Cottage Packing List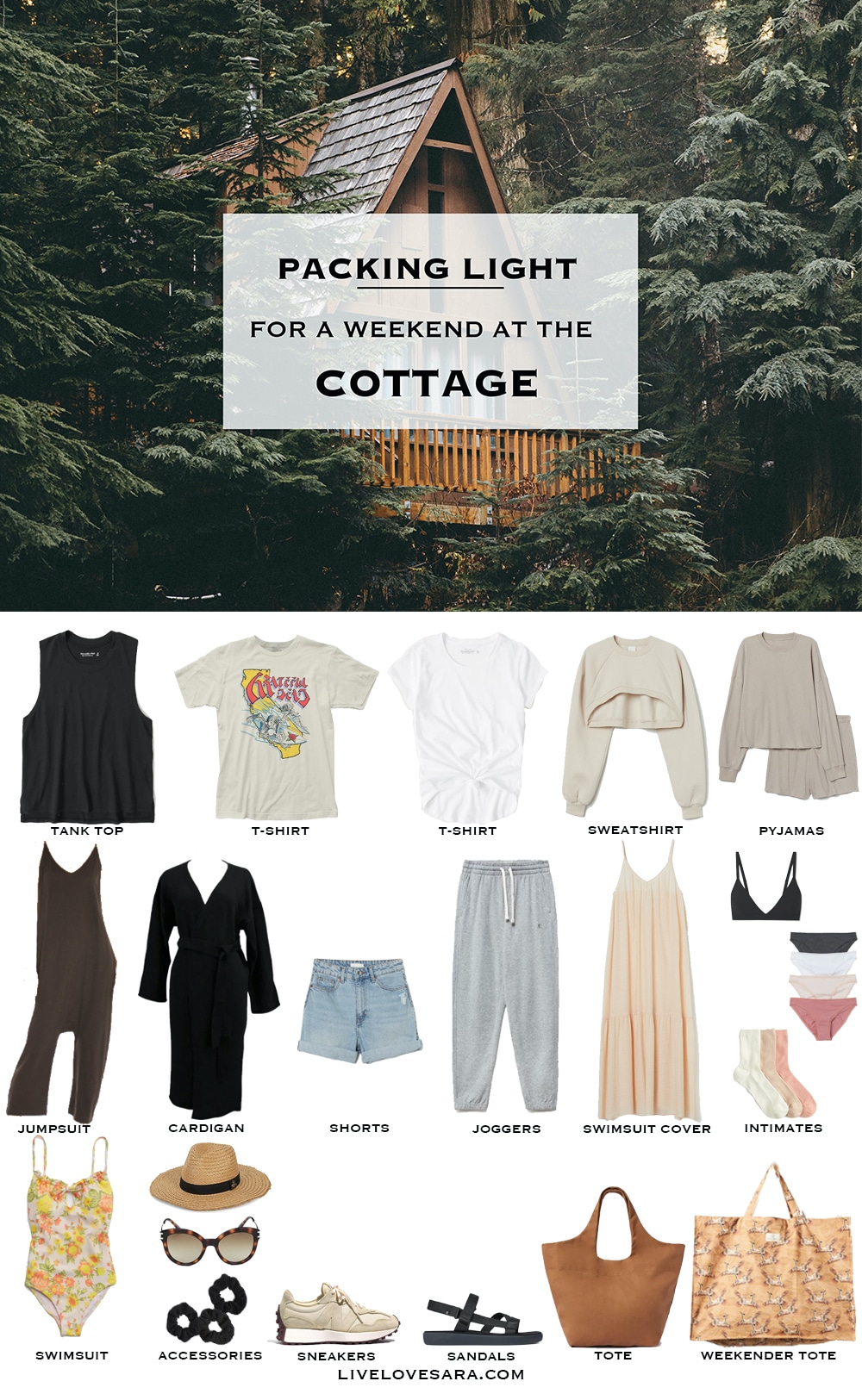 Tank | Band Tee | White T-shirt | Cropped Sweatshirt | Pyjamas | Jumpsuit | Cardigan | Shorts | Joggers | Swimsuit Cover | Bra | Underwear | Socks | Swimsuit | Hat | Sunglasses | Scrunchies | Sneakers | Sandals | Tote | Weekender Tote |


I will preface this by admitting that I am absolutely not a cottage or camping type of person. I don't think that is shocking to anyone that knows or is familiar with me.
Although I probably wouldn't pass up a luxury cottage that has good wifi, tv, and great bathroom facilities.
That being said, my mother-in-law has a cabin way up north. She has had it for many, many years, and Tom loves to go down there for a least one long weekend every summer.
Continue Reading