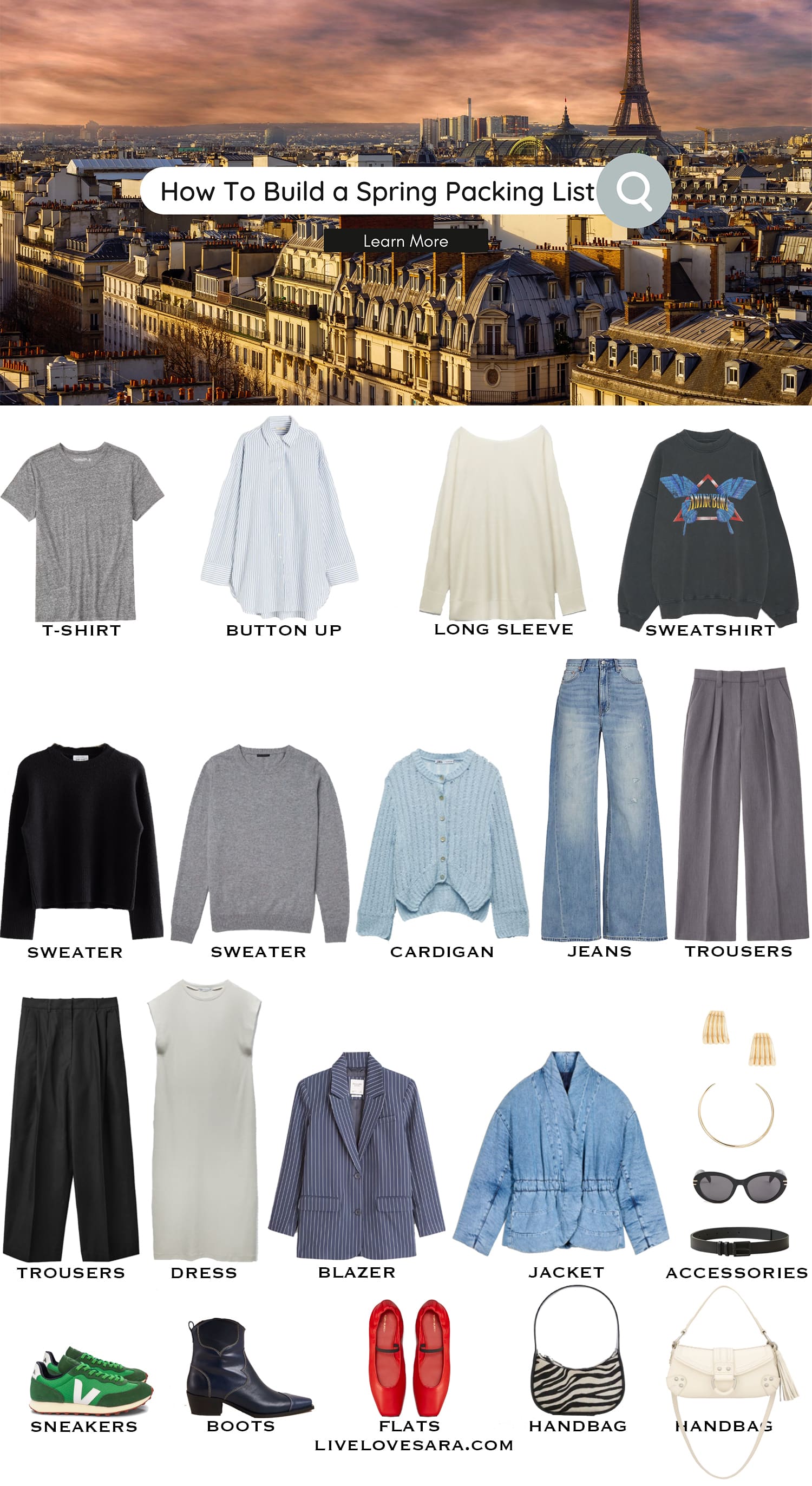 T-shirt | Button Up | Long Sleeve | Sweatshirt | Black Sweater | Grey Sweater | Cardigan | Jeans | Grey Trousers | Black Trousers | Dress | Blazer | Jacket | Earrings | Necklace | Sunglasses | Belt | Sneakers | Boots | Flats | Animal Print Handbag | Off White Handbag

I haven't done a spring packing list in a really long time. I actually haven't done any packing list in general besides the warm weather destination packing list that I have in my digital style guides.
To be honest, my focus has been mainly on my own wardrobe and personal style so the output from that focus ends up being capsule wardrobes.
Continue Reading