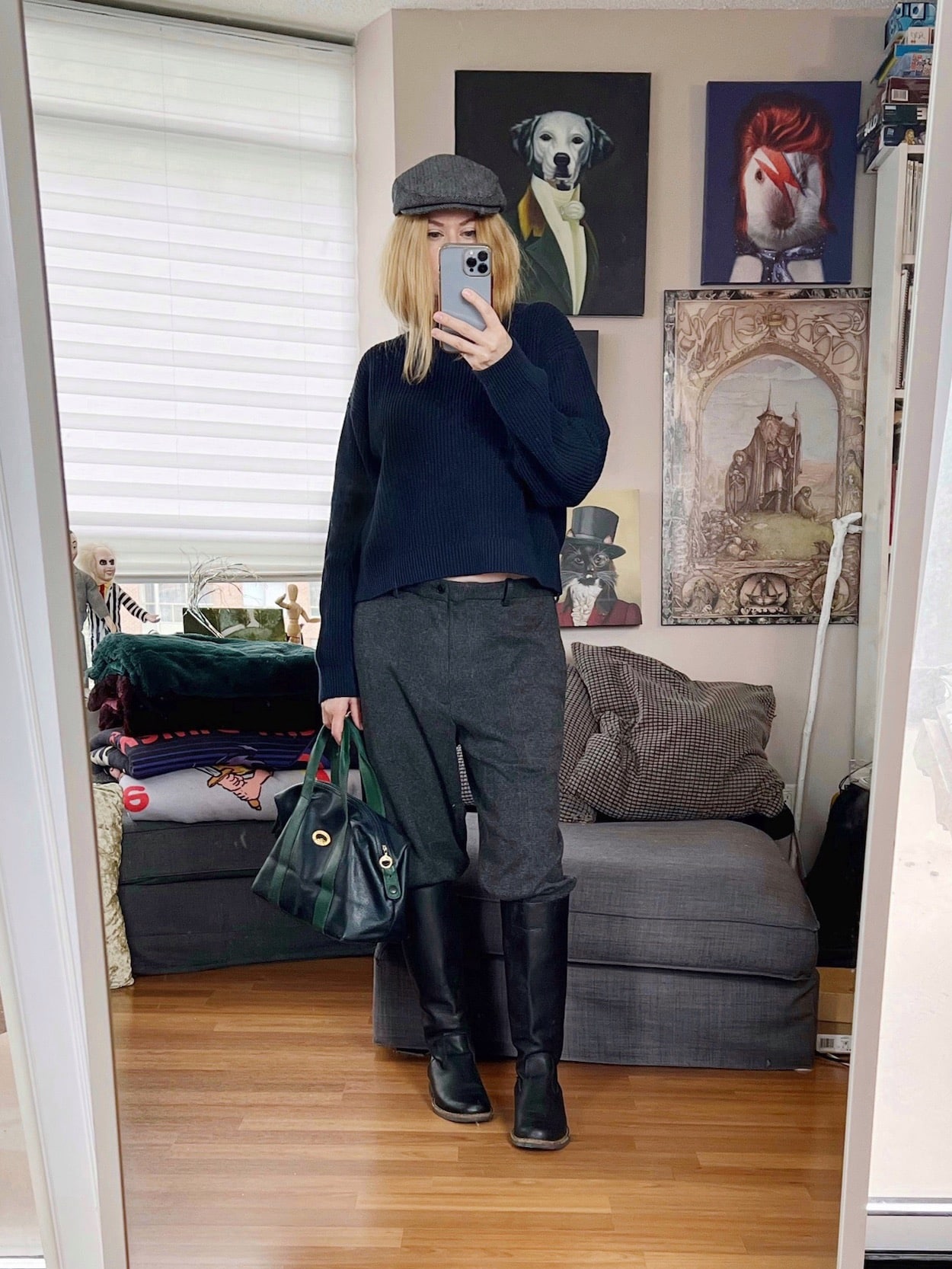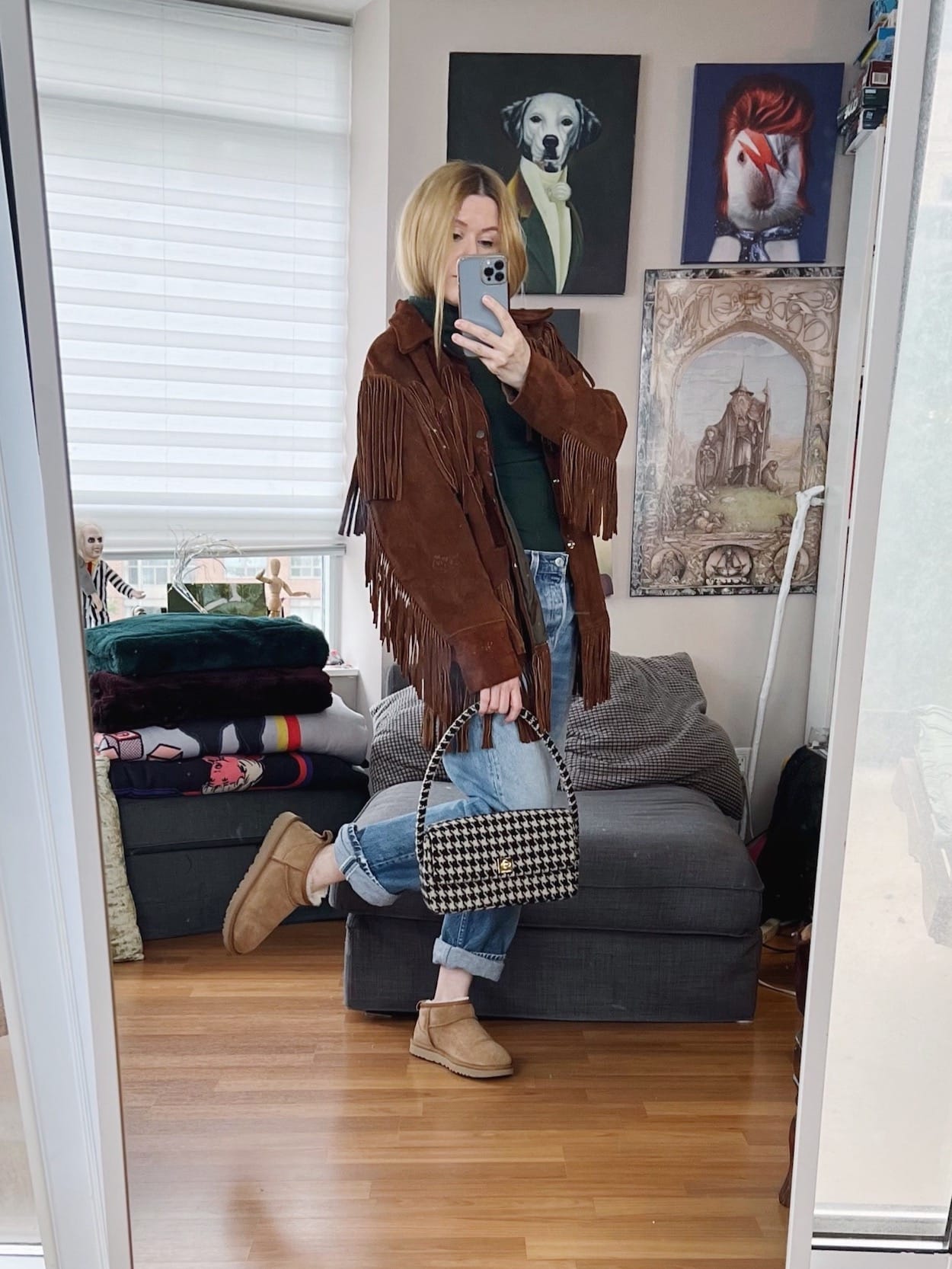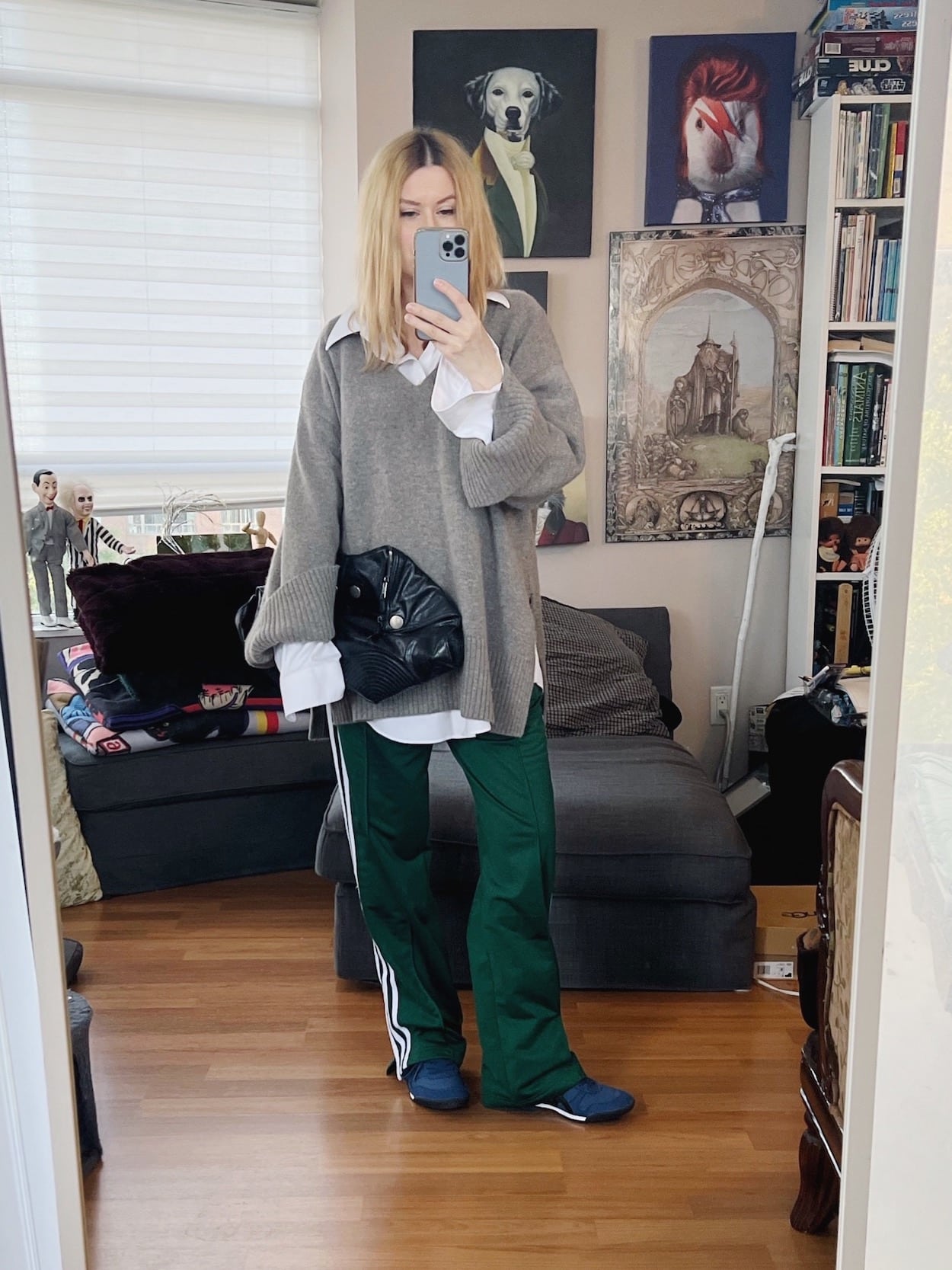 Outfit 1 – Sweater | Trousers | Vintage Riding Boots | Cap | Vintage bag (similar)
Outfit 2 – Sweater (similar) | Trousers | Ballet Flats | Handbag
Outfit 3 – Turtleneck | Vintage Jeans | Vintage Jacket | Ugg Mini | Handbag
Outfit 4 – Button Up | Sweater (old) | Adidas track pants | Sneaker | Clutch

My first class of the semester started a few days ago, and I'm not going to lie. When I saw how many assignments were due within the first 10 days I almost dropped the class.
I felt an instant overwhelming feeling of stress and anxiety and I thought, "why did I do this to myself?"
When I already feel like I am falling behind in everything why would I add to it? Then I gave myself a mental shake.
I sat back, made a late night coffee, downloaded the books, and started reading and watching some of the videos to get into the mindset.
I knew if I went with my first instinct to drop it then I would have regretted that decision probably immediately. I say probably because there is the chance that I would have thought it was a wise choice.
So bear with me if I fall off my schedule and am more scattered than usual this week.
As a bonus, I learned how to make a pdf fillable last night so there is that. Extra skills that might come in handy later are learned when you least expect it.
I will say that this class has taught me that I absolutely do not want to do the image consultant side of fashion. Interpersonal skills are not my forte.
It's kind of like when I took museum studies and one of my classes was woodworking and it confirmed that I really do not like building things.
So it was a little bit rough and stressful weekend and I fed my kids and I McDonald's two nights in a row.
But it will be alright because I have already planned dinner for tomorrow.
Now I'm going to go get back to school work.
You might also like:
What I Wore last week
SHOP THE UK LINKS


I am now offering digital styling guides, and personal styling services. If you are looking for some styling help that is inexpensive and easy, check out my digital styling guides. If you want some one-on-one help shopping, building and editing your wardrobe, or packing for a trip, I can also assist. Check out all the styling services that I offer here.
This post contains affiliate links. By using my links to shop I may receive a small commission (at no cost to you). Thanks for supporting what I do