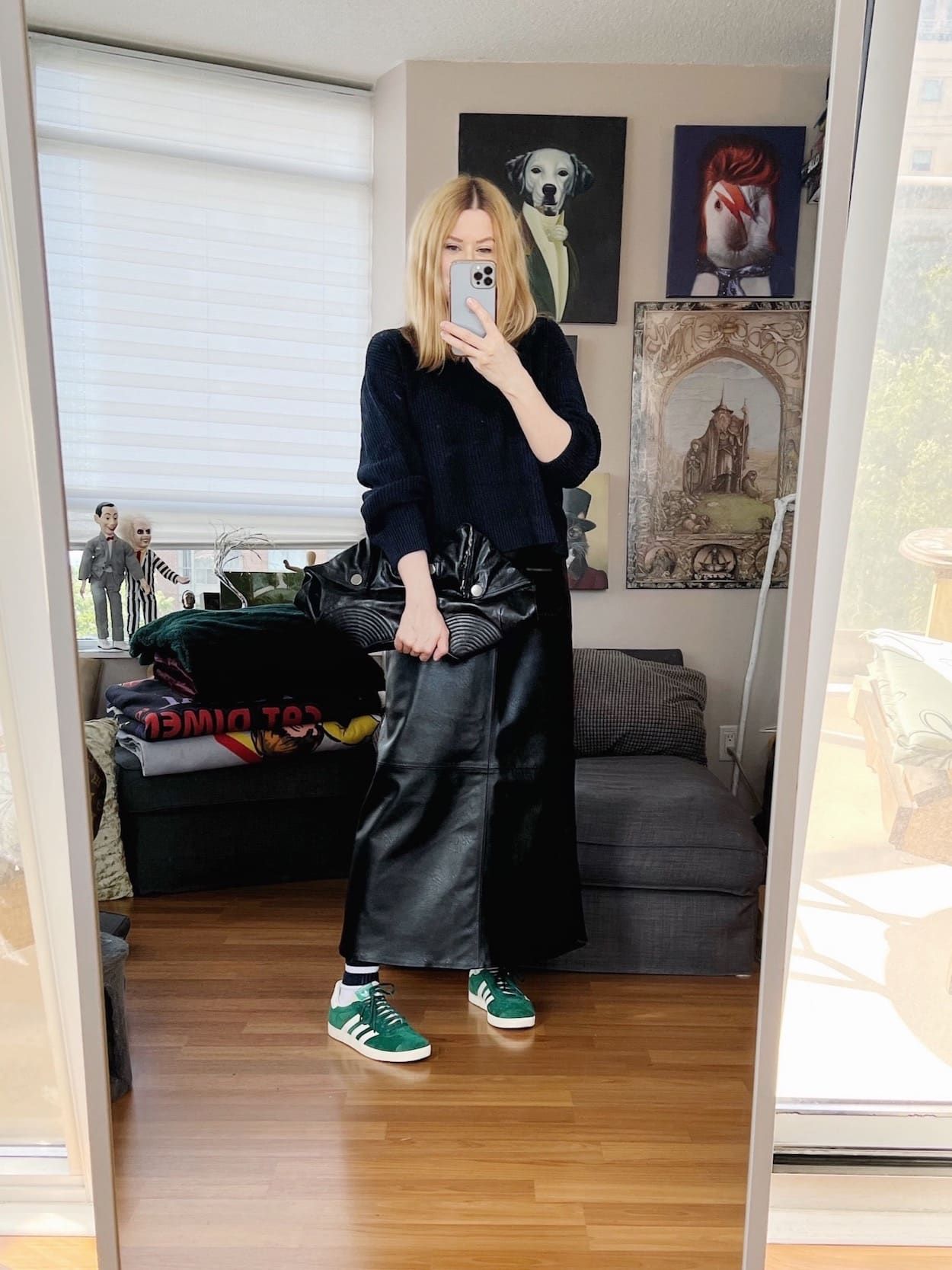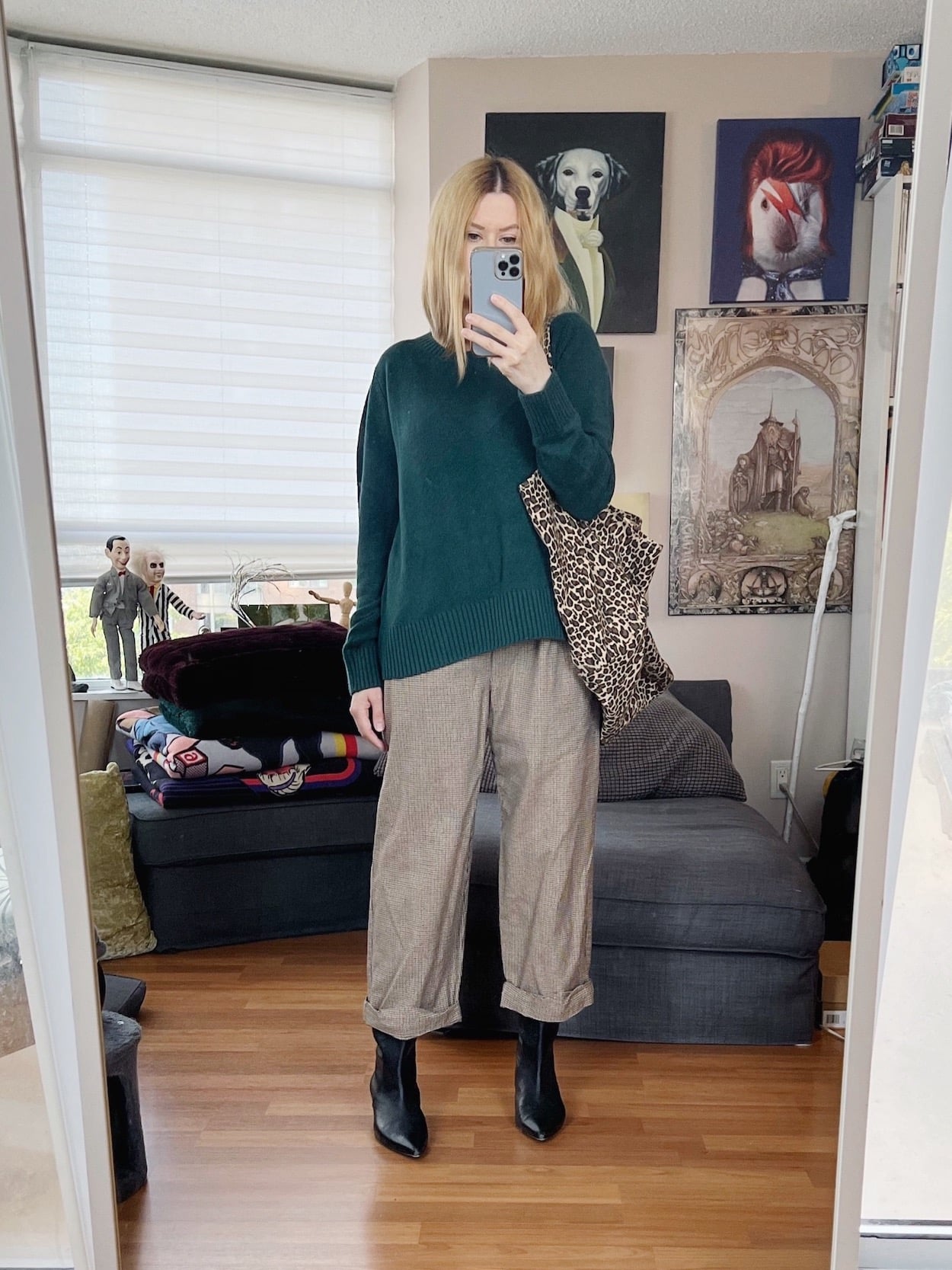 Outfit 1 – Sweater | Trousers | Shoes | Handbag
Outfit 2 – Sweater | Skirt | Sneakers | Socks | Clutch
Outfit 3 – Sweater | Track Pants | Vintage Trench (similar) | Loafers (similar) | Vintage Bag
Outfit 4 – Sweater | Vintage Trousers | Boots | Tote

It looks like I wore the same sweater three times this week, and while I absolutely love my black cashmere Everlane sweater, I actually only wore it twice.
The day with the leather maxi it is a navy blue crop-waist sweater, but it looks black in the lighting.
Navy is always a good alternative to black since it works the same but tends to be less harsh.
A sizing note on the Everlane cashmere is that I went up a size to make it a looser fit. The same applies to the green sweater that I got from Old Navy.
It was $21 with a promo code and I went up one size, and I also got it in the tall option. The tall gives me a bit more length that I like in a sweater.
I always suggest trying on multiple sizes in things because sometimes a bigger or smaller size will give you, your more desired fit.
Remember that it doesn't have to fit you the way it fits the model.
That is why I can't go by reviews that say true to size. True to size to what? They are saying true to size based on how they like it to fit their body.
A purchase I made this past week aside from a Christmas gift was a pair of vintage riding boots off of Etsy that I really hope fit.
On a non-fun note a pretty bad head cold is currently going through my home.
It first took down Merle which I find odd because she still refuses to go anywhere without wearing a face mask, so her being the first was weird.
Yesterday it took down Roo. I hope it passes me by since I'm still okay, but I won't hold my breath.
Great timing for back to school, and this was supposed to be the "finally get our shit together" weekend, which has instead been sitting around like potatoes and sleeping.
So many goals this summer, so much didn't happen.
You might also like:
What I Wore Last Week
SHOP THE UK LINKS


I am now offering digital styling guides, and personal styling services. If you are looking for some styling help that is inexpensive and easy, check out my digital styling guides. If you want some one-on-one help shopping, building and editing your wardrobe, or packing for a trip, I can also assist. Check out all the styling services that I offer here.
This post contains affiliate links. By using my links to shop I may receive a small commission (at no cost to you). Thanks for supporting what I do