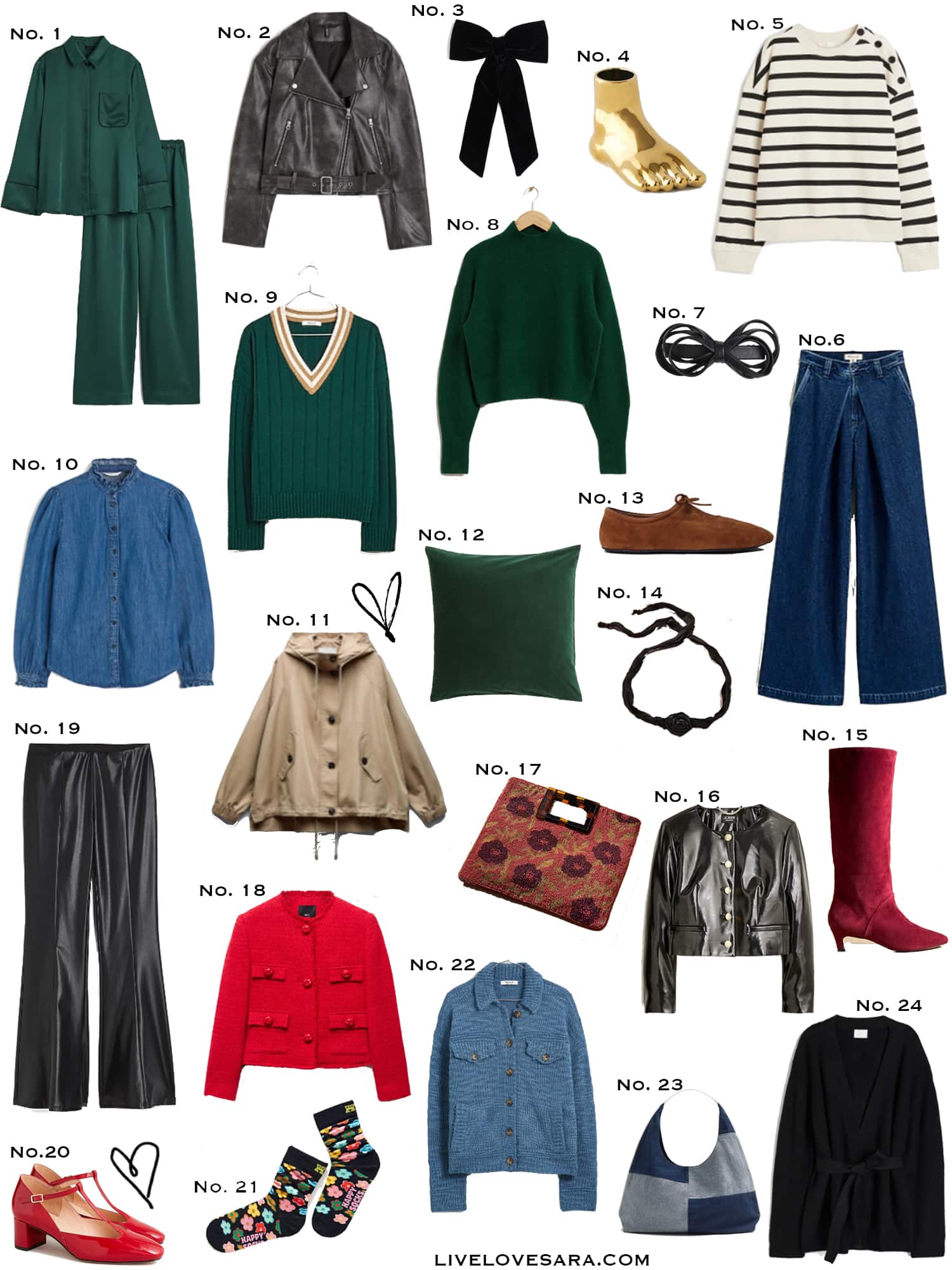 One | Two | Three | Four | Five | Six | Seven | Eight | Nine | Ten | Eleven | Twelve | Thirteen | Fourteen | Fifteen | Sixteen | Seventeen | Eighteen | Nineteen | Twenty | Twenty-one | Twenty-two | Twenty-three | Twenty-four
I was feeling a little bit vintage Ralph Lauren this week with the cooler weather which inspired a Ralph Lauren Inspired Capsule Wardrobe yesterday.
We are back to a September heat wave this week, so it was a short-lived inspiration much to my dismay.
My eldest daughter's glasses snapped in half last night when she was cleaning them and she had no backups.
I figured since it was the long weekend we were screwed, but I was able to get her in for an appointment to get a new prescription, and she was able to pick out some new frames.
Unfortunately they will take a few days, but Tom is a really good gluer and crazy glued her broken frames, and the optometrist was so impressed with how they looked he was showing everyone.
He said that most people come in with terrible glue jobs or tape, so I explained that he was a goldsmith for many years which gave him great skills in repairing jewellery and in this instance glasses.
This time we have learned our lesson and are going to order some cheap backups.
Weekly Reads and Some Videos:
The Chernobyl Disaster Created an Unexpected Predator Paradise
A Grandma's Quirky Collection | Margie Soudek's Salt and Pepper Shakers | The New Yorker Documentary
Rare painting bought for $4 at a thrift store may fetch a quarter million at auction
The place where no humans will tread for 100,000 years
A huge collection of animations on how to tie knots.
25 Perfect TV Episodes From the Last 25 Years
What happened to the bells and whistles of maximalist street style?
I Wrote The Care and Keeping of You for Girls. This Wasn't the Future I Imagined for Them.
TikTok's Tanning Bed Comeback Should Be A Warning
When Wizards and Orcs Came to Death Row
Lit Hub's Most Anticipated Books of 2023, Part Two
You might also like:
Weekly Reads and Finds Last Week
SHOP THE UK LINKS


I am now offering digital styling guides, and personal styling services. If you are looking for some styling help that is inexpensive and easy, check out my digital styling guides. If you want some one-on-one help shopping, building and editing your wardrobe, or packing for a trip, I can also assist. Check out all the styling services that I offer here.
This post contains affiliate links. By using my links to shop I may receive a small commission (at no cost to you). Thanks for supporting what I do