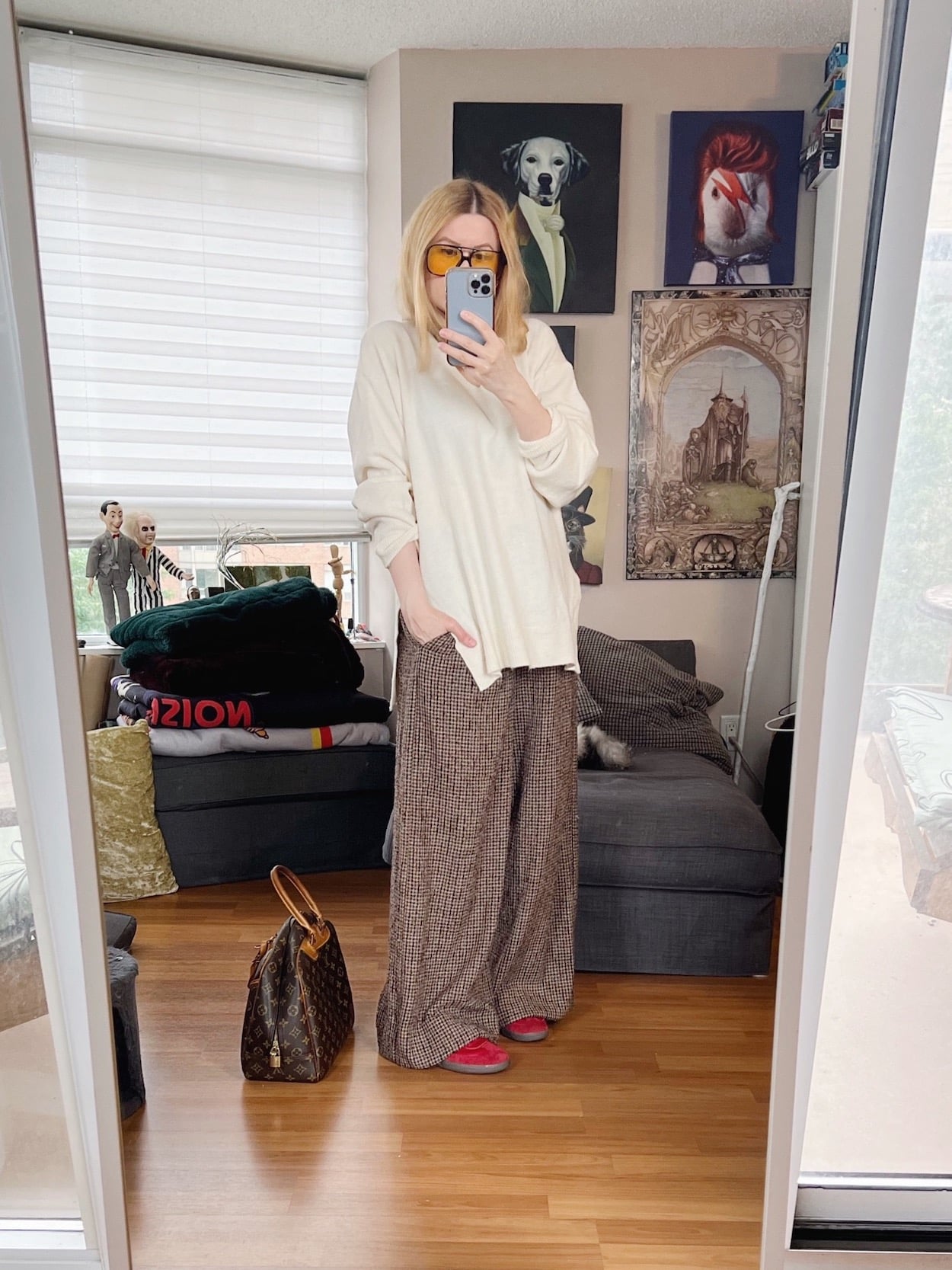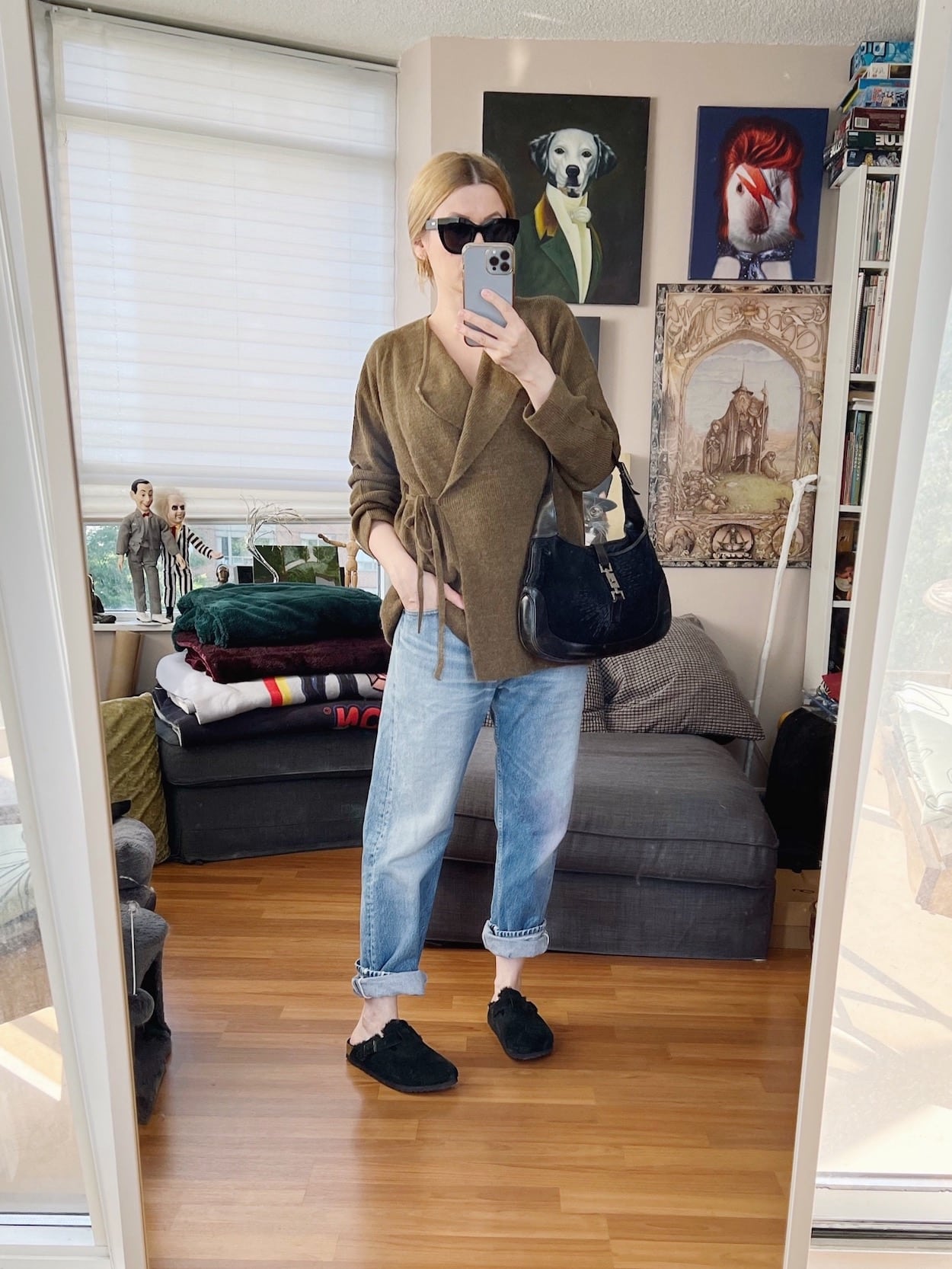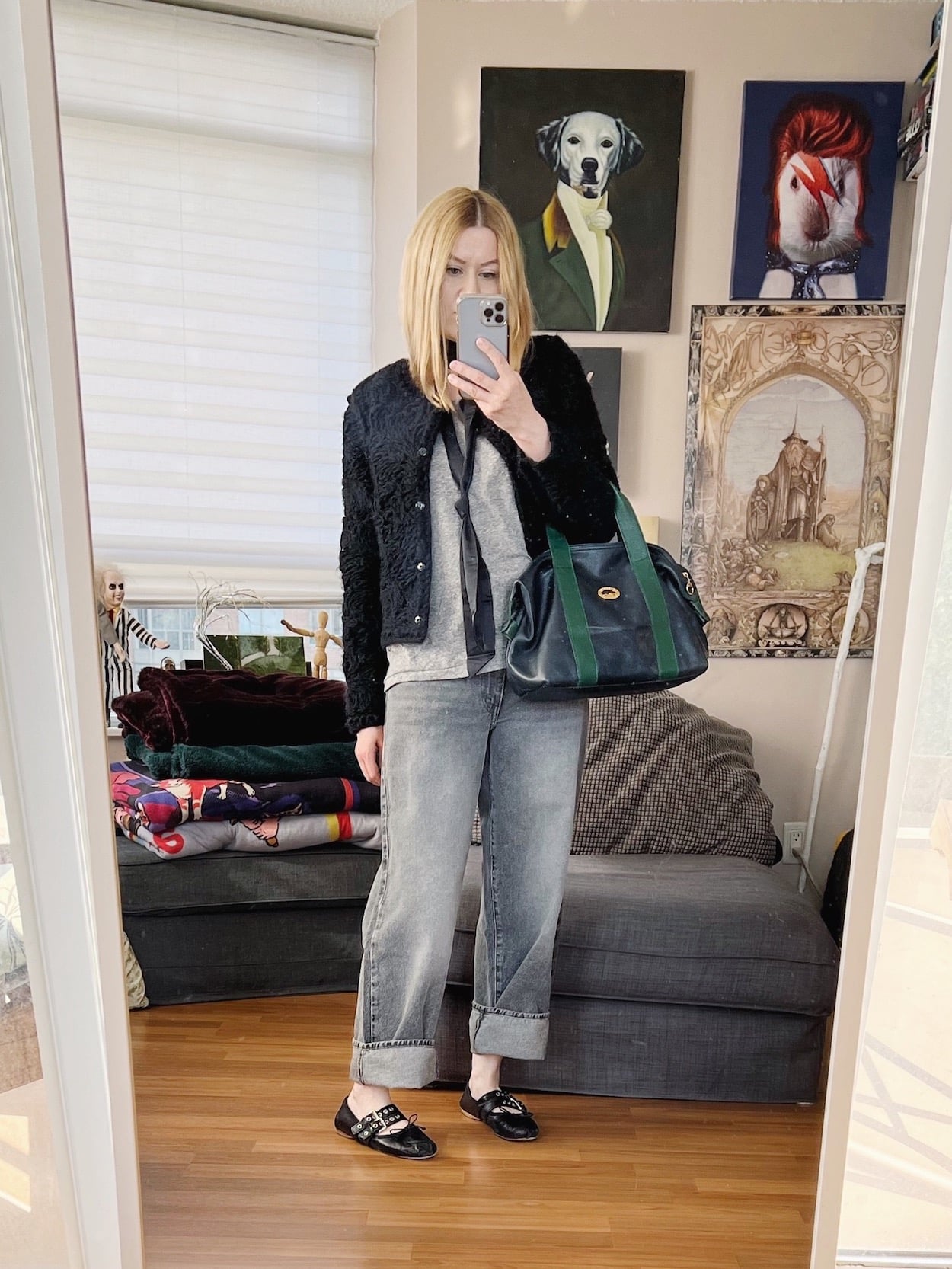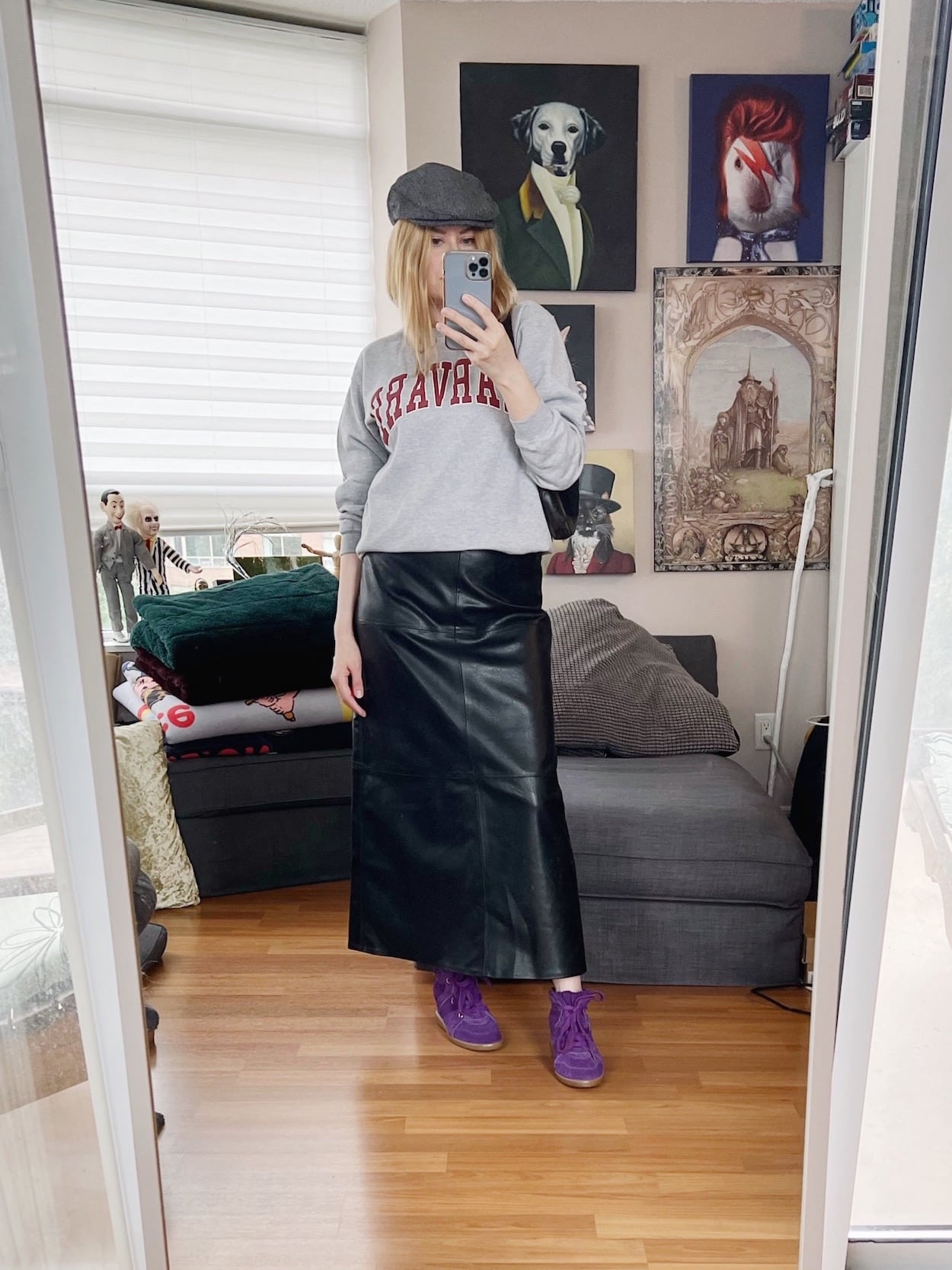 Outfit 1 – Sweater | Trousers (consignment find) | Sneakers | Sunglasses | Vintage Bag
Outfit 2 – Wrap Cardigan | Vintage Levis | Clogs | Sunglasses | Vintage Bag
Outfit 3 – T-shirt | Jacket (similar) | Jeans | Ballet Flats | Skinny Scarf | Vintage Bag (similar)
Outfit 4 – Vintage Sweatshirt (similar) | Skirt | Cap | Sneaker Wedges (similar) | Vintage Bag

I made the big mistake of going to the mall today. I think I have been out of working retail too long that I now forget that a week before school starts is pure chaos in stores.
It used to equal Boxing Day in how horrendous it was and how much I loathed it.
So yes, I wasn't thinking clearly when I saw I needed to pick up a few things and then actually did it instead of at least waiting until Monday when it wouldn't be quite as bad.
On a positive note, it was nice to see the influx of fall merchandise in the stores. Even compared to just last week, the transition has been quick.
There was a very cute western style shirt in black faux leather at H&M today, but I can't link it because when I scanned it into the app it said it was an in-store exclusive.
So if you go in-store you should check it out because it is a good piece that hits the leather trend for fall. It is similar to this men's version, but nicer, and has covered buttons.
This week is planning and preparation week to get ready for the start of school again which is kind of stressful because I haven't really thought about it all summer.
I'm usually much more prepared.
But this month has actually been the busiest one for me business-wise that I have ever had, and I wasn't sure I was going to be able to handle it all on my own but I did.
Not that I actually had anyone to help out anyway.
So thank you for always coming this way, sharing my stuff, and trusting me with your shopping. I appreciate you all so much.
You might also like:
What I Wore Last Week
SHOP THE UK LINKS


I am now offering digital styling guides, and personal styling services. If you are looking for some styling help that is inexpensive and easy, check out my digital styling guides. If you want some one-on-one help shopping, building and editing your wardrobe, or packing for a trip, I can also assist. Check out all the styling services that I offer here.
This post contains affiliate links. By using my links to shop I may receive a small commission (at no cost to you). Thanks for supporting what I do