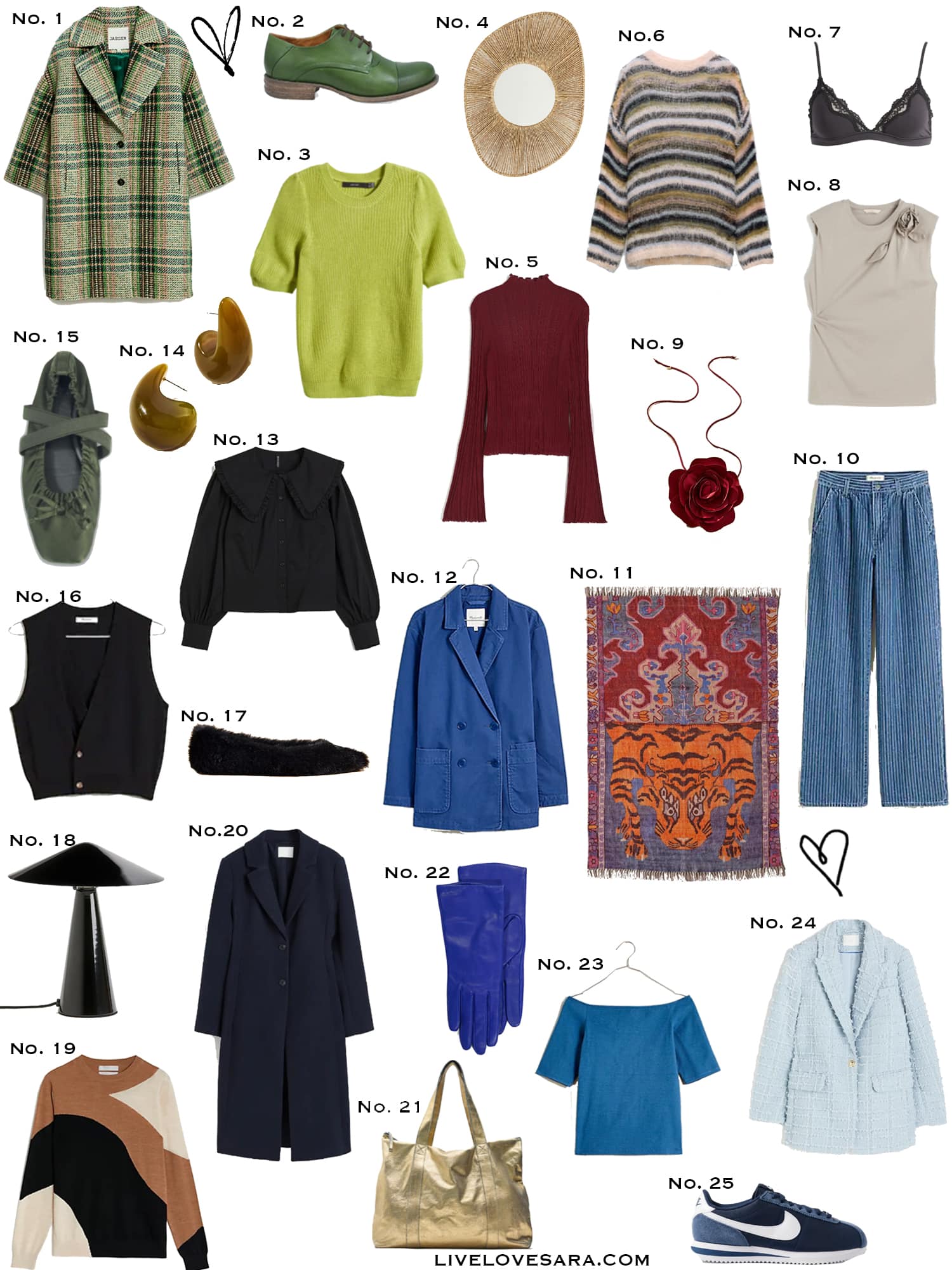 One | Two | Three | Four | Five | Six | Seven | Eight | Nine | Ten | Eleven | Twelve | Thirteen | Fourteen | Fifteen | Sixteen | Seventeen | Eighteen | Nineteen | Twenty | Twenty-one | Twenty-two | Twenty-three | Twenty-four | Twenty-Five
One key wardrobe piece that I have wanted for this fall is a long leather or faux leather maxi skirt. I have been searching secondhand and honestly was not coming up with what I wanted, or they were priced higher than I want to pay, and then, so luck has it, one popped up in H&M online.
I know that secondhand is better than fast fashion, but I also know realistically that a lot of people can only afford fast fashion and that is okay.
I have been shopping there for years, and I have pieces that I have also had for years.
And I actually still have the first shirt I bought there in 2005, and it is in great condition.
So that is my way of saying that yes, often the quality of pieces are not meant for longevity, but every once in a will you find that little gem that is perfect in appearance and quality and you know you will have it and wear it for years.
That's how I feel about this skirt.
It is heavy faux leather and doesn't have the rubbery texture that many faux leather pieces have.
The sizing is accurate, and then length is exactly what I was looking for. Oh, and the slit in the back isn't extremely high which often happens and turns me away from buying a piece.
The stock is extremely limited in sizing right now, but I have noticed it coming in and out of stock so it may help to get it to send you a stock notification.
Anyway, that's my long-winded way of saying that was my purchase this week and that sometimes you find real gems in the unlikeliest places if you are paying attention.
You can see it on me here.
Weekly Reads and Some Videos:
Clocks Around the World: How Other Languages Tell Time
Loch Ness Monster Lovers Come Together for Biggest Hunt in 50 Years
Clone-a Lisa: an in-browser game where you have 60 seconds to paint a forgery of the Mona Lisa.
The 12 Piece 90s Minimalist Fall Capsule Wardrobe that I posted yesterday.
Wes Anderson's adaptation of Roald Dahl's The Wonderful Story of Henry Sugar will be out on Netflix on Sept 27.
Threads now has a desktop interface.
Supermodel Paulina Porizkova on Aging and Social Media
"Girl" trends and the repackaging of womanhood
Proof of Evolution That You Can Find On Your Body
A musical clock that plays songs with the current time in the song title
Why You Have an Accent When You Speak a Foreign Language
You might also like:
Weekly Reads and Finds Last Week
SHOP THE UK LINKS


I am now offering digital styling guides, and personal styling services. If you are looking for some styling help that is inexpensive and easy, check out my digital styling guides. If you want some one-on-one help shopping, building and editing your wardrobe, or packing for a trip, I can also assist. Check out all the styling services that I offer here.
This post contains affiliate links. By using my links to shop I may receive a small commission (at no cost to you). Thanks for supporting what I do