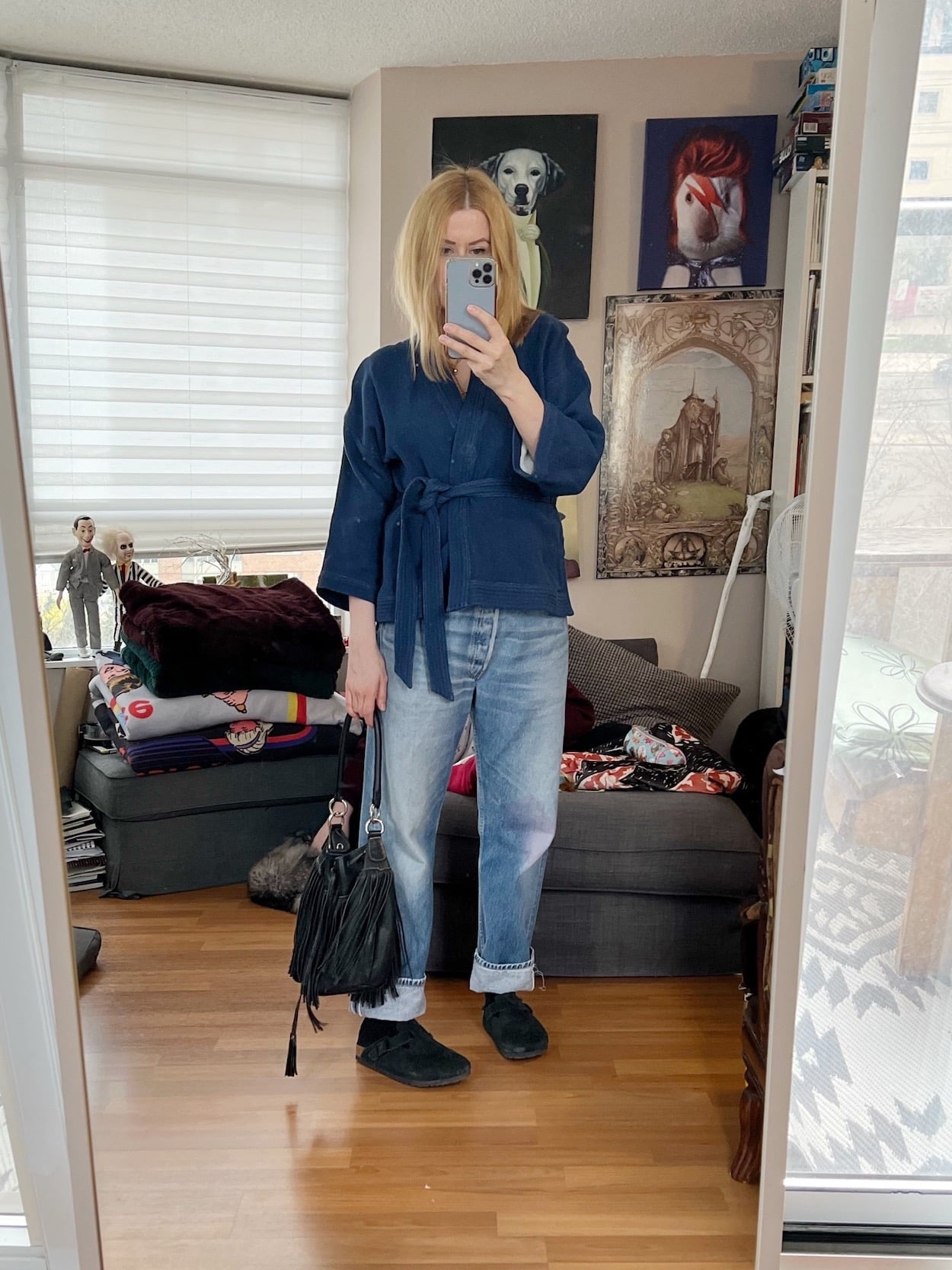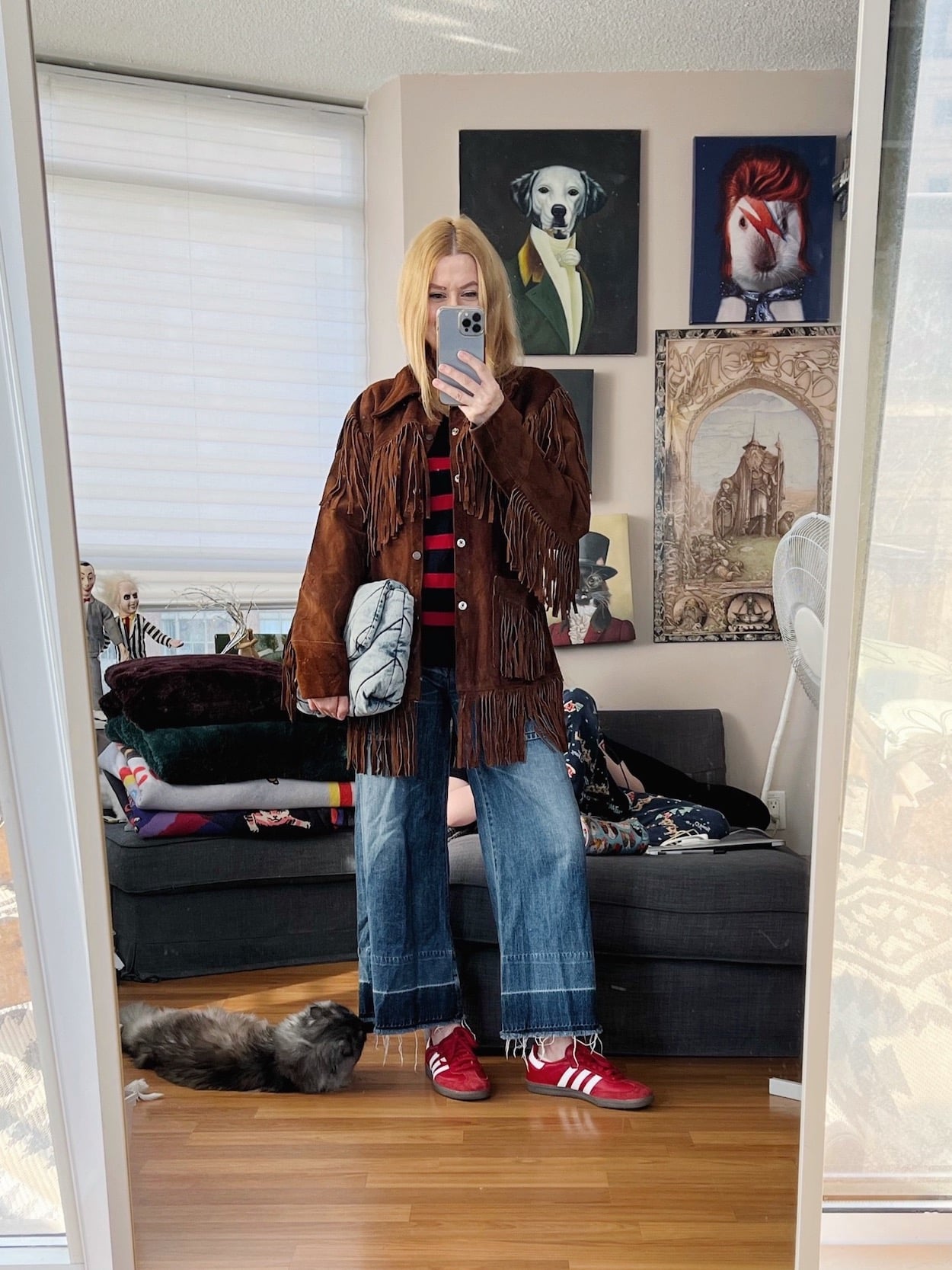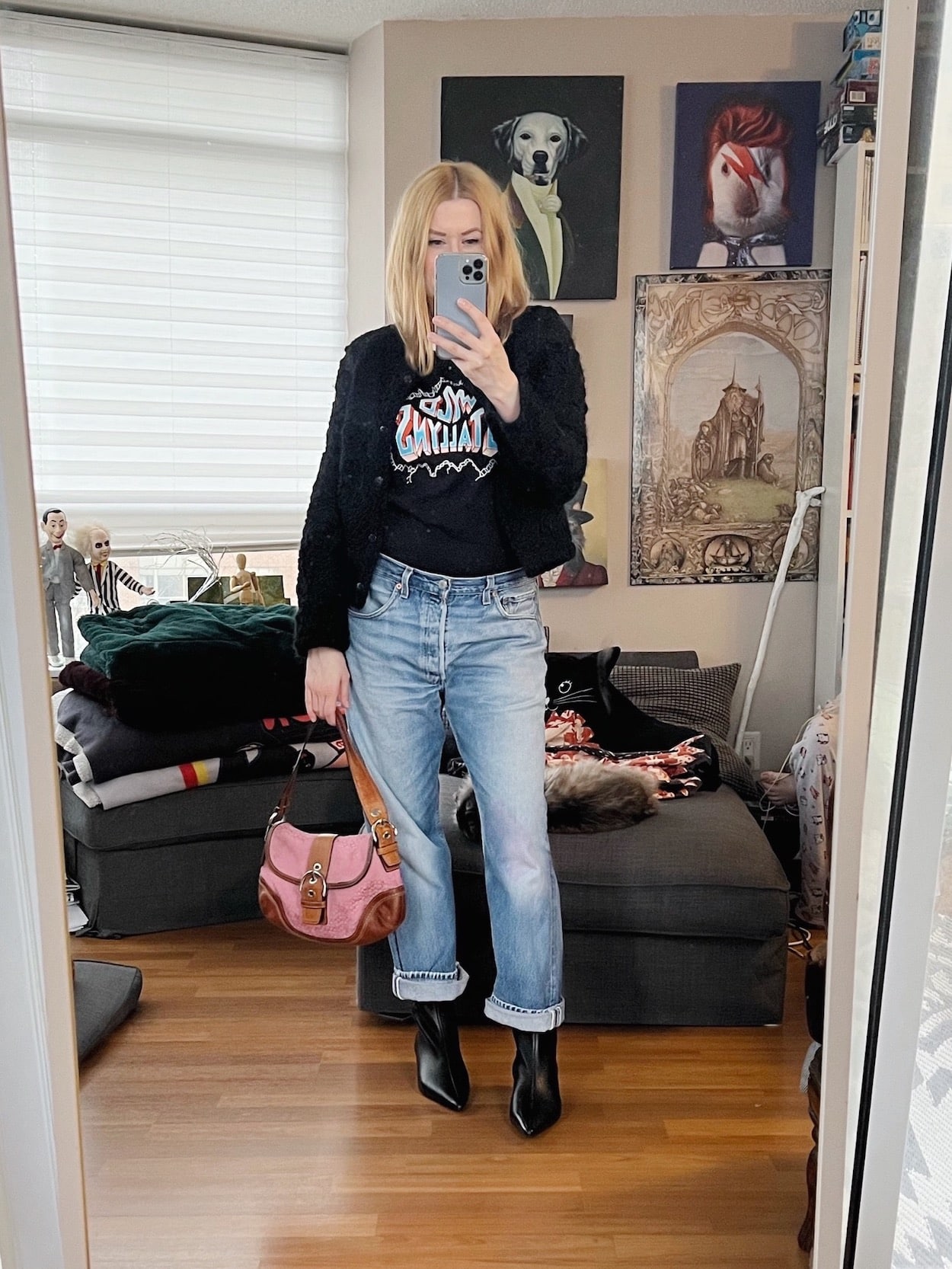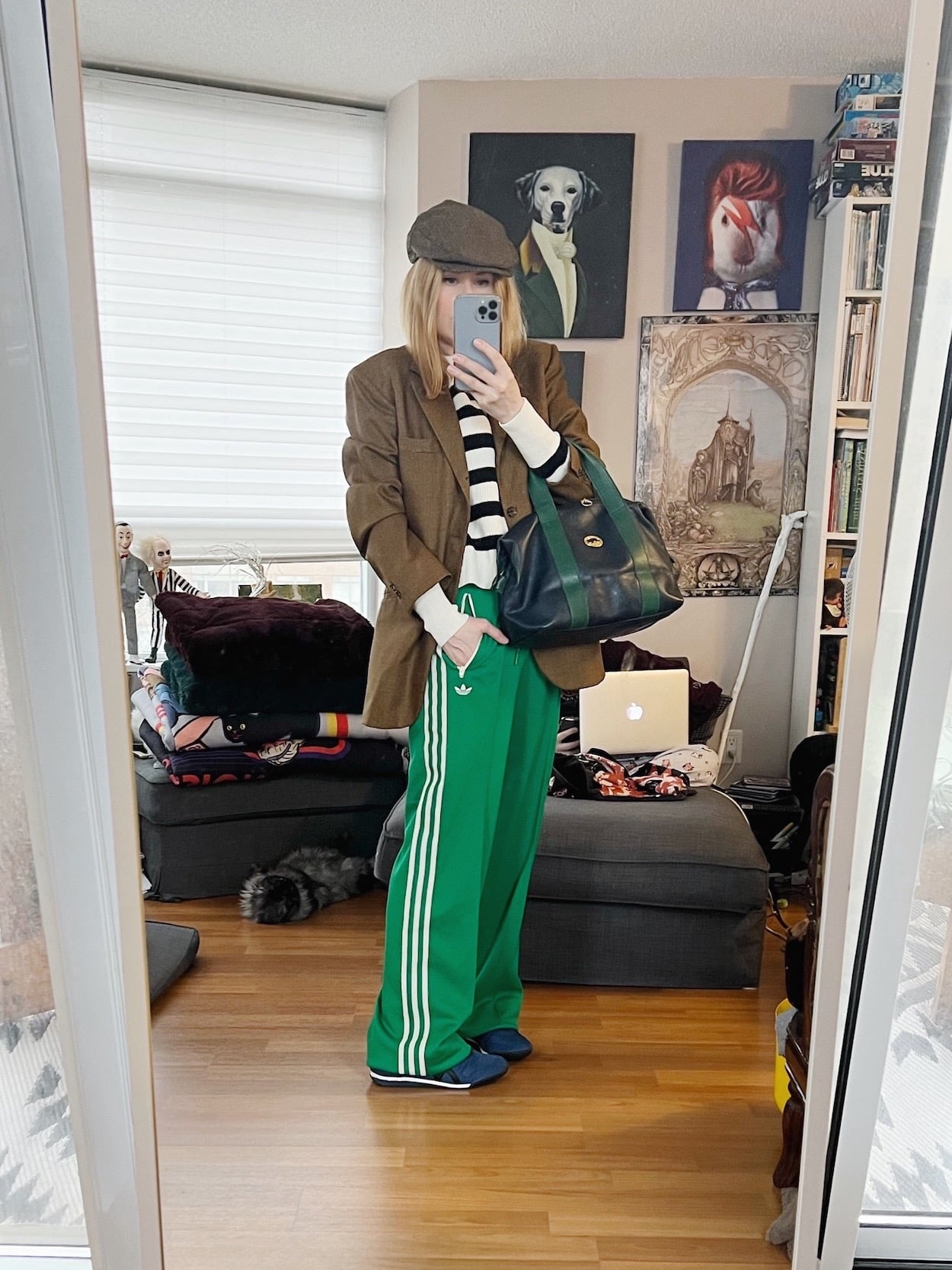 Outfit 1 – Wrap Shirt | Vintage Jeans | Clogs | Vintage Bag (similar)
Outfit 2 – Sweater (similar) | Vintage Coat | Jeans | Sneakers | Bag
Outfit 3 – Shirt (similar) | Jacket (similar) | Jeans | Boots | Bag
Outfit 4 – Sweater | Vintage Blazer | Track Pants | Sneakers | Hat | Vintage Bag (similar)

My taxes made it in today literally by the skin of my teeth which is both relieving and stressful. I just finished paying off last year's only to have to start paying off this one.
Being an adult is super fun.
I am currently looking for some kind of basic spreadsheet software to help keep track of my income coming in, my sales, and my GST/HST taxes from those sales that I have to remit.
My setup right now is panic searching through paperwork to pull the numbers I need when the deadline comes up, and I would rather have some kind of system set up where I can input information as I go, so it is more organized.
I'd set up a spreadsheet myself, but honestly I'd rather use a template that already exists or a website/app that doesn't cost a huge monthly fee.
Because all I need are basics.
Something to keep a tally as I go. I don't need bells and whistles yet since I am not some big business with employees and a ton of expenses.
It's just me.
And me spending the afternoon today trying to tally up numbers, so I can remit by the deadline only to remember that I no longer have to remit quarterly, just yearly now.
So I'd like to get a system in place now that Q1 is over.
I should have figured this crap out in January.
Anyway, I'll figure something out.
I completed and uploaded a new digital style guide very late last night with easy outfits for moms on the go. I kept them interesting, and everything is easy, with no heels, and tons of personality.
That's it for now, my head is starting to pound, and I would like an early night tonight for once.
Have a great week!
You might also like:
What I Wore Last Week
SHOP THE UK LINKS


I am now offering digital styling guides, and personal styling services. If you are looking for some styling help that is inexpensive and easy, check out my digital styling guides. If you want some one-on-one help shopping, building and editing your wardrobe, or packing for a trip, I can also assist. Check out all the styling services that I offer here.
This post contains affiliate links. By using my links to shop I may receive a small commission (at no cost to you). Thanks for supporting what I do