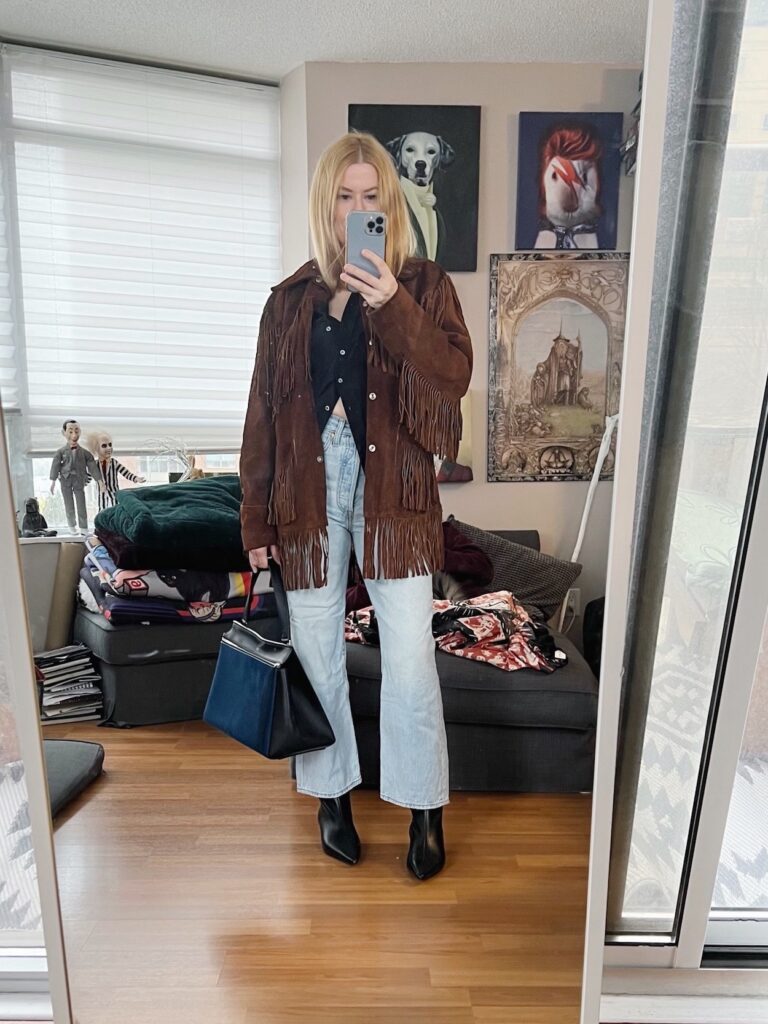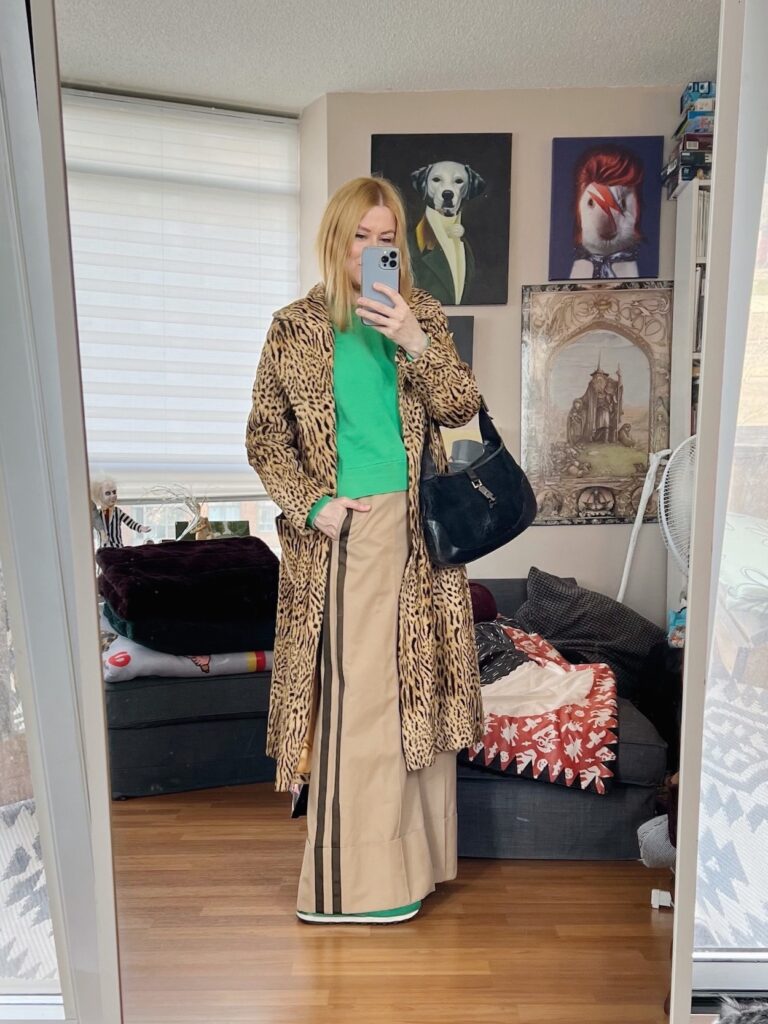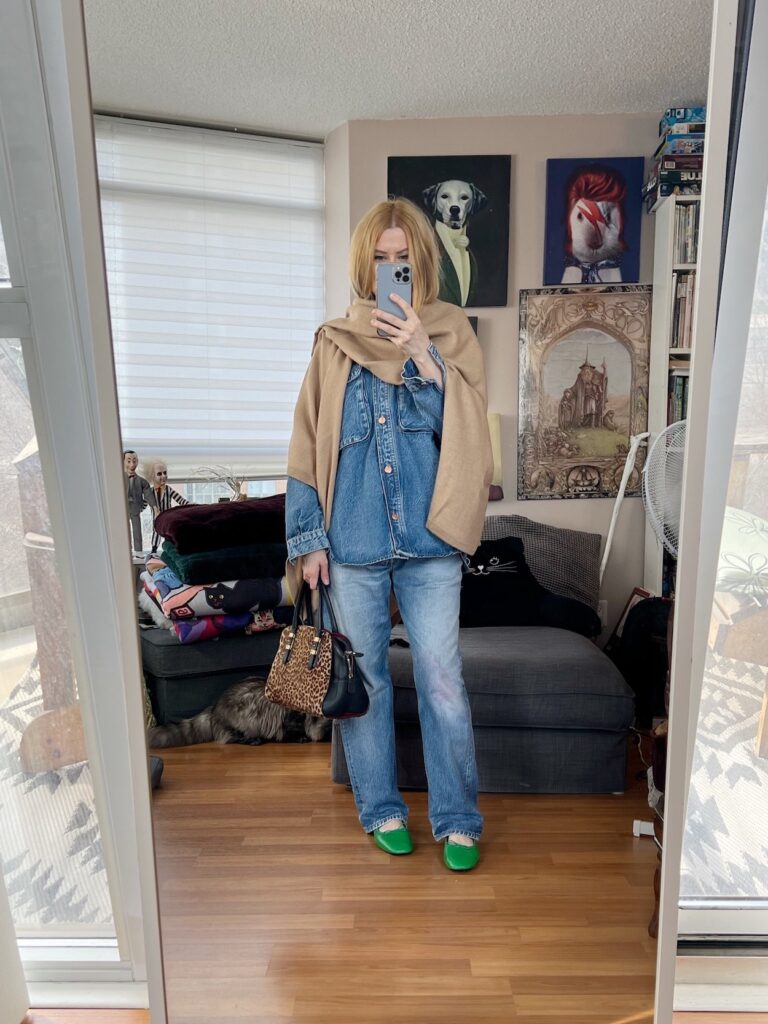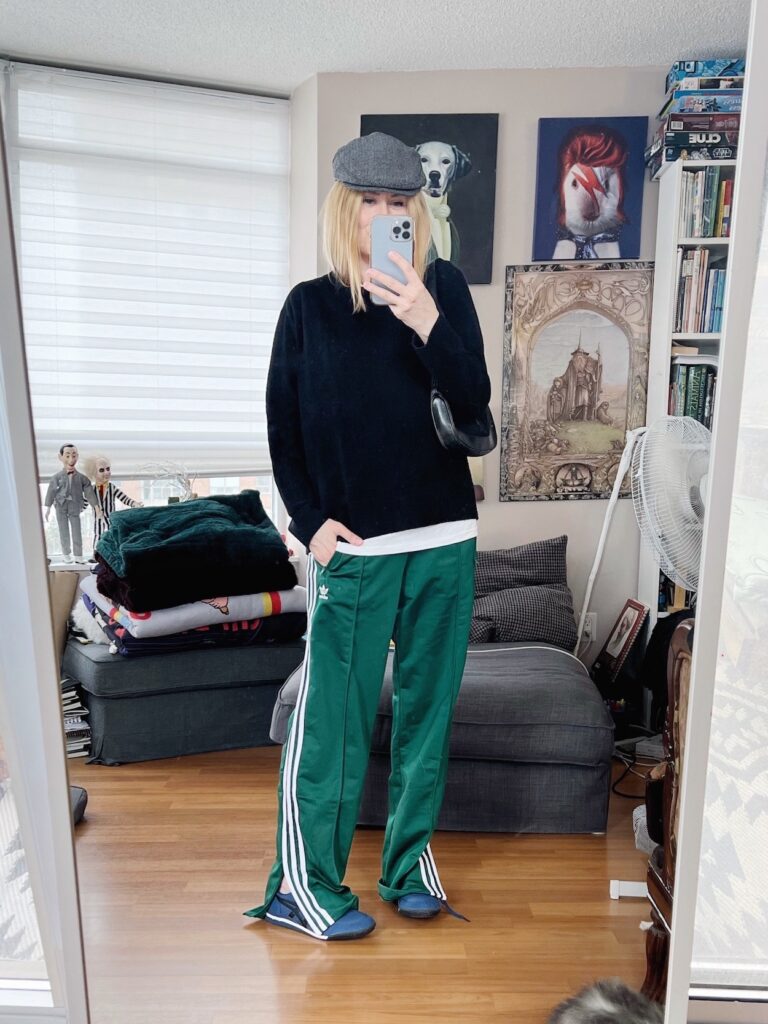 Outfit 1 – Blouse | Vintage Jacket | Jeans | Boots | Handbag
Outfit 2 – Sweatshirt | Trousers | Vintage Coat | Sneakers | Vintage Bag
Outfit 3 – Denim Shirt | Vintage Levi's | Cape | Ballet Flats (similar) | Handbag
Outfit 4 – Sweater | T-shirt | Adidas Track Pants | Sneakers | Cap | Vintage Bag

Having a website can be so unpredictable, especially when you don't know what you are doing 90% of the time and are flying by the seat of your pants. Some days and weeks the gods of Google love you, and sometimes they just tolerate you.
Then there are those times when they do a search update and it hits you so hard that it takes months to recover from it.
This weekend I was lucky, my newest 12 Piece Summer Capsule Wardrobe post made it into Google Discover, and I got a ton of traffic.
Usually, it starts off small but you notice a little uptick in traffic that has you crossing your fingers.
By the next day, the traffic reaches its highest, and then it will slowly dwindle over the following days until you return to normal traffic levels.
I had almost 30K people come through on Saturday making it my largest traffic day ever.
It would be nice if I could do this every week, even better if that was my everyday traffic number, but like I said it's unpredictable and there really isn't much that you can do to ensure that you make it.
Basically do your best, and hope for the best.
So that was a positive outcome of a long week. I was also going to say that I didn't buy anything last week but I did.
Jenny Bird was having a 4-hour 40% off sale and I bought a necklace that I have had my eye on. It's really lovely and I can't wait to wear it.
Now I am doing a mountain of laundry, trying to meal plan for the week, and figuring out where I put a grammar text that I had.
But what I really want to do is just go to bed early and read.
I also just noticed that I own a lot of bright green clothes.
You might also like:
What I Wore last week
SHOP THE UK LINKS


I am now offering digital styling guides, and personal styling services. If you are looking for some styling help that is inexpensive and easy, check out my digital styling guides. If you want some one-on-one help shopping, building and editing your wardrobe, or packing for a trip, I can also assist. Check out all the styling services that I offer here.
This post contains affiliate links. By using my links to shop I may receive a small commission (at no cost to you). Thanks for supporting what I do