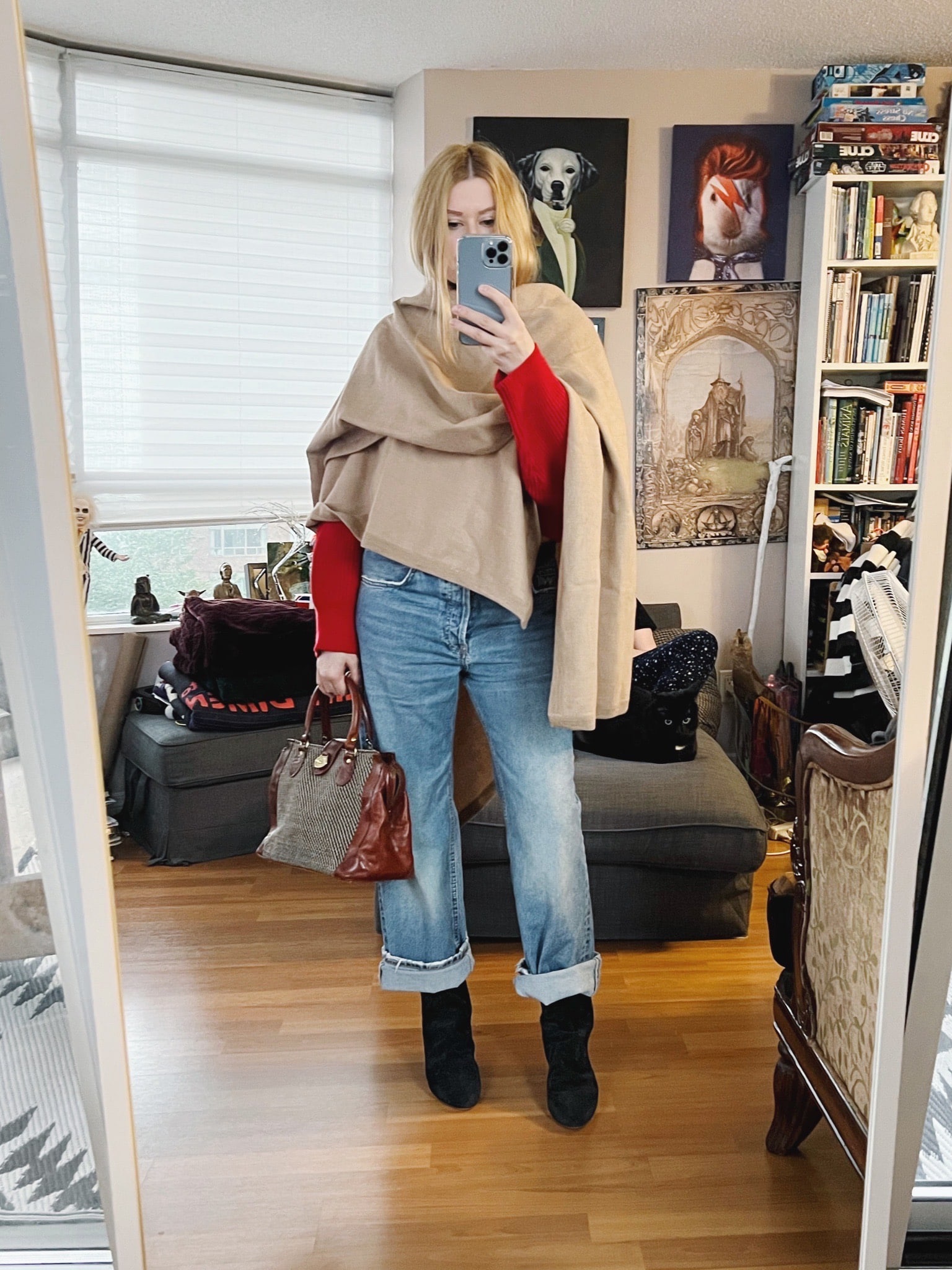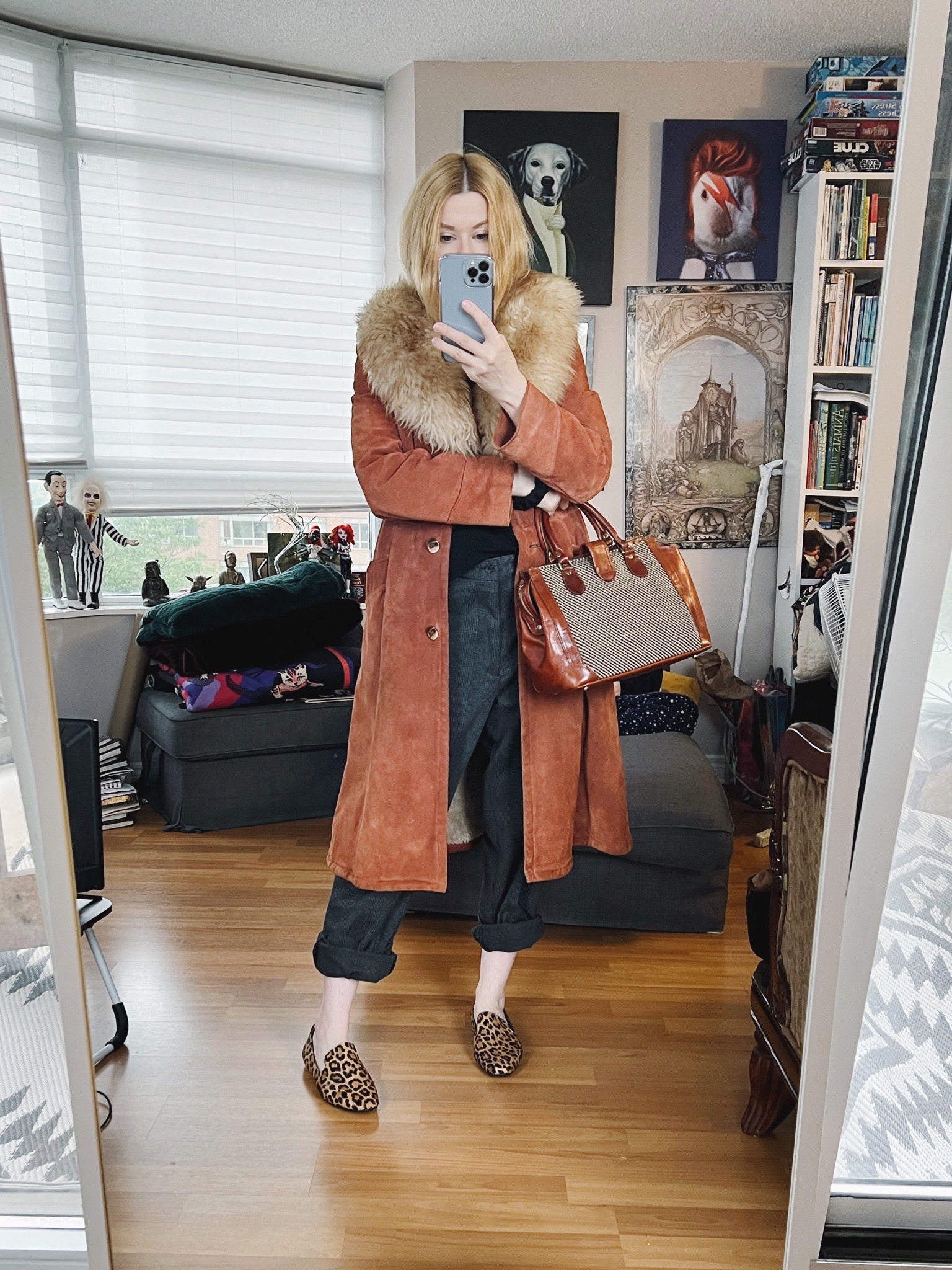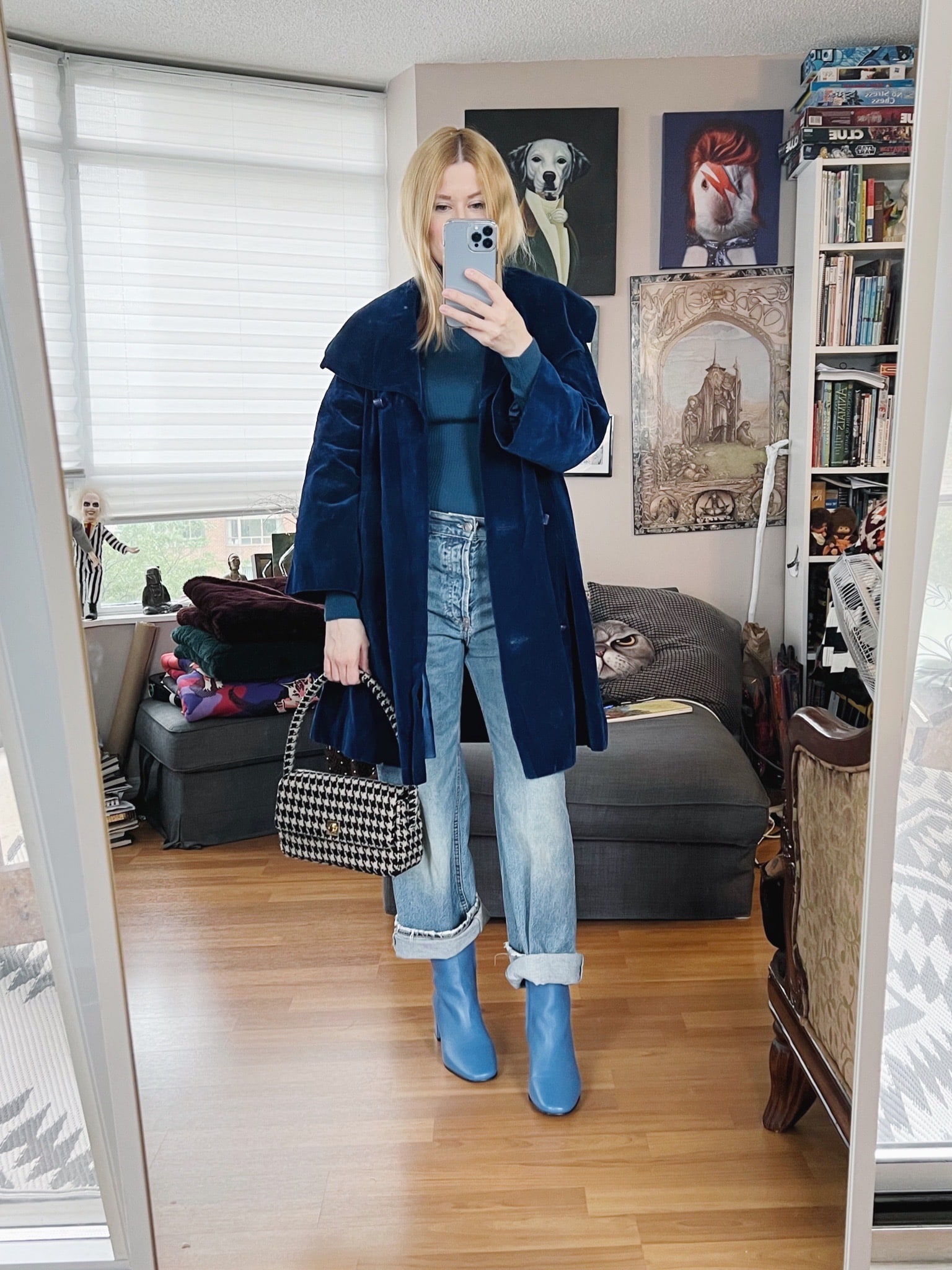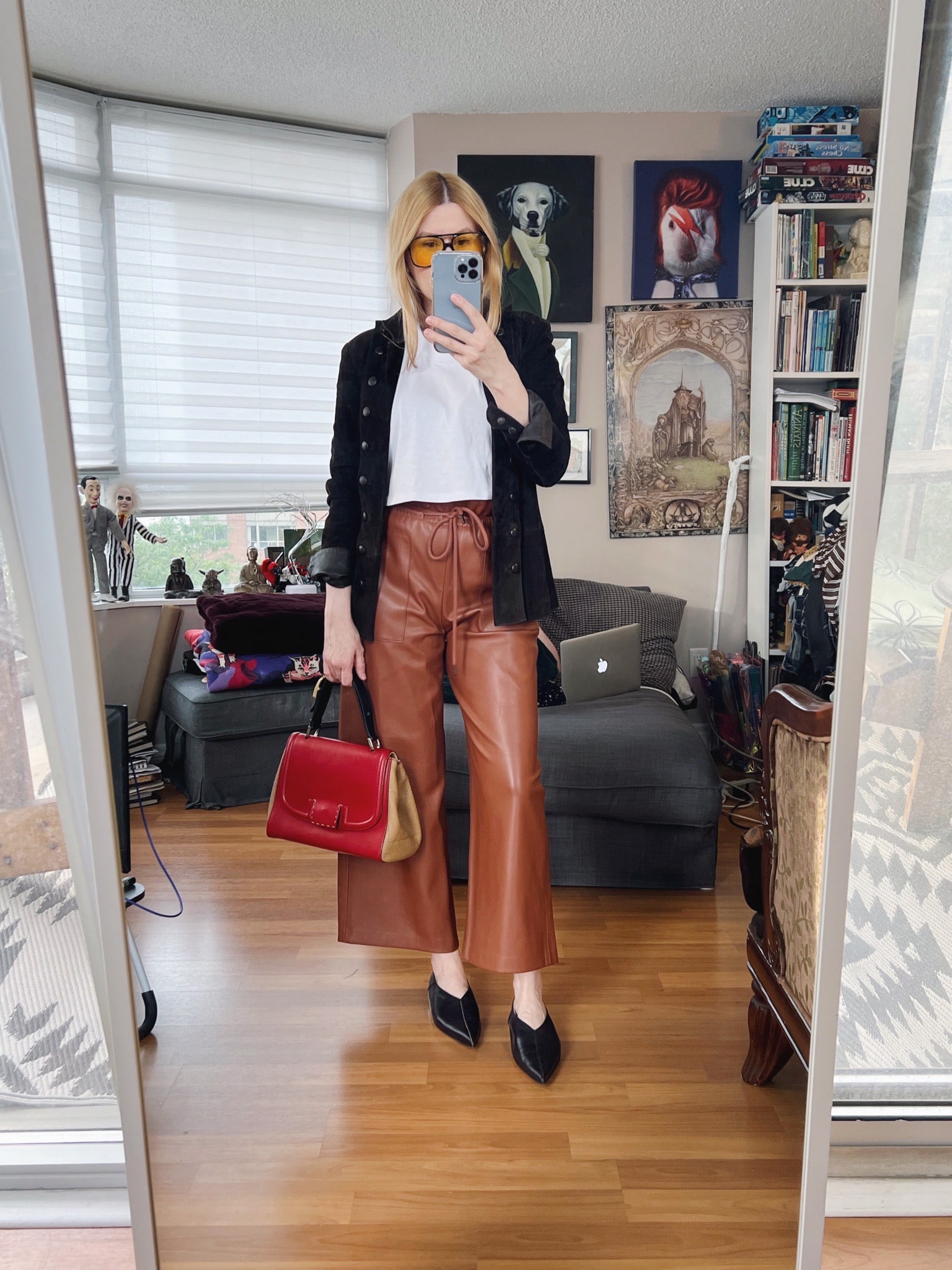 Outfit 1 – Sweater (old) | Cape | Jeans | Boots | Vintage Bag (similar)
Outfit 2 – Vintage Coat (similar) | Trousers | Sweater | Shoes (similar) | Vintage Bag
Outfit 3 – Turtleneck | Jeans | Vintage Coat (similar) | Boots | Bag
Outfit 4 – T-shirt | Trousers (similar) | Vintage Jacket | Sunglasses | Shoes | Bag

My alarm didn't go off this morning, so we got off to a little late start this morning for the vintage toy convention. Luckily it is tiny, so we can get through it relatively quickly.
I'm tired though, as is Merle who is napping which she never does. She was the only one up really early this morning after going to bed late, and it is catching up to her.
The girls scored on more Monster High Dolls for their collections, and Tom asked whether their collections were almost complete only to be told that there are probably over 700 dolls…
So no, they are not done yet.
Too bad we don't have a spare room, or basement where they could set them all up because right now they are scattered around their rooms, and my living room which is super fun.
People complained that they were cold in the building, so they shut the central air off early this year, only to have some super sunny days that heated the apartment up.
It has been so stuffy in here and doesn't start to cool until the sun is down. I'd rather be cold.
Last week I went through Tom's mask collection and decided to make some Outfit of the Days with them and post it to Instagram for Halloween month.
I'm not going to lie, some of these masks were VERY hard to see out of…ahem Frankenstein. Getting any kind of usable photo out of it was a complete crap shoot. Fun though.
This was the result.
You might also like:
What I Wore Last Week
SHOP THE UK LINKS


I am now offering digital styling guides, and personal styling services. If you are looking for some styling help that is inexpensive and easy, check out my digital styling guides. If you want some one-on-one help shopping, building and editing your wardrobe, or packing for a trip, I can also assist. Check out all the styling services that I offer here.
This post contains affiliate links. By using my links to shop I may receive a small commission (at no cost to you). Thanks for supporting what I do
This post contains affiliate links. By using my links to shop I may receive a small commission (at no cost to you). Thanks for supporting what I do