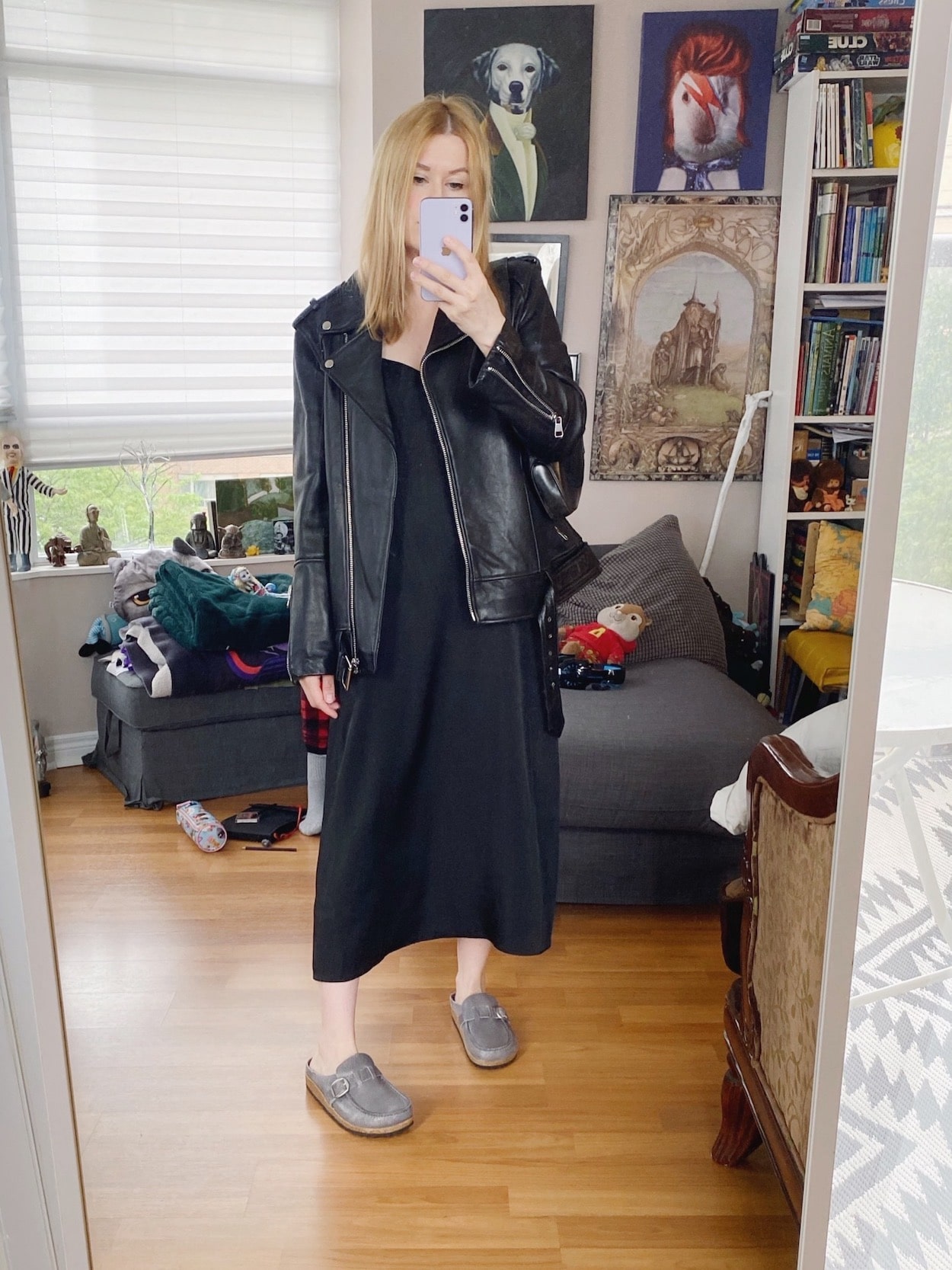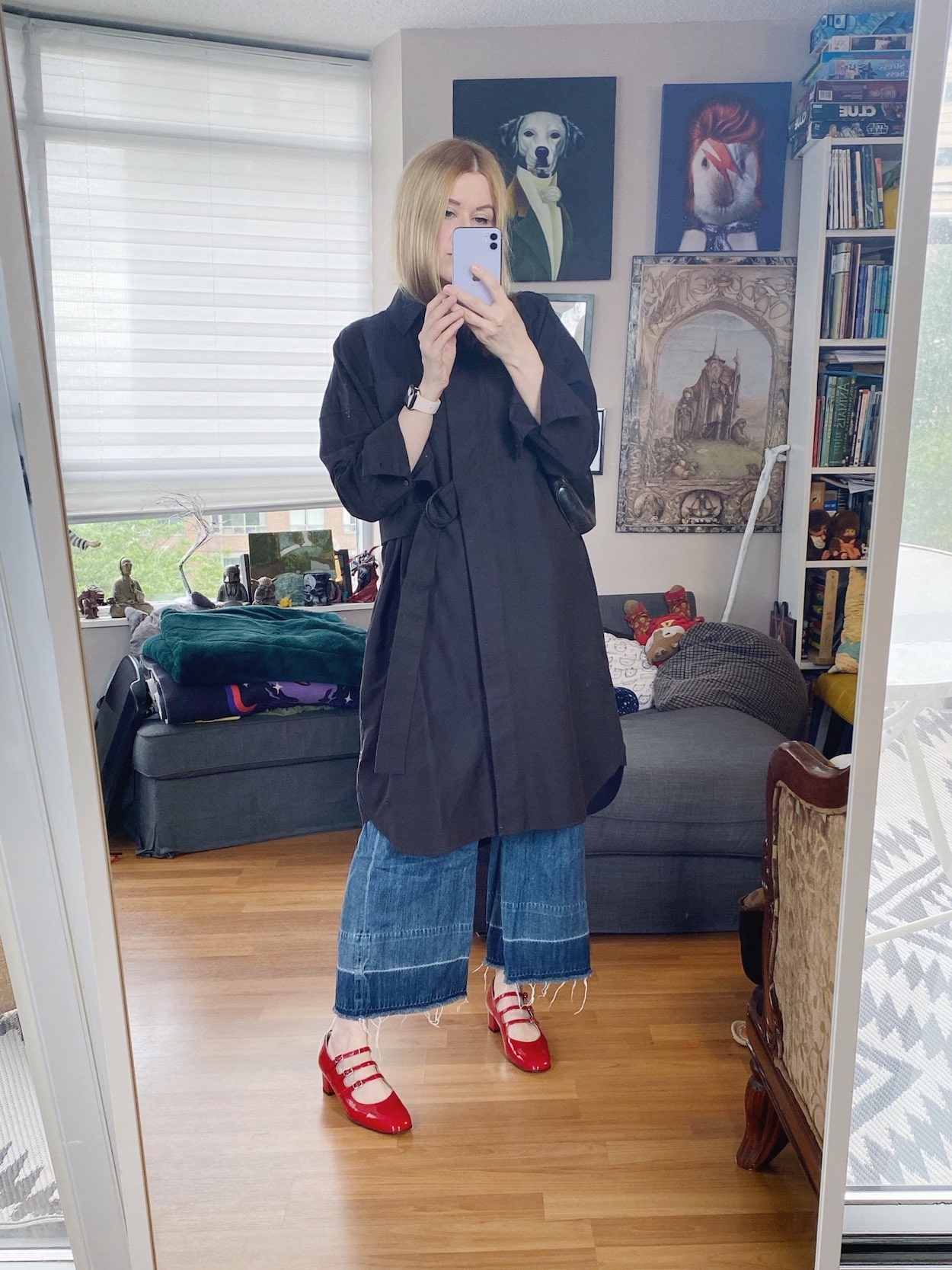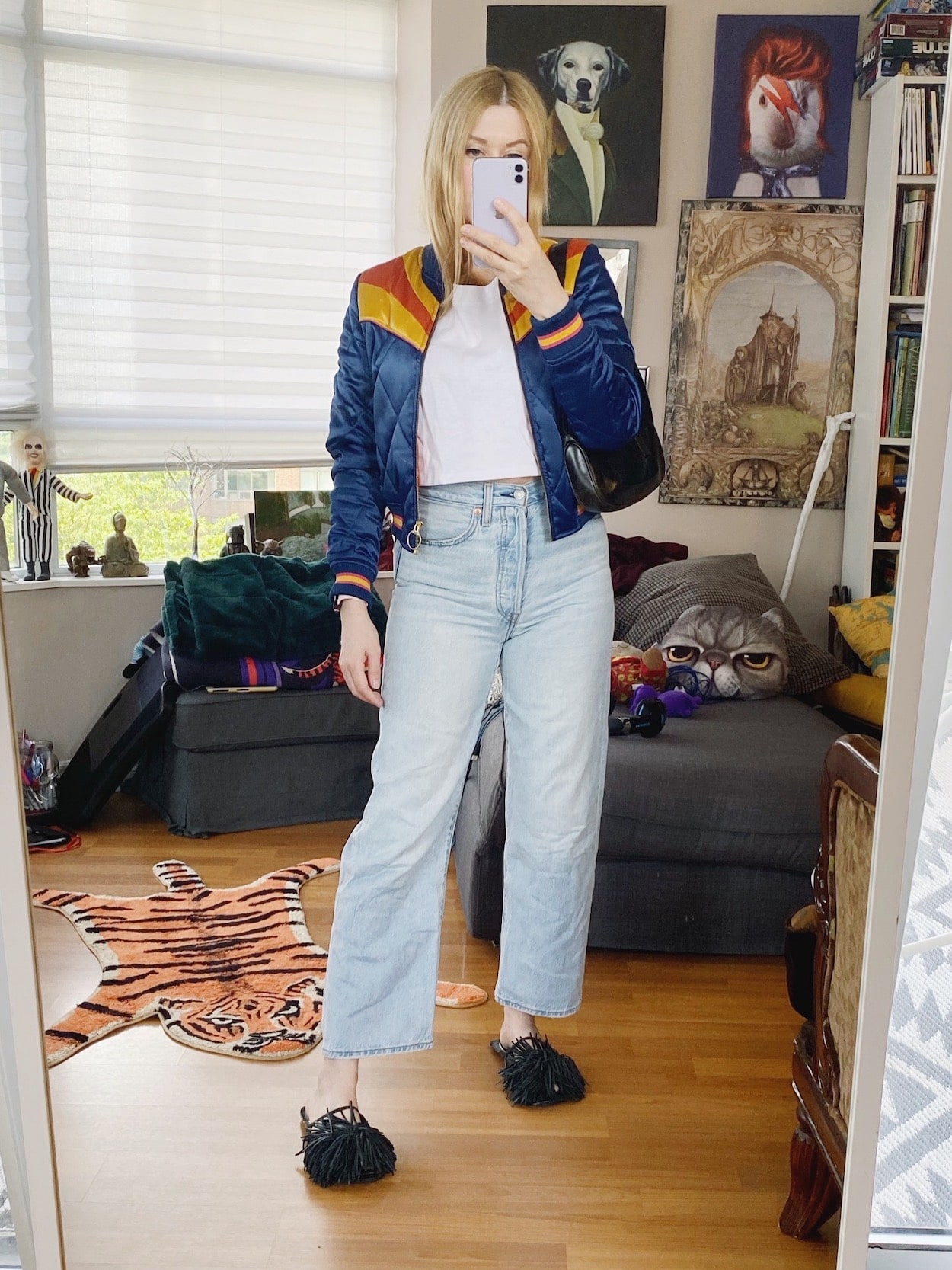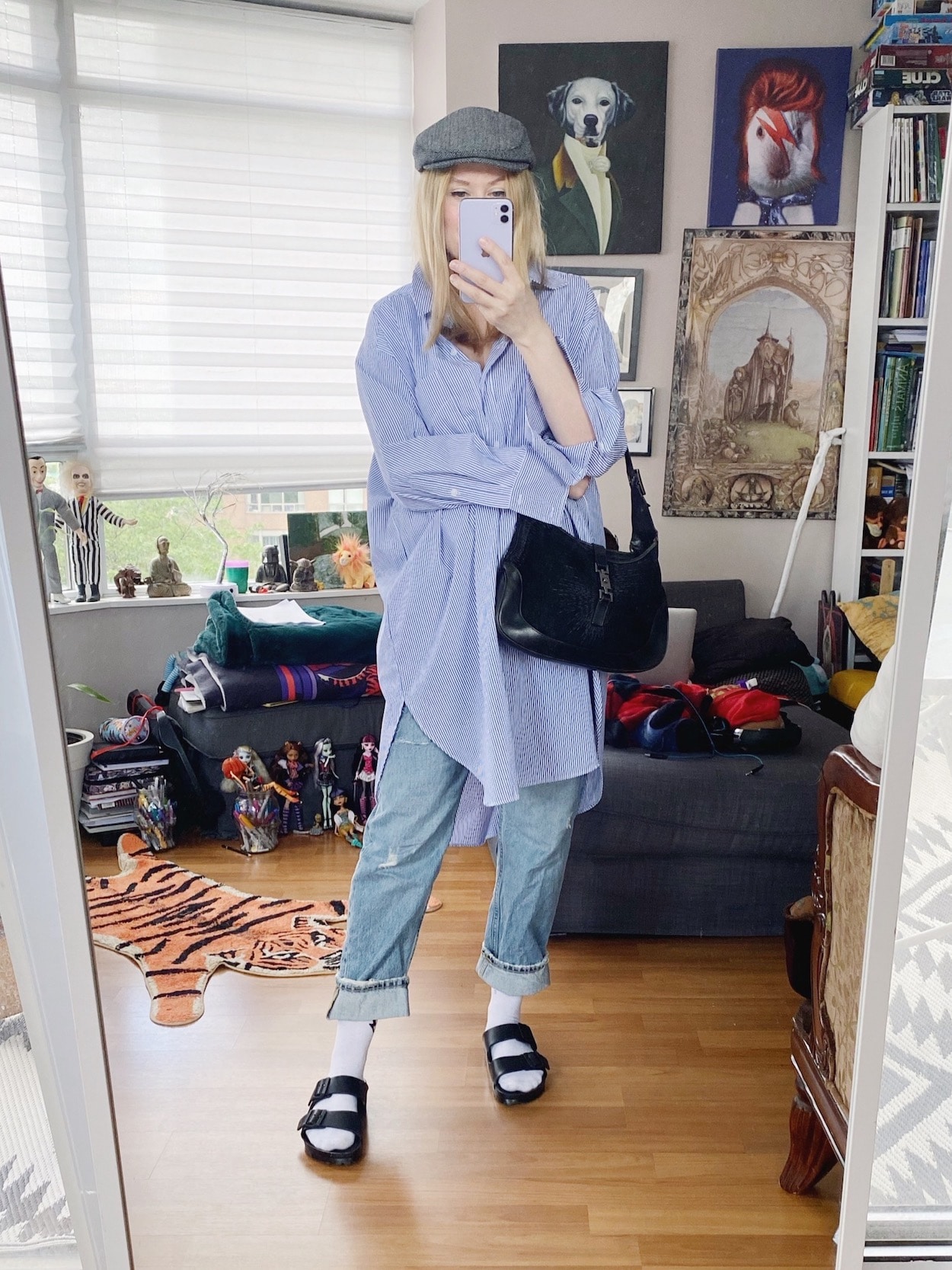 Outfit 1 – Slip Dress (similar) | Oversized Leather Jacket | Birkenstock Clogs | Vintage Bag
Outfit 2 – Shirt Dress | Jeans | Mary Janes | Vintage Bag
Outfit 3 – Cropped T-shirt | Bomber Jacket | Levis | Slides (old) | Vintage Bag
Outfit 4 – Sweatshirt | Vintage Trousers | Loafers | Vintage Bag
Outfit 5 – Oversized Button Up (similar) | Jeans | Birkenstock | Hat | Vintage Bag

Before I started working on this what I wore this week post I finished my midterm. I hate waiting for the results, I wish things were instantaneous upon submission, but it is what it is.
I decided to take some time yesterday and put together an Amazon storefront of lists of things I have used or have enjoyed reading.
I keep saying that I will put together a post of the books that I have read and that we enjoyed reading as a family, so this is my start.
It's been 17 years of reading to the kids, and it's taking me a while to remember all the books.
It's only a Canadian storefront at the moment, as I am not entirely sure how to sync it up to a US version yet.
I'm generally not an Amazon fan but sometimes it is the only place that I can get specific things in Canada.
That being said, I am going to try to keep it updated with the things that I am buying, or that I have for an easy reference list.
I had the balcony door closed all day because the air outside was too humid, but it is cooling down and there is a nice breeze now, so I decided to open it.
There were two small bugs on the screen and I couldn't tell if they were on the outside or inside, so I tapped the screen, and then they fell.
Problem is, I still didn't know if they were outside or inside, so now I have to close the door again just in case they try to come in.
Now I have to live with the stale air.
Oh well, the youngest and I are now going to go play video games.
Stay safe.
You might also like:
What I Wore last week
SHOP THE UK LINKS


This post contains affiliate links. By using my links to shop I may receive a small commission (at no cost to you). Thanks for supporting what I do