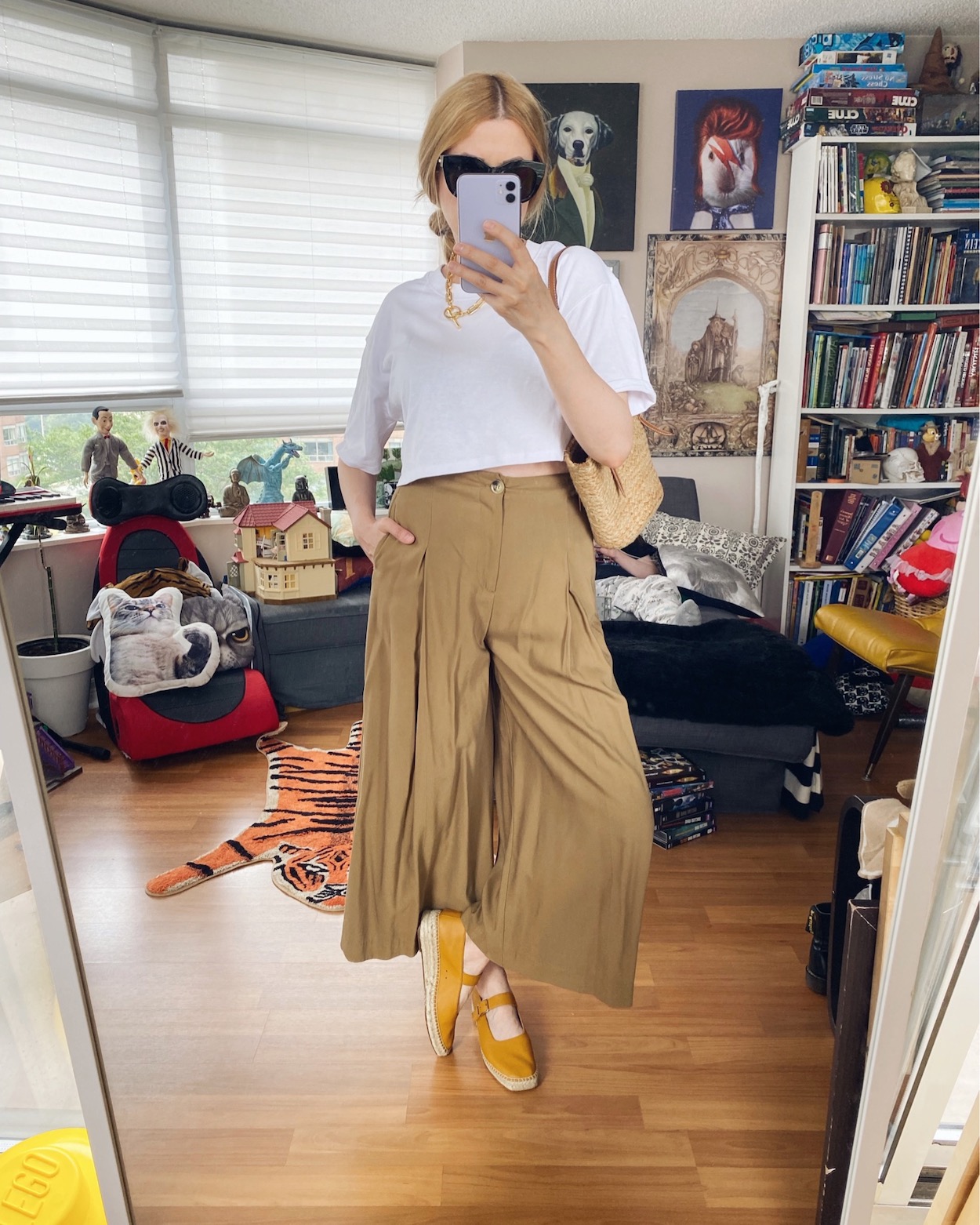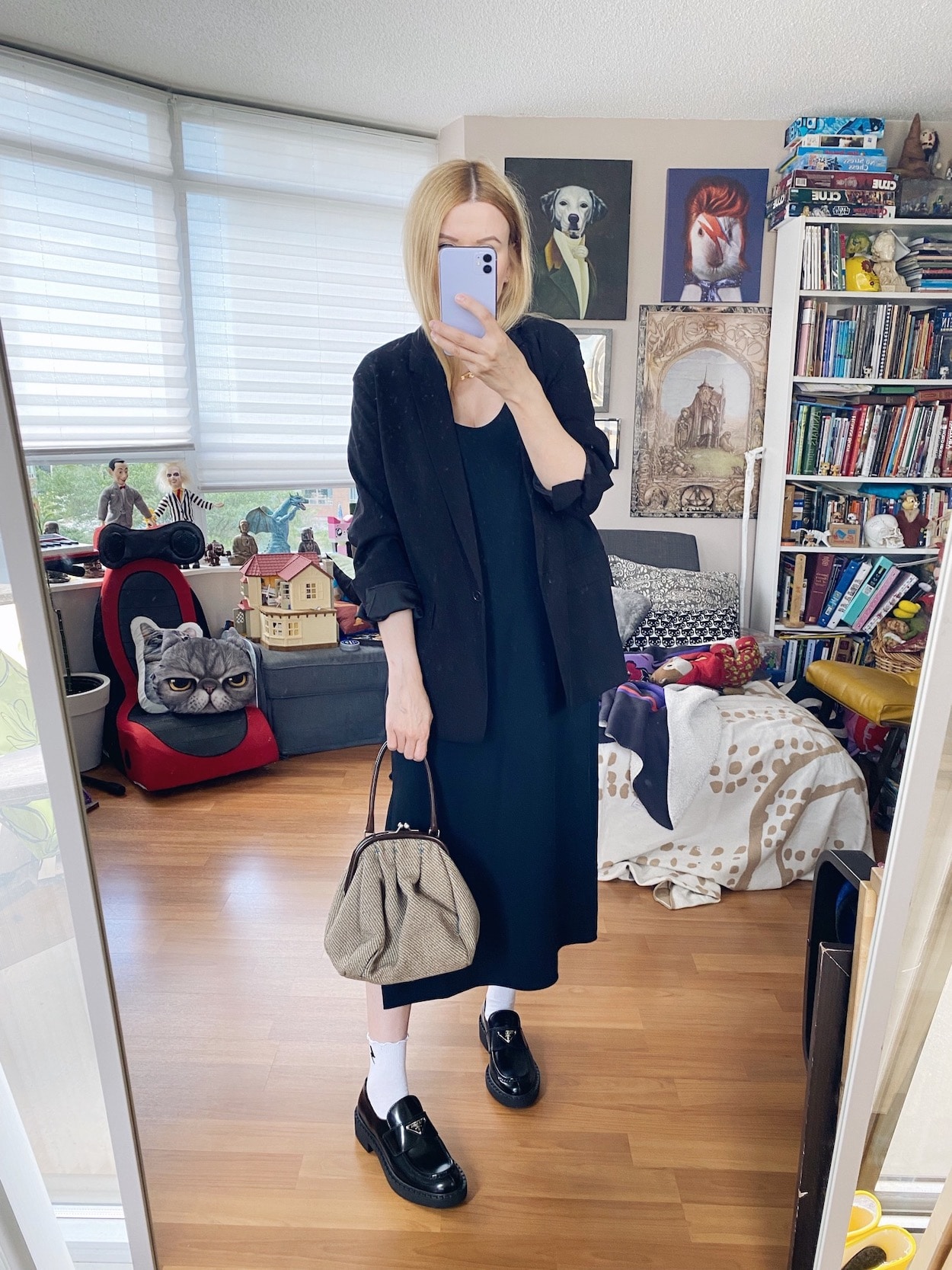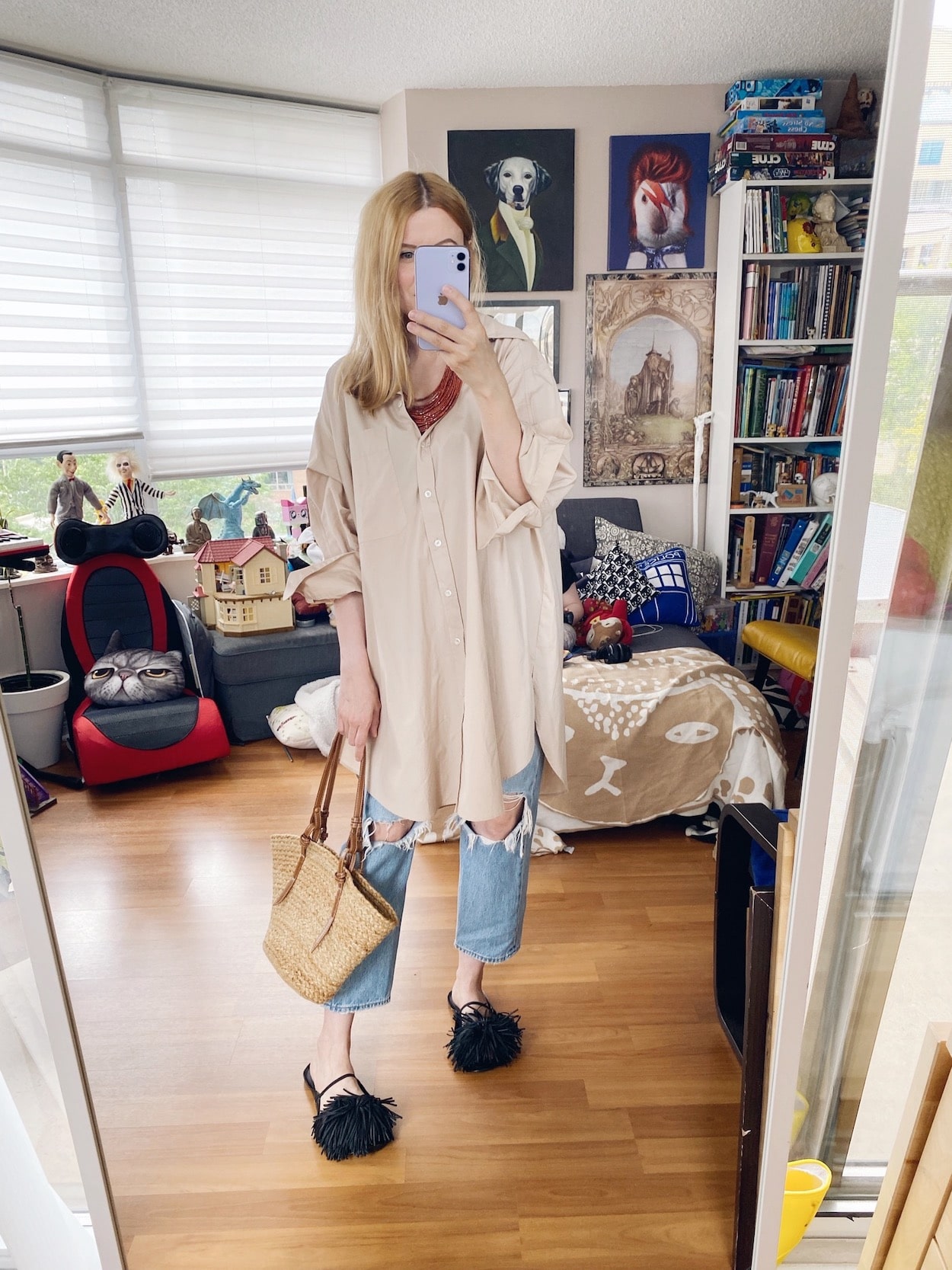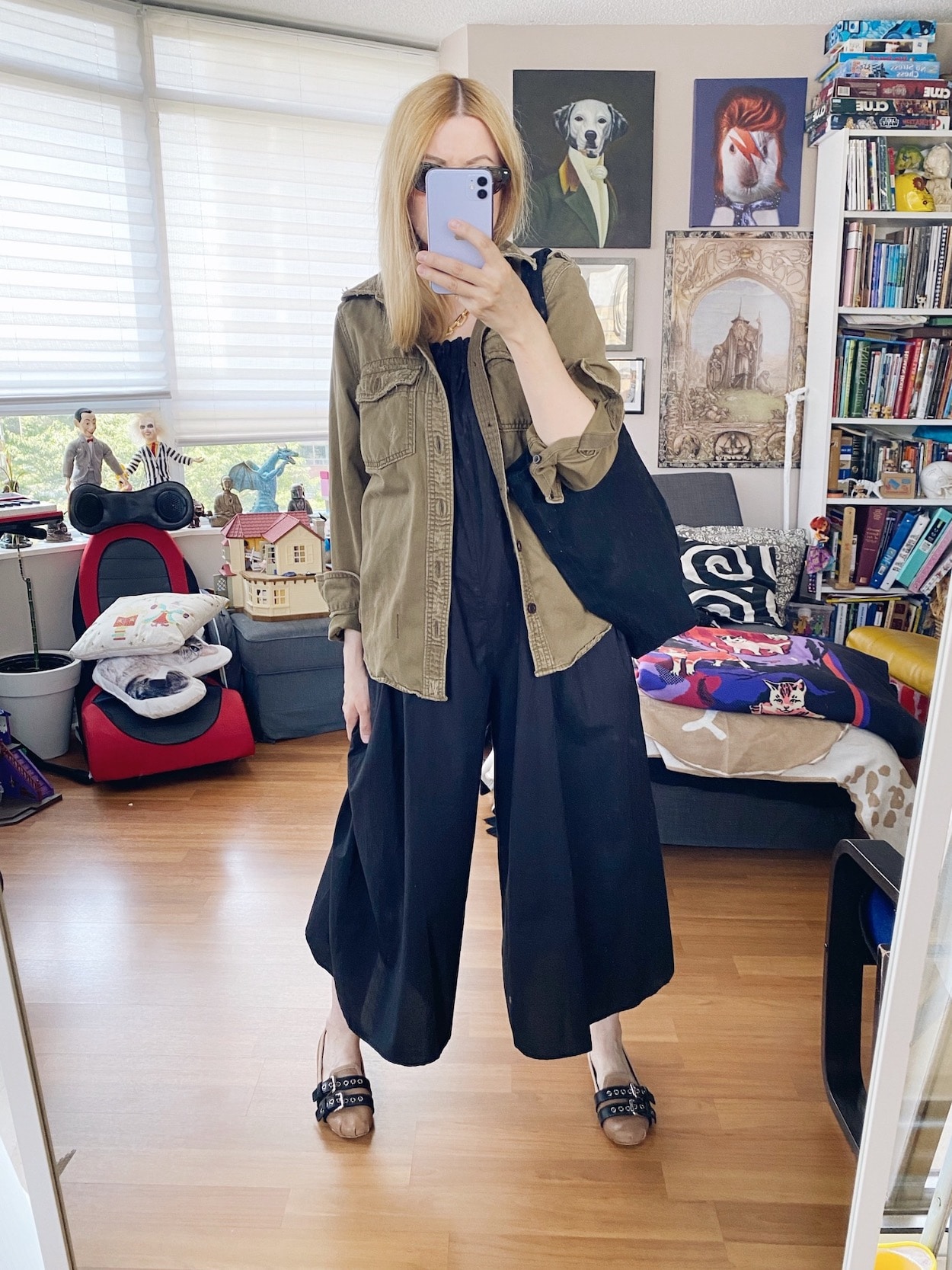 Outfit 1 – Cropped T-shirt | Trousers (similar) | Espadrilles | Necklace | Sunglasses | Basket Bag |
Outfit 2 – Band Tee | Trousers | Sandals | Tote | Sunglasses |
Outfit 3 – Slip Dress | Blazer | Socks | Loafers | Vintage Bag | Necklace |
Outfit 4 – Oversized Button Up (similar) | Levis 501s | Sandals | Basket Bag | Bead Necklace |
Outfit 5 – Jumpsuit | Shirt (thrifted) | flats | Tote | Necklace | Sunglasses |

I have really messed up my sleeping patterns over the last 1+, but they have been exceptionally bad over the last 3 months. Like still up at 4 am kind of messed up schedule.
And while most days feel like I am trying to mentally swim through mud, it actually worked out in my favour last night.
I follow an Instagram page for a used clothes retailer that is based in the UK. That means they are 5 hours ahead of me time-wise, so when they post new stock at 9 am, it is 4 am here and I always miss things that I may want.
That was until last night when the notification that they posted new items popped up on my phone as I was getting ready to try to sleep. I opened to see that it was for a pair of Isabel Marant boots that I have on my wish list, and they were in my size.
I was pretty excited to make that purchase although it feels like cotton balls are in my brain today from lack of sleep.
I can't wait for fall so that I can wear boots again.
It thrills me to no end when I find something that I have been searching for preloved, and in my size. It brings something that was way out of my price range into reality.
It always pays to make yourself a list of things that you may want, but think are way out of your reach. Then search online for several resale or consignment retailers and bookmark them.
I always keep them open in a tab so I can check for updates every morning because most of these sites update daily or several times a week at a minimum.
You need to be consistent if you are looking for something particular or you will miss it. I slept on a pair of Celine sunglasses about 6 months ago. The next morning they were gone and I am still kicking myself.
As per usual Sara experience, it is past 10 pm and I am finally getting my first wind of the day.
This is why my sleep is so messed up.
You might also like:
What I Wore last week
SHOP THE UK LINKS


This post contains affiliate links. By using my links to shop I may receive a small commission (at no cost to you). Thanks for supporting what I do