Holiday Gift Ideas for Under $25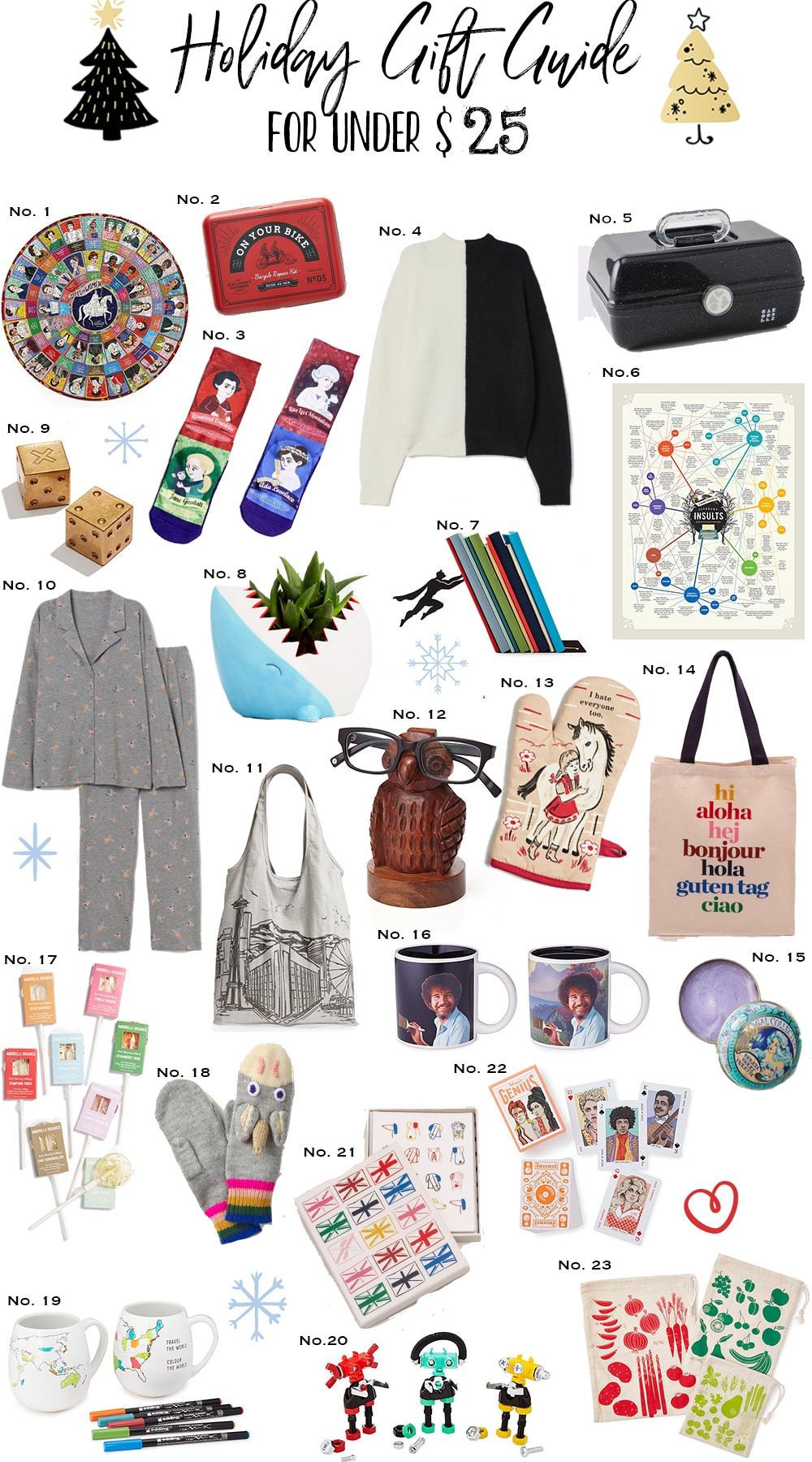 One | Two | Three | Four | Five | Six | Seven | Eight | Nine | Ten | Eleven | Twelve | Thirteen | Fourteen | Fifteen | Sixteen | Seventeen | Eighteen | Nineteen | Twenty | Twenty-one | Twenty-two | Twenty-three |
SHOP THE POST


Well, we made it through the Black Friday sale, and I actually didn't buy anything. The girls and I braved the mall today because Roo had some birthday money to burn. She ended up spending it, but it was on items that she was specifically hoping to find, not any impulse buys.
The only things that I bought was a really large tea and some probiotics that I had run out of.
The sweater that I wanted from J.Crew is not included in the sale here so I am holding out.
I hope that maybe there will be a deal on Cyber Monday but I won't hold my breath.
A cold virus went through our house this week. First, it took down Merle with a fever, cough, and congestion.
Then Roo with a sore throat and a nose that runs like a faucet. I have been dealing with just a sore throat, and I wish it would pick a lane so I can get it over with.
Tonight the finds focus on Christmas gift ideas for under $25. Those little presents that you need for White Elephant parties, Secret Santas, Co-workers, or for anyone else that you have no idea what to get but and need an inexpensive gift idea in a pinch.
I am about to slip into my eating pants because we have a shitload of pizza coming, so have a great weekend!
Weekly Reads (and maybe videos):
What a great story, and what an incredible woman.

Oaxacan Rainbow Top.

Depeche Mode before they were Depeche Mode. 

The Great Courses is offering every one of their courses for $60 or less until midnight tonight. I have the Great Courses Plus which is their streaming site, but it doesn't offer every course they have. You might just find the perfect gift for someone (or yourself) because there are so many to choose from. I can't even decide which one I would get….probably Food: A Cultural Culinary History, or Medieval World because I love this professor and this topic.  
The Belgian Artist Who Recreates Historical Fashion Using Paper.
Did I already talk about wanting to get this blanket for Merle?
Harry Potter's Childhood home is now on Airbnb.

You may also like:
Holiday Gift Guide for Under $75
Holiday Gift Guide for Under $50
This post contains affiliate links. By using my links to shop I may receive a small commission (at no cost to you). Thanks for supporting what I do