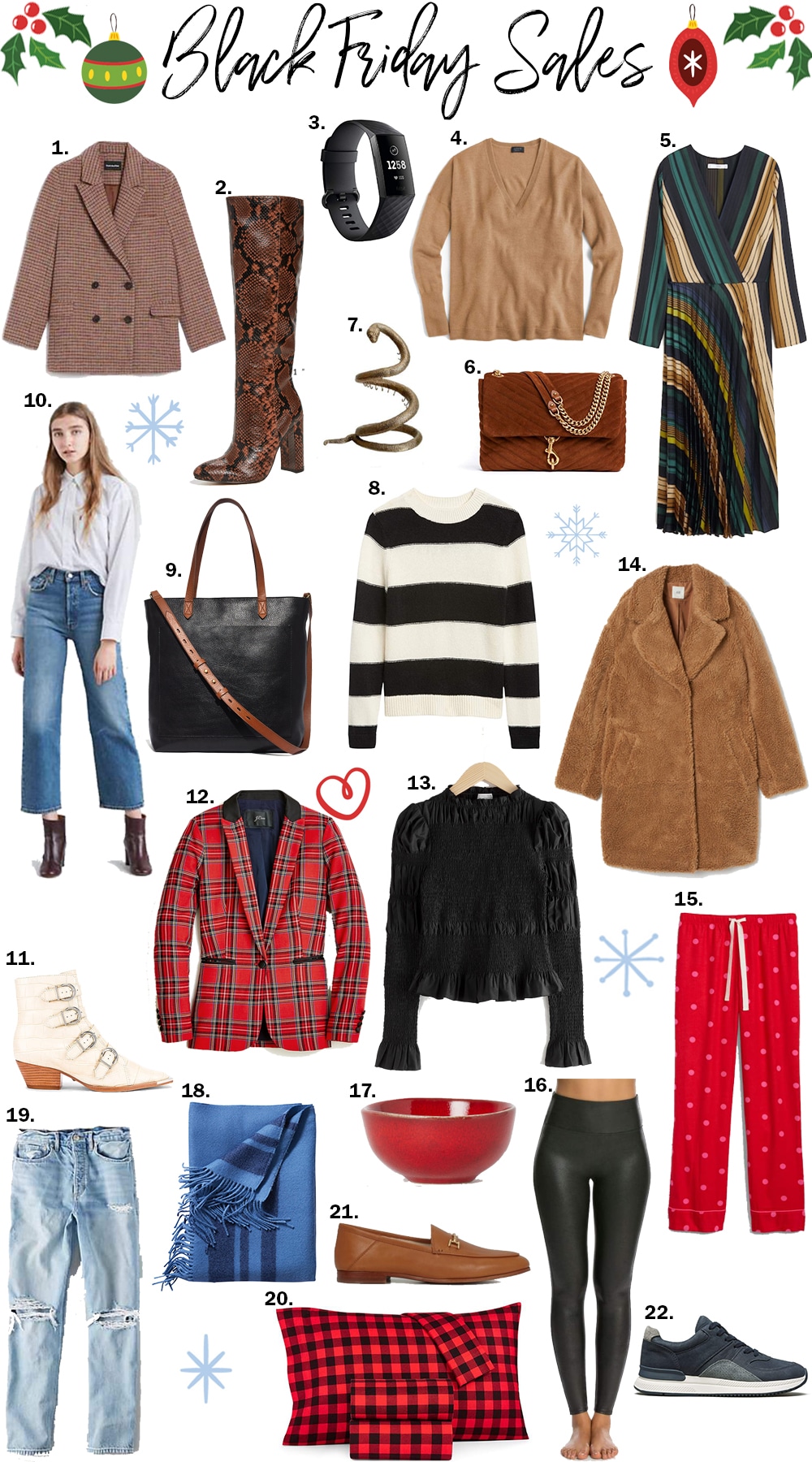 One | Two | Three | Four | Five | Six | Seven | Eight | NIne | Ten | Eleven | Twelve | Thirteen | Fourteen | Fifteen | Sixteen | Seventeen | Eighteen | Nineteen | Twenty | Twenty-One | Twenty-two |
---
SHOP THE POST


---
I really thought that I was going to escape the whole Black Friday chaos, but Roo got money for her birthday that is burning a hole in her pocket. That means that she wants to go out and check out All. The. Sales. to see how far she can make it stretch. Yay.
This is the post where I list what sales I am aware of and what things I am searching for deals on this year. Like I mentioned in a few posts back, you need to go to Black Friday Sales with a plan and a list.
I have most of our Christmas stuff bought, but there are a few things that I have held out on in case I can get a better deal on them. Those are the types of things you would have on your Black Friday list.
There are also a few items that I am interested in for myself that I hope to find marked down tomorrow. One is the boyfriend v-neck cashmere sweater from J.Crew. Every time they have a sale their cashmere is always excluded so I am crossing my fingers that it will be part of the sale.
It annoys me to no end that every retailer seems to give the U.S. better deals than any other place in the world. For example, J.Crew is currently 50% off for members in the US. Here it is 30% off (and we still have to pay shipping) which is not even as close to a good deal. Every single retailer seems to do that.
Enough of my complaints though. I hope you all who are in the US are having a wonderful Thanksgiving, and if you are one fo the brave who are venturing out at midnight when some retailers open then good luck.
Here are some of the deals that I am aware of. I'll add more as they come because many of these deals started early and may change tomorrow, but many also go through until Cyber Monday.
You may also like:
Holiday Gift Guide for Under $50
Holiday Gift Guide for Her

Follow me on
FACEBOOK || INSTAGRAM || PINTEREST || BLOGLOVIN'