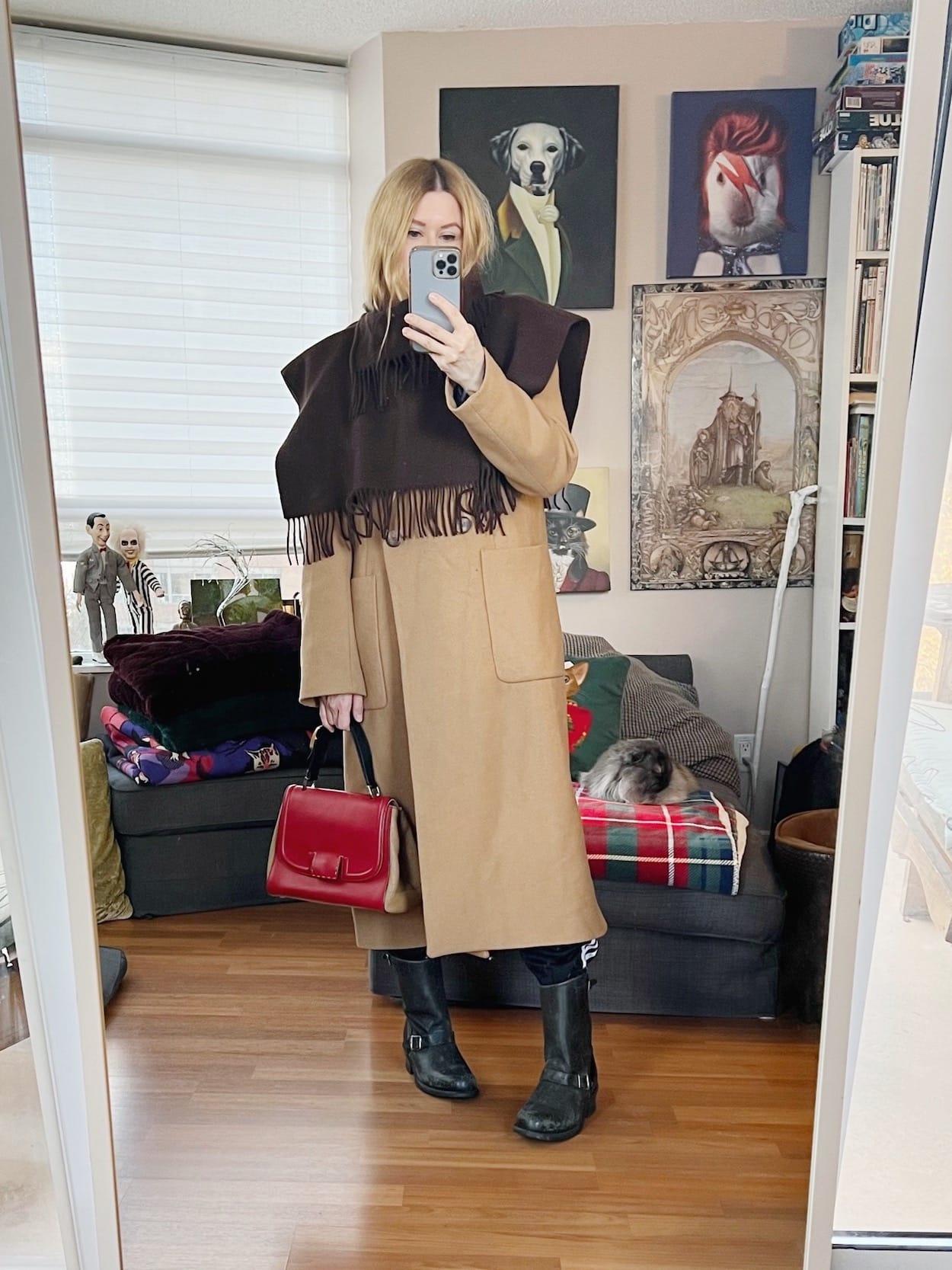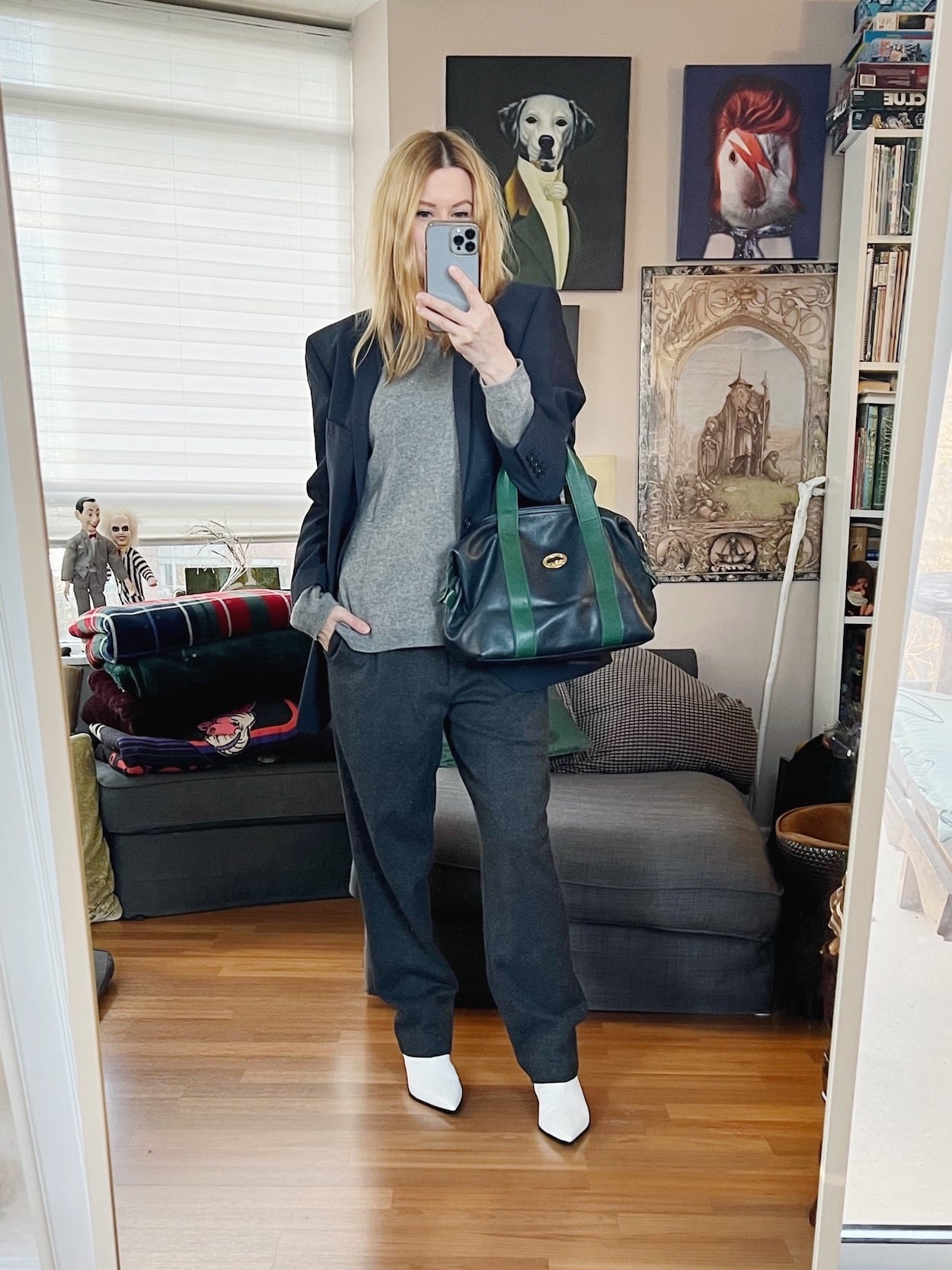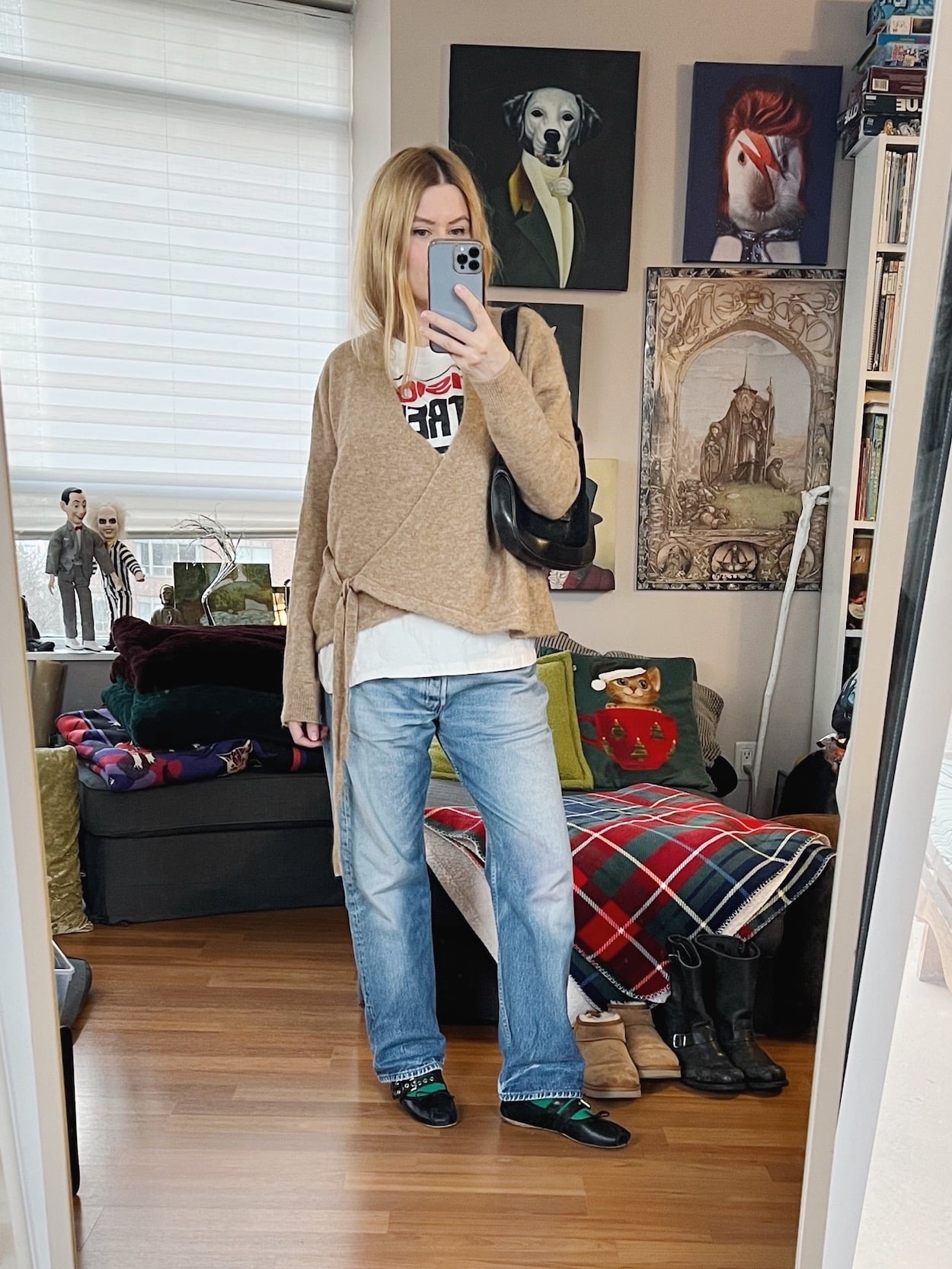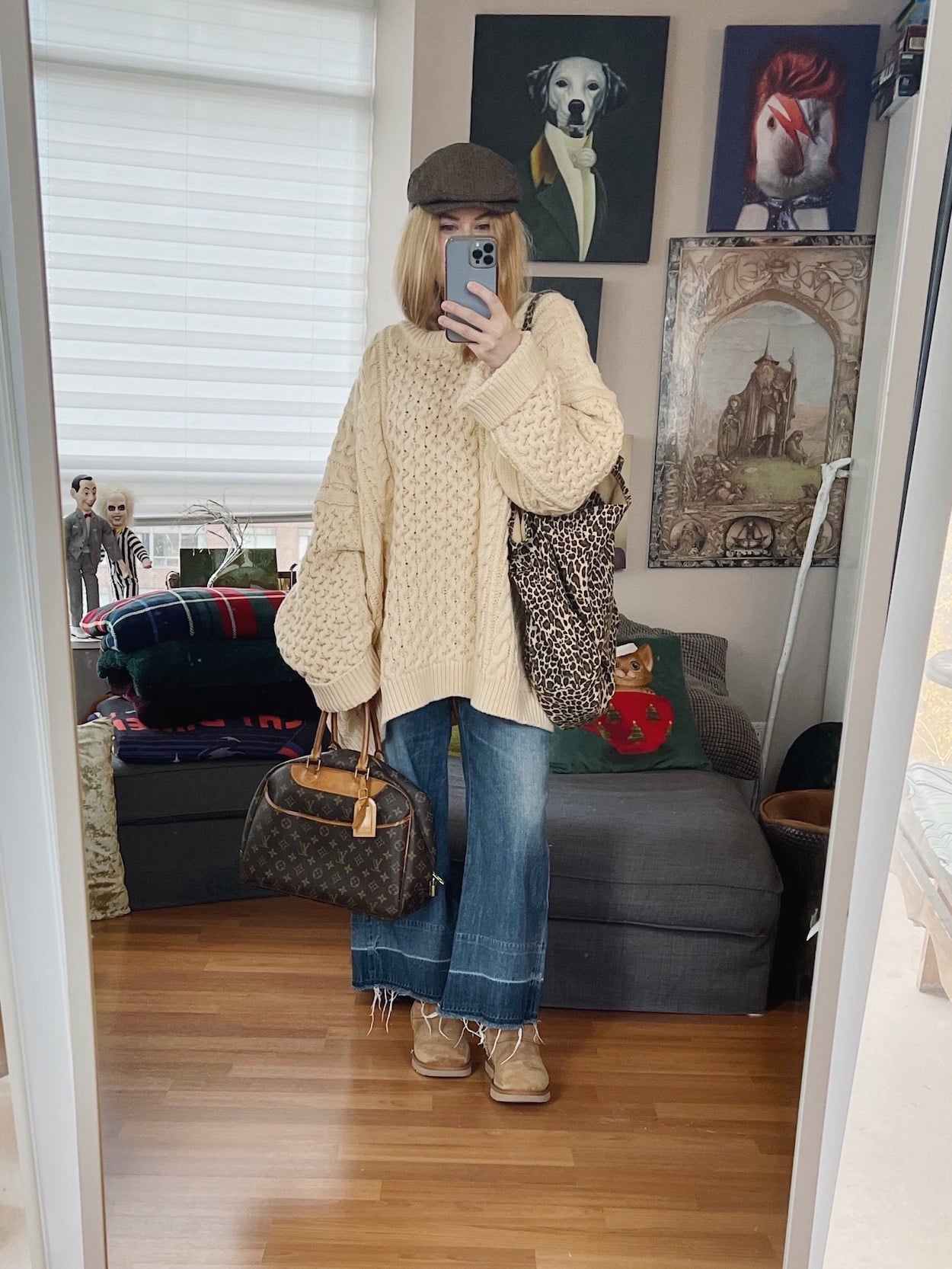 Outfit 1 – Cape | Coat (similar) | Joggers | Boots | Bag
Outfit 2 – Sweater | Trousers | Blazer (similar) | Boots | Vintage Bag (similar)
Outfit 3 – T-shirt | Sweater (similar) | Vintage Jeans | Ballet Flats | Vintage Handbag
Outfit 4 – Sweater | Jeans | Uggs | Hat | Tote | Vintage Bag

I went to the post office yesterday, only to see that Canada Post's system wasn't working, and they could only accept packages that already had prepaid labels on them.
Which equalled exactly one of my packages, so I had to haul all the others back home so I could try again tomorrow. Such a pain in the ass.
Also, a pain for the poor woman at the counter who had to keep explaining this to every customer who seemed angry and confused.
Computer shit happens, so I know what it is like to be on the other side of it.
In one particular retail store I used to work at, the terminal always seemed to break down on the busiest days of the year and since it was a one register store it was a nightmare.
Why did they only have one register? In hindsight, it is stupid.
Written handbills, and calculators for 12 hours straight on Boxing Day one year. We all kept taking turns to go to the back room to deep breathe and cry if we needed to.
Anyway, that is my long way of saying that when there is an issue at a store that isn't the employee's fault, please don't take it out on them.
It's not going to miraculously fix the issue because you are mad and frustrated.
Not that I think any of you would so that, but I like to just put this out into the world.
Anyway, I bought one last Christmas present for Roo. She is my comfort/sensitive child, and she sleeps with things wrapped around her and piled on her, and I think she would benefit from a weighted blanket.
Hush is currently having a 30% off sale, so I bought her one of the original models.
The last one I am going to source out for Merle are watercolour paints. She has moved up in the world of her art that she needs better quality art supplies.
So I need to do some research on watercolours and see what is good for her level without it costing $400 for a professional set.
Anyway, it feels good to be done before December. Now I can sit back and not relax because I don't know how to.
You might also like:
What I Wore Last Week
SHOP THE UK LINKS


I am now offering digital styling guides, and personal styling services. If you are looking for some styling help that is inexpensive and easy, check out my digital styling guides. If you want some one-on-one help shopping, building and editing your wardrobe, or packing for a trip, I can also assist. Check out all the styling services that I offer here.
This post contains affiliate links. By using my links to shop I may receive a small commission (at no cost to you). Thanks for supporting what I do