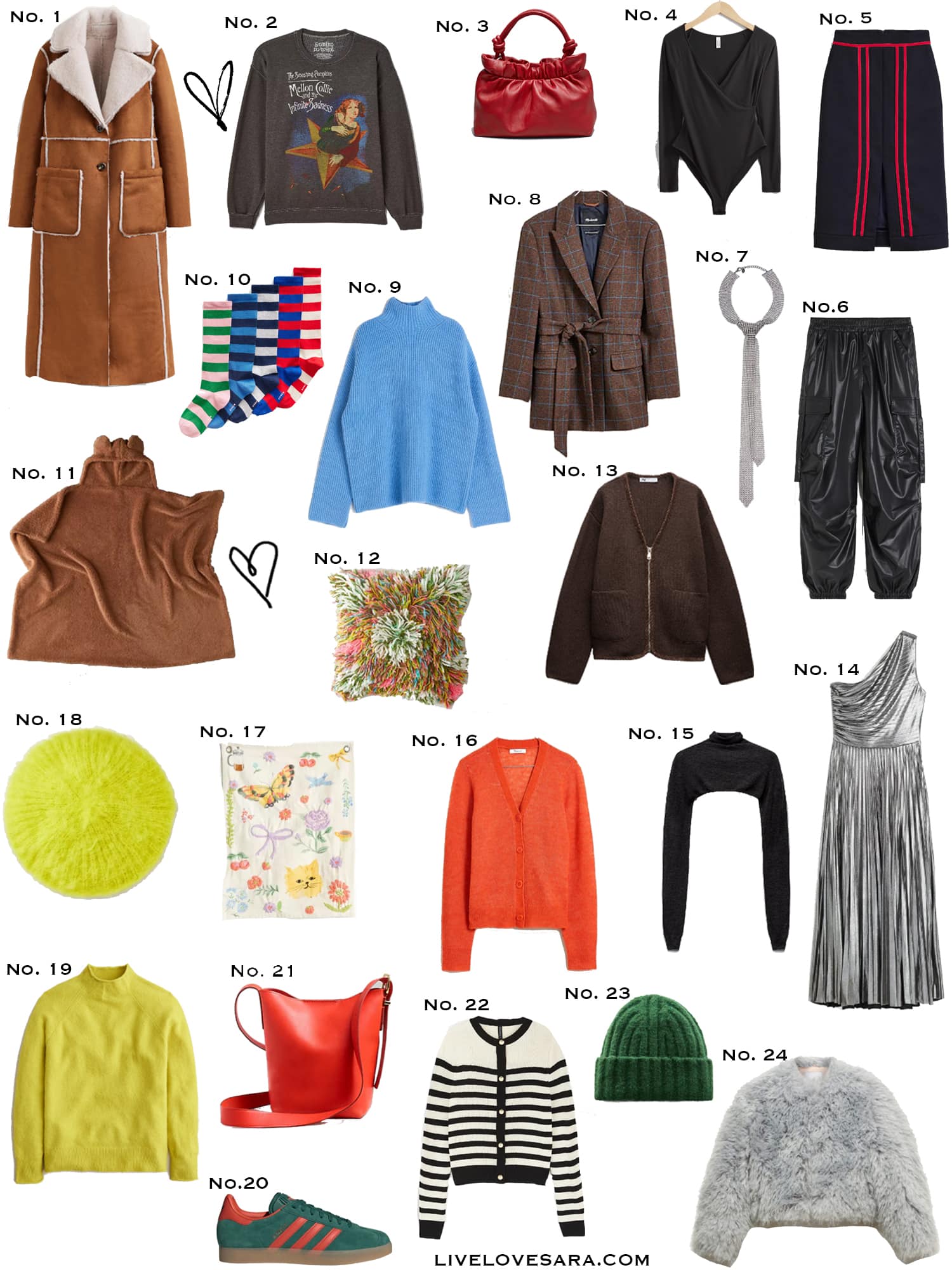 One | Two | Three | Four | Five | Six | Seven | Eight | Nine | Ten | Eleven | Twelve | Thirteen | Fourteen | Fifteen | Sixteen | Seventeen | Eighteen | Nineteen | Twenty | Twenty-one | Twenty-two | Twenty-three | Twenty-four
In case you missed it, I posted a 90s Minimalist Winter Capsule Wardrobe yesterday, which I feel a lot of connection with. I've been feeling a little meh with style lately.
I don't feel it is a style rut, per se. I think it might just be the season of being overwhelmed, and tired.
My husband has been out of work since the Hollywood writer's strike started, and now that it is over it is both a relief, but also shitty timing since this of the time of year studios are starting to wind down for the holiday season.
Which means there won't be floods of work yet.
So while I have been busy with my work, I have also had the expense of the holiday season on top of our lives on my shoulders.
Plus I am still paying off a shit ton of taxes which will be just in time to start all over. Being an adult sucks.
I think all that may be the root cause of the meh feeling.
Anyway, I started to play around with my clothes today and put together some flat lay style outfits on the bed to take pictures of, so I have something to give me some inspiration through the week.
It was a bit invigorating, but also a nice way to see things without the extra steps of trying everything on.
I posted the flat lays on my Instagram stories if you want to see them before they time out, they are my outfit inspirations for next week.
Tom's birthday is on Sunday and every year he requests the same cake (except I use semi-sweet chocolate instead of white). So that is what I am going to do tomorrow, bake a cake after I drop off some returns, and mail something I sold on Poshmark.
I also have several client wardrobes to work on and finish up, so it is going to be busy.
I should probably go to bed.
Weekly Reads and Some Videos:
Winners of the 2023 Natural Landscape Photography Awards
This Dutch webapp uses AI to reimagine what any street on Google Street View would look like as a bike- and pedestrian-friendly street.
An Entire Wild West-Themed Town For Sale
An 86 Year Old Man's Heartfelt Letter to an eBay Seller After Buying His VHS Player
Why the Dying DVD Business Could Be Headed for a Resurrection
1 hour of David Lynch listening to rain, smoking and reflecting on art
Could this 100-year-old French railway station make the ultimate fixer upper? I say yes.
Surveying the Vintage Market at Texas's Wildest Antique Fair
How Cabinets of Curiosities Laid the Foundation for Modern Museums
You might also like:
Weekly Reads and Finds Last Week
SHOP THE UK LINKS


I am now offering digital styling guides, and personal styling services. If you are looking for some styling help that is inexpensive and easy, check out my digital styling guides. If you want some one-on-one help shopping, building and editing your wardrobe, or packing for a trip, I can also assist. Check out all the styling services that I offer here.
This post contains affiliate links. By using my links to shop I may receive a small commission (at no cost to you). Thanks for supporting what I do