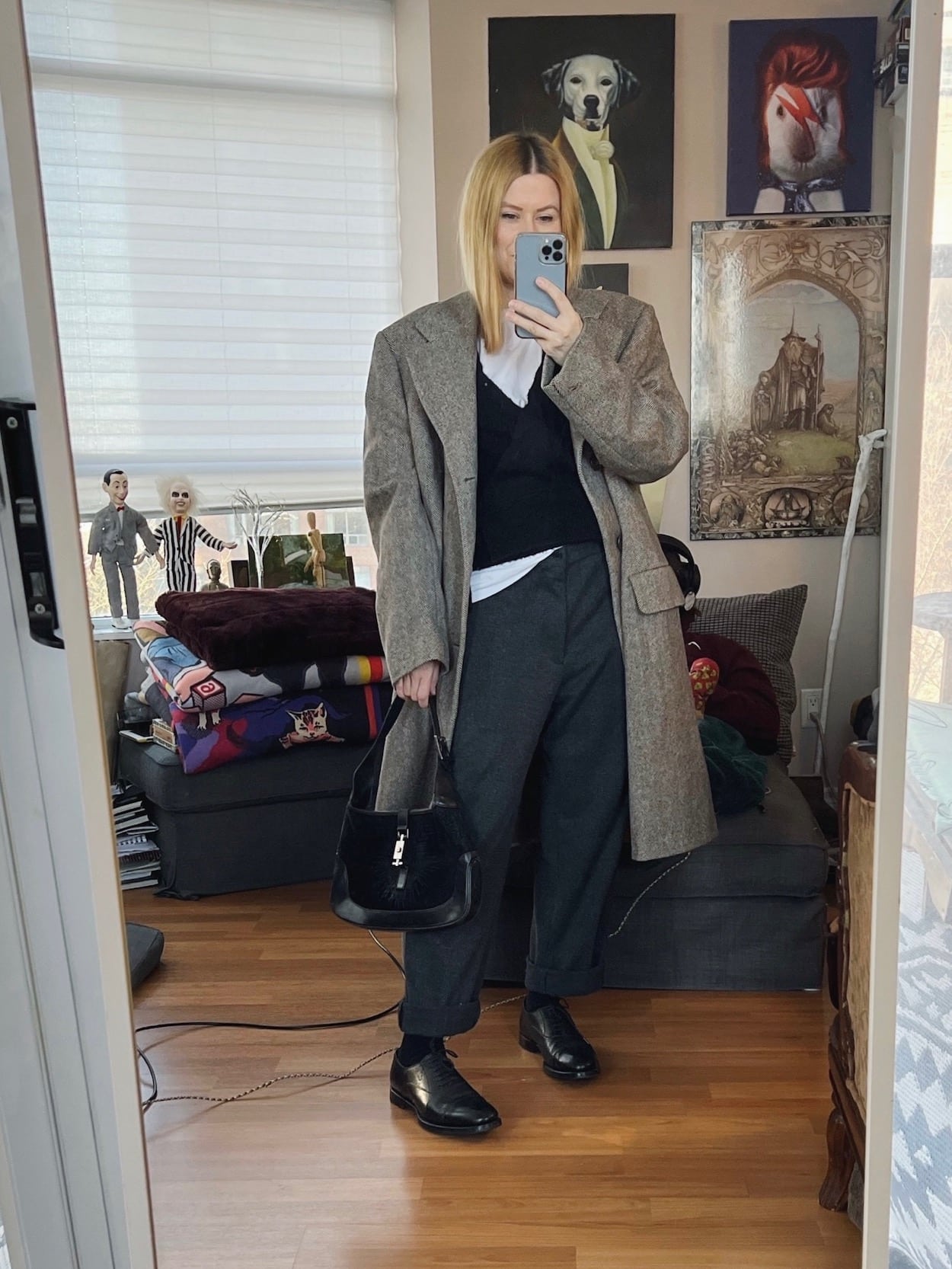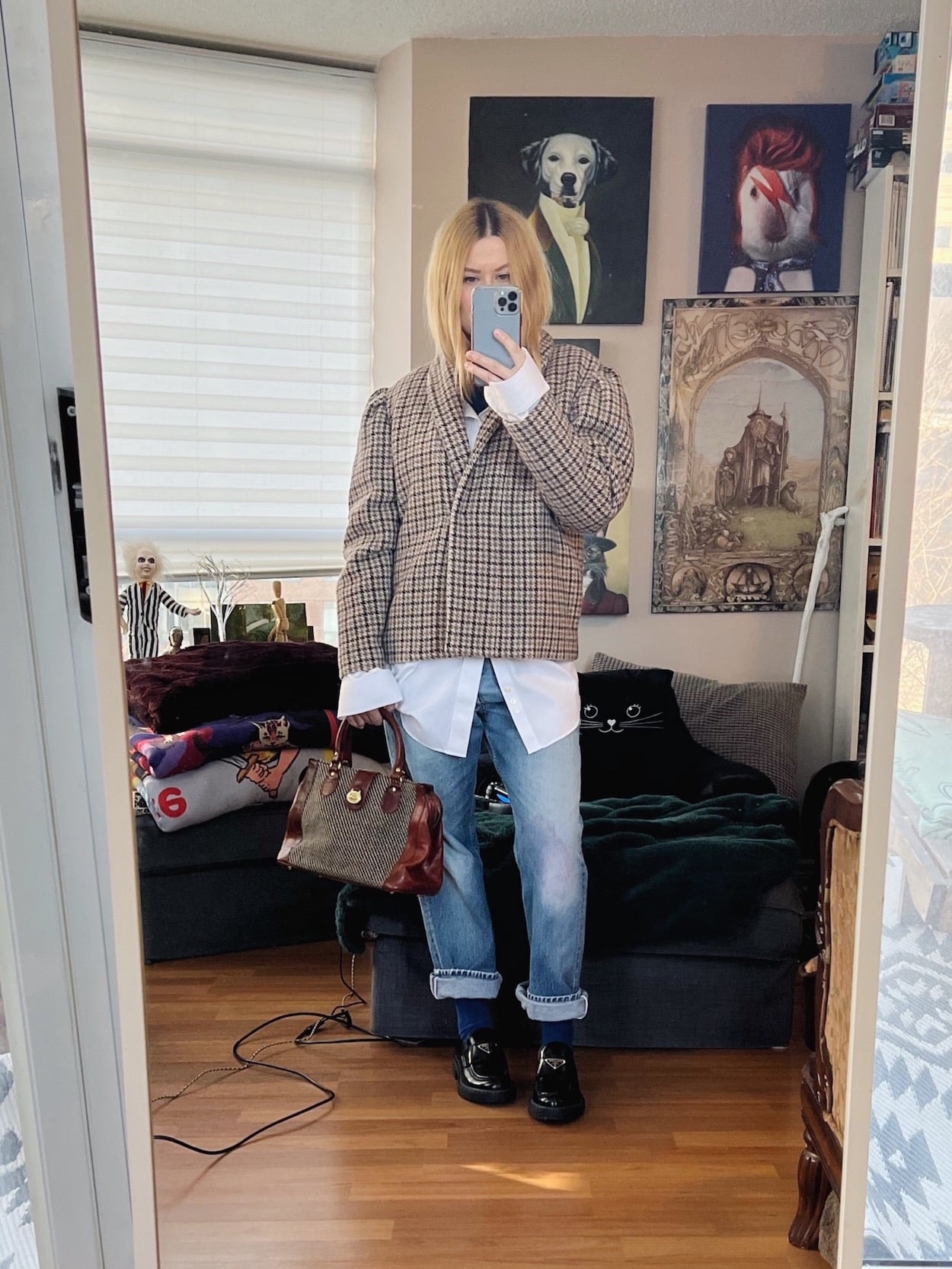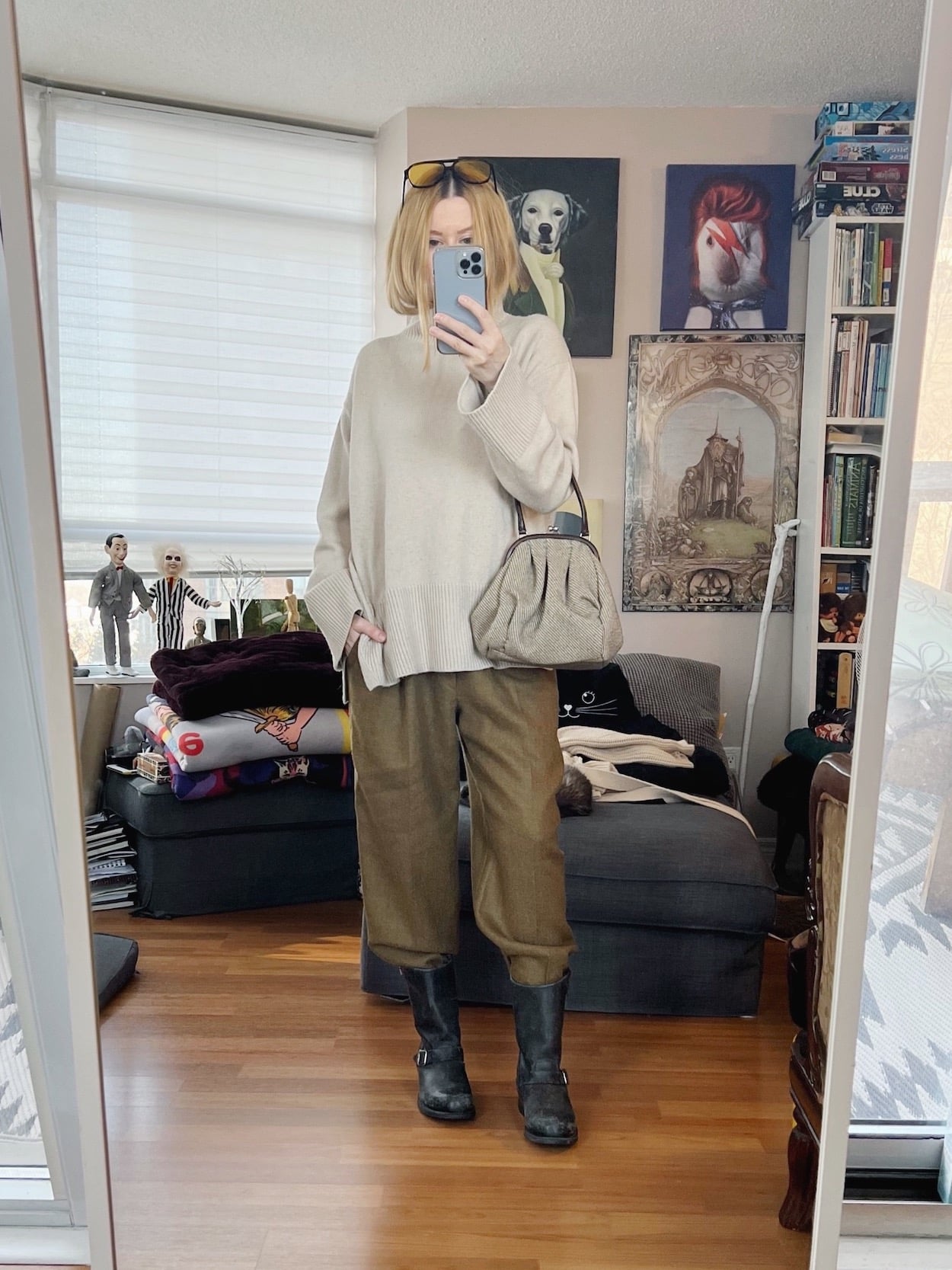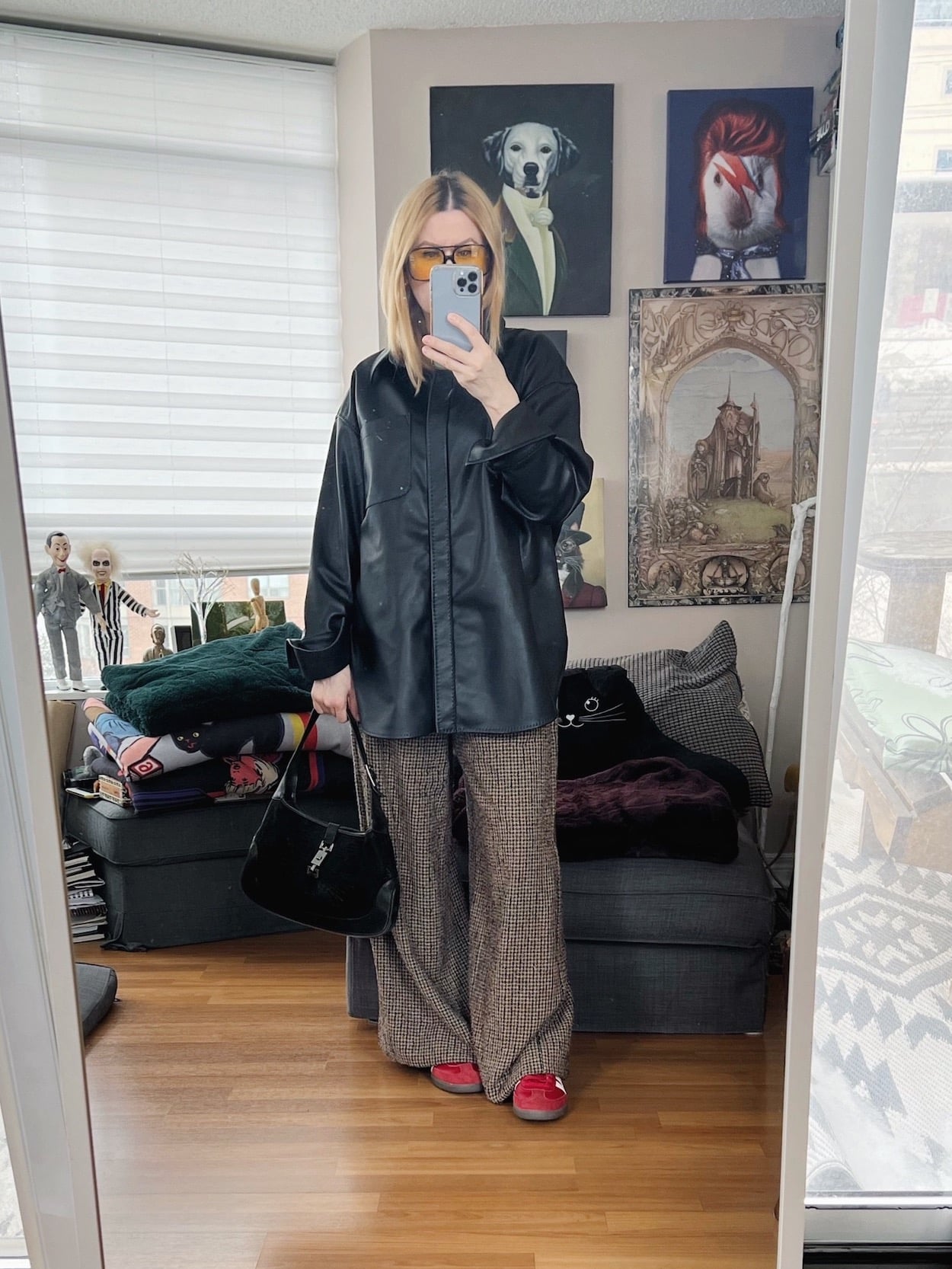 Outfit 1 – Denim Shirt | Jeans | Boots | Bag (Old Zara)
Outfit 2 – T-shirt | Sweater | Trousers | Vintage Coat | Oxfords | Bag
Outfit 3 – Button Up | Vintage Jeans | Jacket (similar) | Handbag (similar) | Loafers
Outfit 4 – Sweater (similar) | Vintage Trousers | Boots | Sunglasses | Handbag (different colour)
Outfit 5 – Shirt | Trousers (secondhand) | Sneakers | Handbag | Sunglasses

Today was a rough one. I think for the first time ever Daylight Savings really affected me because I had a really hard time functioning today. I would truly love it if they just got rid of it entirely.
Luckily it never really affected my kids, but I've heard the horror stories.
This weekend I was doing a daily perusal of my favourite online consignment shops and I came across a Phoebe Philo era blue edge bag.
I have this thing with bags that sometimes one will really grab my attention and I can't stop thinking about it. That's when I know it is a special piece (to me) and that it is not an impulse buy feeling.
I was thinking about it so much that I got out of bed at 3 am to buy it.
My rationale is that a) I also go with my gut on these types of purchases and they have never failed me. Only once when something didn't fit.
And b) Phoebe Philo has her own label that will be coming out in the fall. This is going to bring a lot of hype, and a lot of people who may not have known her previously will "discover" her.
This means that any of her old Celine designs might be deemed a hot commodity and become harder to find and more expensive.
So that is my rationale. Plus, the colour and overall shape makes me think of the late 80s-early 90s which is right up my alley.
Also, it is totally different from any bag I have. That is always an important thing for me.
Since I don't have an extensive collection, I want the pieces that I do have, to be very different from one another.
I often use my bags as part of the styling of my outfits so having a variety of shapes, sizes, styles, brands, and colours is what I strive for.
Anyway, I am kind of bumbling around watching snippets from the Oscars (I don't have cable and can't find it live-streaming anywhere).
I may have cried a bit when Ke Huy Quan won. Brendan Fraser too.
Goonies never say die.
You might also like:
What I Wore last week
SHOP THE UK LINKS


I am now offering digital styling guides, and personal styling services. If you are looking for some styling help that is inexpensive and easy, check out my digital styling guides. If you want some one-on-one help shopping, building and editing your wardrobe, or packing for a trip, I can also assist. Check out all the styling services that I offer here.
This post contains affiliate links. By using my links to shop I may receive a small commission (at no cost to you). Thanks for supporting what I do