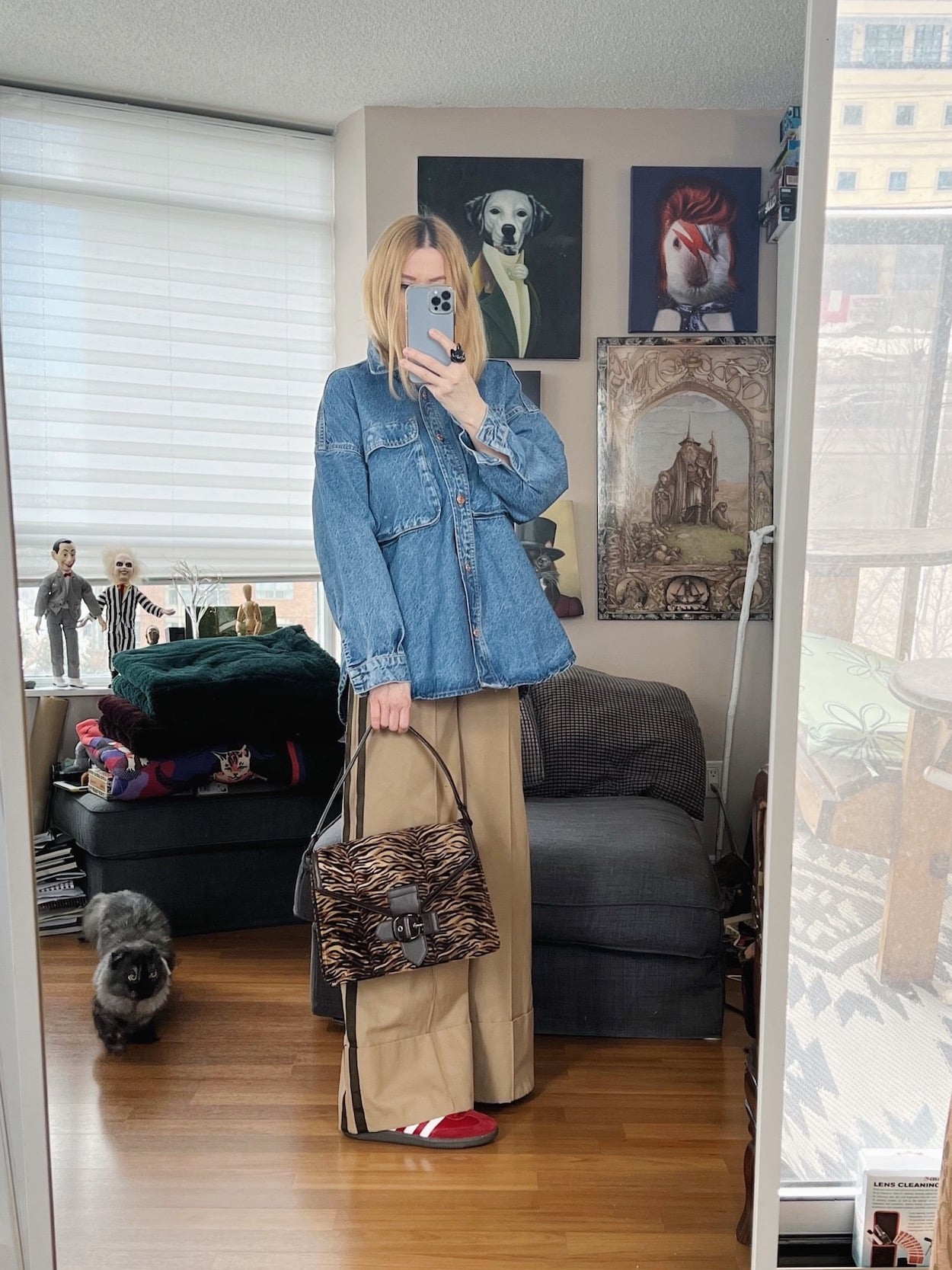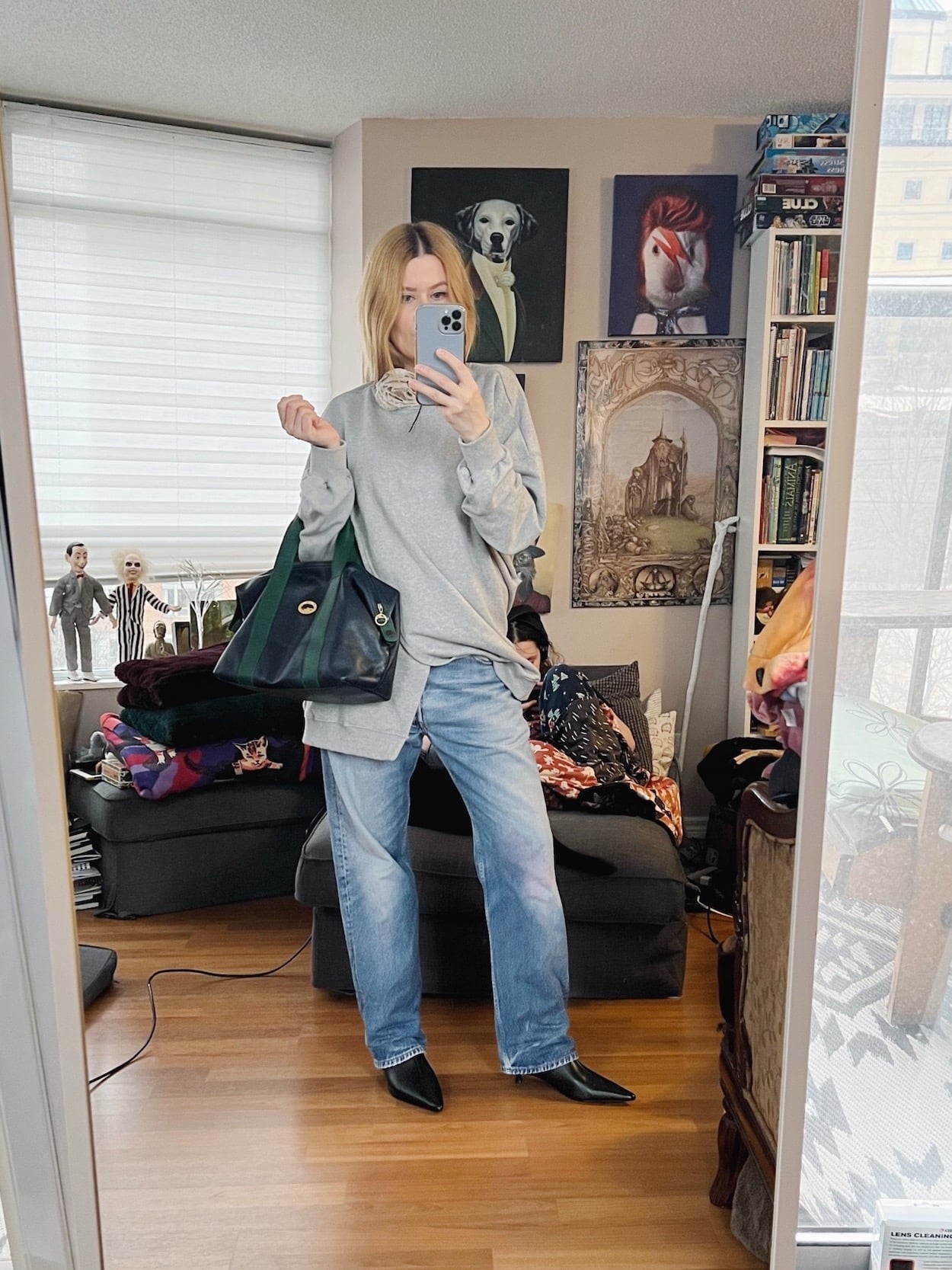 Outfit 1 – Vintage Denim Shirt | Vintage Levi's | Vintage Coat | Sneakers | Vintage Bag | Brooch
Outfit 2 – Jacket (similar) | T-shirt | Vintage Levi's | Boots | Vintage Bag
Outfit 3 – Denim Shirt | Trousers | Sneakers | Vintage Bag | Ring
Outfit 4 – Sweatshirt | Vintage Jeans | Boots | Choker | Vintage Bag (similar)

We went to an antique market that we have never been to this morning and there were some good pieces there, but the prices they were asking for some items were outrageous.
Which is fine for people who will never or won't want to try and source those items themselves, and are willing to pay a higher price point because of this.
But I know I can find most of the items I wanted for less with a little searching, so I passed on a few good things that were just more than I was willing to pay.
My youngest did get a silver car ring though. There was lots of vintage jewellery, and she is always drawn to the cat pieces.
My oldest bought some vintage stickers, and a little doll wearing a duck raincoat and hat. She loves ducks.
So while we were only there for about an hour, it was nice to see a new market.
That being said, I really want to thrift at a thrift store, and not on a weekend which is what we usually do since my husband has the car for work all week.
Weekends are always extremely busy, and I want a quiet and calm time to be able to peruse slowly.
There is one Value Village that is a few kilometres away, which would be about a 45-50 minute walk. We might do that this week if the weather permits.
It just means that I have to be very conscious of what we are buying so that it won't be hard to carry home.
So no extra large paintings in ornate frames, or stacks of books.
Or maybe do get those and then Uber home.
You might also like:
Weekly Reads and Finds last week
SHOP THE UK LINKS


I am now offering digital styling guides, and personal styling services. If you are looking for some styling help that is inexpensive and easy, check out my digital styling guides. If you want some one-on-one help shopping, building and editing your wardrobe, or packing for a trip, I can also assist. Check out all the styling services that I offer here.
This post contains affiliate links. By using my links to shop I may receive a small commission (at no cost to you). Thanks for supporting what I do