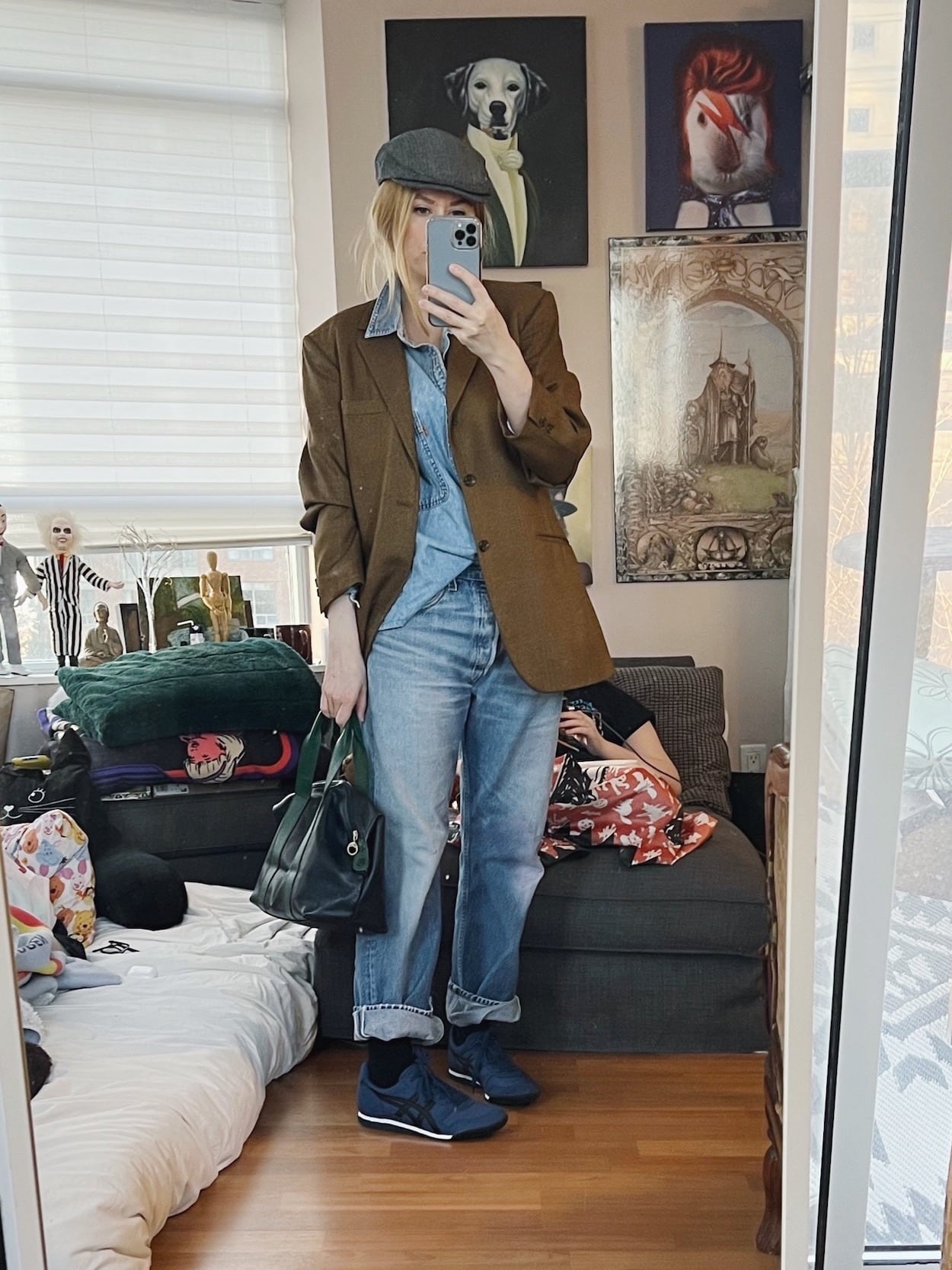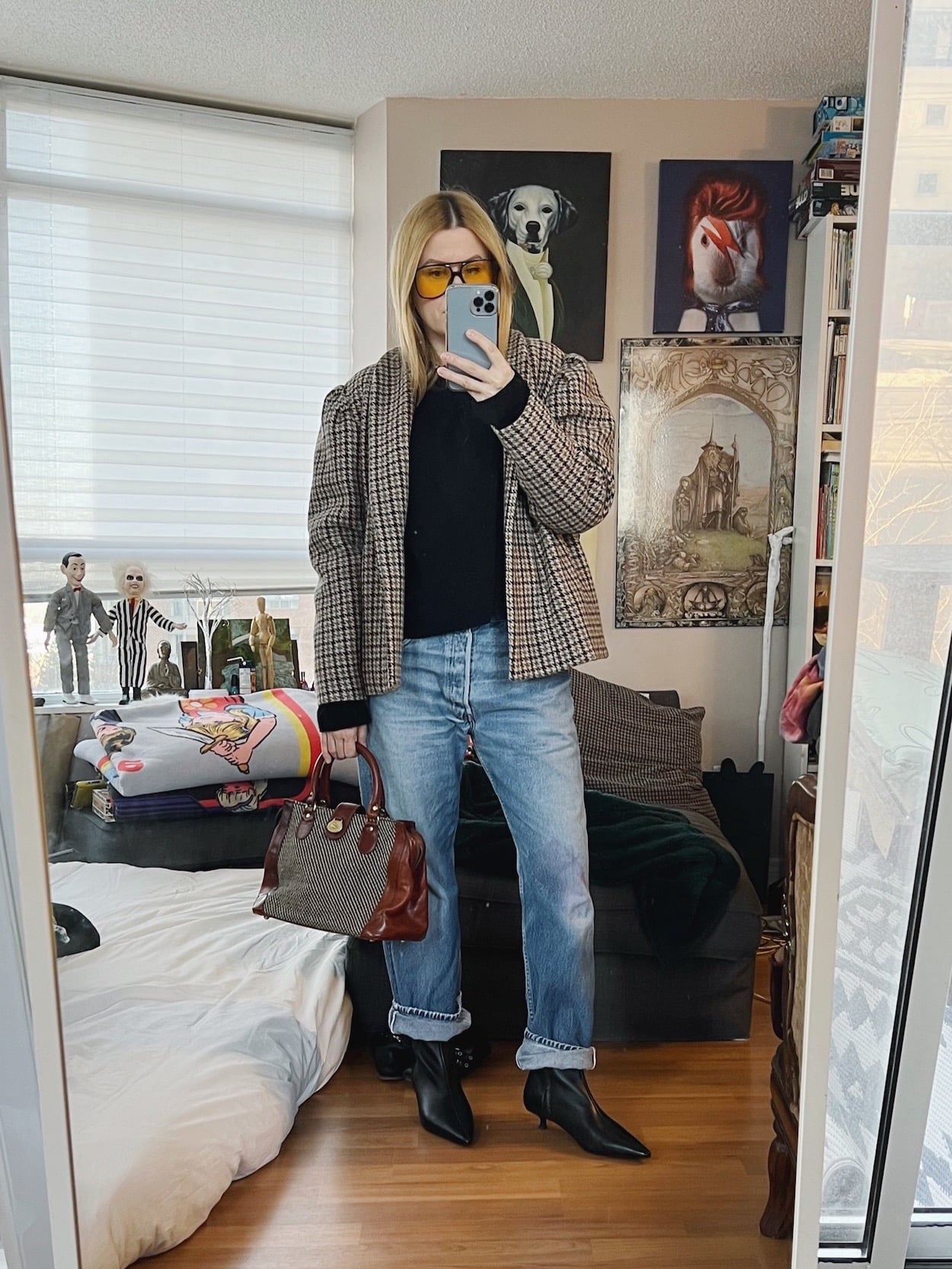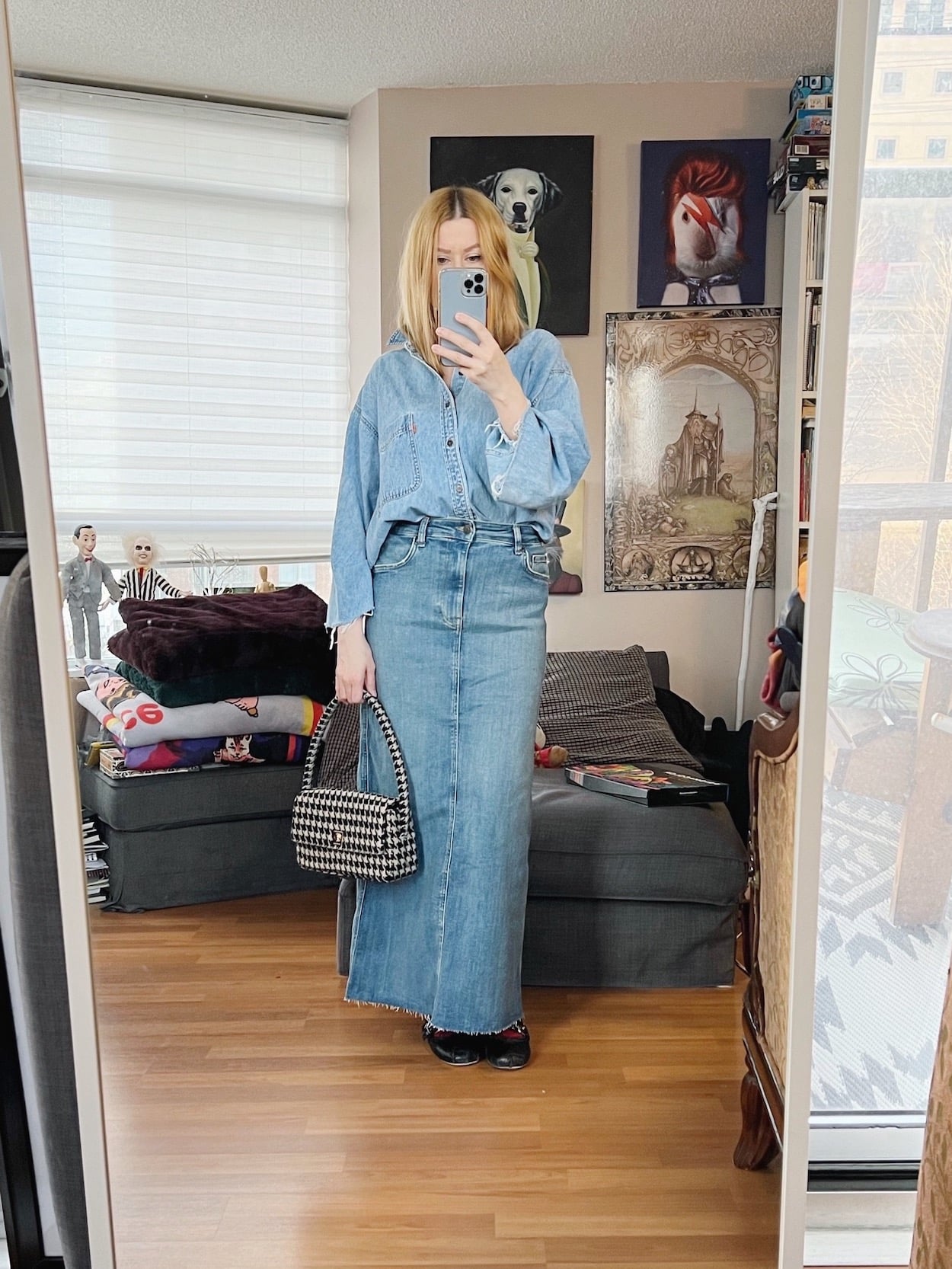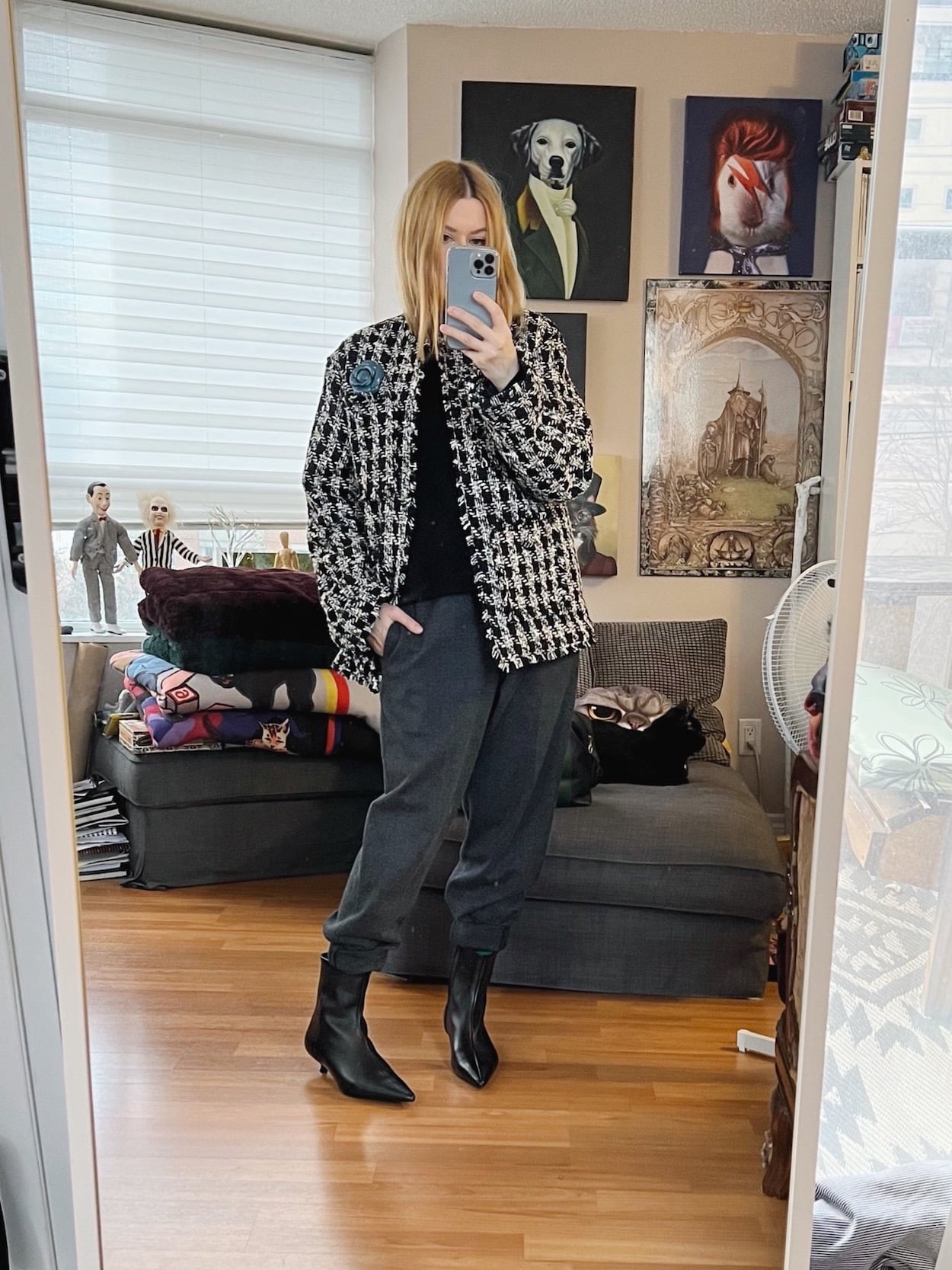 Outfit 1 – Jeans | Denim Shirt | Vintage Blazer | Hat | Sneakers | Vintage bag
Outfit 2 – Sweater | Jacket | Vintage Levi's | Shoes | Vintage Bag
Outfit 3 – Sweater | Jacket (similar) | Vintage Levi's | Boots | Vintage Bag | Sunglasses
Outfit 4 – Denim Shirt | Denim Maxi | Shoes | Bag
Outfit 5 – Sweater | Trousers | Jacket | Boots | Brooch

It is a long weekend, Family Day, which is the holiday that they added to break up the length of time between Christmas and Easter.
It is also one of those holidays that while you are supposed to go out and spend the day with your family, you usually end up staying home because any place is jammed packed with people.
We made the mistake of going to the Aquarium on Family Day several years ago and it was so busy that it was overwhelming, and we haven't been back since.
We should probably go back soon.
Zara has put out a lot of great new pieces this spring and I gathered some of my favourites and made a Zara Spring Capsule Wardrobe Digital Style Guide with them.
I did something different this time which took a lot longer, but I made a US, UK, and Canadian Edition.
Each one has the same items, but I switched the links to each country to make it easier because if it doesn't redirect it can be a pain in the ass to try and find it on the site.
Zara is a hard site to navigate both online and in-store, so I wanted to try and make it a little easier.
So if you are interested in one then make sure to get the correct country. I included the country edition in the title.
I just ordered the oversized black shirt with the large collar that I included in the guide and I am really excited to get it.
Currently, I have the kitten barricaded in the living room with me because he is like a naughty toddler and needs constant supervision.
He gets into everything and tries to chew/eat anything he comes across, and I am scared he is going to end up electrocuted.
Luckily he follows me everywhere so he doesn't have issues being barricaded in an area with me. Good thing he is so damn cute because he is definitely a handful.
Fingers crossed he grows out of this chewing thing.
You might also like:
What I Wore Last Week
SHOP THE UK LINKS


I am now offering digital styling guides, and personal styling services. If you are looking for some styling help that is inexpensive and easy, check out my digital styling guides. If you want some one-on-one help shopping, building and editing your wardrobe, or packing for a trip, I can also assist. Check out all the styling services that I offer here.
This post contains affiliate links. By using my links to shop I may receive a small commission (at no cost to you). Thanks for supporting what I do