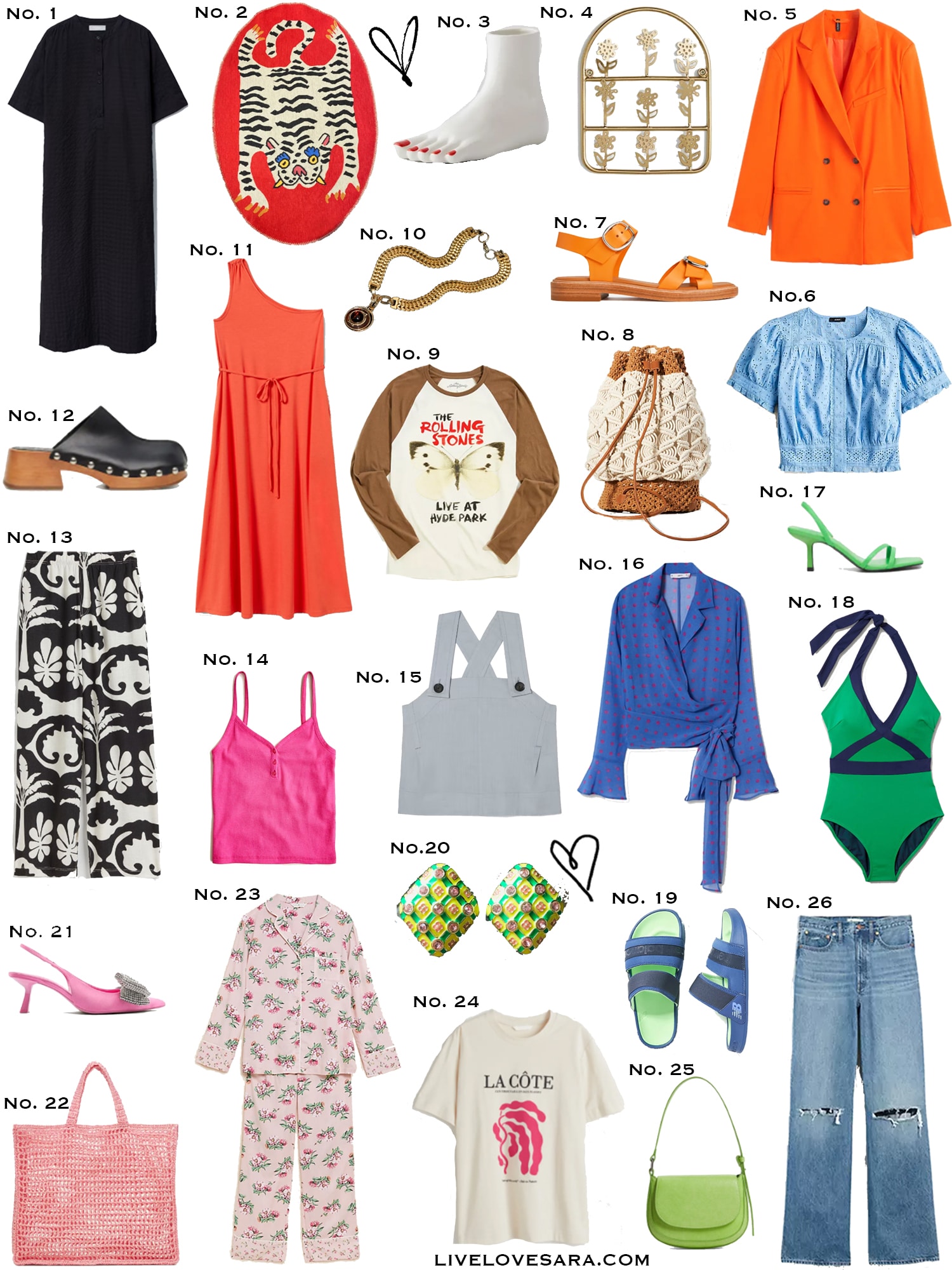 One | Two | Three | Four | Five | Six | Seven | Eight | Nine | Ten | Eleven | Twelve | Thirteen | Fourteen | Fifteen | Sixteen | Seventeen | Eighteen | Nineteen | Twenty | Twenty-one | Twenty-two | Twenty-three | Twenty-four | Twenty-five | Twenty-six
I have just hit the record for the most consistent I have ever been with exercising in my entire life. Which is kind of embarrassingly sad in one part, but also something that I feel proud of myself for sticking with.
The last two + years did a number on me, so I hope this consistency helps both my physical and mental health.
When I am putting together these posts I sometimes have a hard time sharing some of the pieces I find on eBay or Etsy if they are the only ones available because I want them for myself.
I selfishly want to keep them my own little secret, but then I acknowledge the fact that I can't buy everything I want, and it's nicer for me to share.
This is a personality flaw that I am trying to overcome 😉
Weekly Reads and Some Videos:
I put together a Budget Summer Capsule Wardrobe yesterday in case you missed it.
There are a lot of things out there right now that are reasonably priced and not all in neutrals. Summer is a good time to try out some bold colours.
If you like art you might like Artle which is like Wordle for art lovers. It's from The National Gallery of Art. You need to really know your art though.
The Nightmare Artist (video). Zdzisław Beksiński is my teenager's favourite artist.
The Hitchcock house from 'The Birds' is for sale in California
Inside Laredo, the Secret, Members-Only Wild West Town in England
The Great Stink. Sounds like a super fun experience.
How the Internet Gets People to Plagiarize Each Other
The Best Belts to Shop This Fall, and 7 Foolproof Ways to Style Them. I like belts, I just don't have many. I need to up my belting game.
Even Movies use the 60-30-10 Percent Colour Rule. (I talked about this rule in my post about how to use a colour wheel to build a colourful capsule wardrobe). It's interesting to see it applied to film, but it makes total sense.
Stay safe.
You might also like:
Weekly Reads and Finds last week
SHOP THE UK LINKS


This post contains affiliate links. By using my links to shop I may receive a small commission (at no cost to you). Thanks for supporting what I do