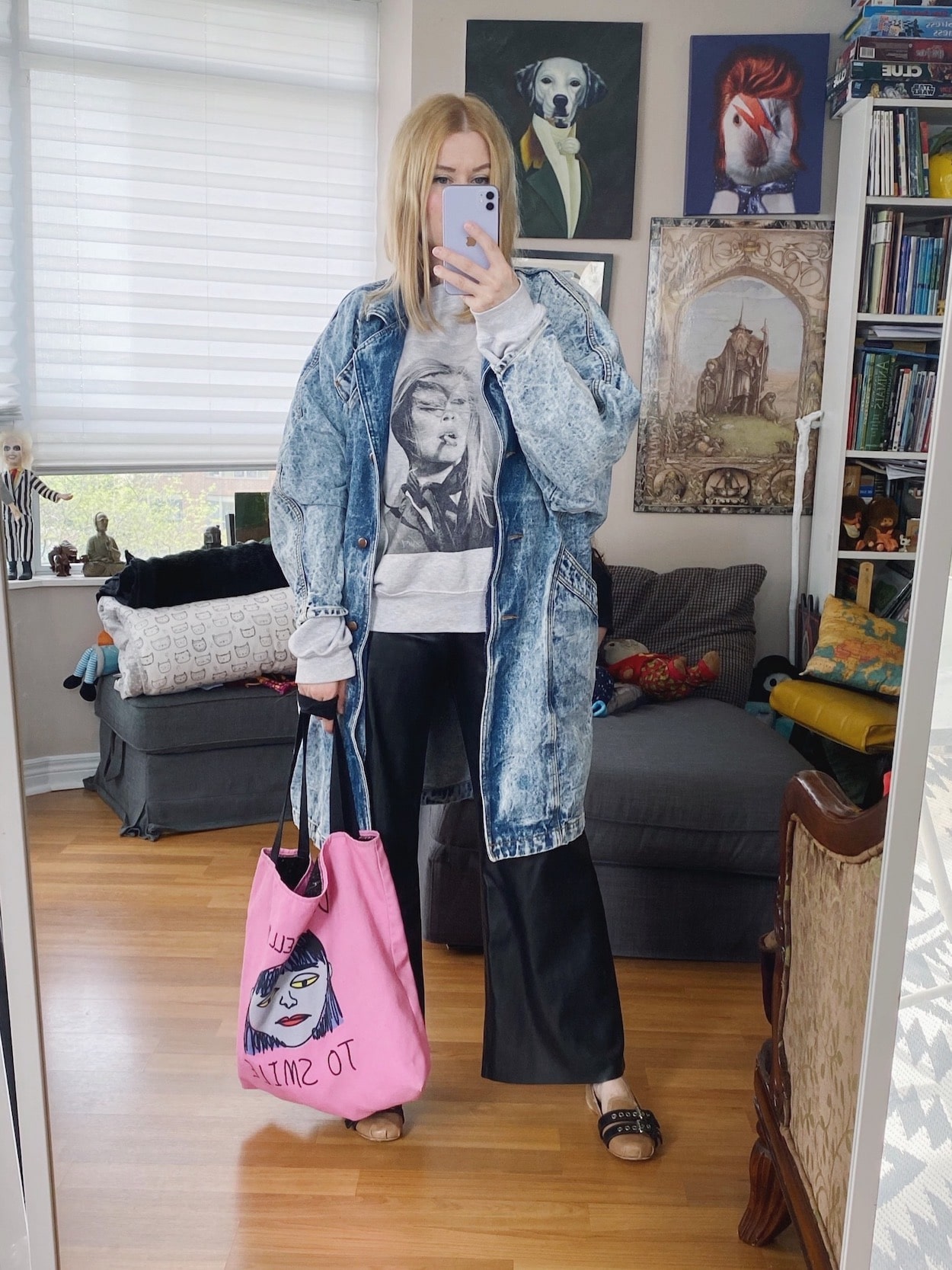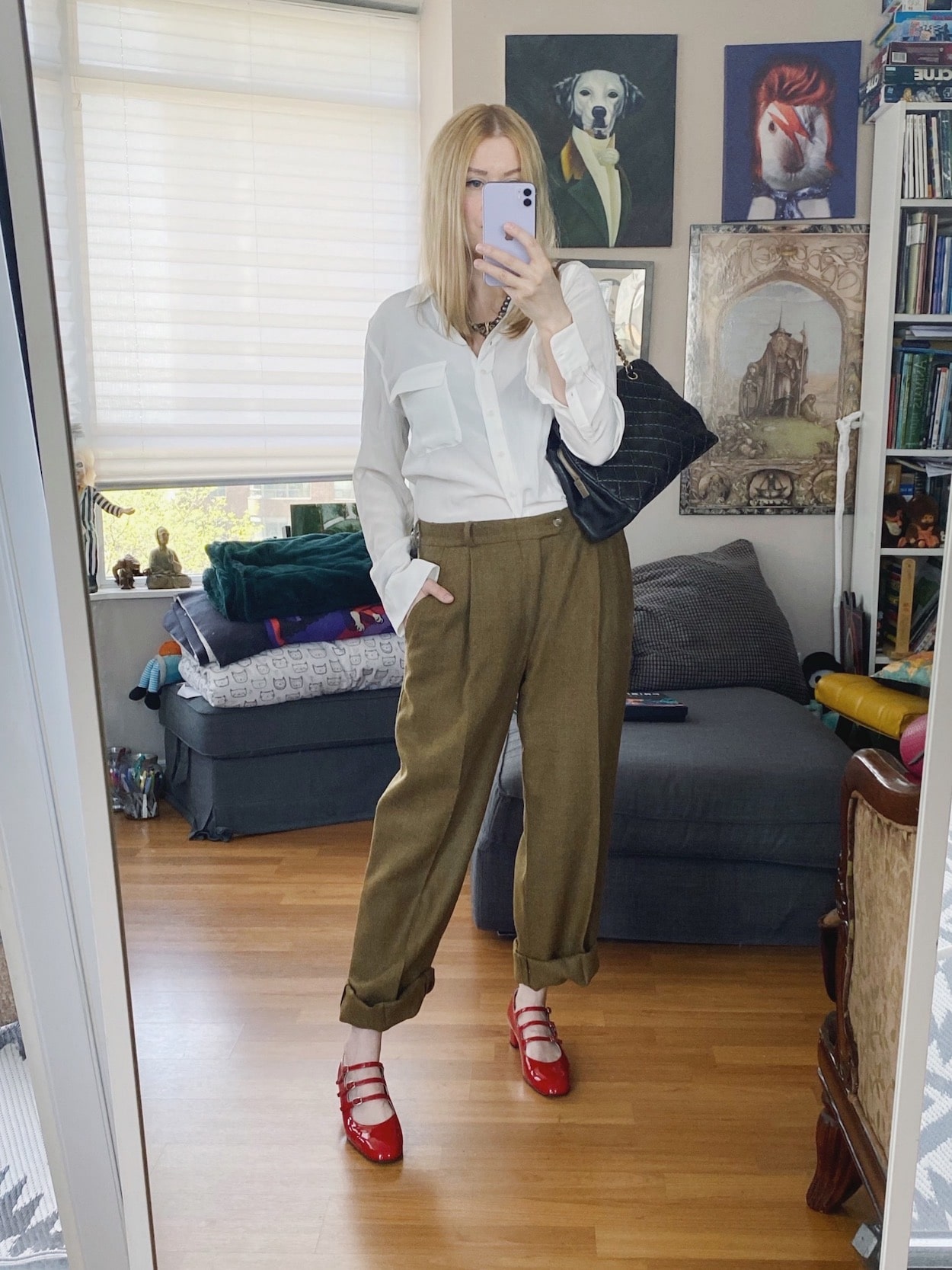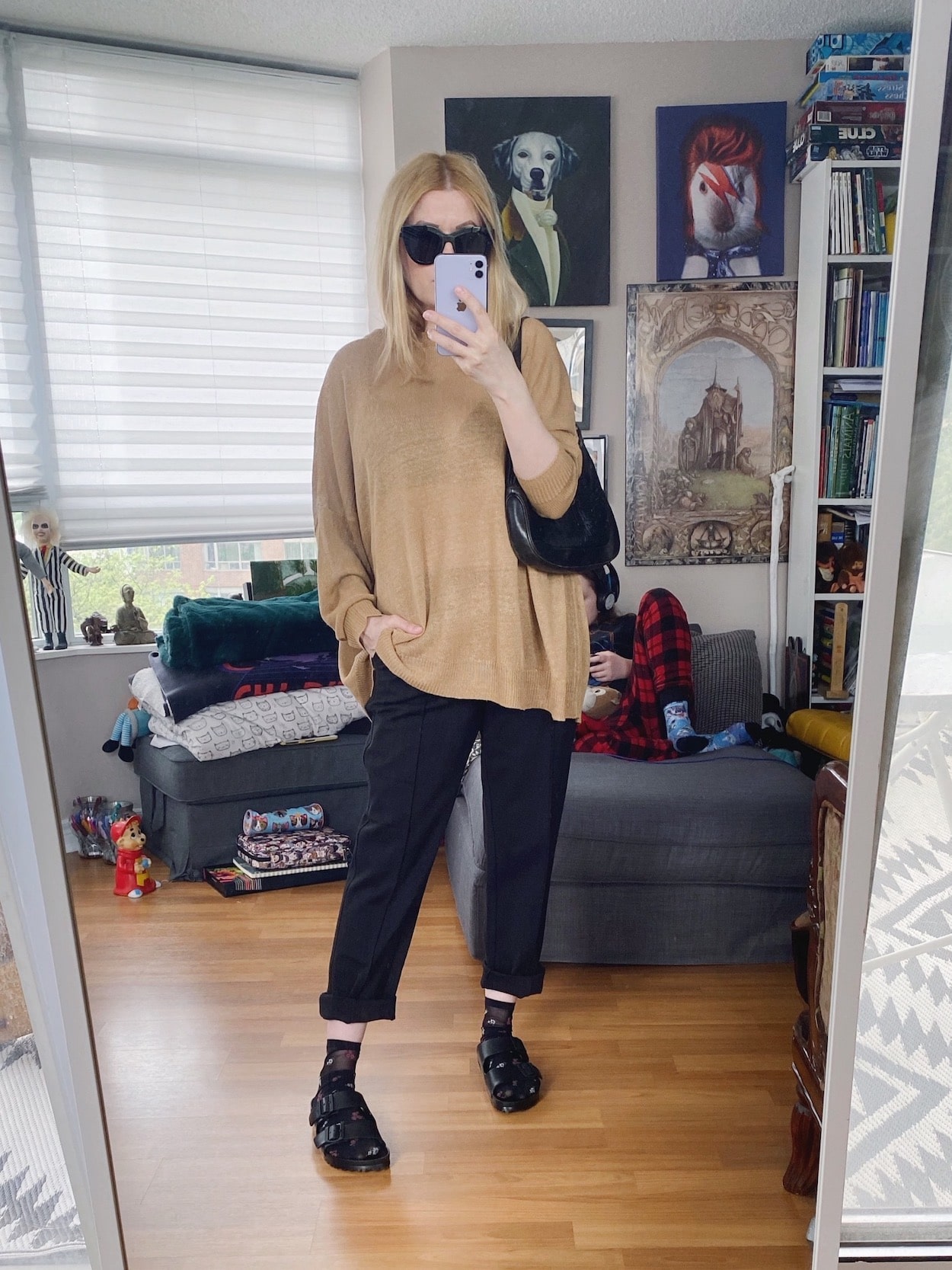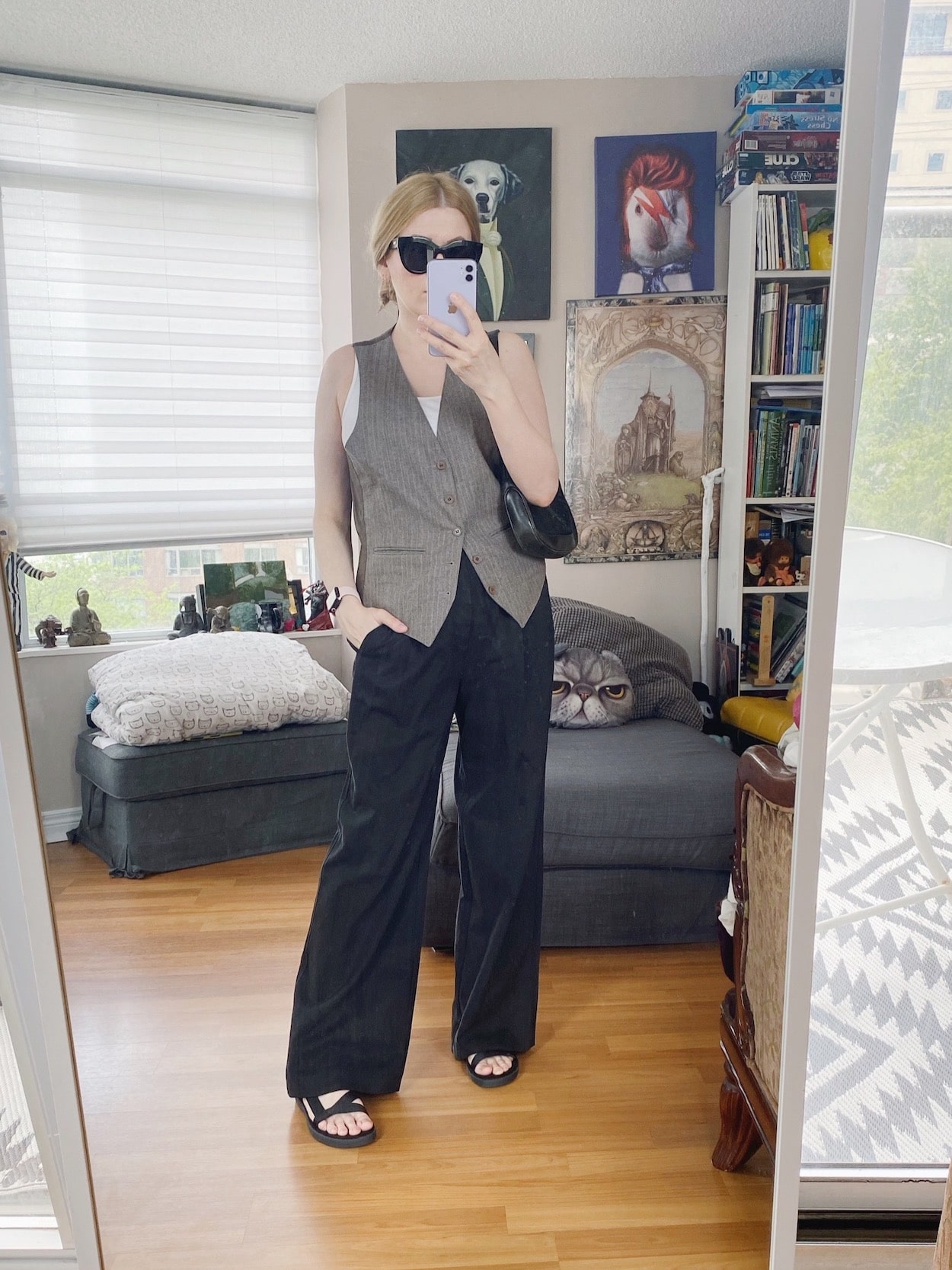 Outfit 1 – Sweatshirt | Leather Trousers (similar) | Flats | Vintage Denim Jacket (similar) | Tote
Outfit 2 – Silk shirt | Vintage Trousers | Mary Janes | Necklace | Bag
Outfit 3 – Linen Sweater | Trousers | Sandals | Sunglasses | Vintage Gucci Bag
Outfit 4 – Vest | Tank Top | Trousers | Sandals | Sunglasses | Vintage Gucci Bag

I am ridiculously tired right now. Last night I slept in that way where you feel like you are hovering on sleeping not actually sleeping, so you wake up without feeling like you got a minute of sleep.
And we got up early today because the Vintage Toy Convention was on.
There were some good deals to be had in the Monster High department.
If you ever get a chance to go to My 2 Uncles in Hamilton, do. They had a booth at the convention where the girls got all their Monster High dolls, and they are such a nice couple.
After that we hit the thrift stores.
Merle really wanted to find pieces for her capsule wardrobe, but she also hates shopping, so she did well in the first store.
The second she started to lose steam.
By the third she was done.
And that is mixed in with snack breaks to sustain her longer.
I was able to find her some stuff myself when she lost interest, which is good because she really needed pants.
She's been in the leggings, jogging pants vibe for years now, and I was able to find her a couple of pairs of trousers that will be comfortable in the summer.
One is black, looser fit, ankle length, with an elastic waist and pockets. The second is denim colour but not jeans.
She loves the look of jeans but hate the way they feel on, so I found a pair of Lyocell/linen blend wide leg pants with an elastic waist. That kind of look like jeans without being jeans, and are cool enough for summer.
I found a small collection of things for myself as well that I will maybe story about on Instagram tomorrow. I am running a wash tonight to get them clean.
Luckily my teen is like me and can shop till she drops.
She had a pretty good haul as well. She just wanders off and returns to put things in the cart.
All in all a successful day, but now we are all tired.
I have to go find a new book for Merle and I to read at bedtime because we just finished our latest one last night.
I should write a post about the books we have read and enjoyed if others are stumped for age-appropriate (or not-so-appropriate) books to read at bedtime.
I sometimes feel like we have read every book in existence.
Stay safe.
You might also like:
What I Wore last week
SHOP THE UK LINKS


This post contains affiliate links. By using my links to shop I may receive a small commission (at no cost to you). Thanks for supporting what I do