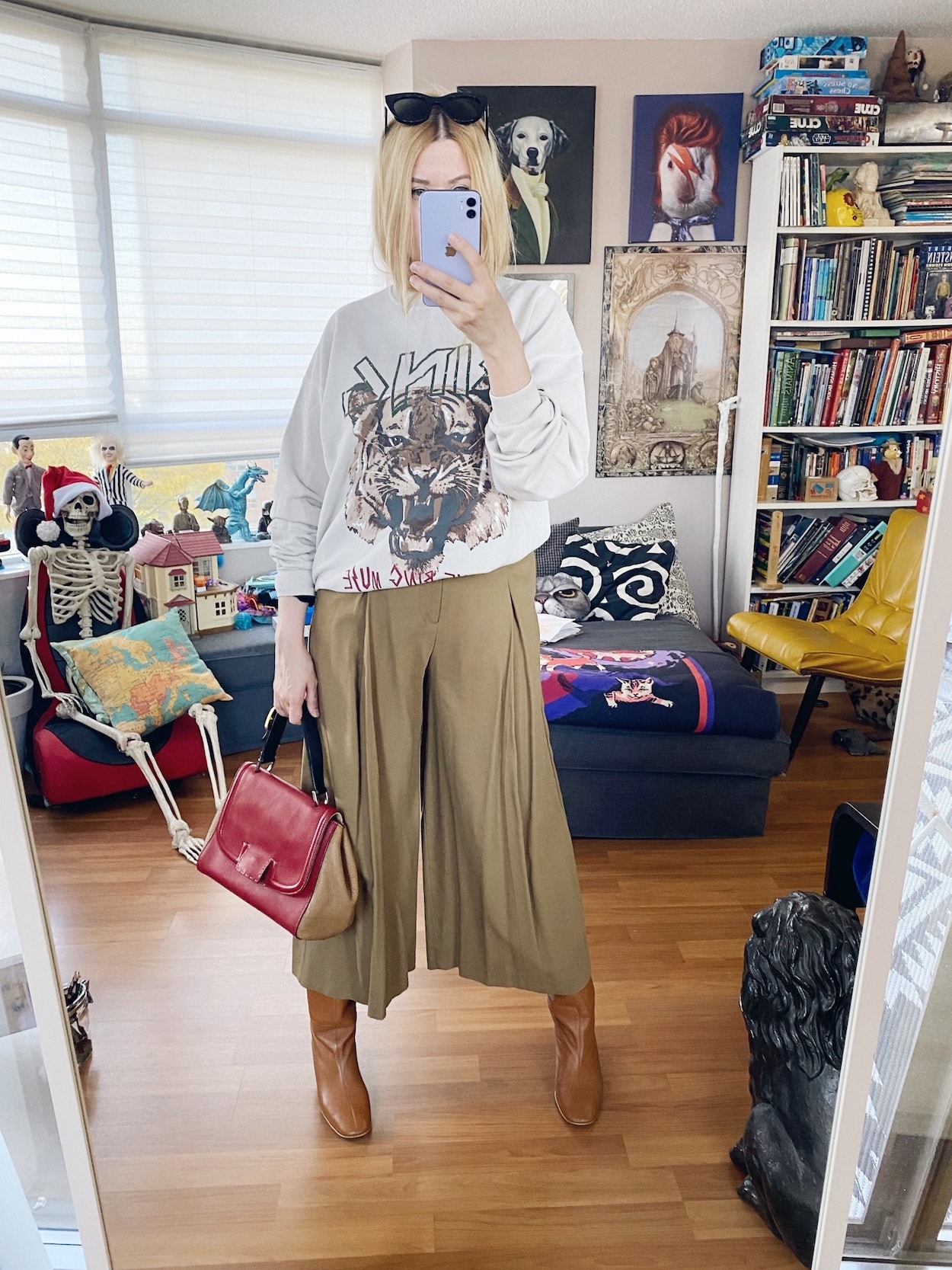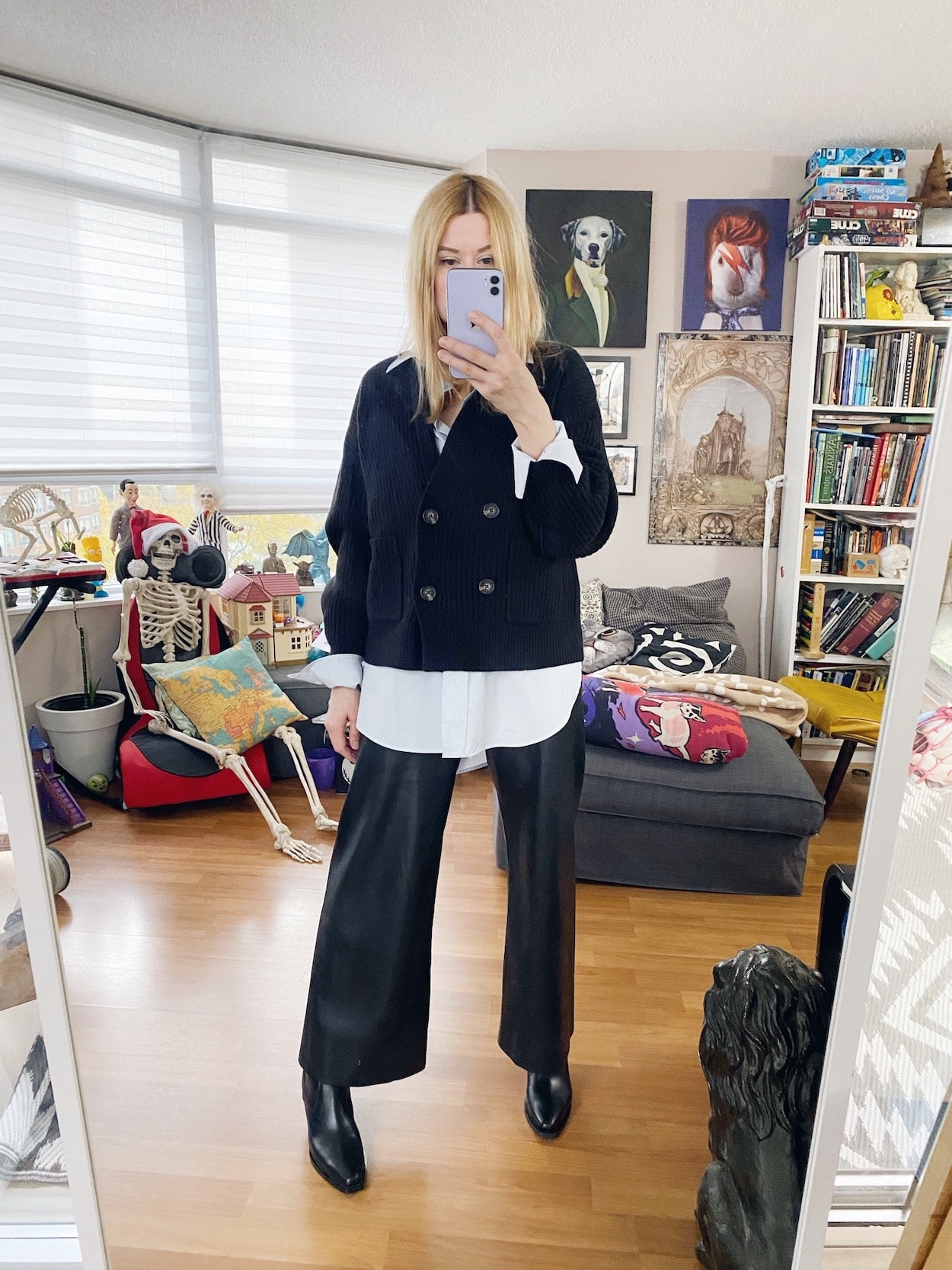 Outfit 1 – Sweatshirt | Trousers (old) | Boots (similar) | Sunglasses | Bag
Outfit 2 – Button-Up | Cardigan | Leather Trousers | Boots
Outfit 3 – Sweater | Vintage Trousers | Loafers | Sunglasses | Crossbody
Outfit 4 – Cardigan | Flare Jeans | Boots (similar)| Coat* | Handbag

In last week's post, I had a pretty exciting horror movie experience to report, this week is much more boring. I had a pretty decent headache today which was probably due to the rain.
I tend to get headaches during stormy weather. Apparently, something to do with barometric pressure or something. Which totally sucks because I love the rain.
It made me nauseous, so I slept on the couch. My room was too hot and it was making it worse, and nausea and heat do not go well together. In the living room, the balcony door points in a very open direction so we get a really good breeze coming in.
Not so much in the bedroom.
The time change through me this week and I found I was running out of daylight to get any decent daily outfit photos, so I only have four this week.
This is one of those instances where I need to get my shit together.
I'm on the hunt for those hanging curtain style fairly lights. I don't want the long ones, I am looking for the ones that hang about halfway down your window.
I can't seem to find any, and I wonder if I am using the correct search terms because I have no idea what they are called.
We did put up the Christmas tree last night, and I discovered that I have no idea where I put some key Christmas decorations or Merle's stocking.
I'll blame the stocking in her though because I distinctly remember asking her last year to empty it of her Christmas treats and bring it to me so I could pack it up with the rest of them.
She obviously didn't do that.
Come to think of it I can't find the cat's stocking either. But I did find some catnip mice in the storage room that were supposed to be given to him last Christmas.
He has currently destroyed 3/8 of them in the last 24 hours.
It is a fake fur mouse massacre.
Stay safe.
*I went up two sizes in the camel coat because I wanted an oversized "Borrowed my husband's coat" sort of look.
If you like ancient Rome, I watched a documentary on Youtube that was fantastic. Dame Mary Beard is so knowledgeable and does an incredible job of bringing you straight back to Ancient Rome. I actually recommend any docuseries that she does, I have never been disappointed or bored when she is speaking.
You might also like:
What I Wore last week
SHOP THE UK LINKS


This post contains affiliate links. By using my links to shop I may receive a small commission (at no cost to you). Thanks for supporting what I do