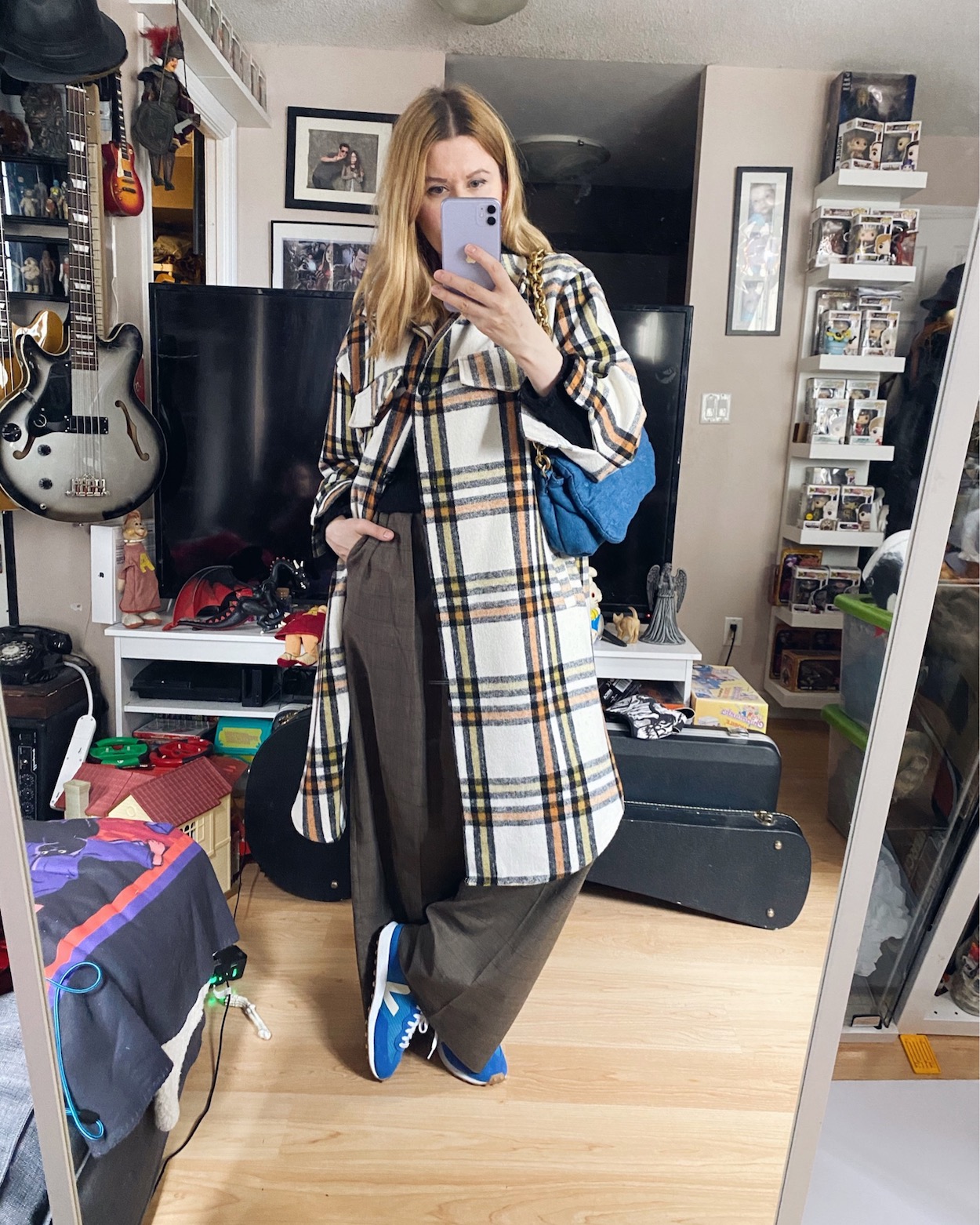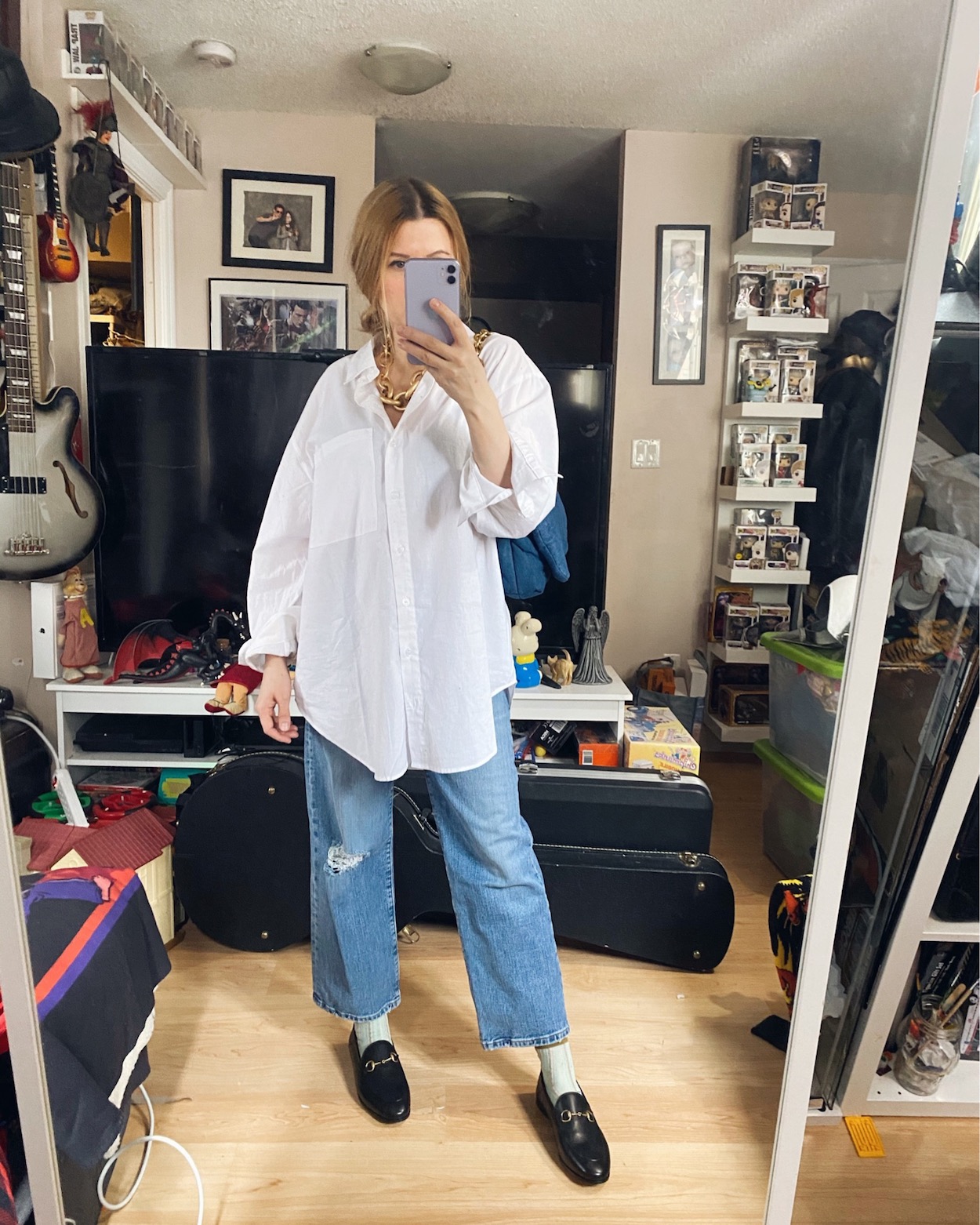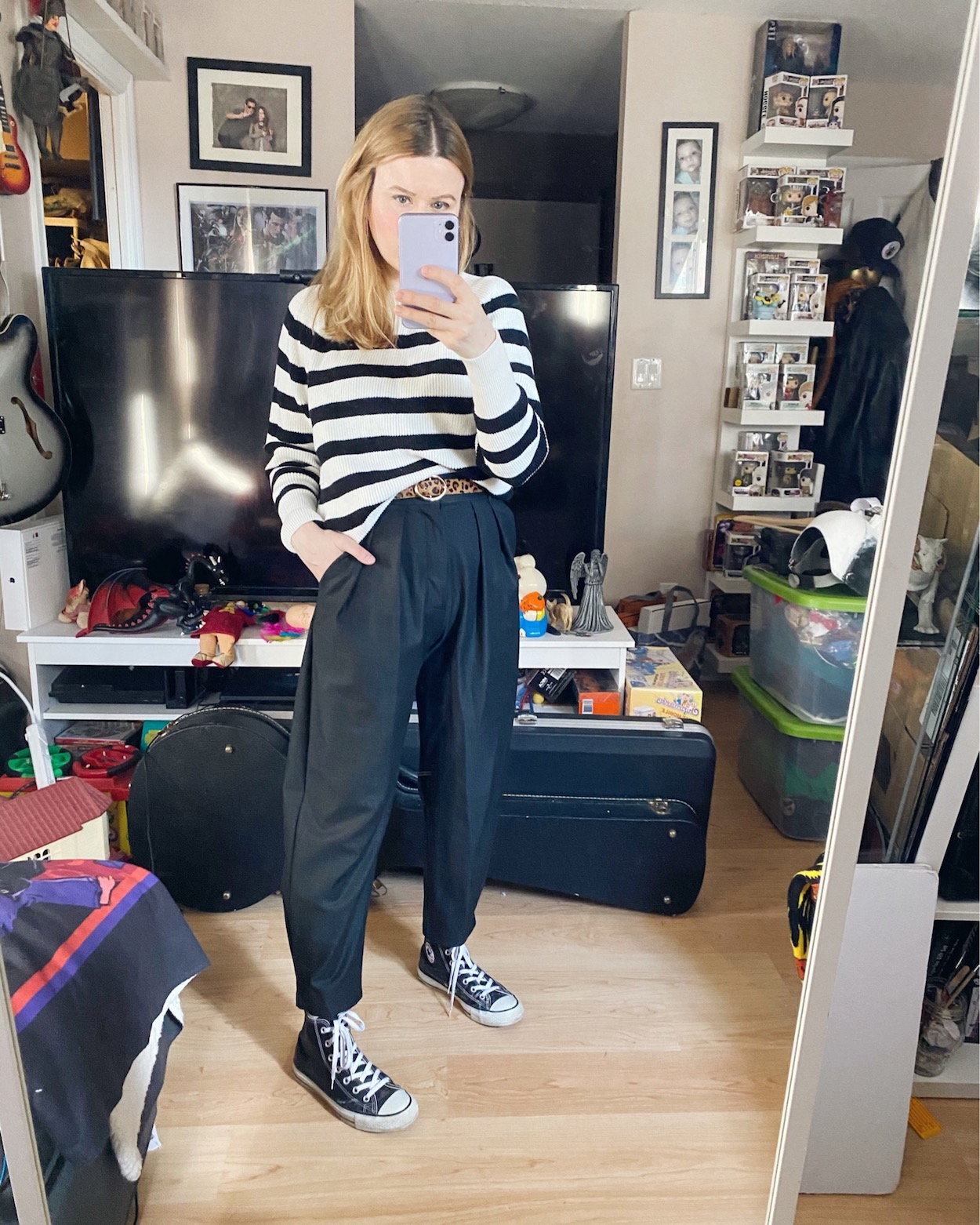 Outfit 1 – Button Down | Jeans | Coat | Flats (gifted by Everlane)| Bag |
Outfit 2 – Sweater | Trousers | Shacket (similar) | Vejas | Bag |
Outfit 3 – Blouse | Jeans | Necklace (Zara Sold out) | Loafers | Bag |
Outfit 4 – Striped Sweater | High Waist Trousers (Zara old) | Belt | Converse

I am sitting here waiting to see if we can do the key handoff tonight, but I am not feeling optimistic since it is almost 8 pm. She may still come through because she said this evening.
I just want to get it over with because I hate waiting for people.
I'm very jealous of all of you who live in areas that the flowers are starting to pop up.
While the weather is getting warmer here, everything is still bare and not green. I also know not to be tricked by warmer temperatures at this time of year because a snowstorm is probably right around the corner.
An early April snowstorm never fails.
The green flats from Zara that I have been waiting for are finally in stock. I tried the blue ones ahead of time, and I had to return them because they were too big.
I would suggest sizing down at least half a size in this shoe because they are pretty roomy.
I am definitely starting to get moving anxiety.
It's really easy to forget how much there actually is involved in the moving process, even when it is only a few floors down.
I think it might partially be because the pandemic is making things more difficult…like it is for everything.
It's also really expensive which isn't very fun. Time to clean out my closet and start selling more shit on Poshmark.
I know that I have a bunch of stuff that isn't getting worn, that I'm tired of, or just plain isn't working for me anymore that I can get rid of.
It seems that a little bit of spring cleaning is in the air here.
Stay safe.
You might also like:
What I Wore Last Week
SHOP THE UK LINKS


This post contains affiliate links. By using my links to shop I may receive a small commission (at no cost to you). Thanks for supporting what I do