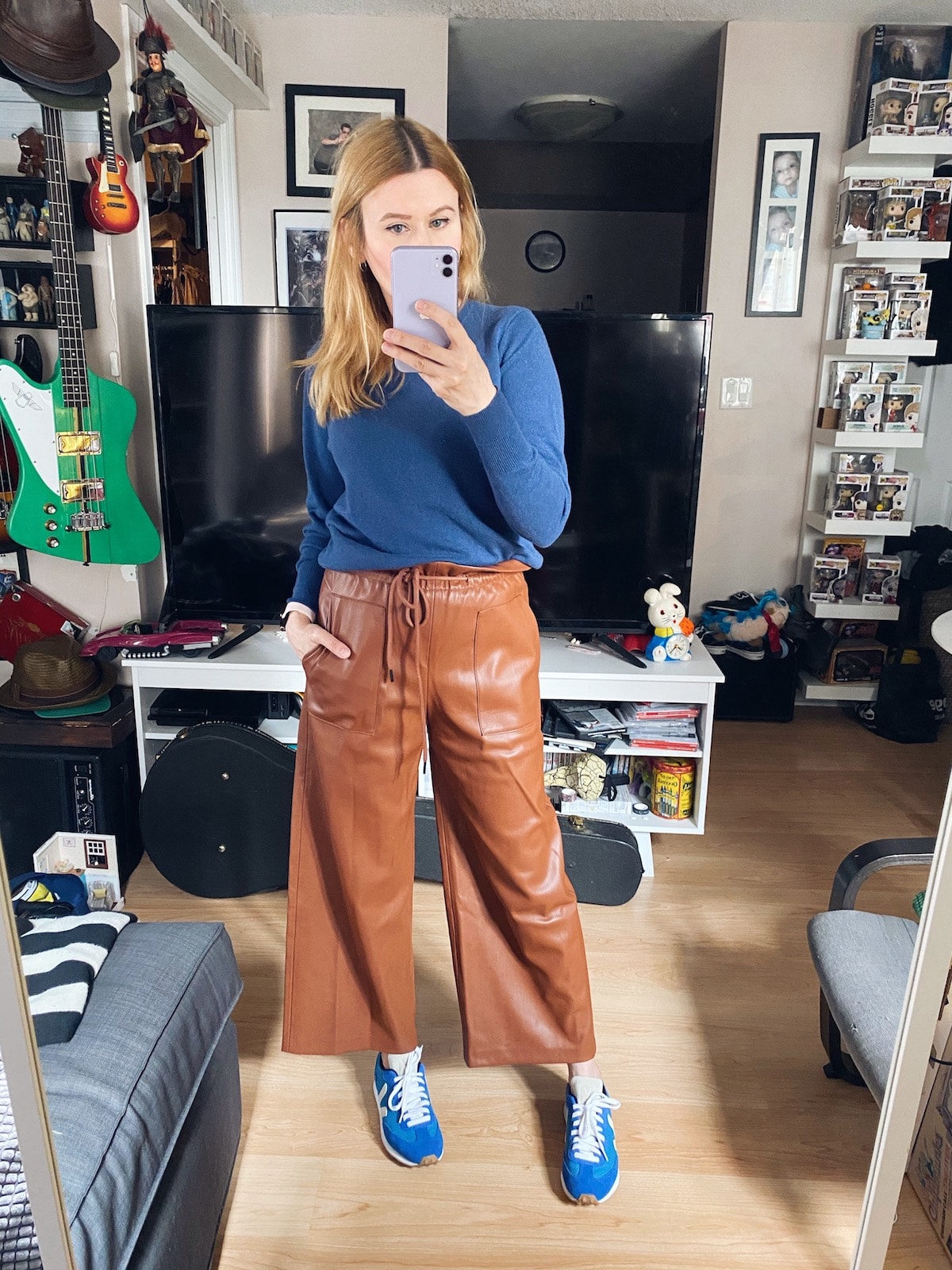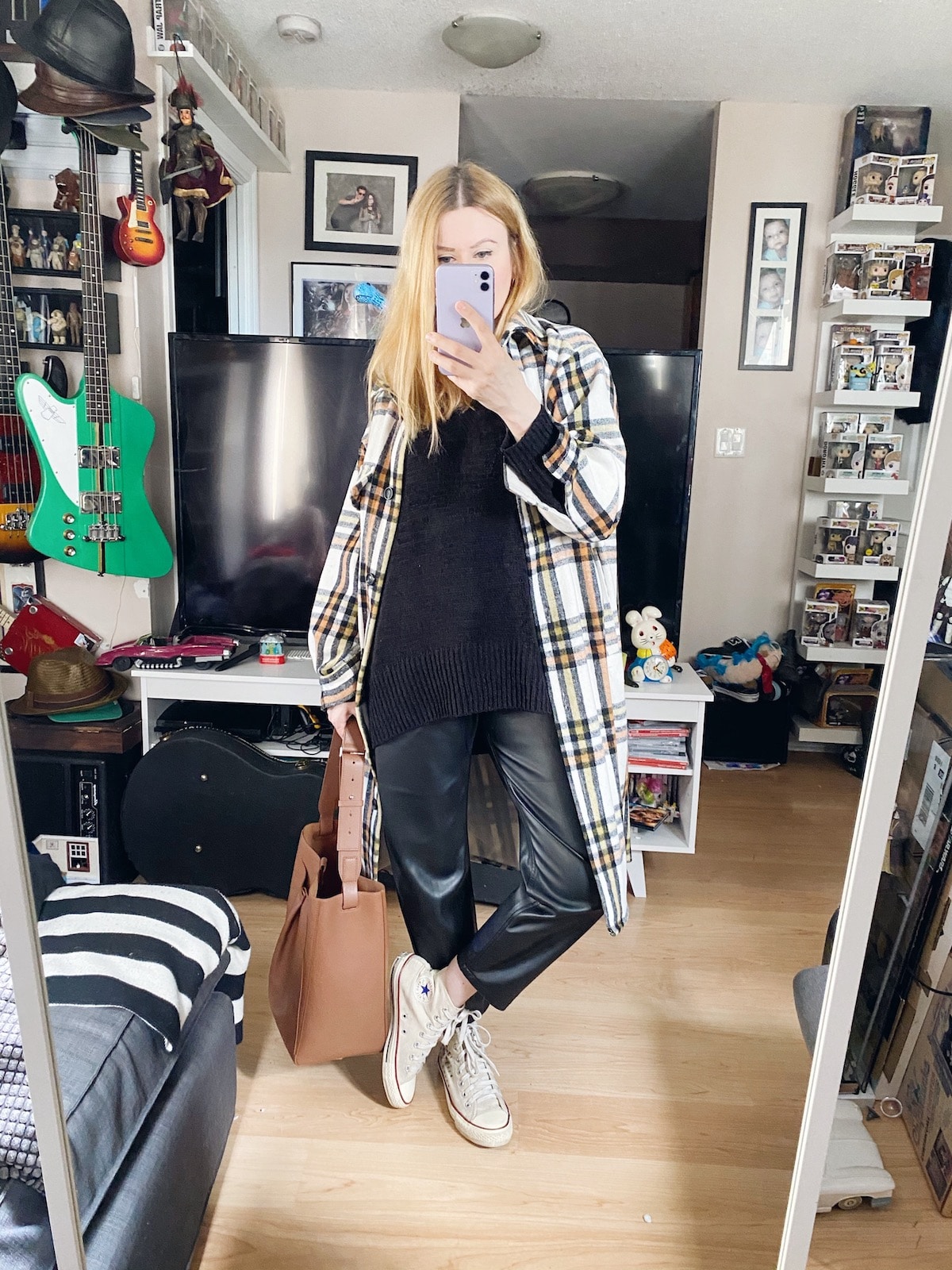 Outfit 1 – Oversized Sweater old Zara (similar) | Levi's 501s | Miu Miu Flats (secondhand)| Crossbody |
Outfit 2 – Cashmere Sweater | Faux Leather Trousers old Zara (similar) | Apple Watch | Veja Rio Branco |
Outfit 3 – Turtleneck c/o Everlane | Faux Leather Trousers | Zara Bag |Sneakers | Watch
Outfit 4 – Black Sweater | Plaid Shacket (similar)| Faux Leather Trousers | Converse | Tote c/o Everlane |
SHOP THE POST


I am pretty stoked for the Emmy's tonight even though I don't even like awards shows. I just want to see if Schitt's Creek wins it all.
I love that show, and I get a weird sense of pride that a small Canadian show (that was literally filmed a short distance from me) has become such a huge worldwide sensation.
Moira Rose is probably one of my favourite characters ever.
Something else that I love is the Humans of New York Instagram page.
The stories on there always grab your heart, but there was one woman last year who had the most fantastic life story.
Her detailed story is going to be shown through 32 posts over the next week with a Go Fund Me set up to raise money for her because her health is failing and her medical bills are very expensive.
You should read her story this week.
I'm sure you will be blown away.
Now on to more frivolous things. This is my favourite clothes shopping season.
I always find that I buy way less in the summer because I truly don't like it, but once there is a small hint of fall in the air I am all over it.
I love sweaters.
I love heavier fabrics.
I love faux leather trousers.
I found the above black ones last week at Zara (online). They are a high waisted slouchy fit, but I sized down because they have an elastic waist.
I'm glad I did because I think they would have been too big otherwise. They are way more comfortable than leather leggings, and so versatile.
I wore them twice last week, and I probably would have worn them more if I had received them earlier in the week.
Now I am on the hunt for some oversized sweaters in various necklines.
Have a great week.
Stay safe.
You may also like:
What I Wore Last Week
This post contains affiliate links. By using my links to shop I may receive a small commission (at no cost to you). Thanks for supporting what I do