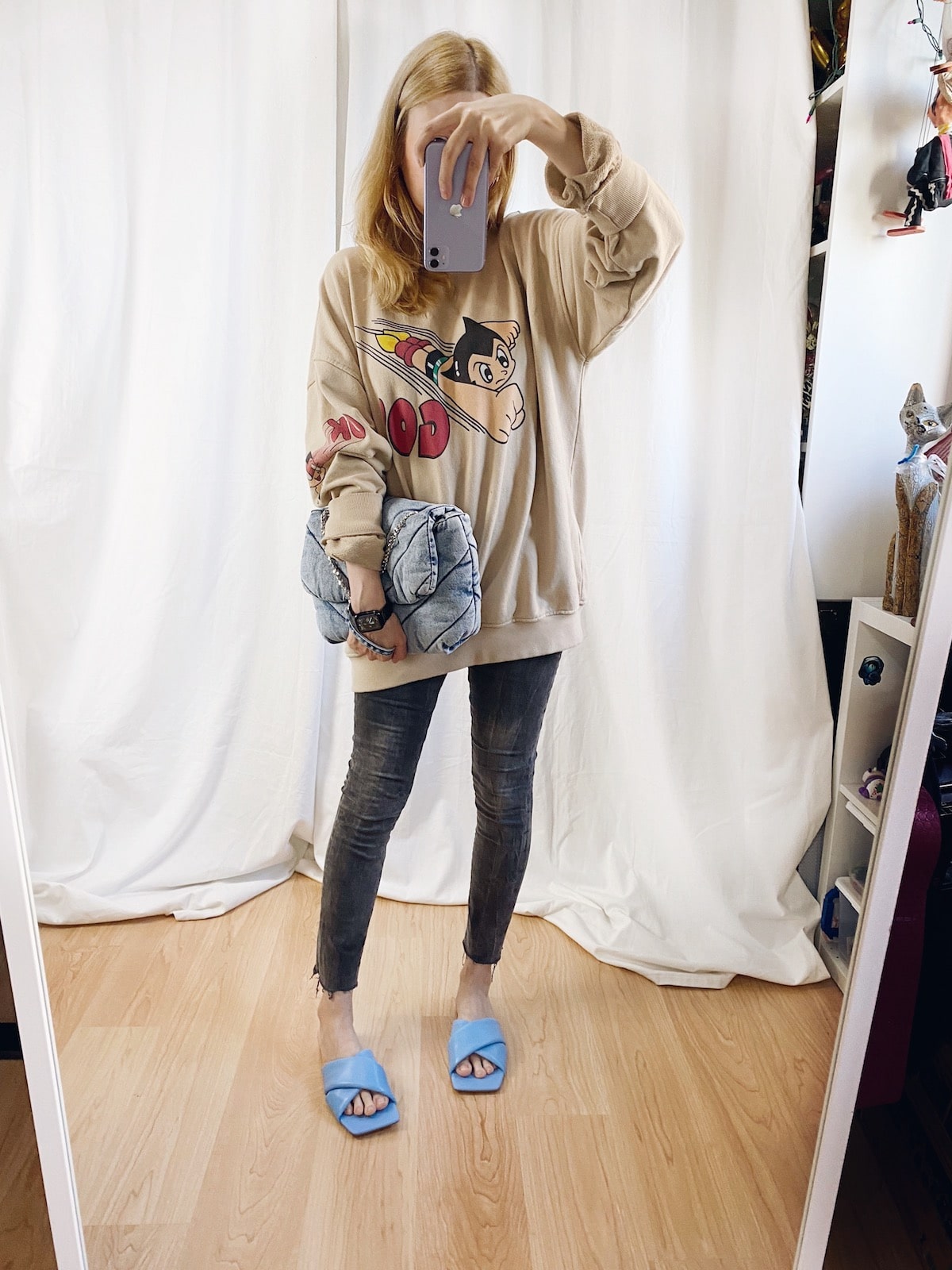 Outfit 1 – Wrap Top (similar) | Jeans | Sandals | Bag |
Outfit 2 – Breton (gifted)| Jeans | Shoes| Bag |
Outfit 3 – Blouse | Jeans | Shoes | Bag |
Outfit 4 – Sweatshirt | Jeans | Sandals | Bag |
SHOP THE POST


And another weekend of the summer gone and I am still not prepared. It is so out of character for me not to have all of our homeschool plans completely figured out and curriculum sitting on the shelf waiting.
I'm a little concerned that I am going to have some issues finding what I need when I figure it out because there are so many new homeschoolers this year that are buying up anything and everything.
Our own local Facebook group has grown exponentially over the last few months, and there are a lot of panicked parent messages on their daily.
I feel for anyone that has been thrown into this without any warnings or preparation. It was hard enough a billion years ago after I spent an entire year reading and researching before making the decision.
I think that I will probably start seriously planning it out this week. I hate going onto some of the homeschool forums and seeing what some of these kids are doing.
It is a good way to make you feel like you are failing everyone :/
But I guess that is the norm in most situations.
I'll just use it for ideas to toss around, or introductions to some curriculum choices that I may not know exist.
There are so many options now that it is hard to weed out the good from bad, or the religious and secular without reading peoples experiences with them.
This is mainly what I use these forums for now.
I will say that one positive thing that came out of the last few months is that it has made Roo realize that no matter how well paying or "important" your job was or how much you paid for your schooling, nothing is guaranteed.
The essential job list was small and she is considering maybe going into a trade.
She has always loved taking things apart, tinkering with them and then putting them back together and thinks that she might like being a mechanic or an electrician.
I say women in trades need to be shown more as an option for girls and should be celebrated.
You may also like:
What I wore last week.
This post contains affiliate links. By using my links to shop I may receive a small commission (at no cost to you). Thanks for supporting what I do