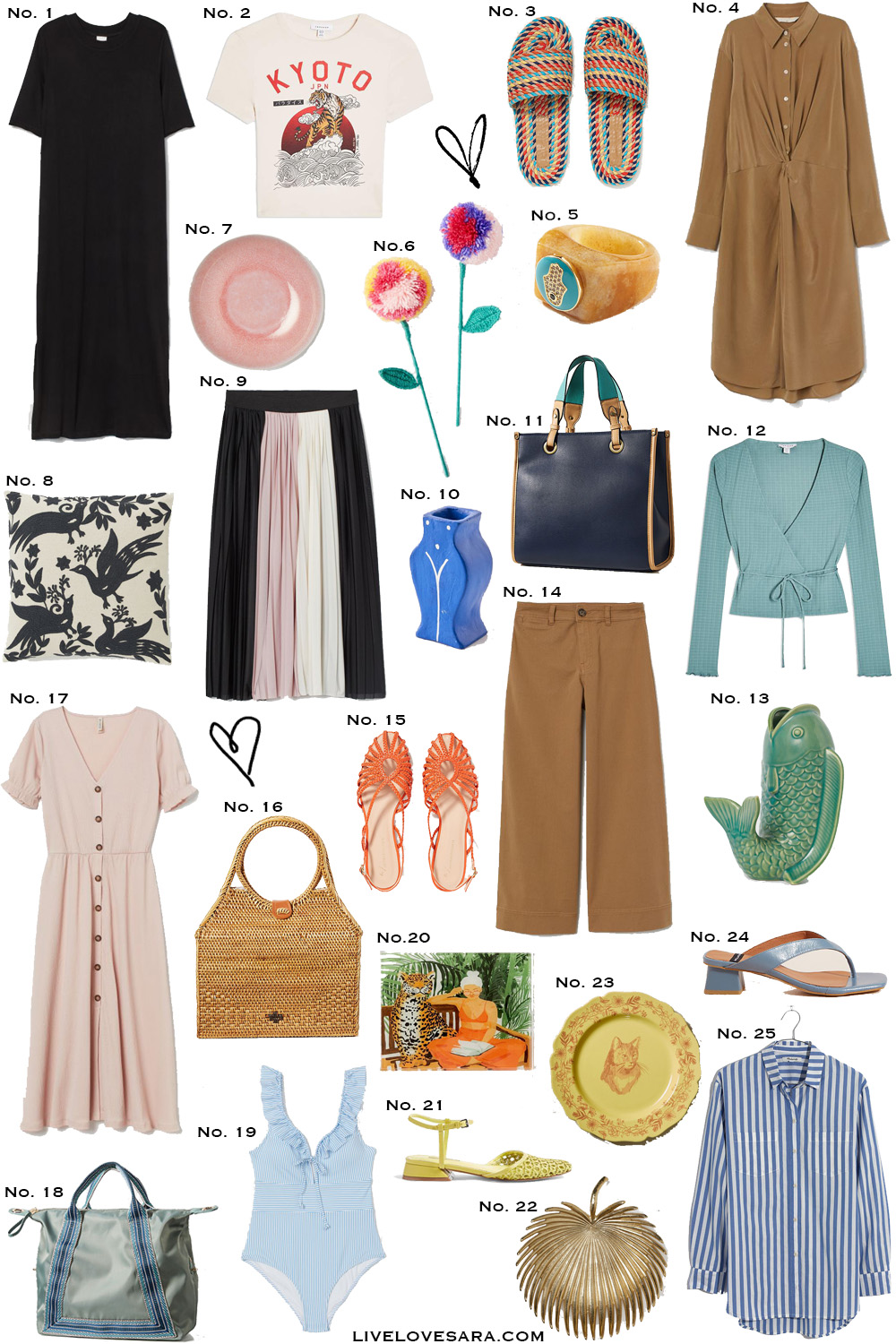 One | Two | Three | Four | Five | Six | Seven | Eight | Nine | Ten | Eleven | Twelve | Thirteen | Fourteen | Fifteen | Sixteen | Seventeen | Eighteen | Nineteen | Twenty | Twenty-one | Twenty-two | Twenty-three | Twenty-four | Twenty-Five |
---
SHOP THE POST


---
Did I mention that instead of buying a brand new mattress right now, we bought this memory foam mattress topper from Ikea a few weeks back?
It takes 3 days to fully expand after you open it up but honestly from the first night there was a huge improvement. I thought it was hard but after sleeping on it I realized that you sink in nicely in all the right places so you don't wake up sore.
It's a nice change to not grunt and groan every time you stand up in the morning.
Everlane is currently running a promotion on their Straight Leg Crop. They come in 9 colours and short/regular/tall lengths. They are on sale for $50 until midnight tonight EST. I am partial to the black, and surplus green.
Weekly Reads (and maybe videos):
The VHS Vault. This is amazing.
The Library of Congress Needs Help Transcribing Walt Whitman's Poems and Letters.
Moonshine DIY Sanitizer, make your own if there is none.
Does anyone have 2.35 million to spare 😉 Although it would need a 2nd bedroom.
The Sacrifices of George Orwell's First Wife.

This post contains affiliate links. By using my links to shop I may receive a small commission (at no cost to you). Thanks for supporting what I do
You may also like:
Weekly Reads and Finds Last Week
Follow me on
FACEBOOK || INSTAGRAM || PINTEREST || LIKEtoKNOW.it