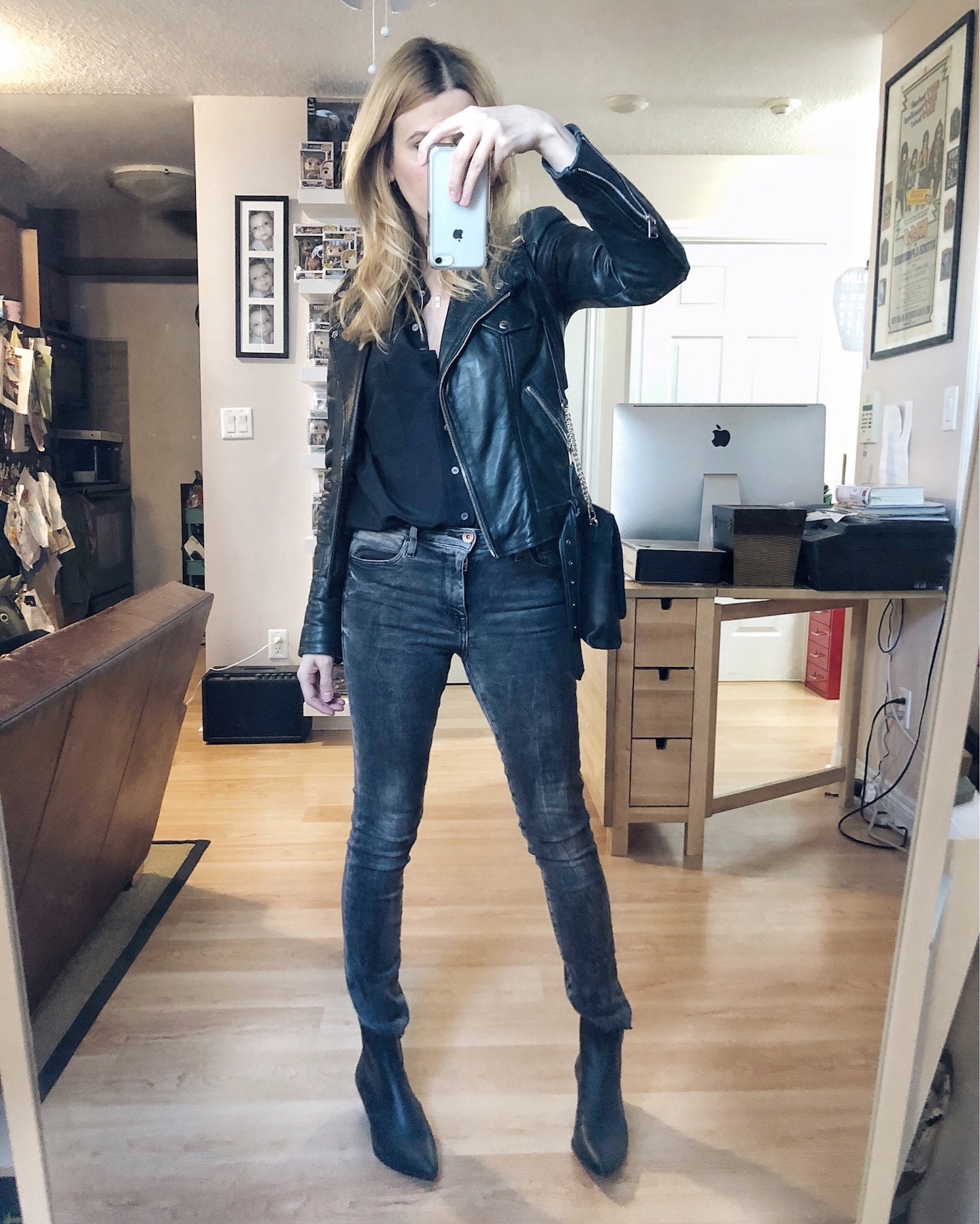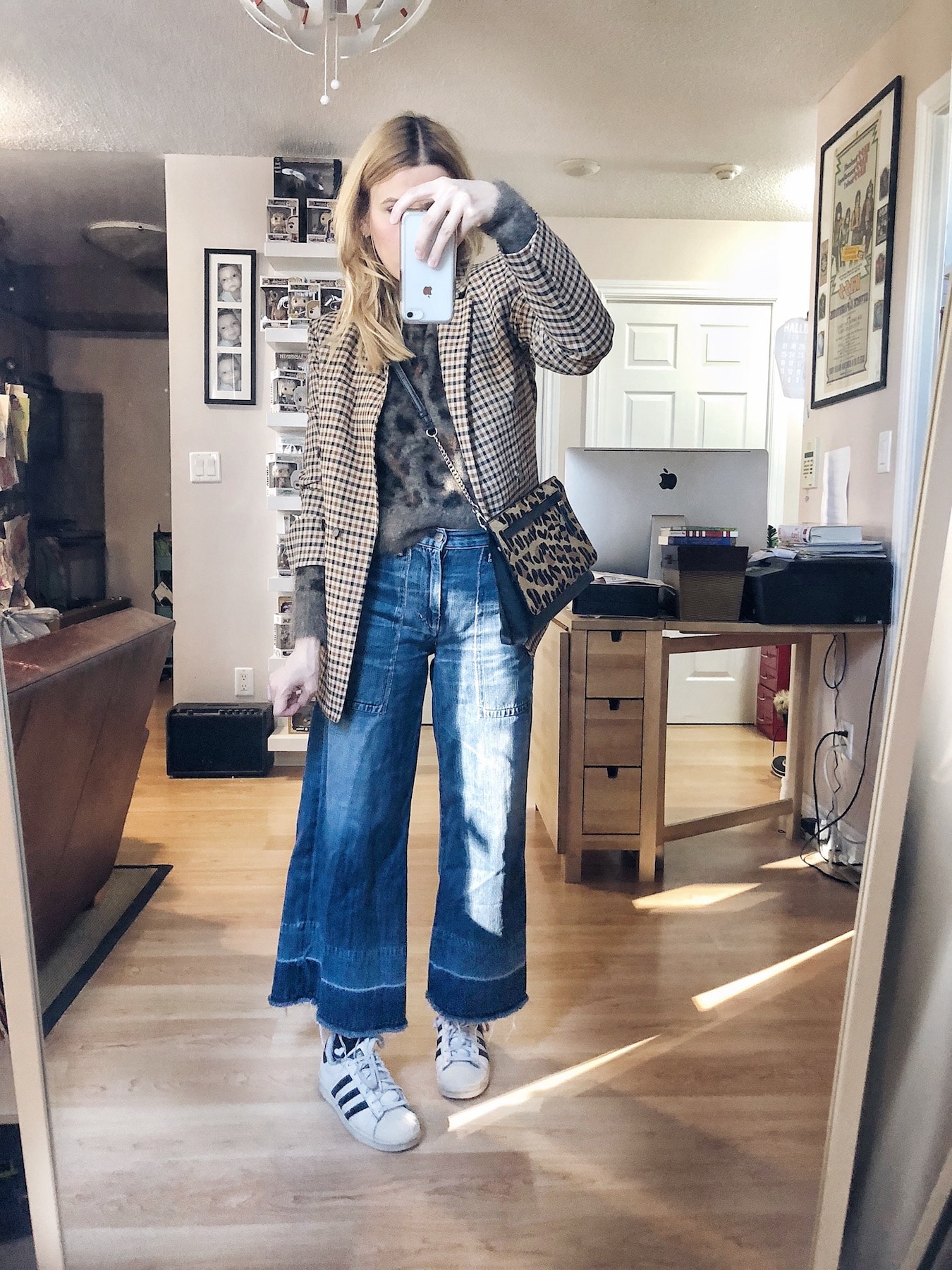 Outfit 1 –
Silk Blouse
|
Leather Jacket (similar)
|
Jeans
|
Purse
|
Boots
|
Outfit 2 –
Blouse
|
Jacket
|
Jeans
|
Boots
|
Purse
|
Pin
|
Outfit 3 –
Jacket
|
Jeans (Similar)
|
Boots
|
Purse
|
Outfit 4 –
Sweater (similar)
|
Blazer
|
Jeans
|
Purse
|
Shoes
|
---
SHOP THE POST


---
Do you know what I hate? Glitter. I try to hide it from Merle but some how or another she always gets a hold of some. That shit sticks to everything, and regardless how much you vacuum you will find it for days.
I'm on the hunt for a new desk chair, as well as a new mattress because they are both ruining my back. As soon as I sit in that damn chair, or get out of bed in the morning my back is hurting. But once I get up and move around it is fine until I am sitting here again. I am kicking myself for getting rid of my large, but ugly chair for a smaller more aestheticly pleasing style.
I need to sleep with a fan on regardless of the temperature for the white noise, and the air circulation. A few nights ago my fan died in the middle of the night, and I am having a hell of a time trying to replace it. Since it isn't summer, most retailers don't have them yet, and I don't want to pay a fortune for one because they all seem to die on me after the same amount of time regardless of how expensive they were.
I'm looking on Amazon.ca (which doesn't have even as close to the choice as the U.S. Amazon), but either they have junk reviews, or are more than I want to pay. I think I'll just get a smaller desktop style and keep it close on my nightstand and that should ddo the trick. I tried download one of those white noise apps to help with sleep until then, and that didn't go over well. Everything sounded awful. Do you have a good white noise app?
Tom is watching Dumb and Dumber 2 and it is so horrible. I don't know how he is managing to watch the whole thing, because I am sitting nearby barely paying attention and I can't tolerate it 😉 I'm not sure how I enjoyed the first one.
I've got about 4 loads of laundry to fold before bed, so I am getting this post out earlier than usual. I hope you all have a great week.
You check out more of my What I Wore posts here.
Follow me on
FACEBOOK || INSTAGRAM || PINTEREST || BLOGLOVIN'