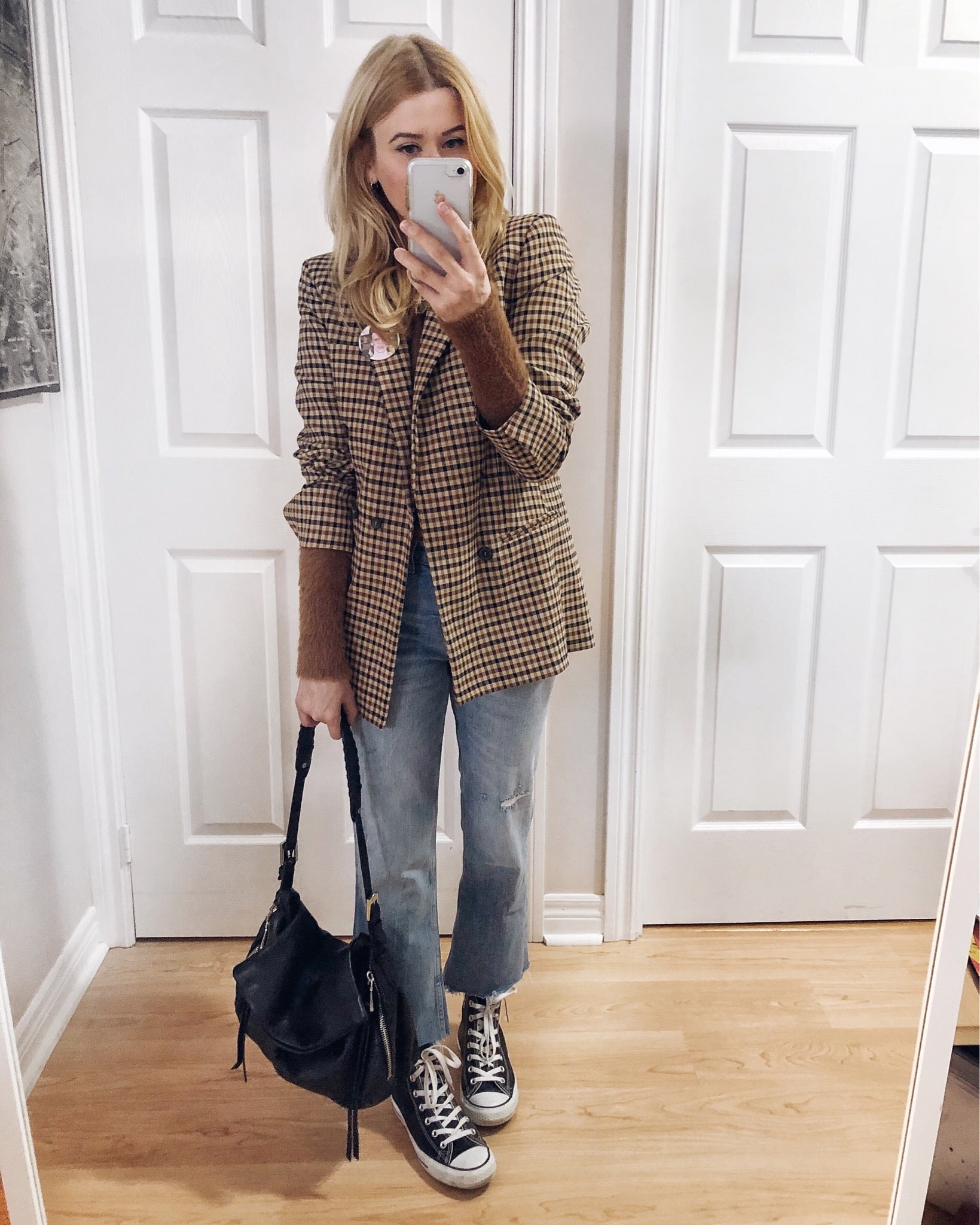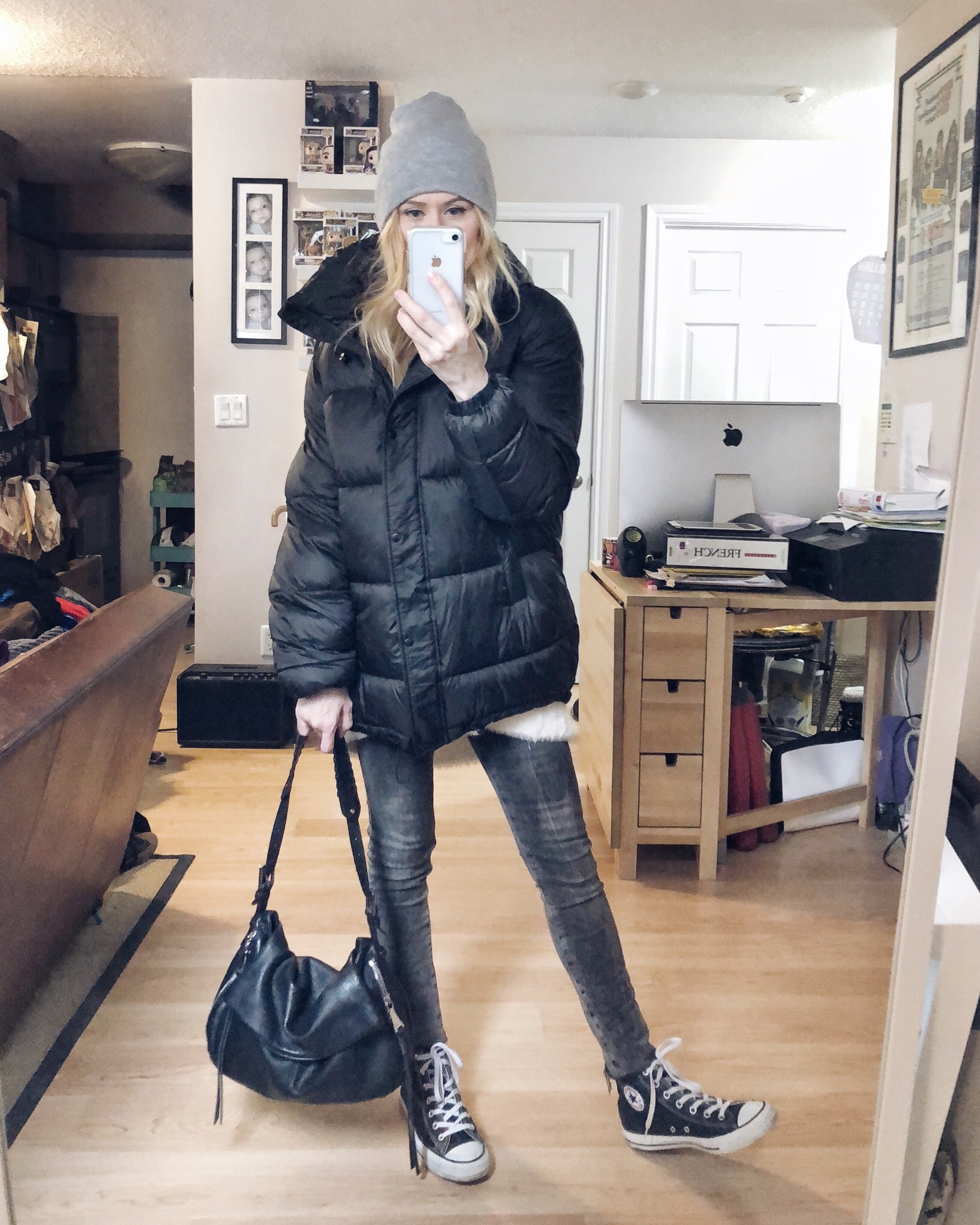 Outfit 1 – Brown sweater | Blazer | jeans (similar) | Shoes | Purse |
Outfit 2 – Brown sweater | Blouse | Leggings | Shoes | Purse |
Outfit 3 – Jacket (similar) | Beanie | Jeans | Shoes | Purse |
Outfit 4 – Blouse | Jeans | Moto | jacket (similar) | Boots (similar) | Purse |
---
SHOP THE POST


---
Can I just start by saying how much I hate to wrap presents. I really, really dislike it. I spent about 6 hours on Saturday locked in the room, and another 4 hours today. On a positive note, I can now see my closet floor, and I can get clothes out of there without boxes falling on my head.
I also made a discovery on the perfect time to go to Ikea and not have to worry about crowds. A few days before Christmas. Apparently it's not the go-to Christmas shopping destination and it was EMPTY. It's never empty. I went to buy another Billy Bookcase to replace the old bookcase in the girls room that is slanted sideways. The Billy is much taller, wider, and deeper and will hold a lot more to help organize their room. I love the Billy Bookcases, and would have a whole house full of them if I had the wall a space.
All the presents that I ordered arrived which was a relief. I was worried about a couple coming from the U.S.that seemed to stall at customs. My wrap top from ABLE came as well and I love it. I can't wait to wear it, because it's a definite staple piece.
I am writing this from a my laptop on a stool in the bathroom. Merle is in the shower and supposedly saw a bug, so the only way she would shower is if I sat with her. Sigh.
Last minute thoughts and preparations are that I need to figure out a good vegetable option for Christmas dinner. I'm hoping to run to whole foods and find a mixed vegetable option that I can just throw into the oven. I might be pushing my luck this close to Christmas though.
Merry Christmas everyone!
You check out more of my What I Wore posts here.
Follow me on
FACEBOOK || INSTAGRAM || PINTEREST || BLOGLOVIN'