London Packing List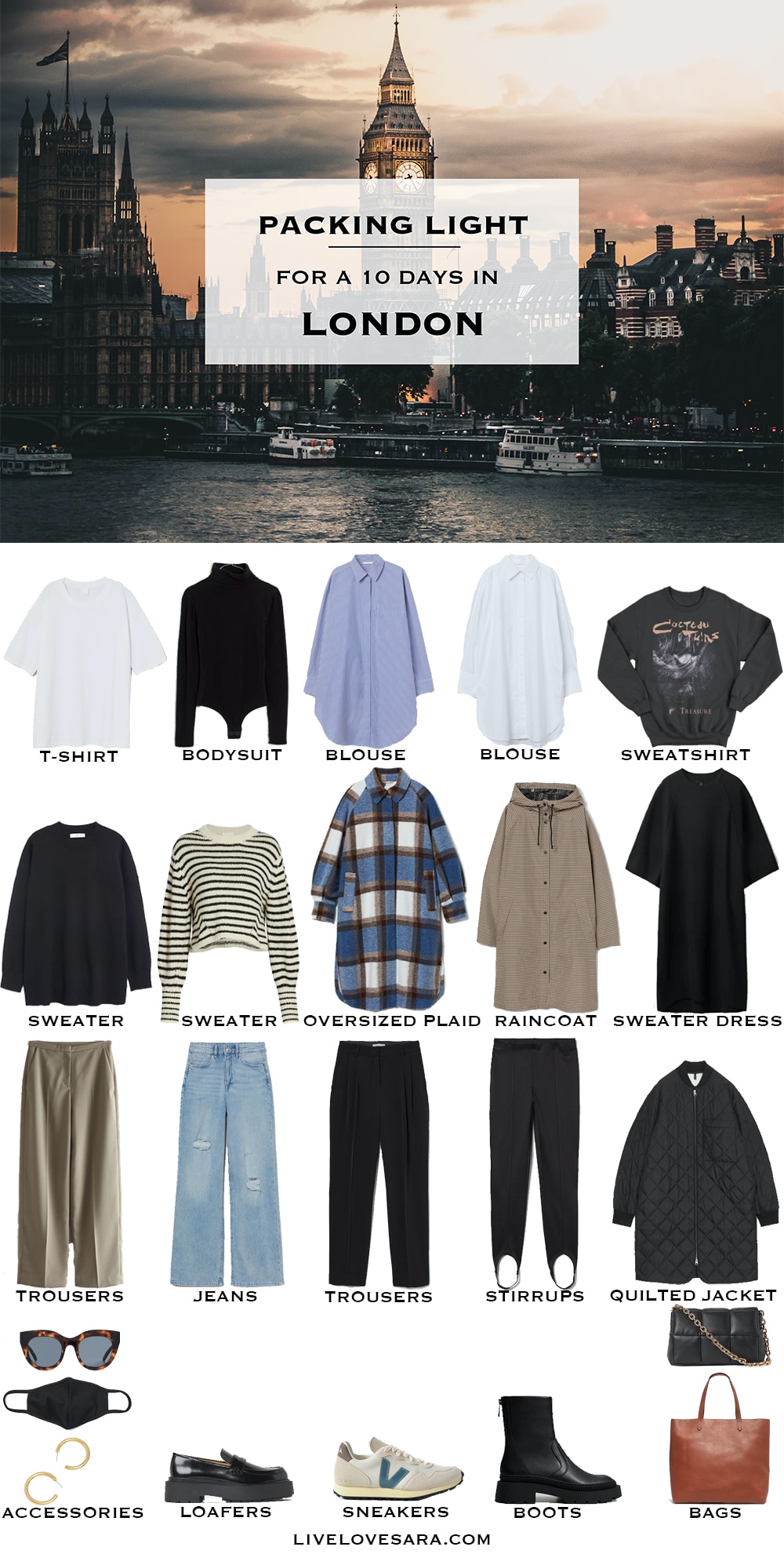 T-shirt | Bodysuit | Blue Blouse | White Blouse | Sweatshirt | Black Sweater | Striped Sweater | Oversized Plaid | Raincoat | Sweater Dress | Trousers | Jeans | Black Trousers | Stirrups | Quilted Jacket | Sunglasses | Mask | Earrings | Loafers | Sneakers | Boots | Black Purse | Tote |

This packing list is a trip that also includes some time in Italy, so it is actually one of those multi climate vacations that confuse people with what to pack. In this instance, I would focus on what to pack for London in the fall and then make sure most of your selections will work for the Italy half of the trip.
This is because London's weather can be so unpredictable that you need to bring enough that will cover most weather type situations.
Autumn like most people is actually my favourite time of year, therefore I always find it the easiest to dress in this weather. That makes it the easiest (and most enjoyable) to pack for as well.
Continue Reading