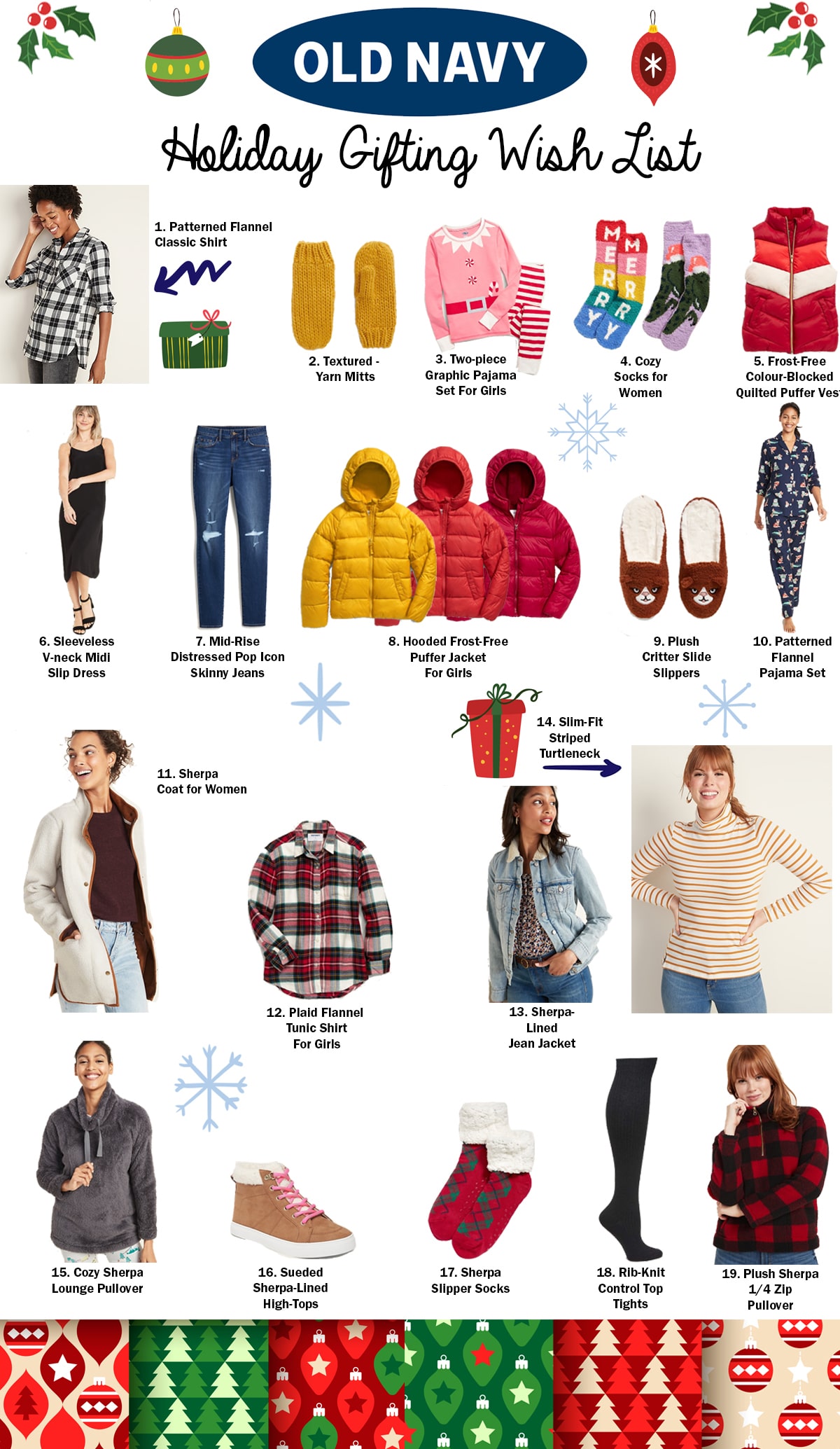 Thank you to Old Navy and Shopstyle for sponsoring this post.
I've never made it any secret that the holiday season is my favourite time of year. I get really excited as October comes to a close and people won't side-eye me for starting to put up Christmas decorations.
I also start my Christmas shopping way in advance. We are talking months, and months so I always have to make sure that I keep a detailed record of what I have bought for whom. Otherwise, I can go overboard without even realizing it.
As much as I love the holidays though, we never really had a lot of "traditions" per se. We embraced everything wholeheartedly but I wanted to have something small that we did as a family each year.
A few years ago I decided that I would start the tradition of a Christmas Eve box for the girls (although I did include my husband last year). In the box, I would put a new pair of pyjamas, some cozy socks or slippers, a few edible treats, and a book or movie to enjoy on Christmas Eve.
Old Navy is the store I go to pick up most of these pieces. I love the seasonal prints and how you can often get the same print on both adult's and children's pyjamas. Not that my girls are into matching all the time, but when there was a print they both wanted (anything with a cat print) this made things a lot easier since my oldest daughter now wear women's sizes.
I have already bought the pieces for this year's boxes and I included them in the above collage. I also included a few other items that are on the family Holiday Wish List, and snuck in a few pieces for me (hello oversized plaids).
From now through November 26th at Old Navy you can save 50% off all Jeans, Sweaters, and Outerwear. Now is the perfect time to pick up some pieces and check some people off your list!
Happy Holidays, and happy shopping!
Follow me on
FACEBOOK || INSTAGRAM || PINTEREST || BLOGLOVIN'