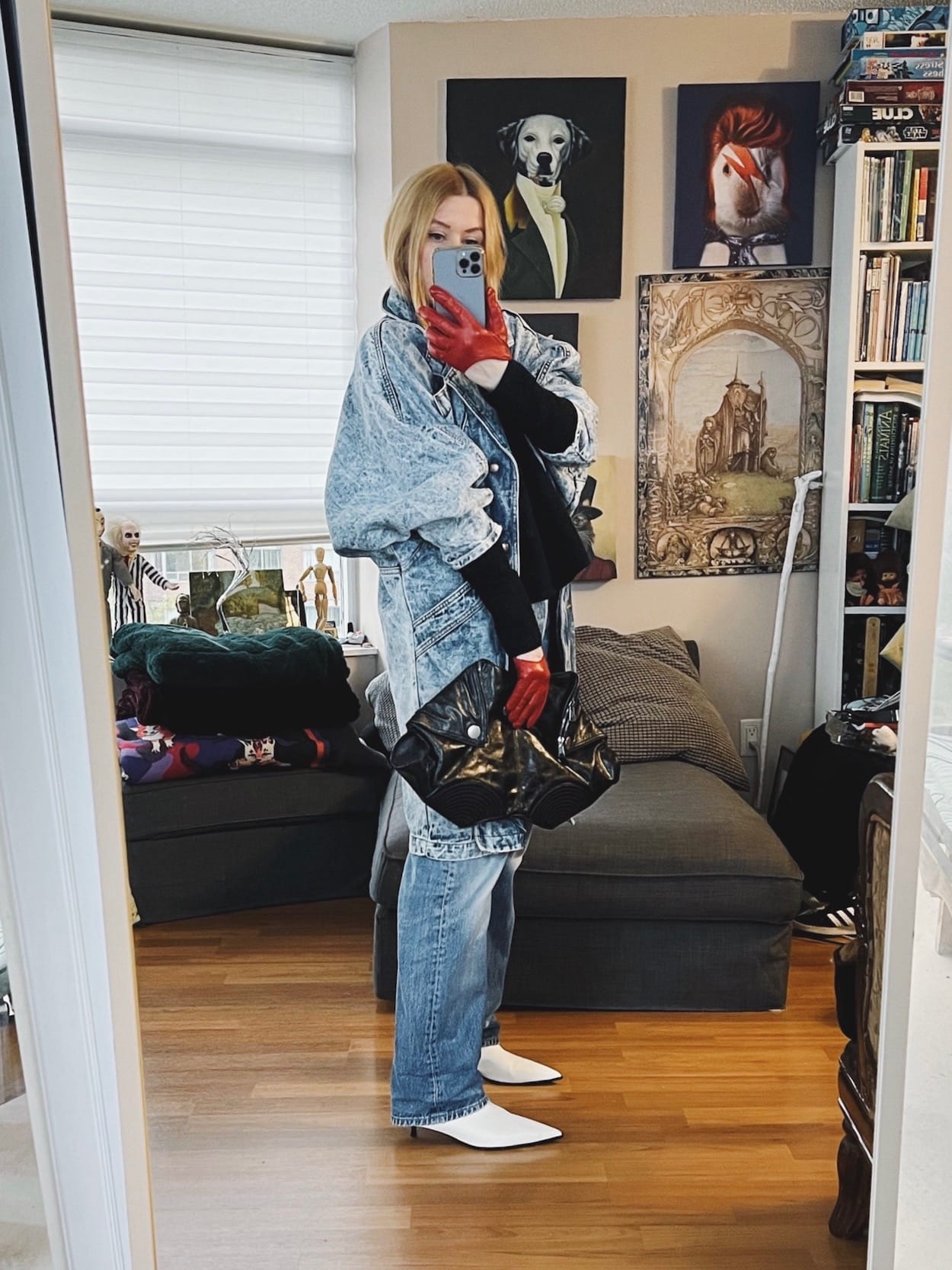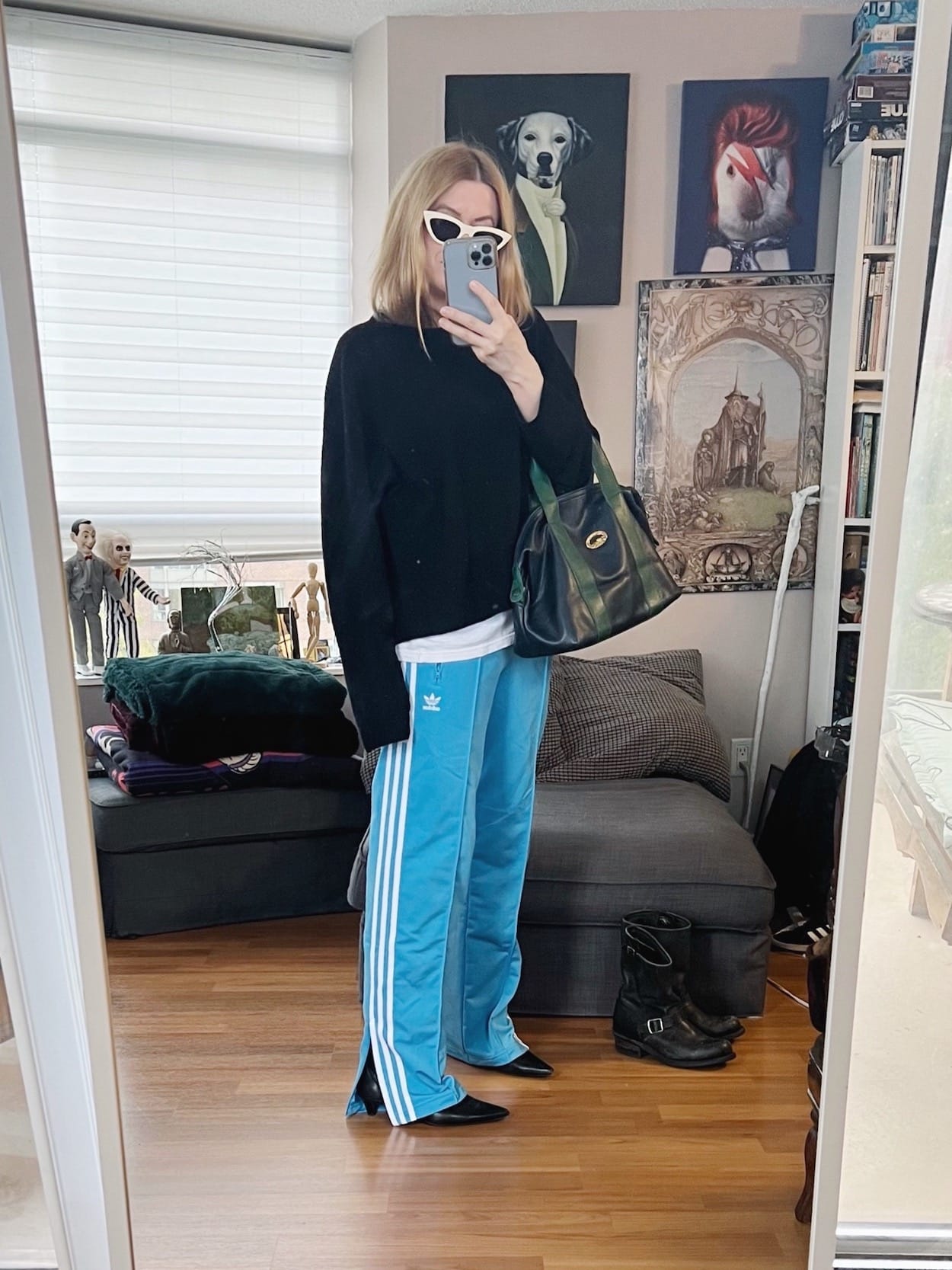 Outfit 1 – Vintage Letterman Cardigan | Trousers | Hat | Sneakers | Bag
Outfit 2 – Sweater | Jacket | Jeans | Boots | Gloves | Clutch
Outfit 3 – Sweater | T-shirt | Track Pants | Boots | Sunglasses | Handbag (similar)
Outfit 4 – Cardigan | Vintage Jeans | Vintage Trench (similar) | Boots | Handbag

I am not feeling very Halloweeny this year, and I'm not certain why. I went out to buy a bunch of extra candy just in case the evening is disappointing this year.
I feel like because of the economy and so many having financial hardships it will probably decrease the amount of people participating in it both through trick or treating and handing out candy.
The decline is a little more each year which is kind of sad. It's disappointing to see it slowly disappear.
I would have loved to go to Canada's Wonderland Halloween Haunt, even though I am a chicken shit and would have to get the No Boo necklace, which is a special necklace you buy to wear so the Halloween actors know not to jump in your face and scare you.
I don't do well with that.
My instant reaction is for my hand to make a chopping motion towards the throat when someone scares me which is just asking for a lawsuit to happen.
So I generally avoid stuff like that.
Which is so weird because I generally do really well in a high stress situations, so I am not certain where that comes from.
Maybe the quick reaction to violence means that I would do well in a zombie apocalypse 😉
Not that I want to find out, because zombies freak me the F out.
I can't even bring myself to watch zombie tv shows which is funny because everyone in my house loves zombie and horror related shows, movies, comics, and video games.
I am the odd one out here.
You might also like:
What I Wore Last Week
SHOP THE UK LINKS


I am now offering digital styling guides, and personal styling services. If you are looking for some styling help that is inexpensive and easy, check out my digital styling guides. If you want some one-on-one help shopping, building and editing your wardrobe, or packing for a trip, I can also assist. Check out all the styling services that I offer here.
This post contains affiliate links. By using my links to shop I may receive a small commission (at no cost to you). Thanks for supporting what I do