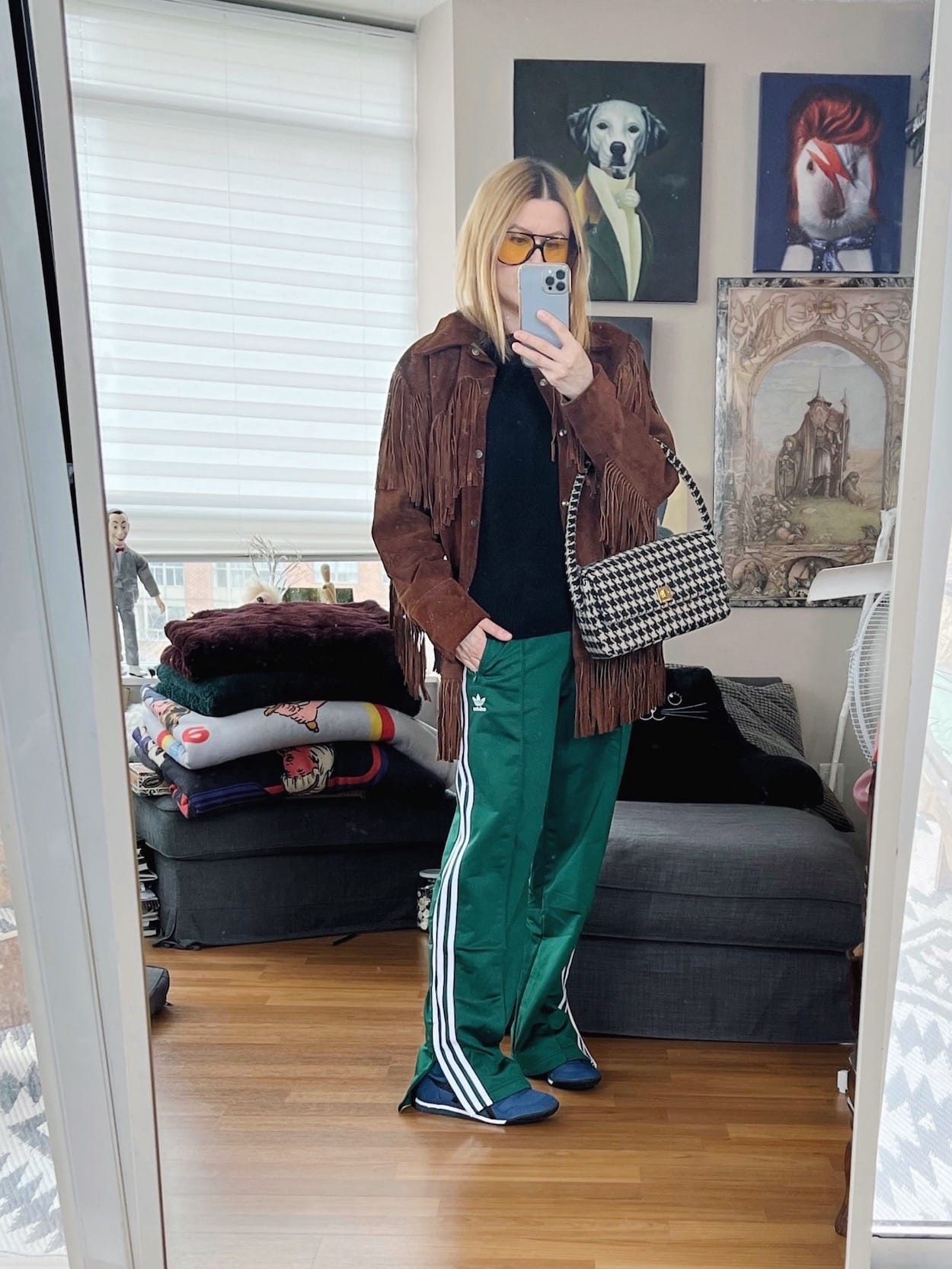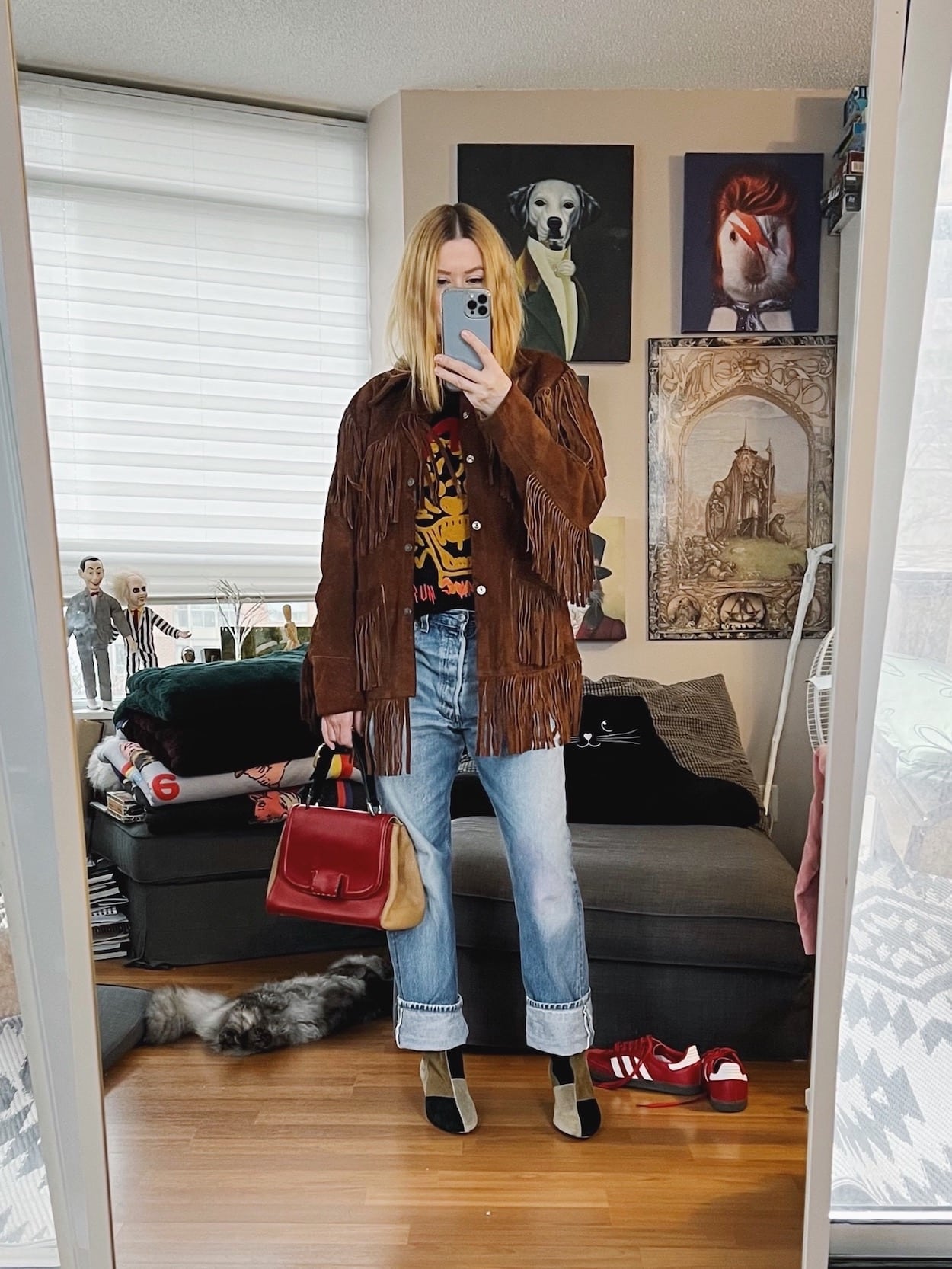 Outfit 1 – Sweater | Vintage Jacket | Track Pants | Sneakers | Sunglasses | Bag
Outfit 2 – Button Up (similar) | Cardigan | Track Pants | Sneakers | Hat | Vintage Bag (similar)
Outfit 3 – Cardigan (similar) | Vintage Trousers | Vintage Coat | Flats | Bag
Outfit 4 – Sweatshirt | Vintage Jacket | Vintage Jeans | Boots | Bag

This weekend was the biannual vintage clothing show in Toronto. We went for the first time last September and I have been counting down the days until we went again yesterday, and it was so much fun.
Slightly chaotic, massively overwhelming, and expensive as hell but still fun.
Next time we are going to try to get there when it first opens because we arrived around noon due to horrendous traffic and it was packed.
It cost $15 to get is but is free for kids under 12, and the parking is $21 hence the expensive part.
You can't avoid the parking though, because they literally have you by the balls when it comes to parking in downtown Toronto.
You can't avoid it unless you are lucky enough to live nearby, get someone to drop you off, or take public transit and none of those were viable options for us.
But as far as vintage goes, they have so much stuff, and so much variety that there is something for everyone.
I ended up only getting a purse, because anything I liked was more that I was comfortable paying for something that I could potentially find cheaper with a little research.
The items can be quite pricey which I think is pretty normal for one of these events because they suck you in with the impulse and need to buy it.
It will be guaranteed to be gone if you step away to think about it, so many people just grab it knowing that they are paying a higher price tag at the event.
But that being said, there are a million unique pieces and treasures and if you get the opportunity to go next time I recommend it.
You should probably start saving now though because there is definitely going to be something expensive that you want to buy.
You might also like:
What I Wore last week
SHOP THE UK LINKS


I am now offering digital styling guides, and personal styling services. If you are looking for some styling help that is inexpensive and easy, check out my digital styling guides. If you want some one-on-one help shopping, building and editing your wardrobe, or packing for a trip, I can also assist. Check out all the styling services that I offer here.
This post contains affiliate links. By using my links to shop I may receive a small commission (at no cost to you). Thanks for supporting what I do