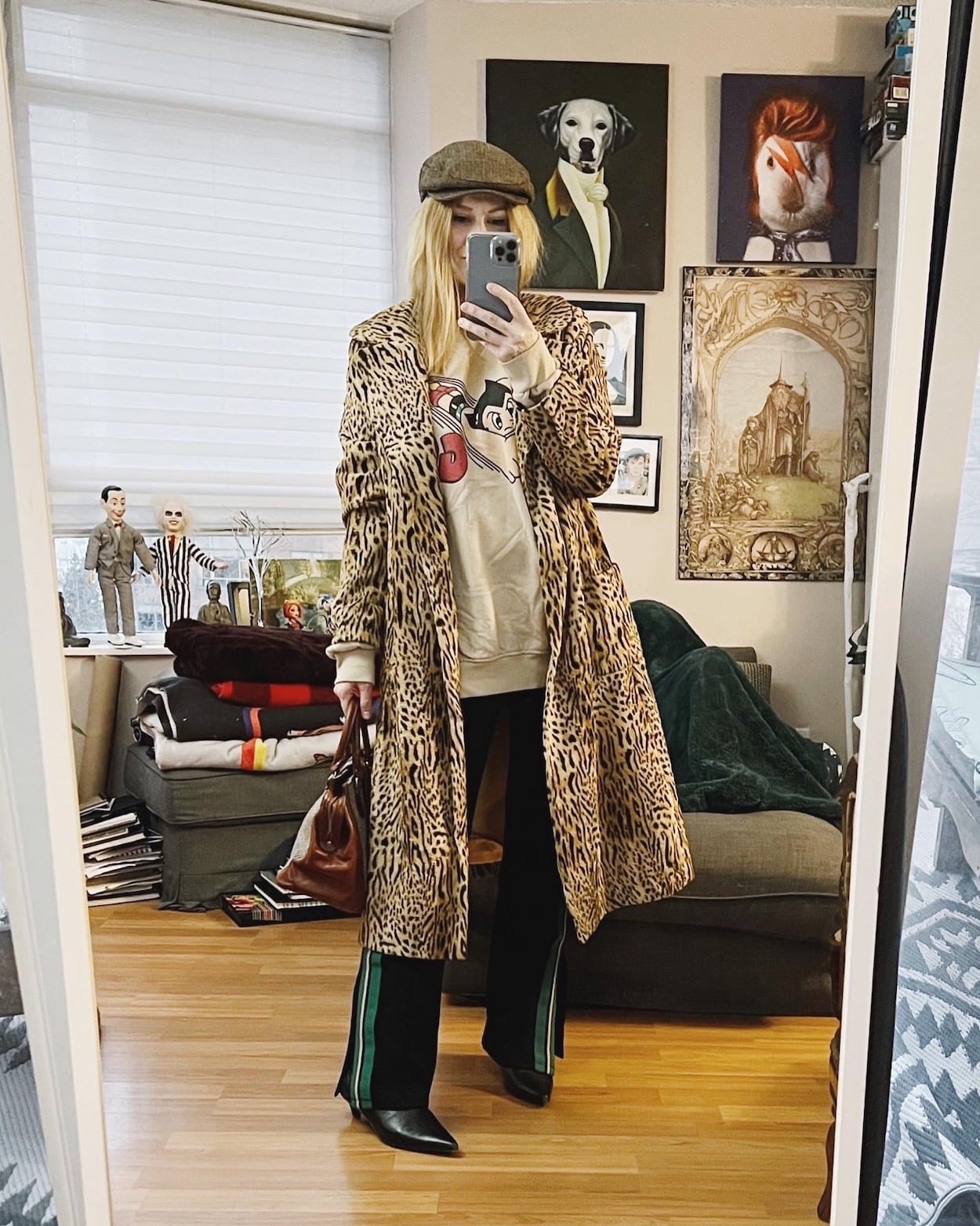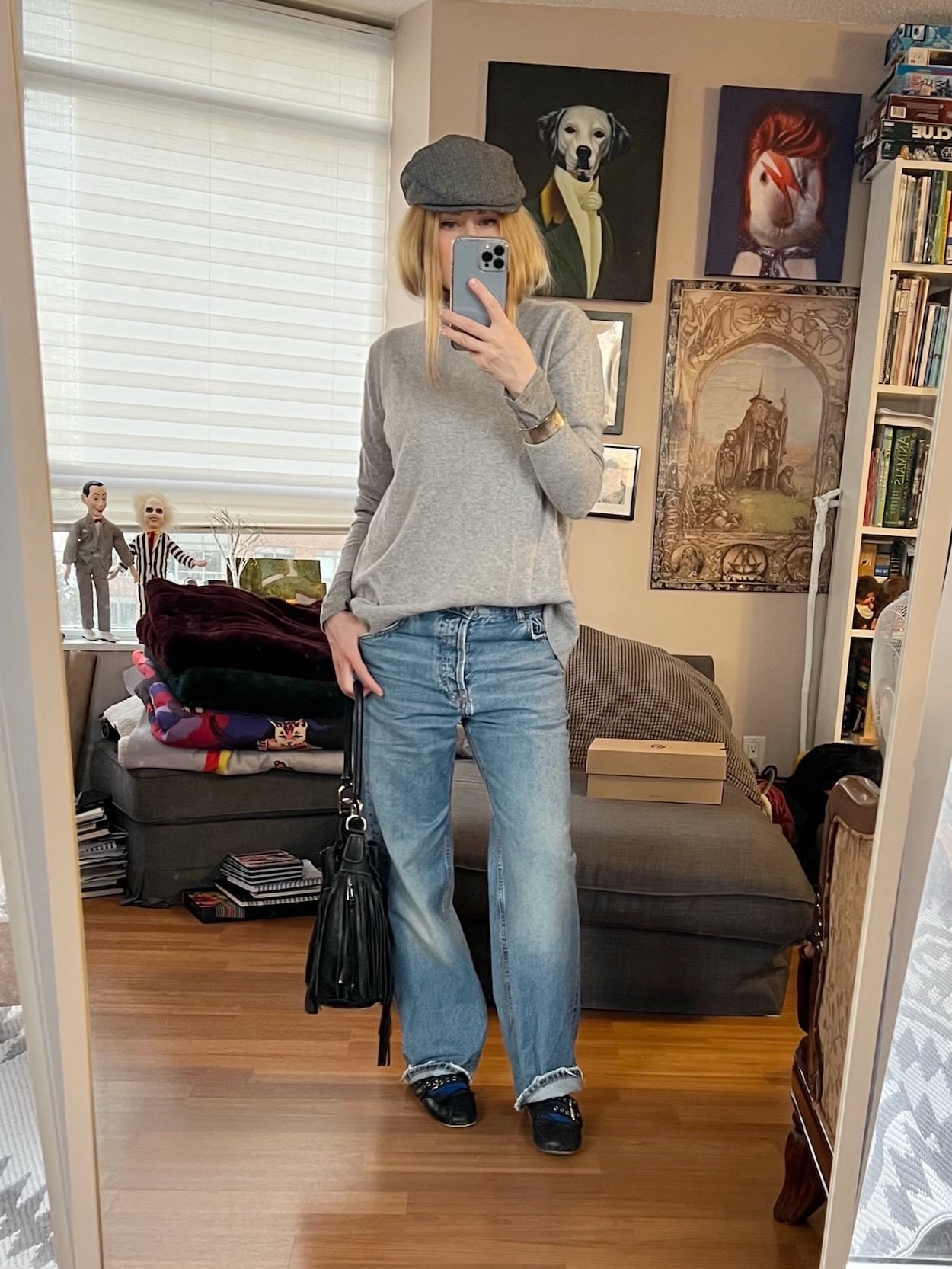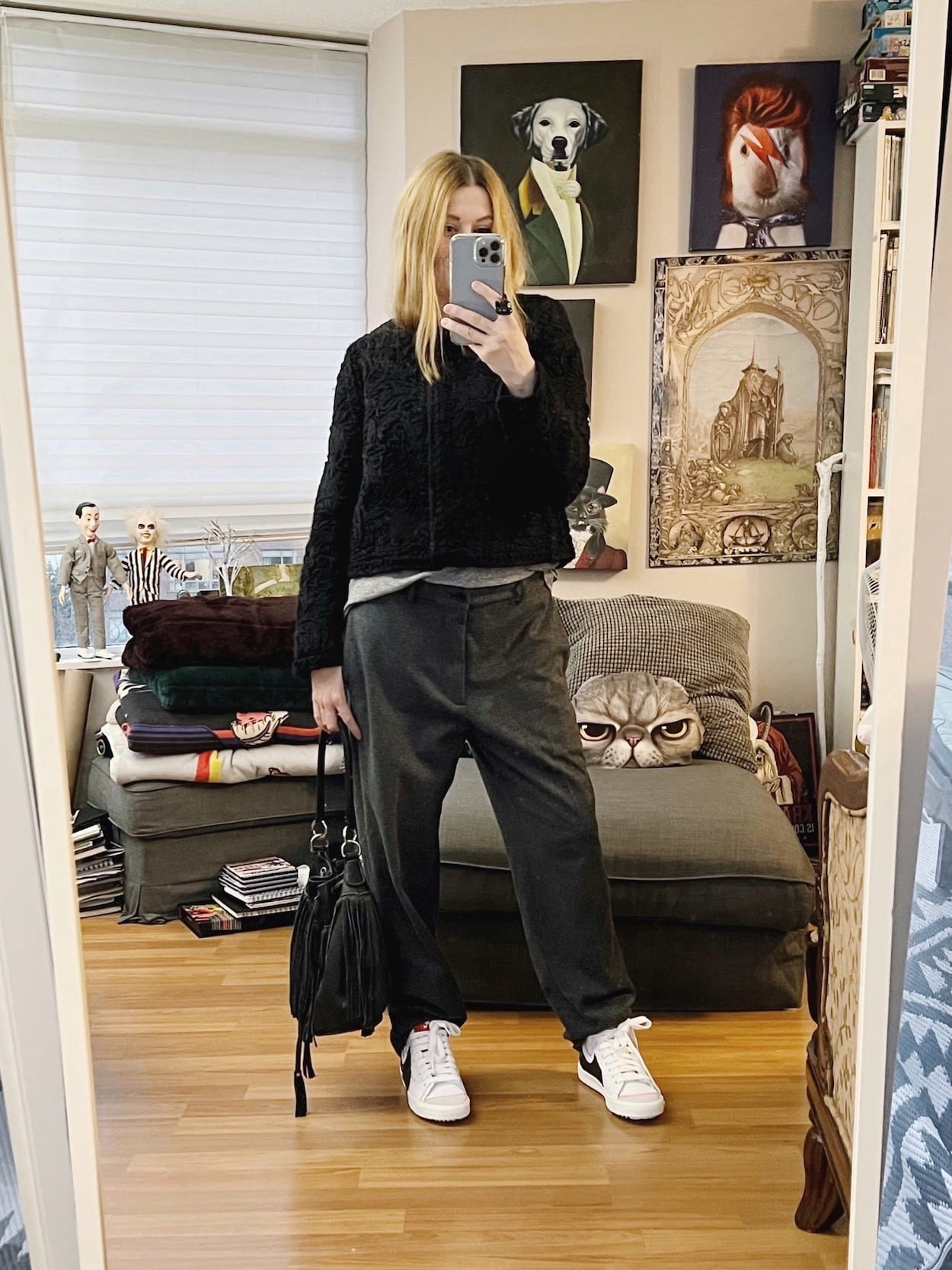 Outfit 1 – Sweatshirt (similar) | Coat | Track Pants (similar) | Hat | Boots | Vintage Bag (similar)
Outfit 2 – Striped Sweater | Blazer (similar) | Vintage Trousers | Boots | Vintage Bag
Outfit 3 – Sweater | Turtleneck | Hat | Jeans | Socks | Flats | Vintage Bag (similar)
Outfit 4 – T-shirt | Jacket | Trousers | Sneakers | Ring | Vintage Bag

What a day. We did a day of antiquing market hopping, and I am tired. I hate car travel, because I get extremely car sick every single time I get in. It never fails and has been that way since I was small.
The swerving country roads didn't help much either. It was like a damn roller coaster ride and I feel nauseous just thinking about it again.
We went to two places we've never been before, and one that we regularly hit up. I wanted to go to the huge one that we always really enjoy, but I wasn't up for the travel of that distance today.
I wish I was one of those people who can spend the day doing everything, then come home and have the energy to do more.
I don't think I have been able to do that since I was in my early 20s.
I came home today and was TIRED.
Definitely no 4 am bedtime tonight. Even the girls look like they are ready for bed.
But, I did manage to find a vintage 90s Cole Haan purse today. That was my main purchase.
My teen picked out a bunch of CDs from one of the places as well. Apparently, CDs are cool again, but her CD player is kind of shitty, so maybe I'll get this or this as a last-minute gift.
She picked out some fantastic CD's too. That girl has great taste in music.
I guess she gets that from me 😉
You might also like:
What I Wore Last Week
SHOP THE UK LINKS


I am now offering digital styling guides, and personal styling services. If you are looking for some styling help that is inexpensive and easy, check out my digital styling guides. If you want some one-on-one help shopping, building and editing your wardrobe, or packing for a trip, I can also assist. Check out all the styling services that I offer here.
This post contains affiliate links. By using my links to shop I may receive a small commission (at no cost to you). Thanks for supporting what I do