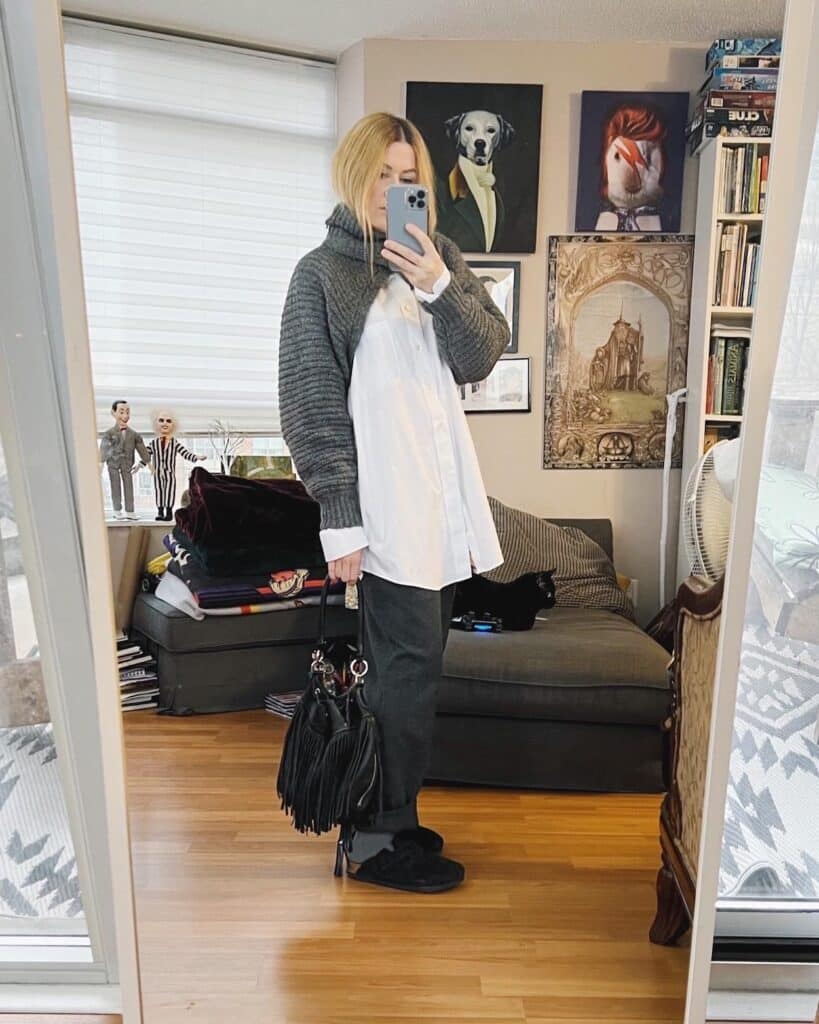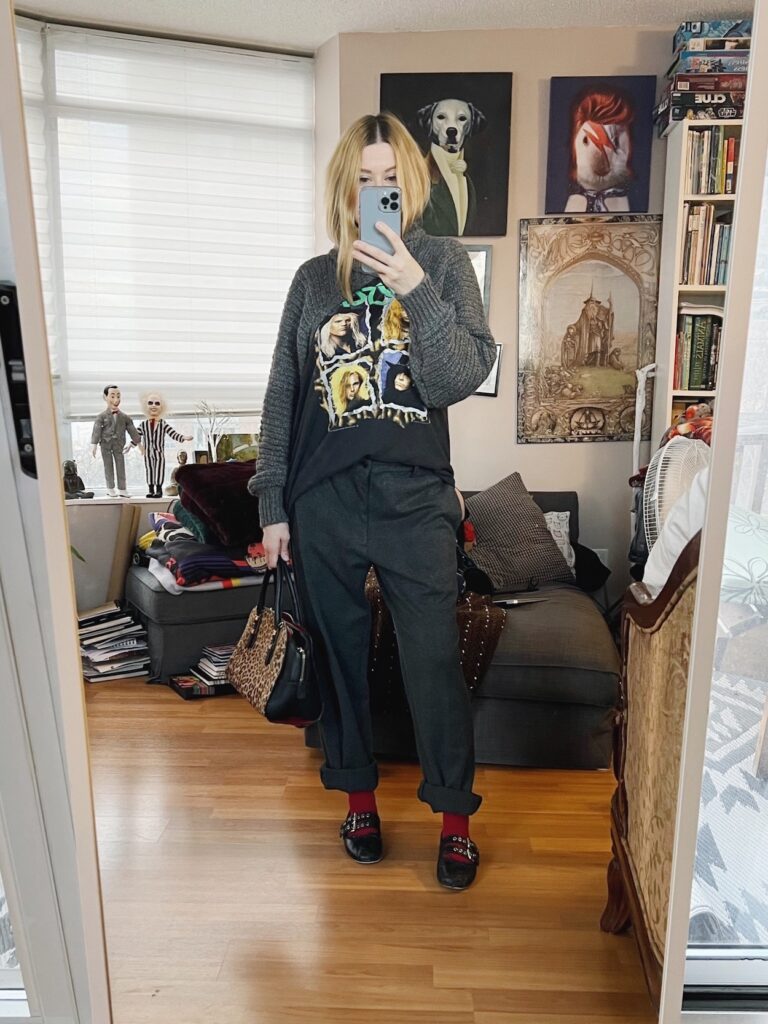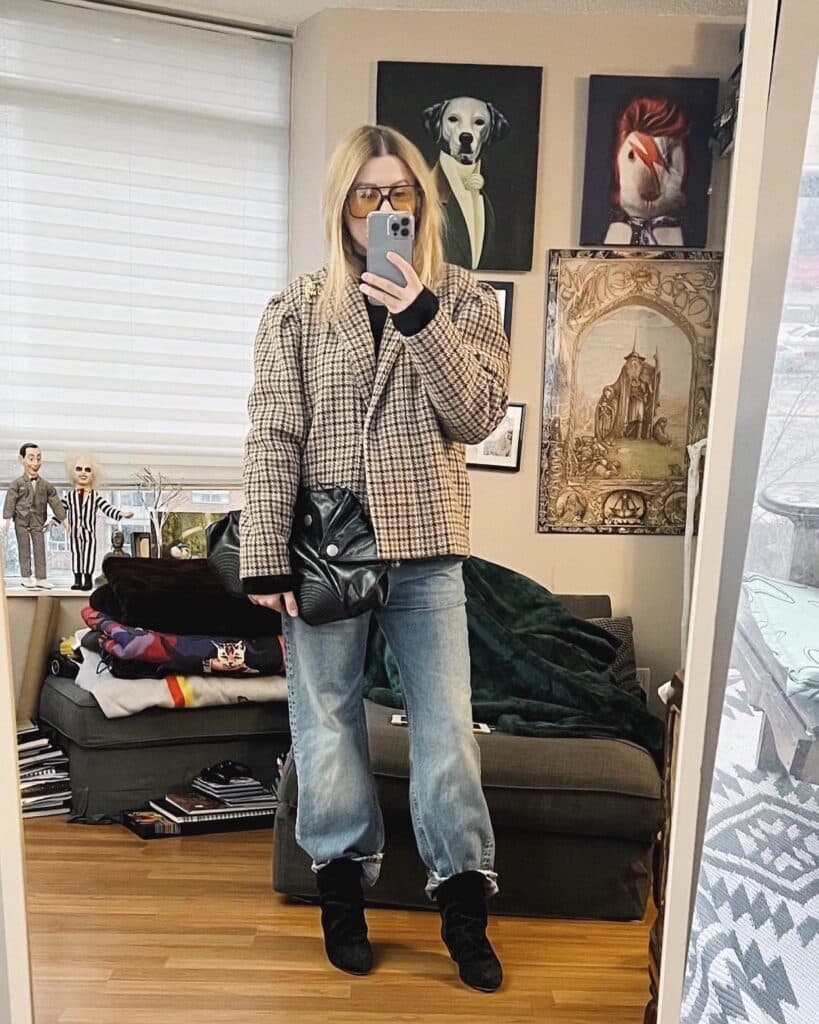 Outfit 1 – Button Up | Shrug | Trousers | Shoes | Vintage Bag (similar)
Outfit 2 – Cardigan Jacket | T-shirt | Jeans | Boots | Vintage Bag
Outfit 3 – Vintage Tee (similar) | Shrug | Trousers | Socks | Flats | Purse
Outfit 4 – Sweater | Blazer (similar) | Jeans | Boots | Clutch | Sunglasses | Vintage Brooch

I woke up to a light layer of snow today and the living room freezing because my youngest left the balcony door open a bit last night.
She likes to sleep in the living room because she gets overheated in her room, or so she says, and she likes to freeze us out.
Speaking of her, her 12th birthday is this week which is super crazy.
I can't believe that we are here again and the holidays passed this quickly.
At least after the winter solstice, it starts to get lighter a bit earlier every day again because I feel like I have been living in perpetual gloom since we turned the clocks back.
It has literally never bothered me before. It never used to affect my kids when they were young, but it really has taken its toll on me this year for some reason.
There is someone that I follow on Instagram who lives in Svalbard Sweden, and she gets polar nights for 4 months a year which means it is as dark as night 24 hours a day for months.
It is pretty and her life and home look cozy, but I don't know if I could handle it. It is a good account to follow because it is so different and interesting.
I also neglected to take the cushions off of the balcony chairs before the snow fell, so that sucks. I just hope it melts, and they dry, so I can store them away until spring.
I'm also not sure why I seem to consistently place Instacart orders on Sundays because they are always out of groceries by then.
That just means I will have to go out tomorrow and pick up everything that they missed tomorrow.
Apparently, I never learn.
You might also like:
What I Wore Last week
SHOP THE UK LINKS


I am now offering digital styling guides, and personal styling services. If you are looking for some styling help that is inexpensive and easy, check out my digital styling guides. If you want some one-on-one help shopping, building and editing your wardrobe, or packing for a trip, I can also assist. Check out all the styling services that I offer here.
This post contains affiliate links. By using my links to shop I may receive a small commission (at no cost to you). Thanks for supporting what I do