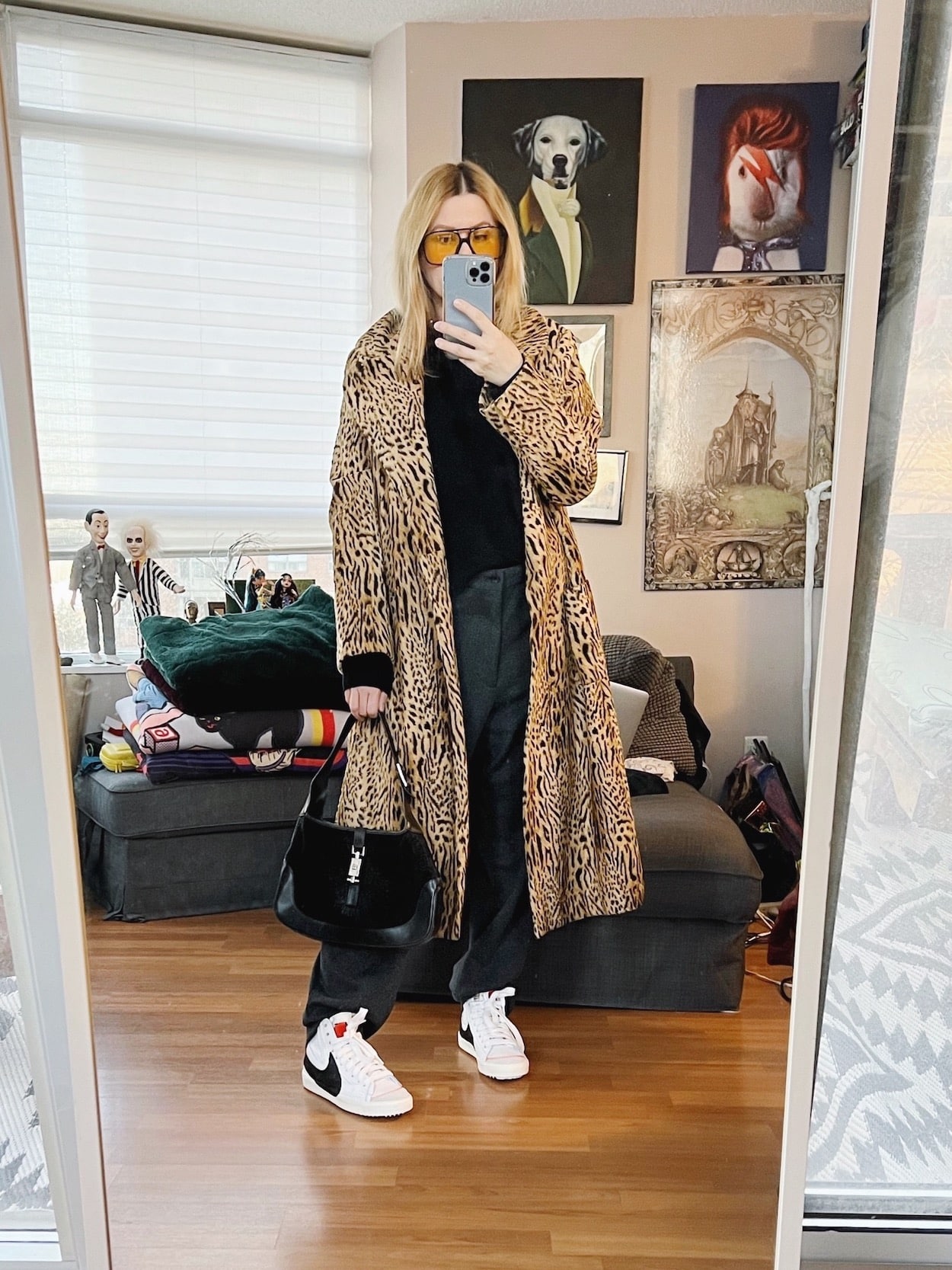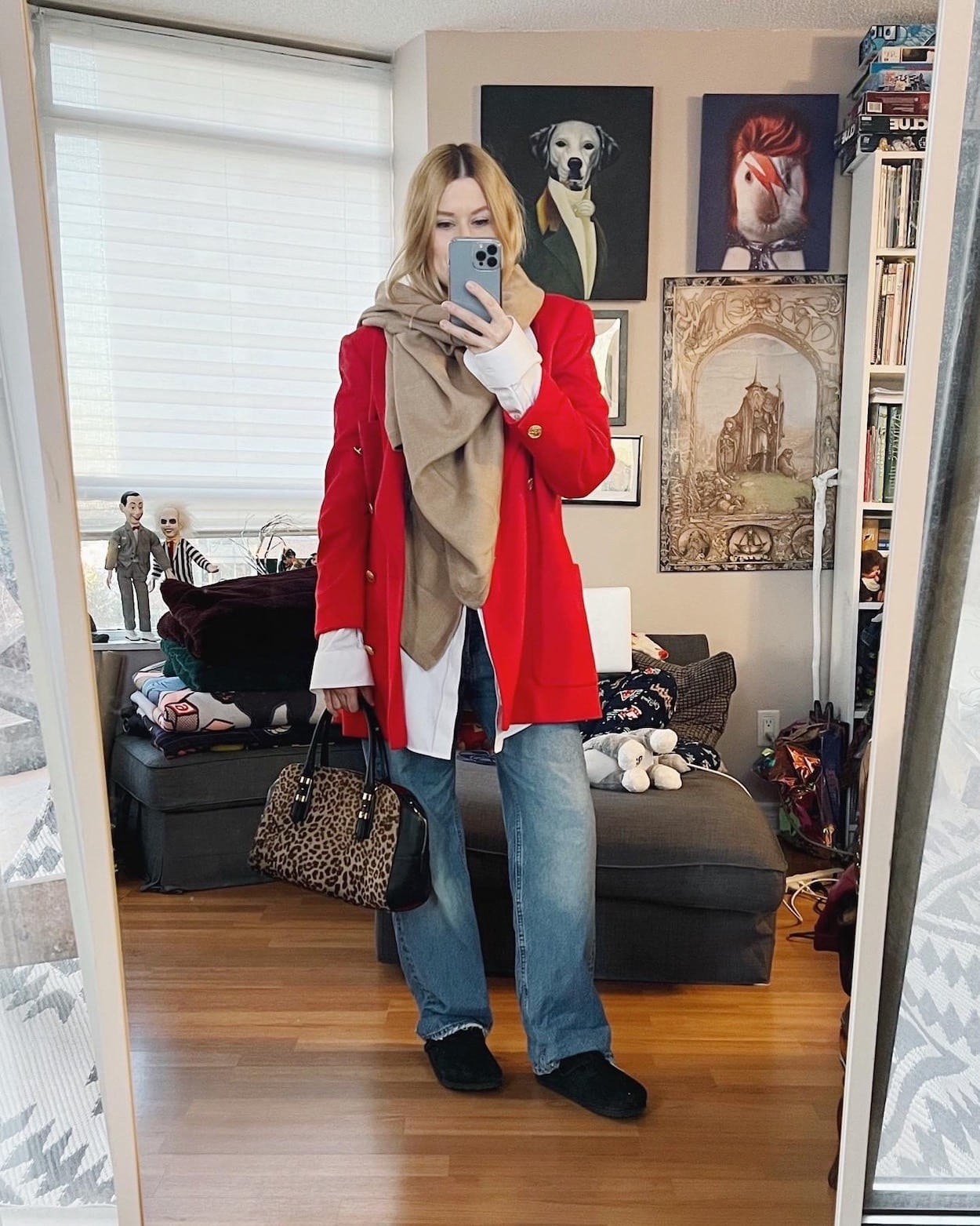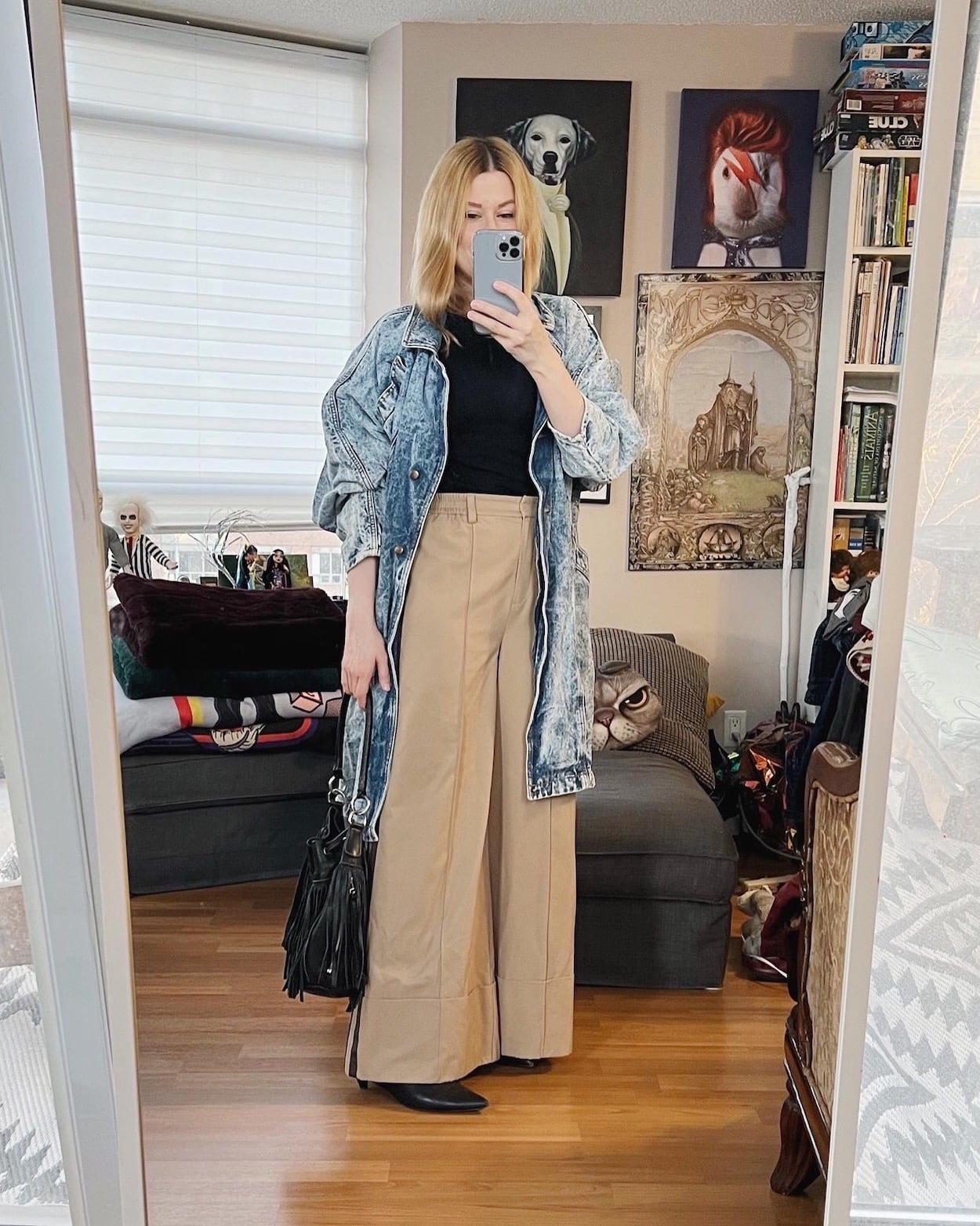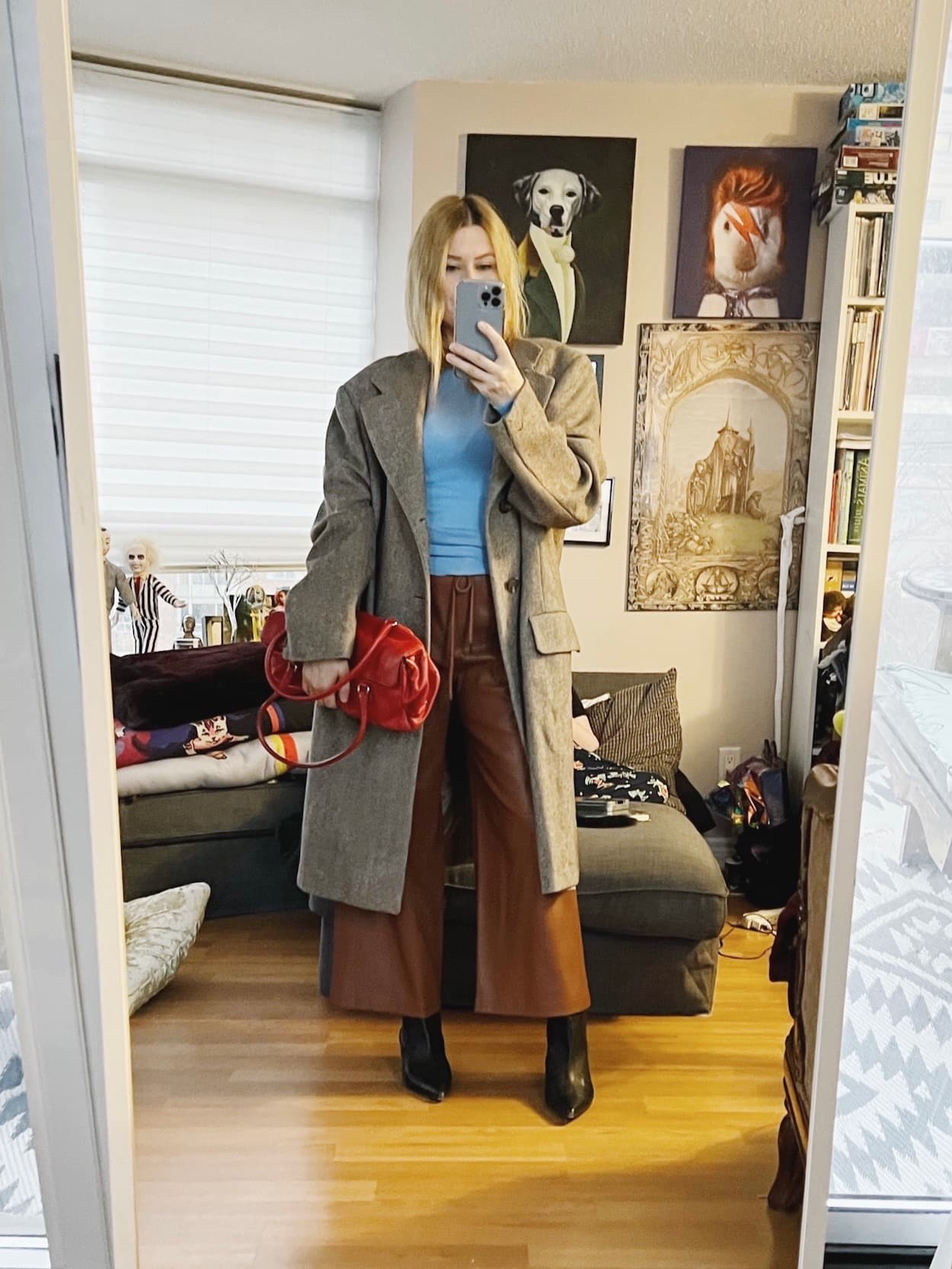 Outfit 1 – Vintage Coat | Trousers | Sweater | Shoes | Purse | Sunglasses
Outfit 2 – Vintage Blazer | Button Up | Scarf/Cape | Jeans | Shoes | Bag
Outfit 3 – Sweater | Trousers | Jacket | Boots (similar) | Bag (similar)
Outfit 4 – Sweater | Pants (similar) | Boots | Coat (vintage men's) | Bag

I just wrapped up another Styling Sunday question and answer day, so if you have one, I think the box will be up until about 3am est.
Today's questions made me realize that I am really craving a fashion style that is super dramatic and decadent to come back in style. I talked about bringing back Rococo. Not the skirts obviously, but the flounce, ribbons, flowers, embroiderery.
Those lush fabrics and jacquard. Like the balance of a crazy dramatic, and romantic top paired with some well worn jeans as a juxtaposition.
I also want to bring back the Opera Coat a la Paul Poiret.
I find myself looking for vintage/antique opera coats on a weekly basis now. But I just don't have thousands of dollars to spend on one.
That being said, we all need an Opera Coat in our wardrobe.
What a glorious way to dress up an outfit. This is one of my favourite ones that I have seen.
Tomorrow is flu shot day, and now I am regretting making the appointment on a Monday. Not a good way to start the week, but it is too late to reschedule.
Let's just hope it doesn't make us feel sick. I think we were fine last year, just a sore arm.
Tom's birthday is next weekend, and I hope his gift arrives on time. I didn't get him anything fancy, just a sweater. A pretty ugly one at that, but one that he really likes so that is all that matters.
His bigger present is for Christmas (it comes in the original yellow Good Guys Doll store box).
That's the shitty thing about having his, and both girls birthdays so close to Christmas is that it is super expensive and hard to divide what gifts are for birthdays and which ones are for Christmas.
It also feels like when we turned the clocks back last week it also decided to become extremely overcast, so now the lighting in my apartment is shit even though we have a wall of windows in the living room.
I hate this part of the season and miss the bright light in here. I think it is time to invest in a lamp for the corner.
My feet are also perpetually cold now, even with slippers.
You might also like:
What I Wore last week
SHOP THE UK LINKS


I am now offering digital styling guides, and personal styling services. If you are looking for some styling help that is inexpensive and easy, check out my digital styling guides. If you want some one-on-one help shopping, building and editing your wardrobe, or packing for a trip, I can also assist. Check out all the styling services that I offer here.
This post contains affiliate links. By using my links to shop I may receive a small commission (at no cost to you). Thanks for supporting what I do