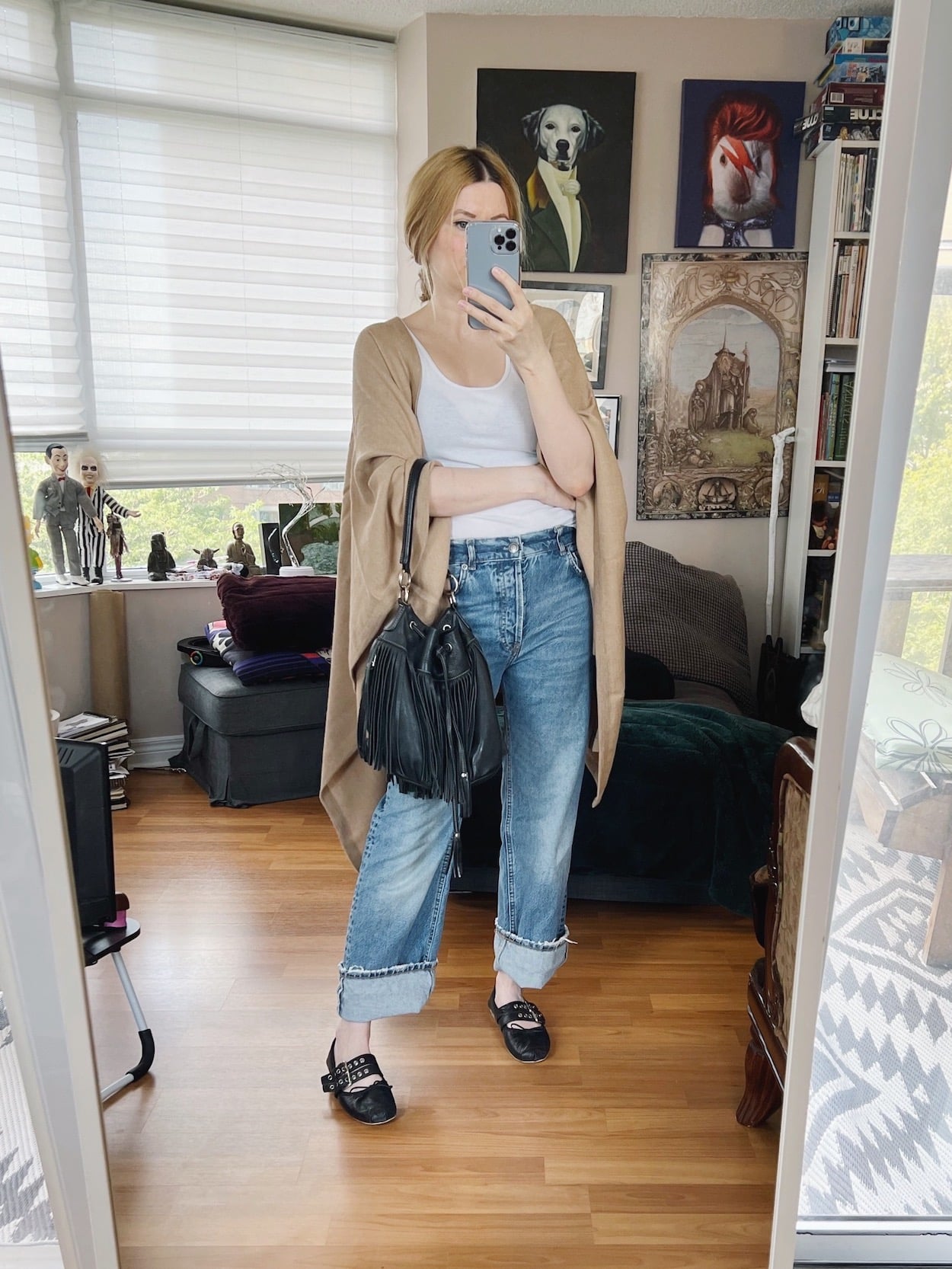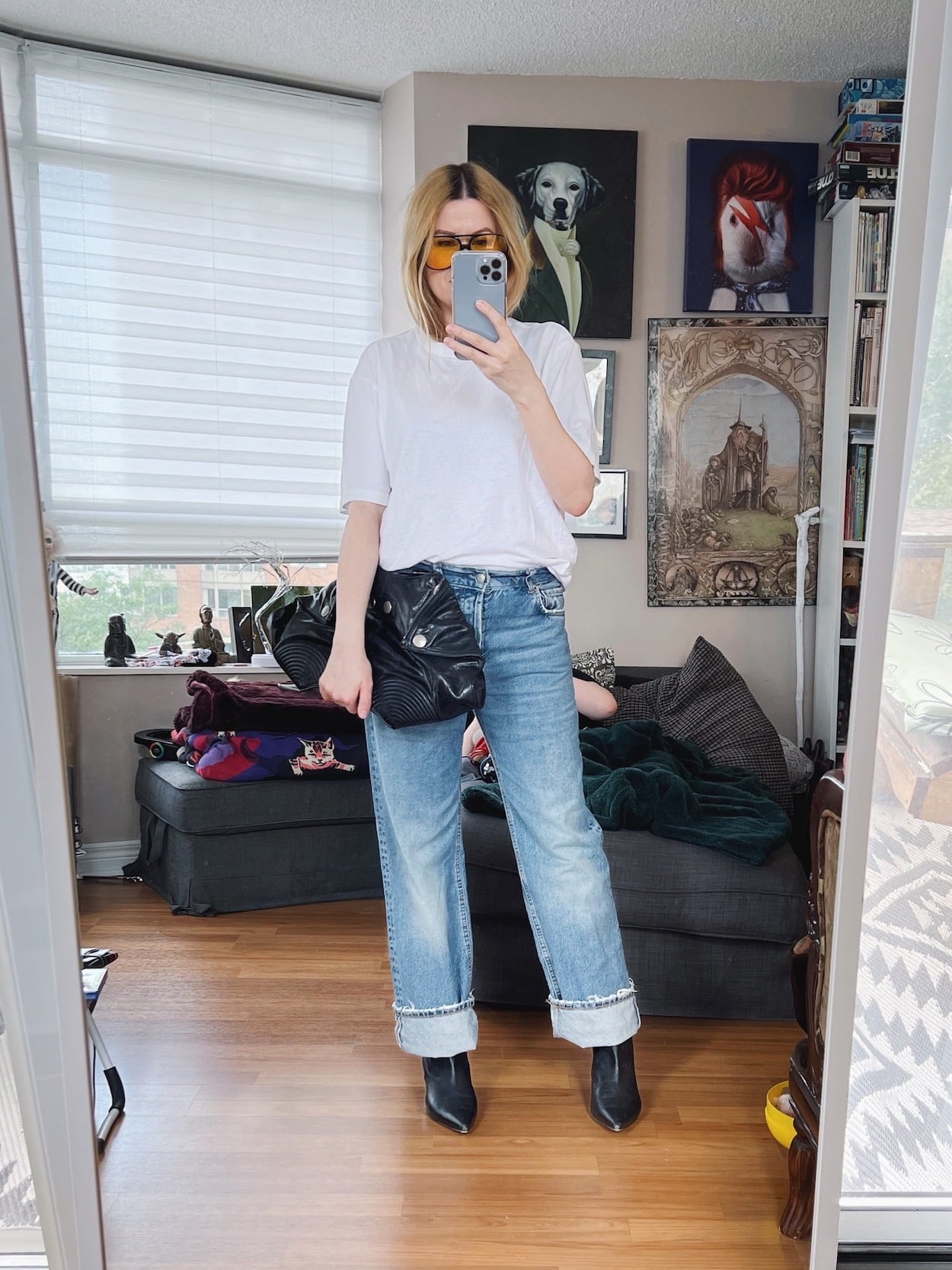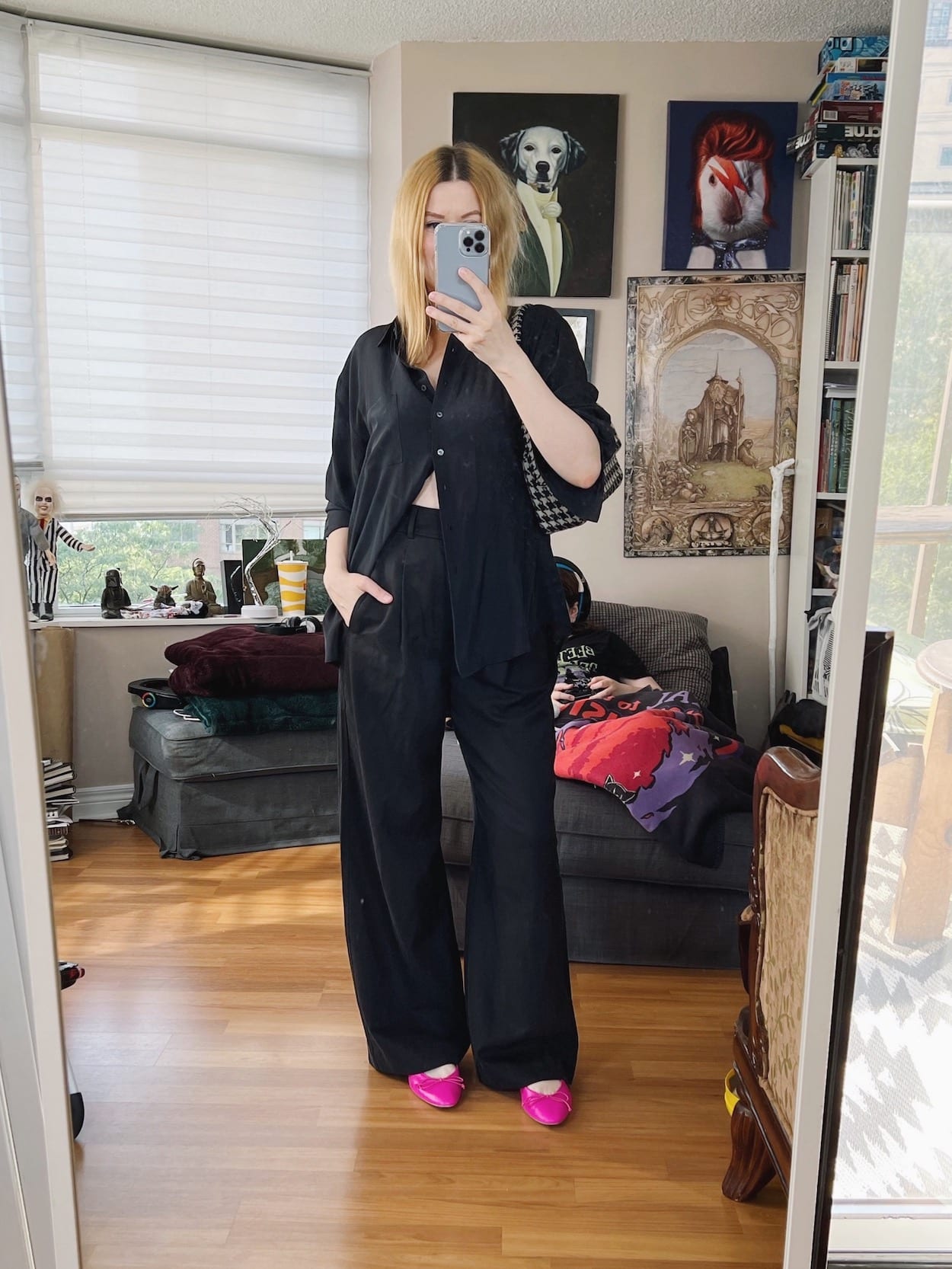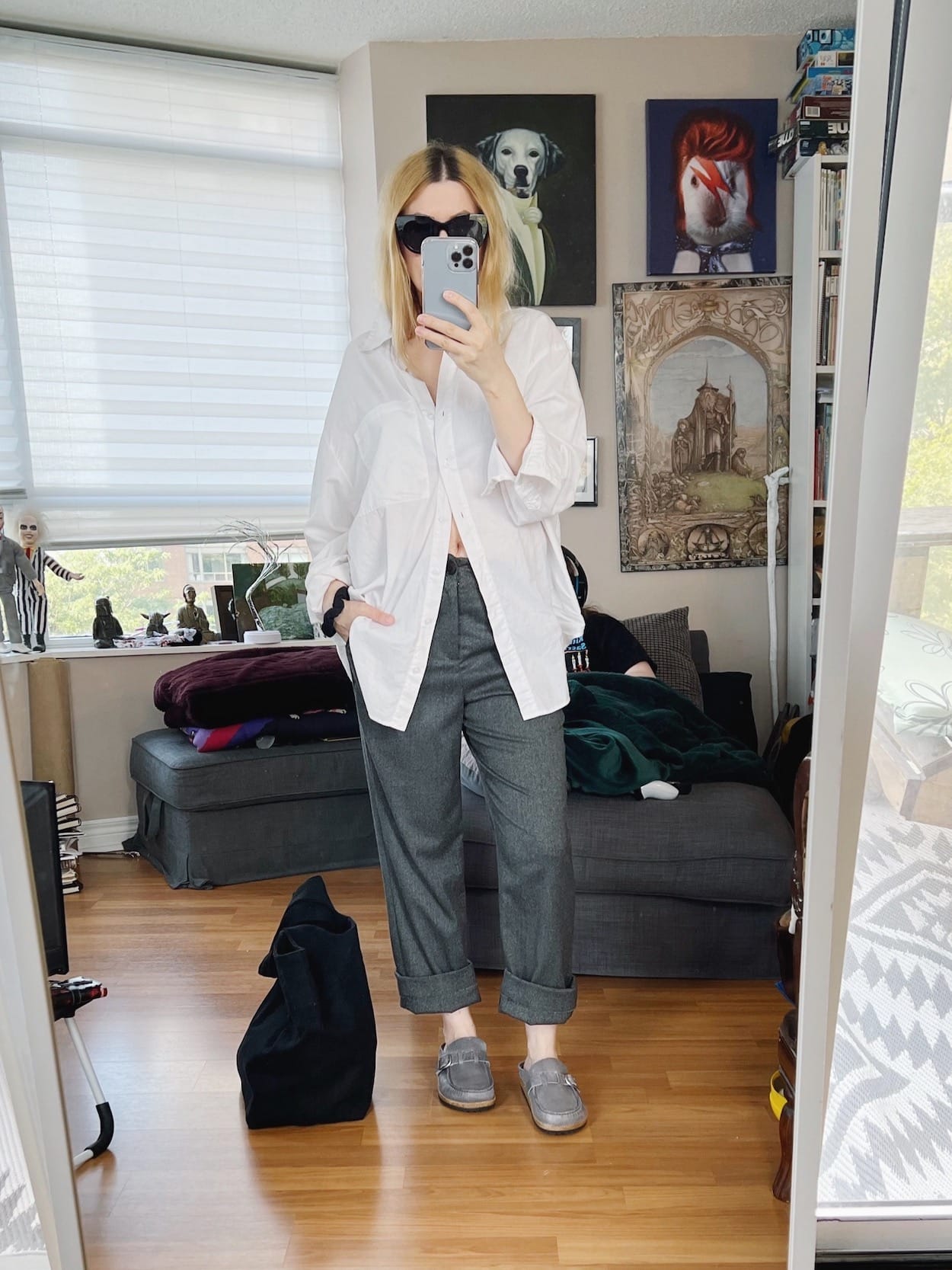 Outfit 1 – Tank | Boyfriend jeans | Cuyana cape | Miu Miu flats | Vintage Bucket Bag (similar)
Outfit 2 – T-shirt | Boyfriend jeans | Knee high boots (similar) | Retro sunglasses | Clutch
Outfit 3 – Silk blouse | Trousers | Ballet flats | Anine Bing bag
Outfit 4 – Button up | Trousers | Birkenstock clogs | Sunglasses | Black tote (similar)

I just started watching the new Prime series A League of Their Own, and it's really good. I loved the movie and this does an excellent job of living up to that.
On a topic change, I've been on Pinterest forever.
I joined it when it was still in Beta and have been an active user since.
It has always been a huge source of traffic to my website besides Google, but lately I have noticed a massive drop.
Pinterest is notorious for their spam filter accidentally marking accounts as spam, therefore, leading to a loss of traffic, so I am wondering if that is the case.
I emailed them, but I'm sure I'll get back a canned response saying there is nothing wrong, and "here is a list of best practices that you should be doing".
I follow all the practices, I even jumped on their idea pin bandwagon even though they literally drive no traffic due to lack of URL inclusion.
I am so sick of having to play and follow all the social media game rules only to still have them fuck you over.
Sigh.
Thanks for letting me vent. It's just so frustrating and defeating after spending so much time trying to build something.
Fingers crossed they get back to me with and say, "oops, our bad. We fixed it". Not likely though.
On a positive note, I updated my site with some new personal shopping hours and restocked the capsule wardrobe and packing list packages.
I actually made the initial mistake of listing each one as having 5 in stock not thinking that there would be multiple people wanting the services at once.
I figured one, maybe two a month if I was lucky. Not realizing that multiple may go at once, and I will panic because I do not have staff to assist me.
I did it though and learned my lesson. Things are restocked with manageable numbers. I will also be adding some new guides in the digital guide section soon as well.
You might also like:
Weekly Reads and Finds last week
SHOP THE UK LINKS


I am now offering digital styling guides, and personal styling services. If you are looking for some styling help that is inexpensive and easy, check out my digital styling guides. If you want some one-on-one help shopping, building and editing your wardrobe, or packing for a trip, I can also assist. Check out all the styling services that I offer here.
This post contains affiliate links. By using my links to shop I may receive a small commission (at no cost to you). Thanks for supporting what I do
This post contains affiliate links. By using my links to shop I may receive a small commission (at no cost to you). Thanks for supporting what I do