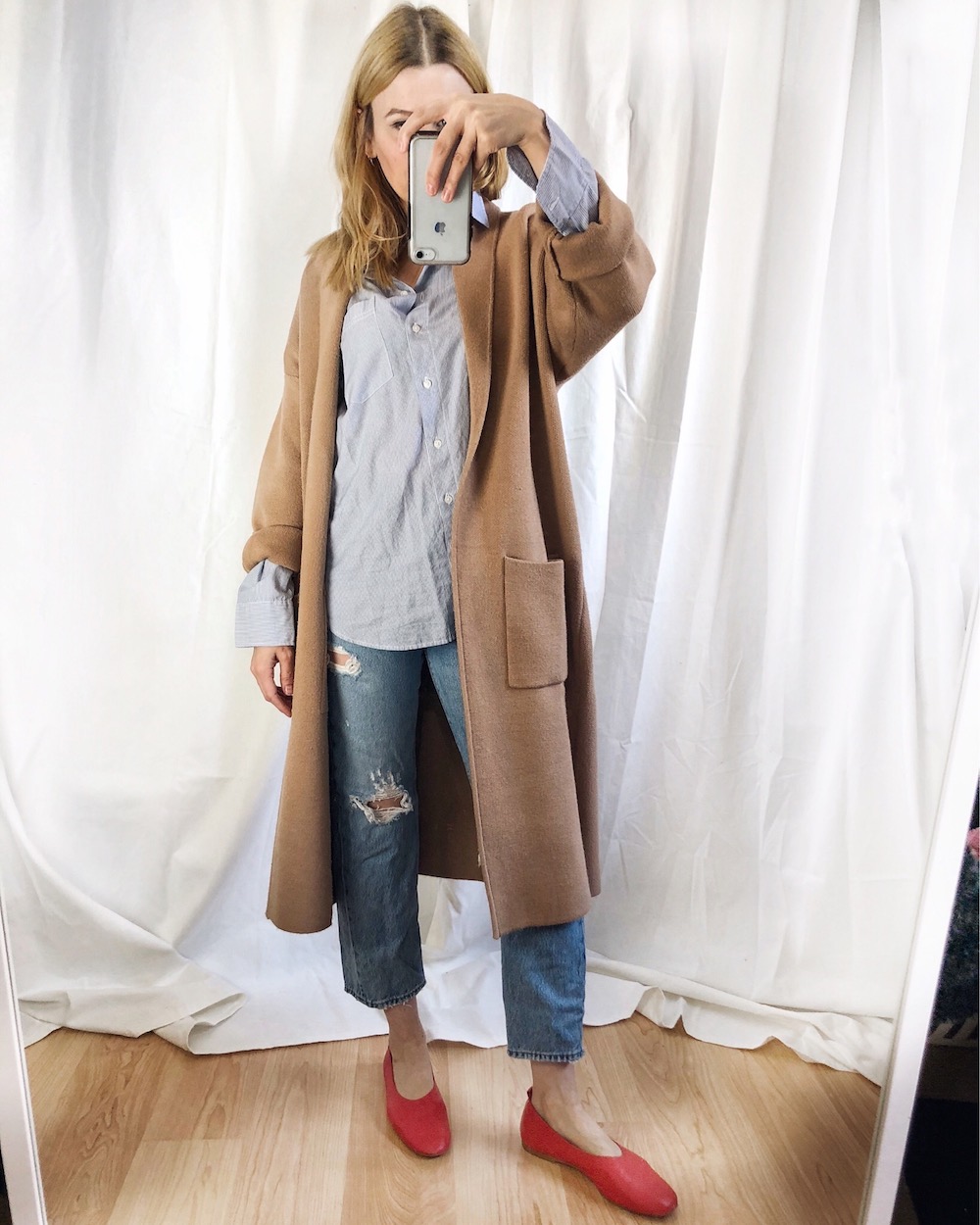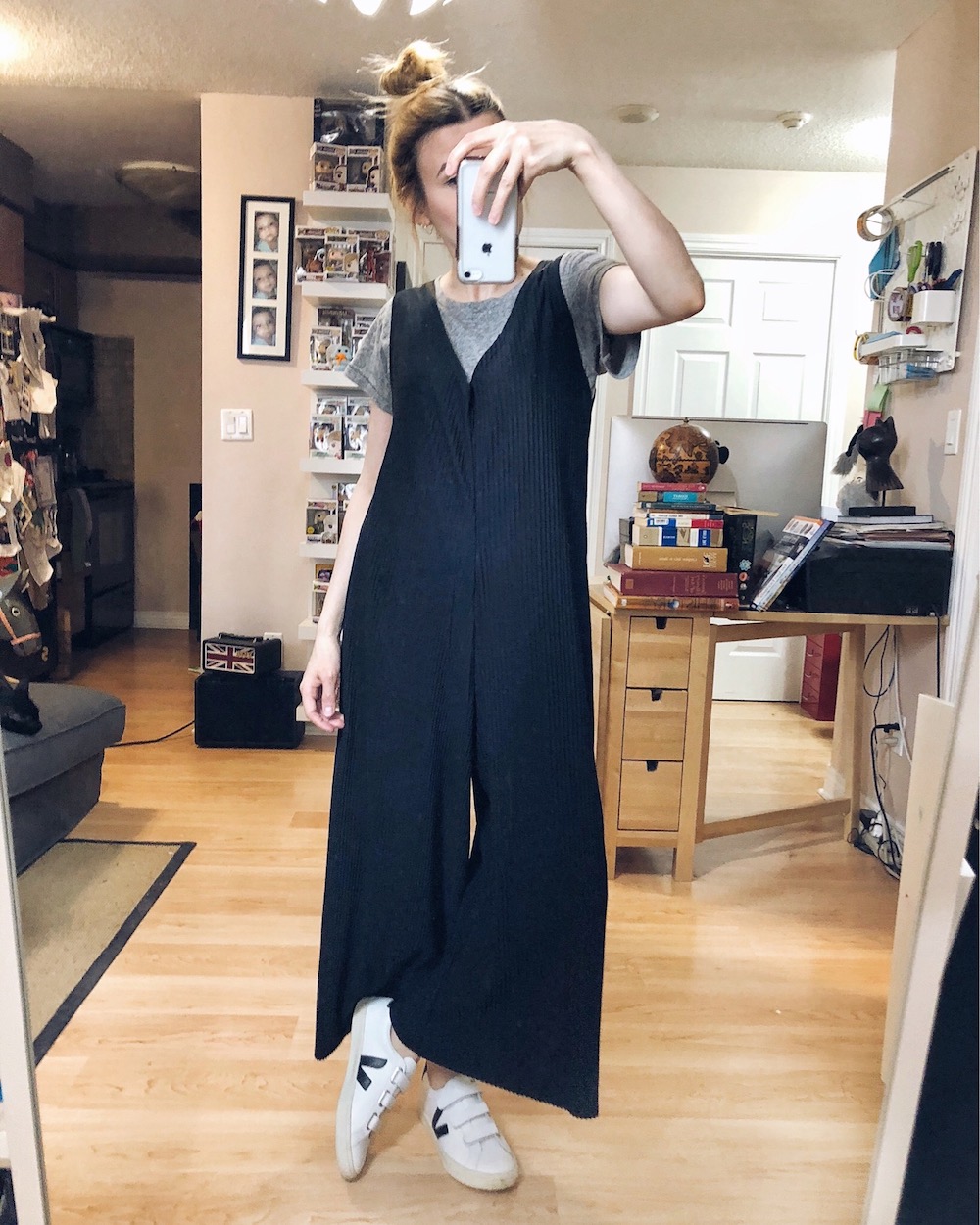 Outfit 1 – Blue Blouse | Levis | Long Cardigan | Flats |
Outfit 2 – Anine Bing Sweatshirt (similar) | Everlane Joggers I Veja 3-Lock |
Outfit 3 – Madewell Tee | Black Jumpsuit (similar) I Veja 3-Lock |
Outfit 4 – Striped sweater | Levis | Flats |
---
SHOP THE POST


---
I managed to get dressed somewhat this week more often than not, so that counts for something right?
Is anyone else psychosomatically giving themselves a sore throat and then panicking about it? Just me? 😉 My oldest said her nose was full and she thought she was getting sick, so after my initial freakout I realized she literally has not left her room for over two weeks so it probably is nothing.
She then proceeded to eat a sandwich that she put too much horseradish-mayo on, and it cleared it up pretty quick. Panic averted by horseradish.
I ventured away from a bit from social media this weekend. Namely Twitter and Reddit which I found I was constantly refreshing the pages for any updated news or information.
It was becoming a bit unhealthy so I needed to step back.
Today was a nice and quiet day which is a change. Animal Jam (an online game by National Geographic for kids) has a 2 week free membership so we jumped on that and Merle has been quietly playing.
She's been playing as a non-member for years, so she was pretty stoked.
Roo likes to online game with her friends so she is totally taking advantage of the everyone stay home aspect of most of the world's lives.
Tom got sucked into watching Tiger King (I knew he would) and I think he has finished it in record time. I'm not into documentaries like that, but they are right up his alley.
Here's a fun thing if you have kids. Use Google on your iPhone to search an animal, then scroll down and select "View in 3D".
Your phone's camera will come on and you move it around a bit until a full-size animal appears. It's really cool. We've had some fun photo ops with wild animals today.
Have a safe and healthy week. Stay home.
This post contains affiliate links. By using my links to shop I may receive a small commission (at no cost to you). Thanks for supporting what I do.
You may also like:
What I wore last week.
Follow me on
FACEBOOK || INSTAGRAM || PINTEREST || LIKEtoKNOW.it