Pepperjam Verification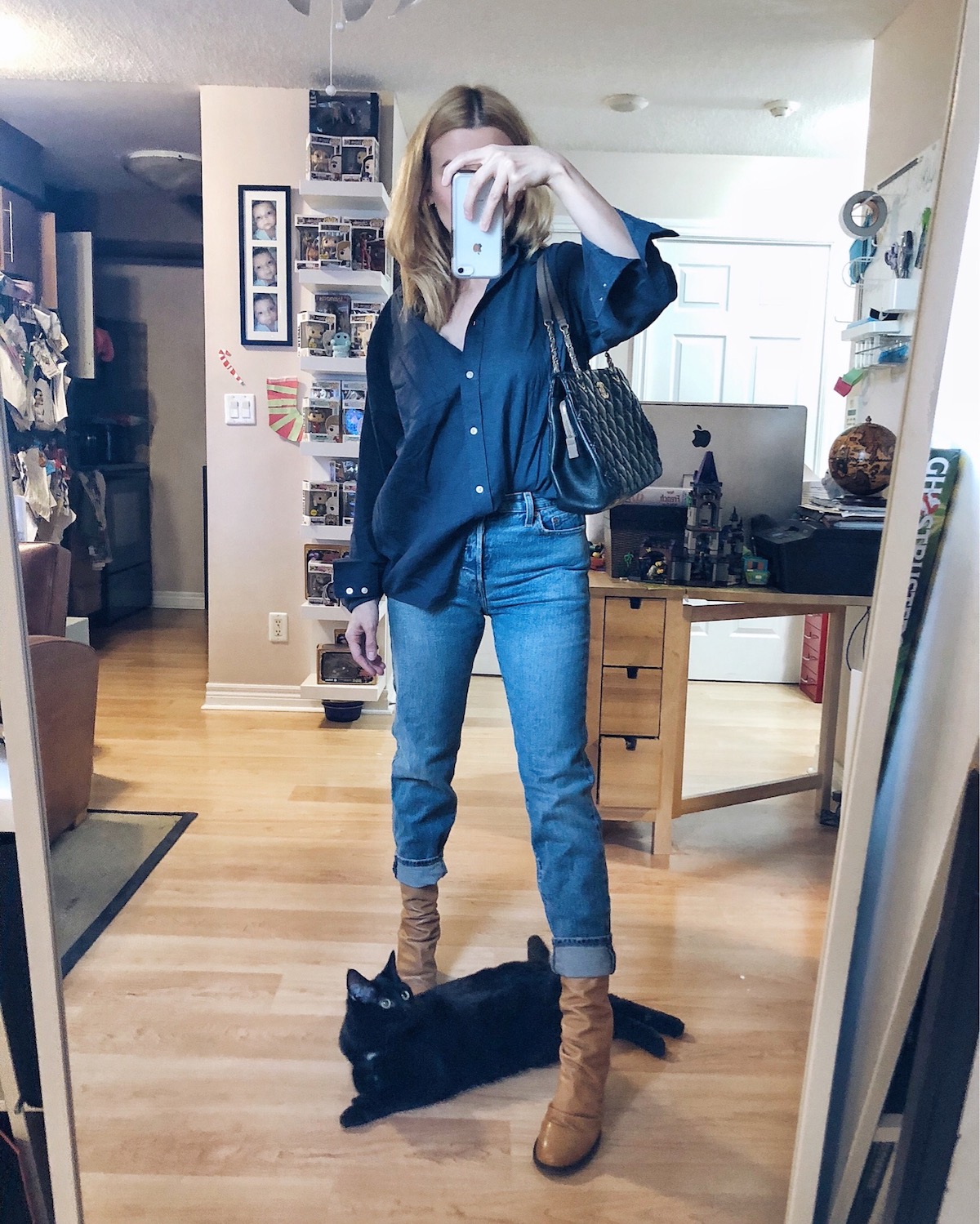 Outfit 1 – Black Turtleneck | Jeans | Boots | Purse (similar)
Outfit 2 – Blouse | Levis | Boots | Purse
Outfit 3 – Sweater | Levis | Everlane Boots | Purse
Outfit 4 – Turtleneck | Black Levis | Everlane Boots | Blazer | Purse
Outfit 5 – Wrap Sweater | Trousers (similar) | Boots | Purse
---
SHOP THE POST


---
And just like that, she turned 15. I can't believe how fast time truly does fly. It may not feel like yesterday that she was born, but honestly, it feels like only 5 or 6 years ago.
Next up: Merle turns 9. Almost at those double digits.
We went to see Frozen II today and it was really, really good. Better than the first one, and much funnier with humour that both the kids and adults appreciated. I highly recommend it.
I have been doing the back and forth dance of whether I should buy the last few things on my Christmas list now, or wait and take my chances to see if they are on sale on Black Friday through Cyber Monday.
I wouldn't mind getting my order in before the huge influx this week, but also I don't want to take the chance of things selling out or not arriving on time. I know it is such first world problems…but also Canadian problems when you need to ship stuff from the US.
I did manage to find Roo these super cool Friday the 13th pyjamas. The artwork is by Steven Rhodes who we love. I have this blanket on my shopping list for her too. I know it is morbid but it is the graphic she likes. I personally like this one.
I have some good sales to let you know about if you are looking to shop at sustainable shops this year. I'll update as I find out more.
You may also like what I wore last week.
Follow me on
FACEBOOK || INSTAGRAM || PINTEREST || BLOGLOVIN'