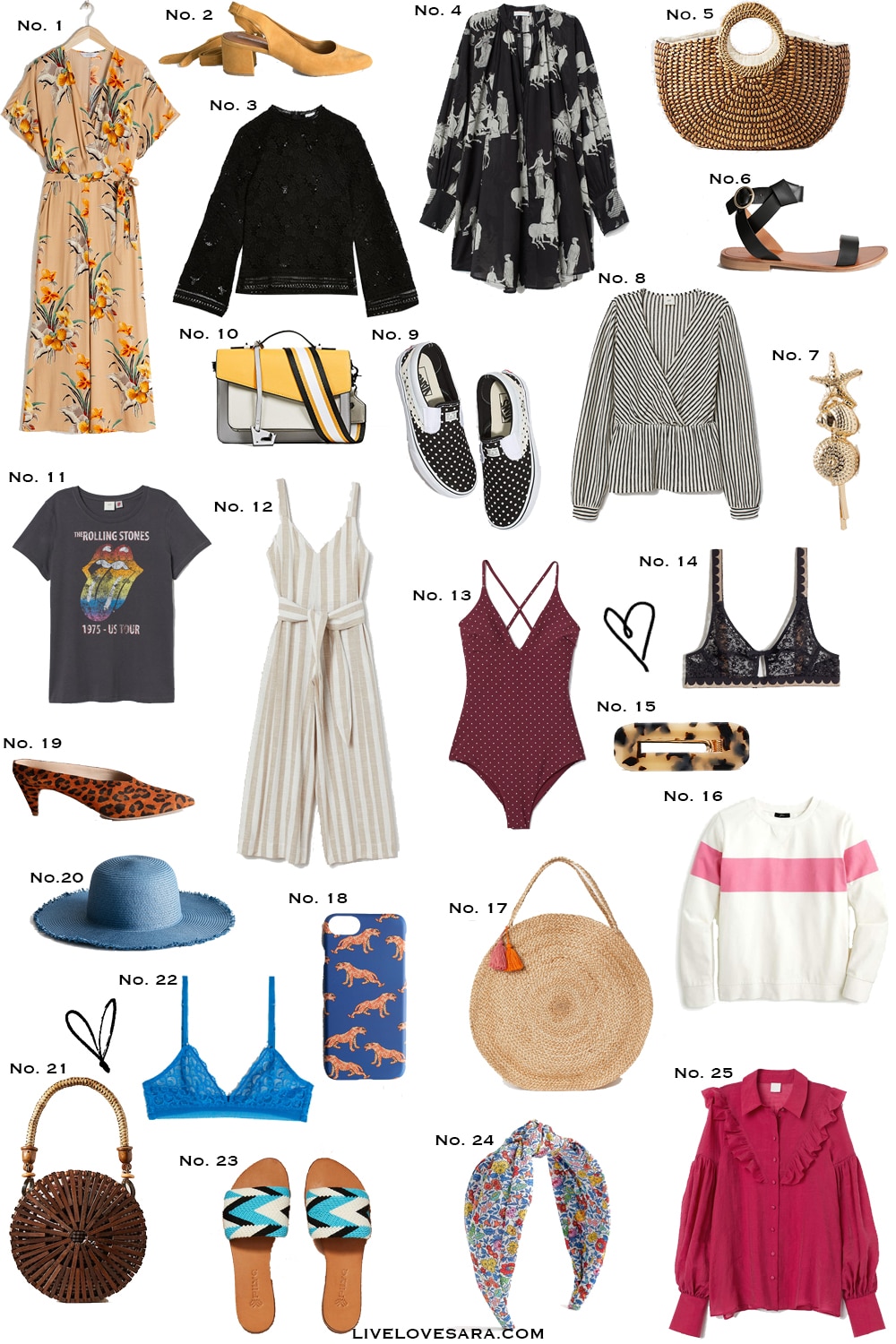 One | Two | Three | Four | Five | Six | Seven | Eight | Nine | Ten | Eleven | Twelve | Thirteen | Fourteen | Fifteen | Sixteen | Seventeen | Eighteen | Nineteen | Twenty | Twenty-one | Twenty-two | Twenty-three | Twenty-four | Twenty-Five
---
SHOP THE POST


---
We went to the museum today even though we have gone a million times. It never gets old for me even though I know Tom and Roo don't find it as thrilling after the 100th time. I was hoping that since it was Good Friday that it would be less crowded due to people doing Good Friday stuff 😉 but apparently everyone else had the same idea.
I'm damn tired now even though we didn't walk a horrendous amount of steps. It's the crowds, they just syphon that energy right out of me. I need to hit it up during a weekday where I can walk leisurely and enjoy myself.
We always spend a large amount of time in the dinosaur exhibit because Roo loves them…..except the water ones. Those terrify her which leads her to be frightened of large, open bodies of water. She thinks the Kraken exists and it is a modern-day dinosaur just waiting for her to go into the ocean so it can eat her.
And because she loves dinosaurs we were excited to see that the Zuul exhibit was on. Anything named after Ghostbusters is good in my books.
Weekly Reads (and maybe videos):
Famous Authors Are Writing Books for a Time Capsule That We Will Never Get to Read.
A bookstore in London that is devoted to mostly overlooked works by female writers in the mid-1900s.
This Fire Extinguisher Flower Vase is such a great idea (if it actually works like that).
Mid-Century Modern Playgrounds.
Levi's is having a Friends and Family type of sale for this long weekend with 30% off and free shipping using the code ENJOY (in the U.S.), and TAKE30 (for Canadians). I may have bought these in the Authentically Yours wash. I have them without distressing and I love the way they fit.
Macabre Miniatures. I would have really liked a dollhouse full of these when I was little….even now.
We just bought this shirt for Merle, because she is a little bit dark and a whole lot of crazy cat lady. It's big on her but she loves it anyway.
Dinosaur tail caught in amber and is covered in feathers. This is older but still so interesting.
A 14th century "clutch" from Iraq. I'd totally carry this.
And if you need some cheering up then here is a whole site devoted to animals riding on animals.
---

---
You can see more of my Weekly Reads and Finds here.
Follow me on
FACEBOOK || INSTAGRAM || PINTEREST || BLOGLOVIN'