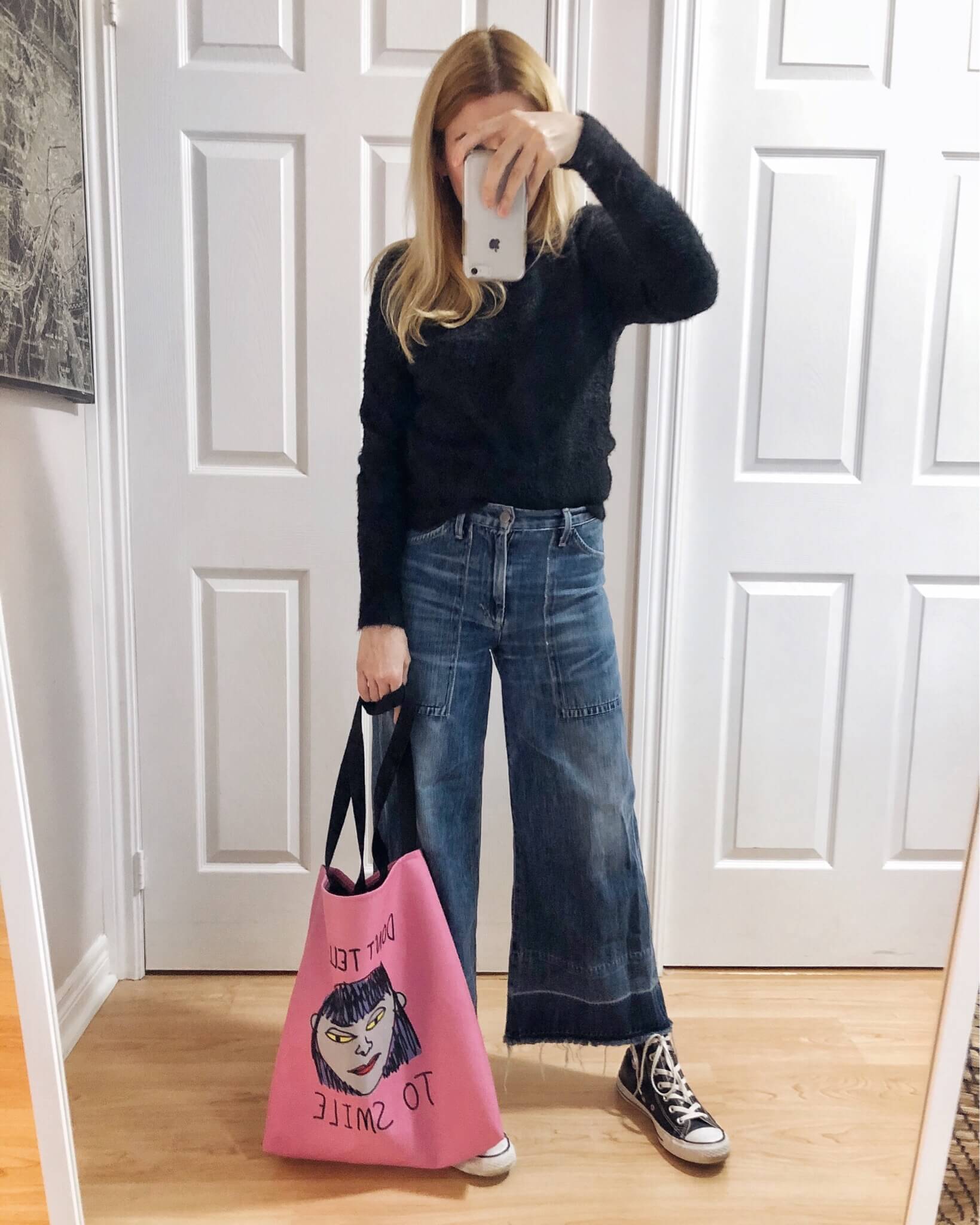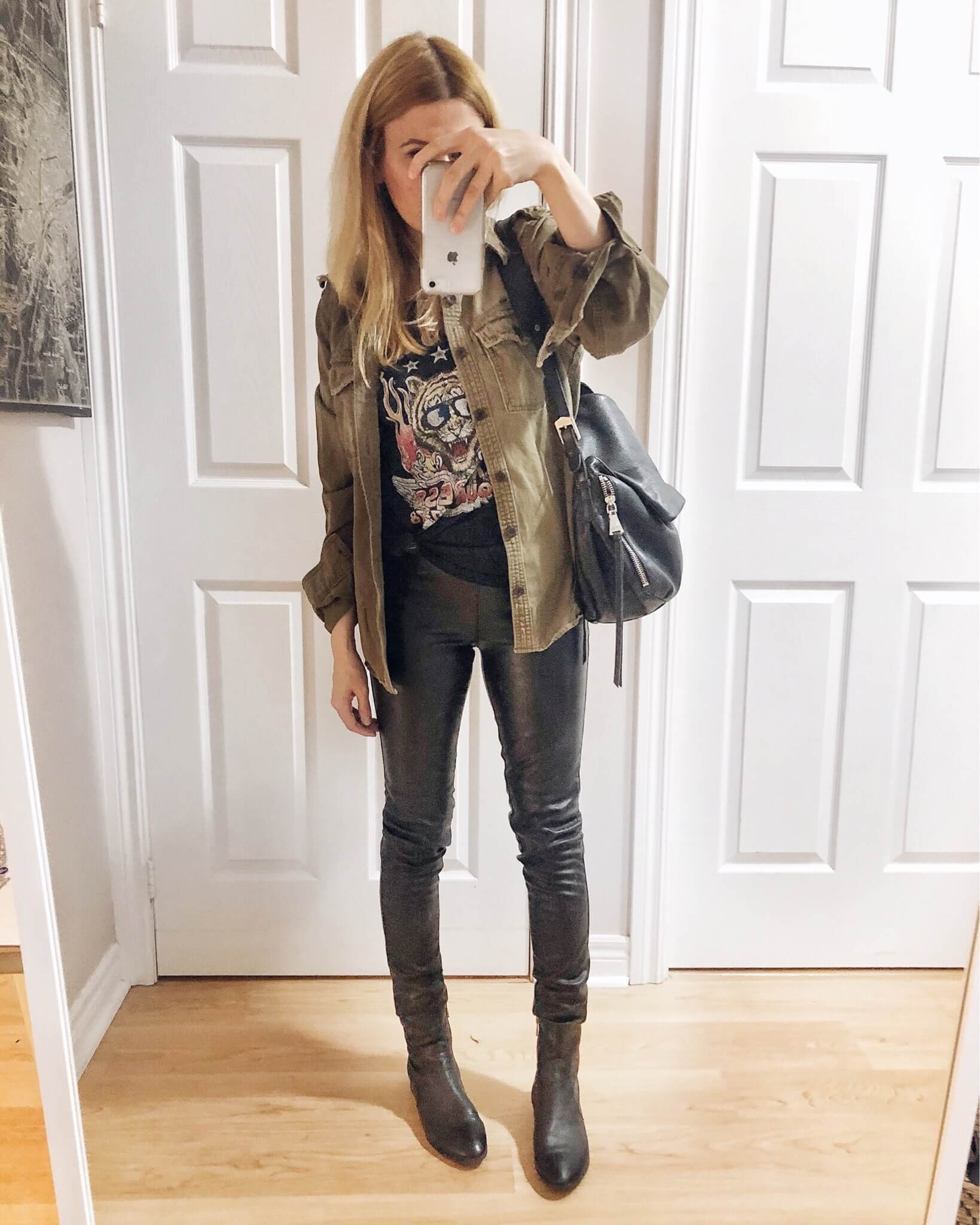 Outfit 1 – Camisole (similar) | Cardigan | Jeans | Booties (similar) | Purse | 
Outfit 2 – Sweater | Jeans (similar) | Shoes | Tote | 
Outfit 3 – T-shirt | Military Shirt (similar) | Faux Leather Pants (another similar pair)| Boots (similar) | Purse | 
Outfit 4 – Shirt | Jacket (similar) | Jeans | Purse | 
SHOP THE POST


I don't really have much to say today. I have gone into survival mode to make it through the next week and get everything done. We went to Dave & Buster's for the first time on Friday night for Merle's birthday dinner.
Although she was more into playing the games than eating dinner. I was pleasantly surprised that they have really good food because I was expecting something more like Chuck E Cheese. 
I found a jacket at Zara that I hope works for winter. It isn't down-filled, but it is supposed to have thermal fill which insulates and retains body heat. It only costs $49 which is why I bought it, and they only had my size left. It should be arriving in the mail tomorrow so I'll let you know how it works out. 
I managed to get my site fixed after being on with support seven times (which is ridiculous) I am seriously considering changing hosting companies because it shouldn't take 7 different people to try to figure out what is wrong.
I basically figured it out and led them in the right direction.
There is no excuse for that especially coming from what is one of the largest hosting companies known.
It was about 24 hours of stress that I didn't need at that time. I wish I was more techie and I am seriously thinking about taking a college course or two that will help me out in this department.
Unless there are some online courses that will work too.
If you know of any let me know.  
This post contains affiliate links. By using my links to shop I may receive a small commission (at no cost to you). Thanks for supporting what I do