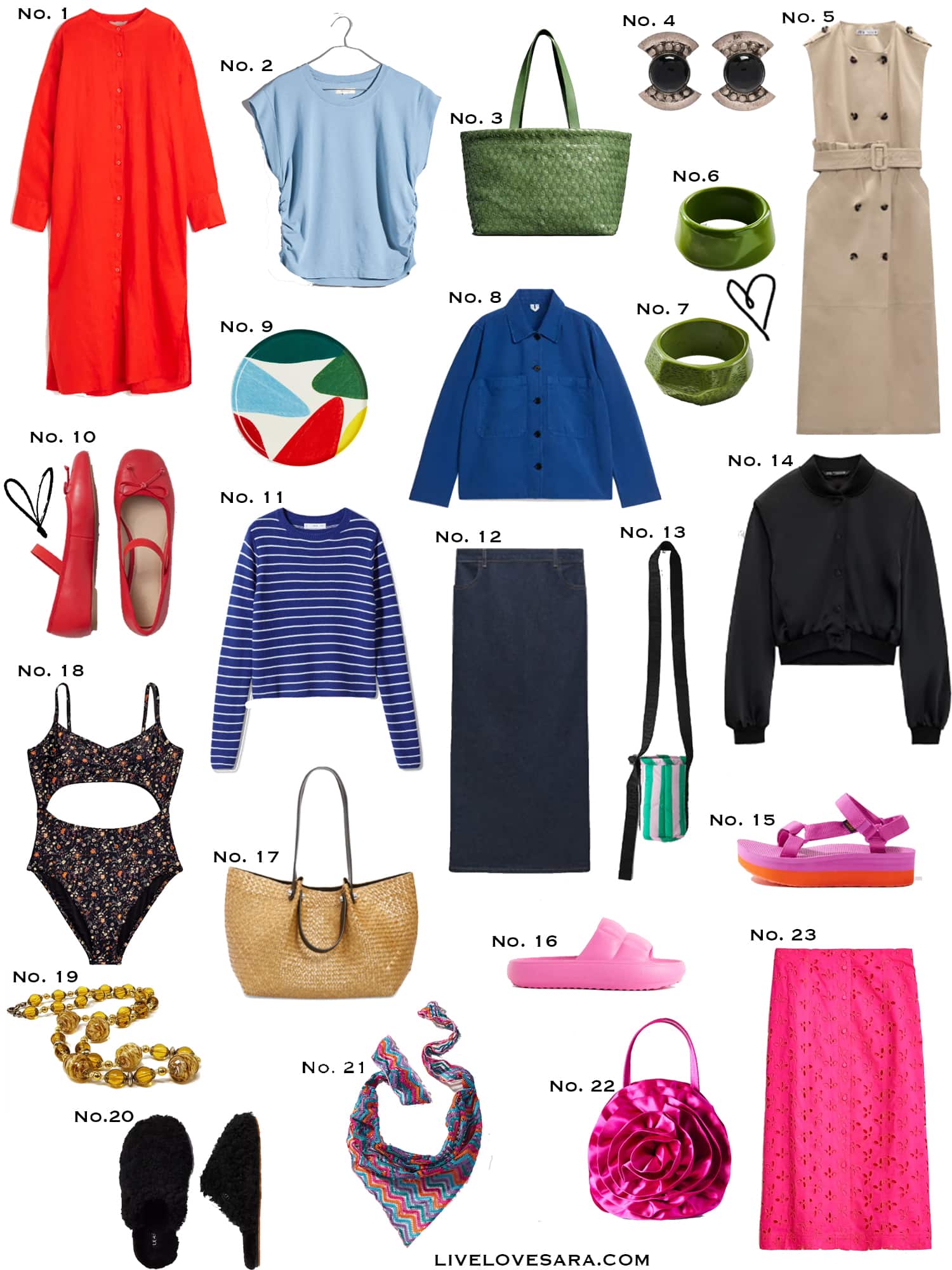 One | Two | Three | Four | Five | Six | Seven | Eight | Nine | Ten | Eleven | Twelve | Thirteen | Fourteen | Fifteen | Sixteen | Seventeen | Eighteen | Nineteen | Twenty | Twenty-one | Twenty-two | Twenty-three
I was good with no purchases last week, but this week I bought a couple of vintage things. They are actually from the same seller, so it was like a happy accident.
I have been searching for a suede, fringed jacket and found one from the 70s that I hope looks as nice in person. I started searching their store and saw a vintage 1950s letterman sweater.
It is red wool with a W on it which is perfect. I have looked at them over the years but have never found a colour that I liked with a letter that worked for my name.
So it was a jacket purchase with a bonus sweater find. It kind of works for the preppy vibe because…
This week I was kind of getting excited over a distorted preppy aesthetic, so I made a capsule wardrobe for it with an explanation of my thought process in that post.
It's a fun aesthetic. I find that it exercises my style creativity when I play around with different aesthetics.
I also made a French style inspired capsule wardrobe digital style guide that also contains a bonus weekend packing list.
The preppy wardrobe made me REALLY want to get the track jacket/blazer hybrid. It's such a statement piece.
Maybe some other day.
Weekly Reads and some videos:
Ai Weiwei Uses 650,000 Lego Bricks for Recreation of Monet's Monumental 'Water Lilies'
'The Lost King' Dramatizes the Search for Richard III's Remains. This looks GOOD. The trailer is about mid page in the article.
Explore the Hereford Mappa Mundi, the Largest Medieval Map Still in Existence
Florida school principal fired for showing students Michelangelo's David sculpture. This is insanity.
The Humbling Tyranny Of The Photos Our Kids Take Of Us
How Loneliness Reshapes the Brain
The Story Of The Sword Duel Between Two Topless, Aristocratic Women
Tens of Thousands of 12,000-Year-Old Rock Paintings Found in Colombia: The Sistine Chapel pf the Ancients.
You might also like:
Weekly Reads and Finds last week
SHOP THE UK LINKS


I am now offering digital styling guides, and personal styling services. If you are looking for some styling help that is inexpensive and easy, check out my digital styling guides. If you want some one-on-one help shopping, building and editing your wardrobe, or packing for a trip, I can also assist. Check out all the styling services that I offer here.
This post contains affiliate links. By using my links to shop I may receive a small commission (at no cost to you). Thanks for supporting what I do