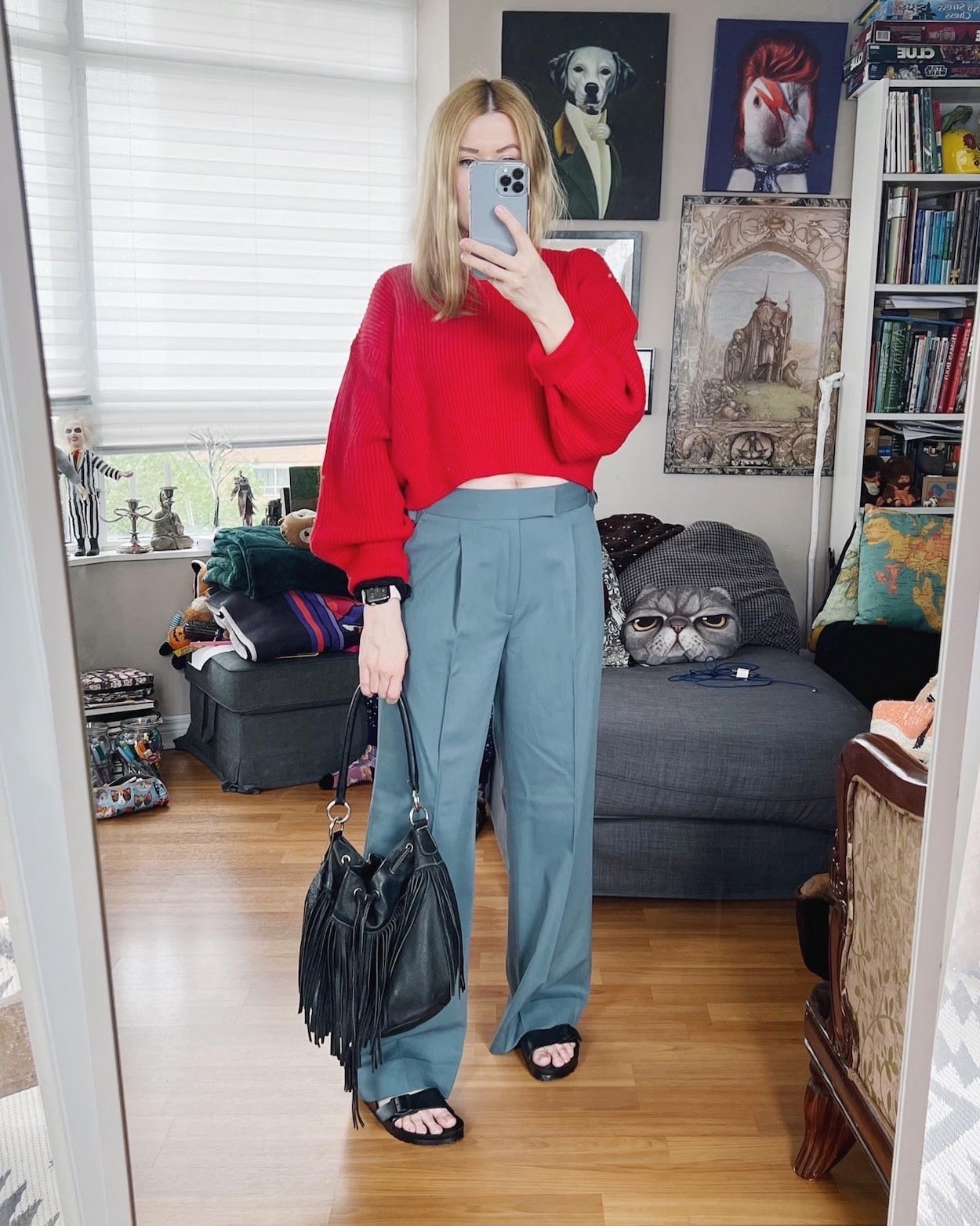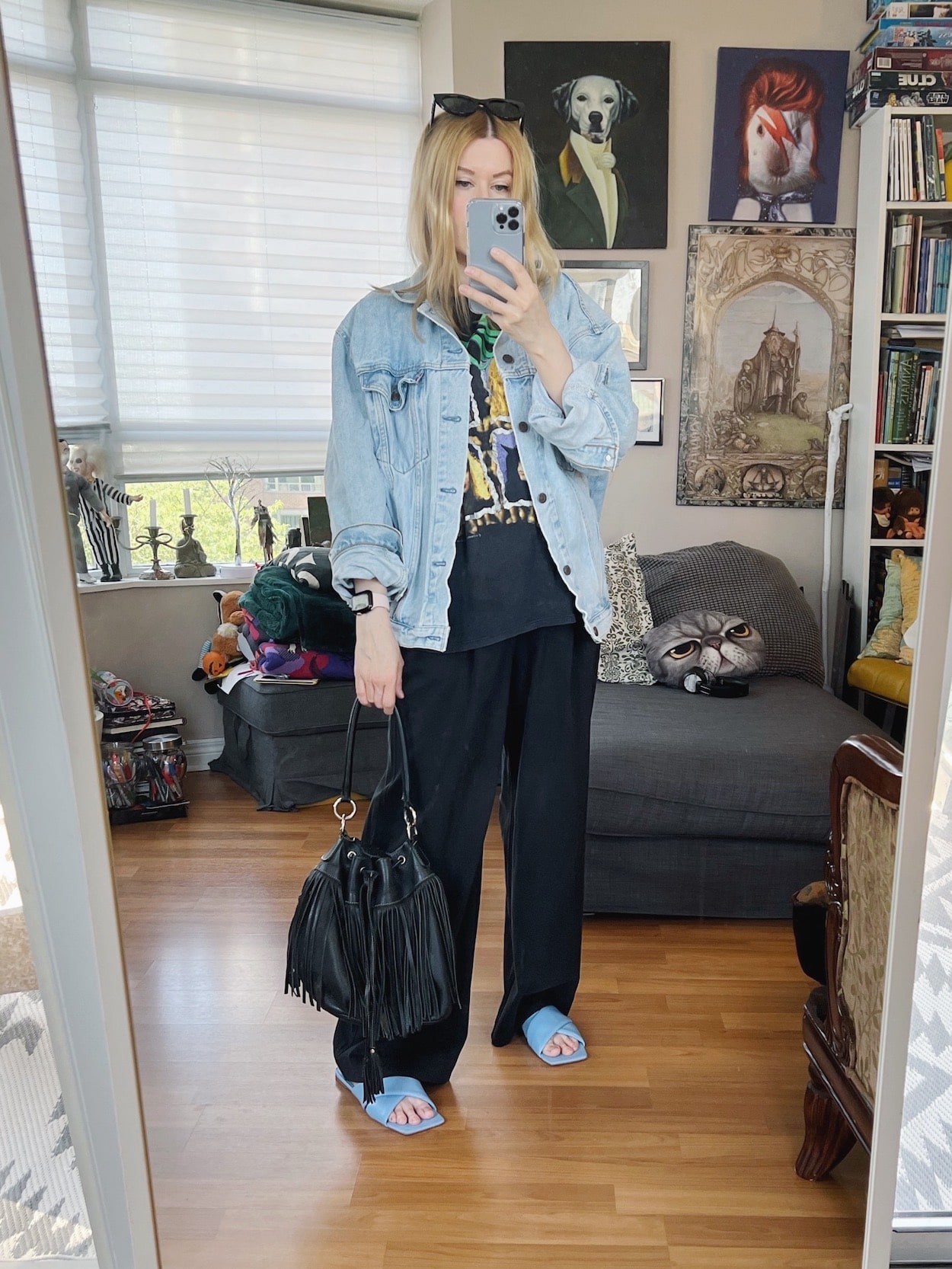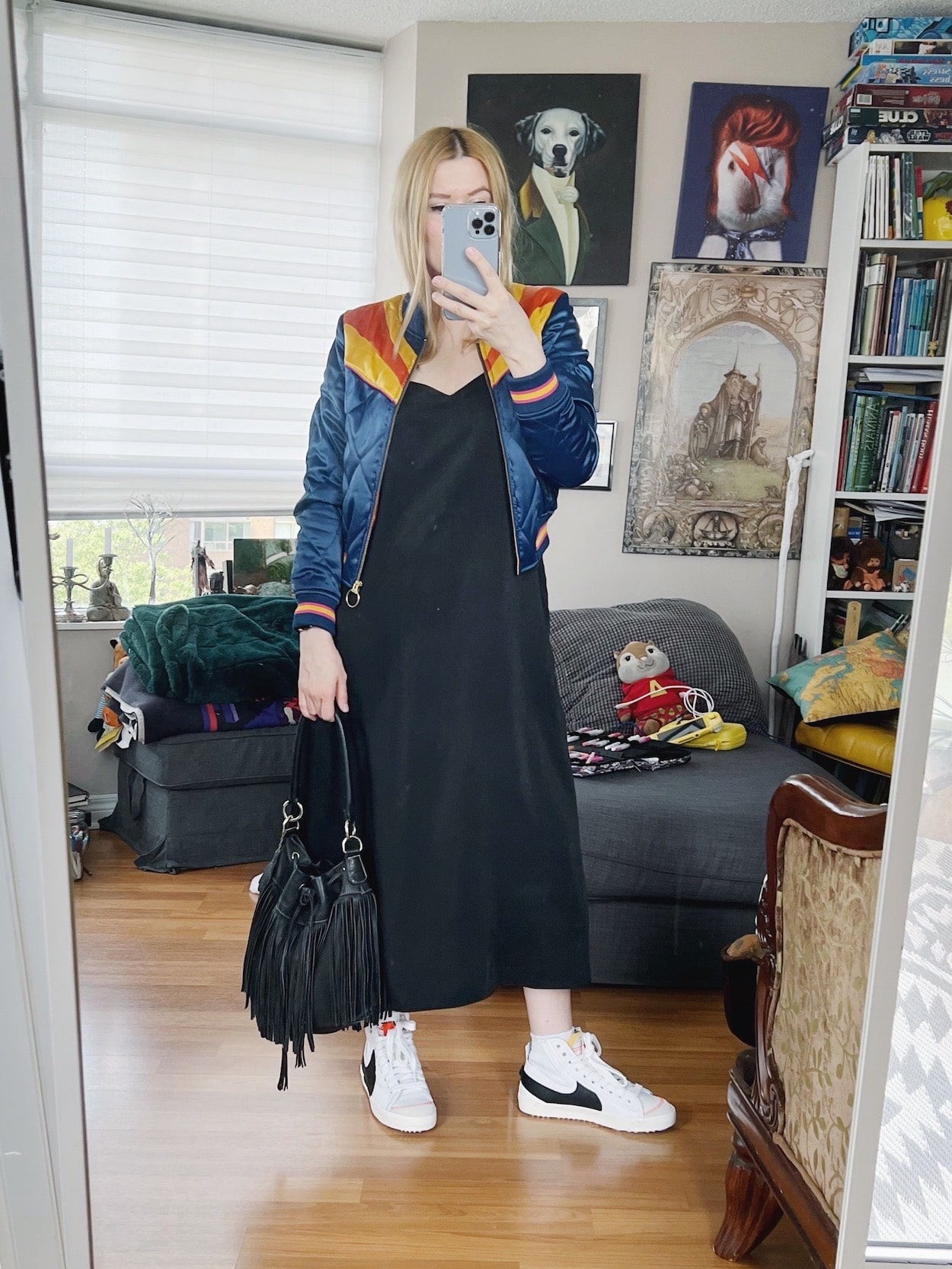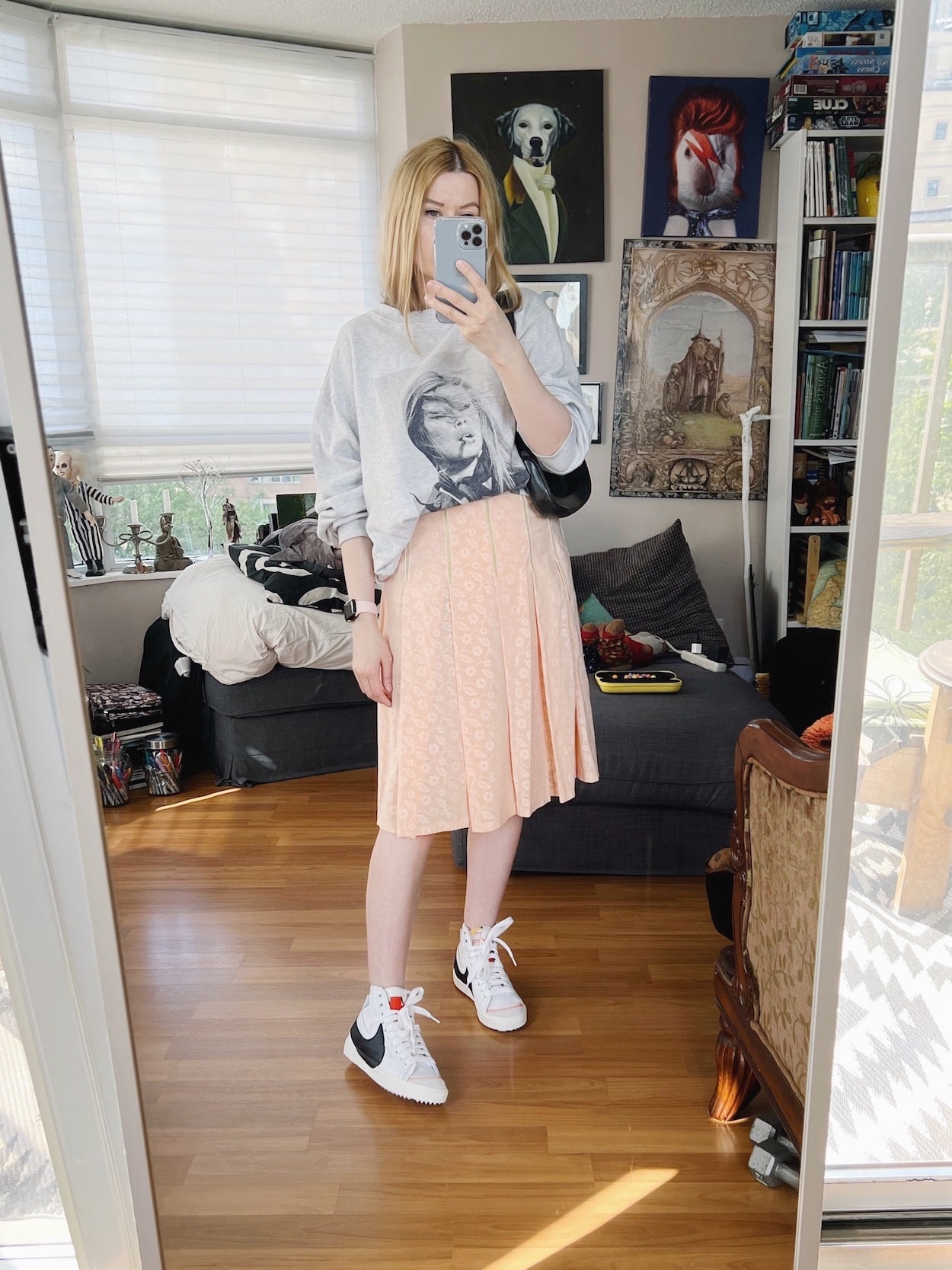 Outfit 1 – Sweater* | Trousers | Sandals | Vintage Bag (similar)
Outfit 2 – Vintage Band Tee | Vintage Denim Jacket | Trousers | Sandals | Vintage Bag (similar) Sunglasses
Outfit 3 – Wrap shirt | Vintage trousers | Mary Janes | Vintage Bag
Outfit 4 – Slip Dress | Retro Bomber | Nikes | Vintage Bag (similar)
Outfit 5 – Sweatshirt | Skirt | Nikes | Vintage Bag

There haven't been fireworks for the past couple of years, but they came back this year and on Canada Day we finally got to experience them from our new balcony.
The view was fantastic.
It was so nice not to have to go out into the crowds for a 15-minute show, then queue the elevator to get back up.
Especially since one of the elevators was down all weekend.
Other than that it was a pretty low-key weekend.
Way late nights, and way late sleep-ins got me into a bad routine which I am currently trying to fix.
I don't know what my issue is with not being able to get my shit together enough to go to bed at a decent time.
Maybe if I aim for a smaller goal of 15-minute increments I can fix it over time, kind of like when you are trying to get a kid back into a proper sleep schedule.
I submitted my second of the last projects for my class this week.
One more huge one to go, and then the exam, and it is done.
If you missed it, I added some services to my site since I am now almost officially a styling graduate.
I plan on offering some products like clickable wardrobe guides and such as well.
This is why I need to fix my sleeping schedule, so I can get the things done that I want to implement.
It's nice to have all these goals, but it doesn't work when you don't have the energy to accomplish them.
*The red sweater is part of the Zara sale and is now $17.99. It is a soft and thick knit, drop shoulder, with a hem that is shorter in the front than the back.
Stay safe.
You might also like:
What I Wore last week
SHOP THE UK LINKS


I am now offering digital styling guides, and personal styling services. If you are looking for some styling help that is inexpensive and easy, check out my digital styling guides. If you want some one-on-one help shopping, building and editing your wardrobe, or packing for a trip, I can also assist. Check out all the styling services that I offer here.
This post contains affiliate links. By using my links to shop I may receive a small commission (at no cost to you). Thanks for supporting what I do
This post contains affiliate links. By using my links to shop I may receive a small commission (at no cost to you). Thanks for supporting what I do