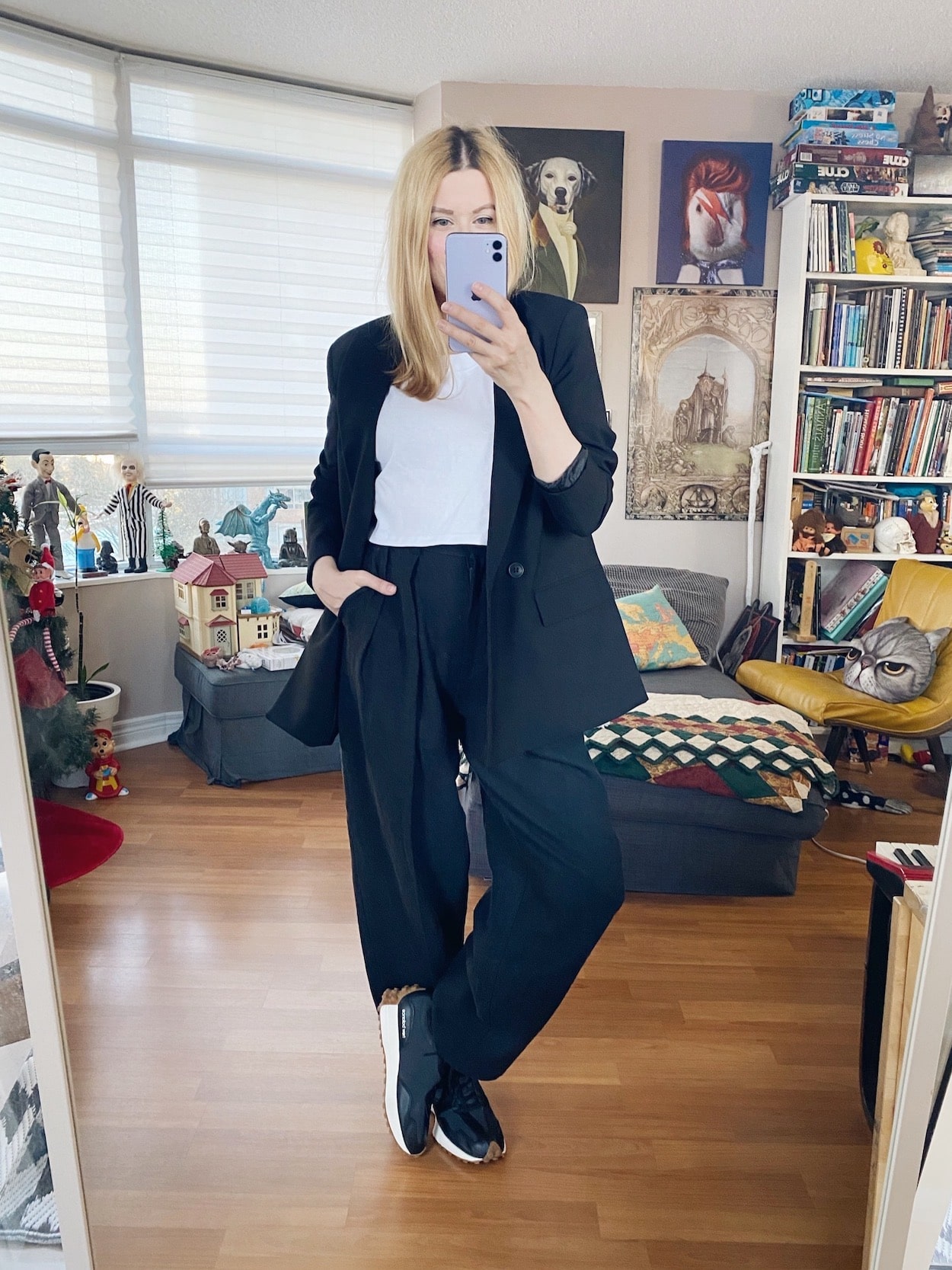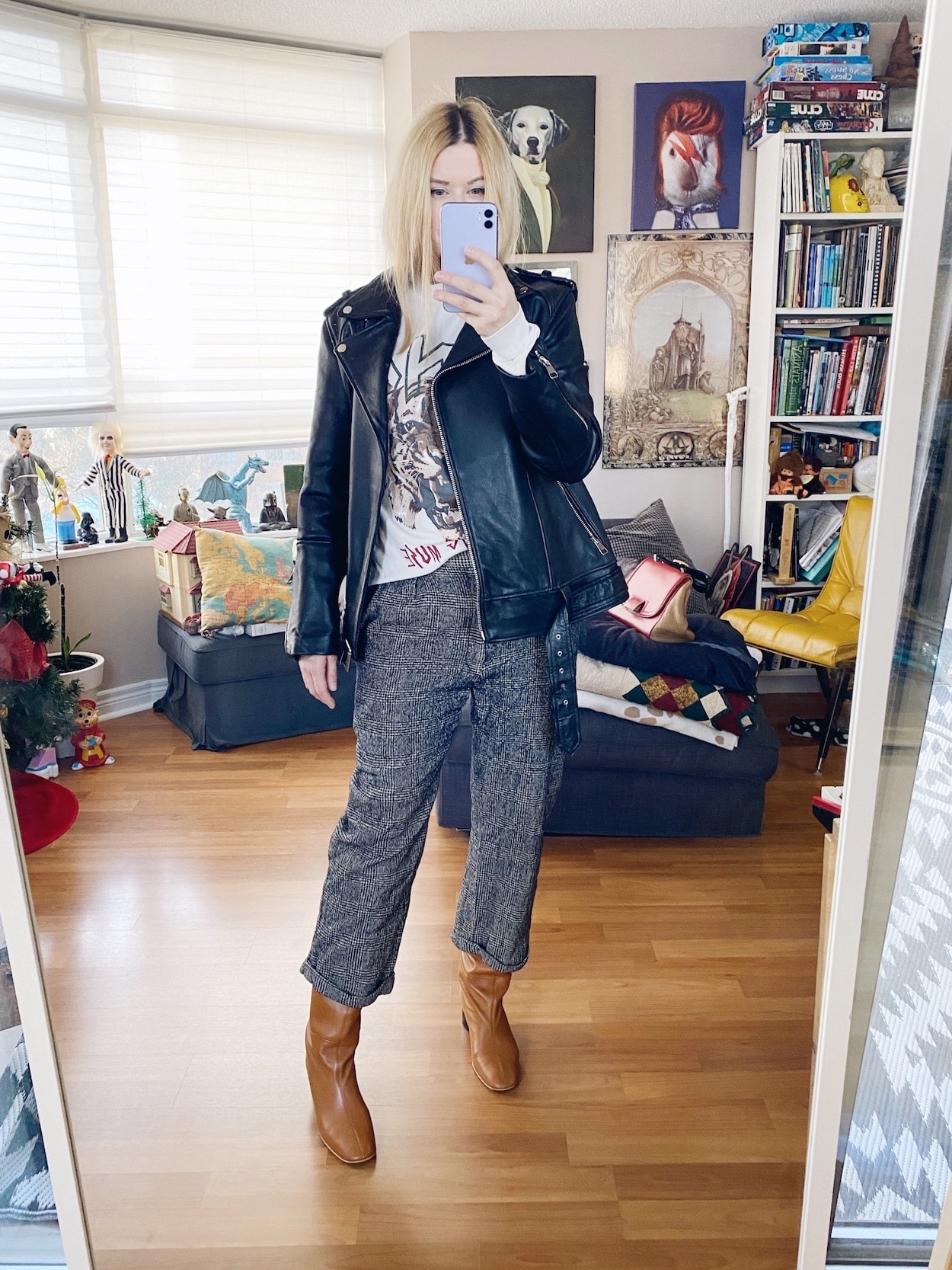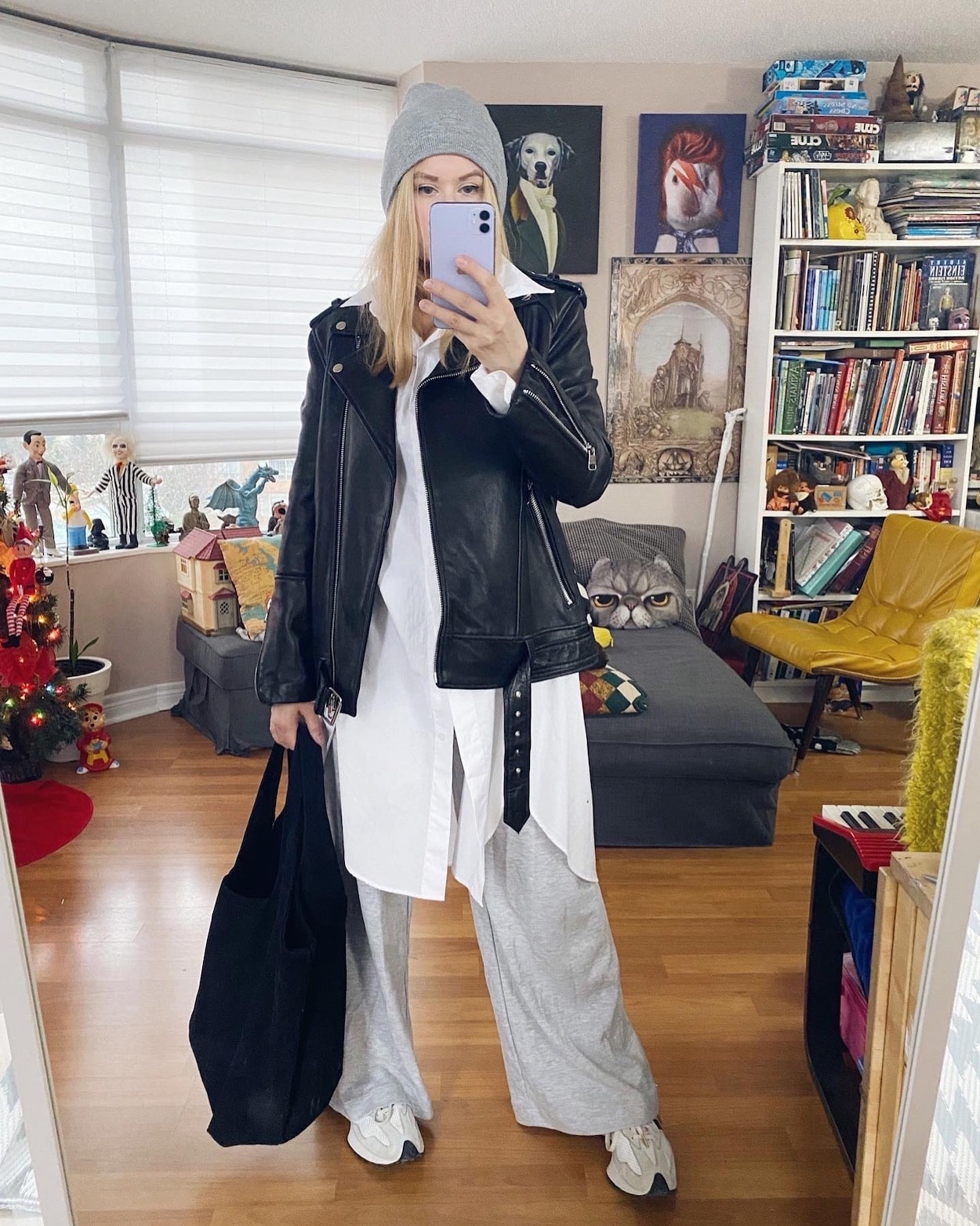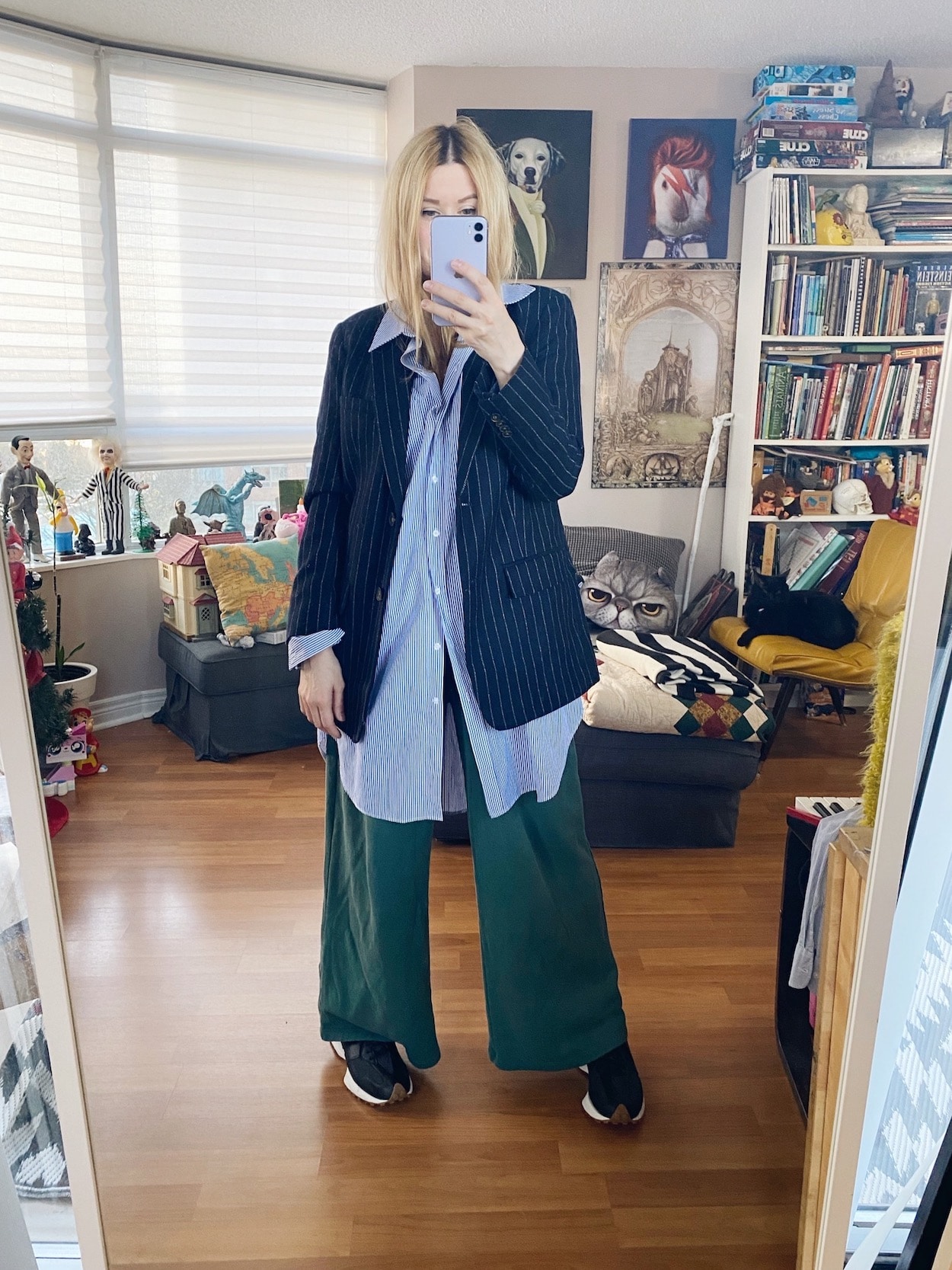 Outfit 1 – T-shirt | Trousers | Blazer | Sneakers
Outfit 2 – Sweatshirt | Vintage Trousers | Jacket | Boots (similar)
Outfit 3 – Button Up (similar) | Joggers (similar) | Jacket | Sneakers | Beanie | Tote
Outfit 4 – Button Up (similar) | Joggers (similar) | Blazer | Sneakers

Twas the last weekend before Christmas, and I was going to make the dumb ass decision to go to the mall today. Then I remembered that they knocked capacity to 50%, and it was going to be hellish with aggressive shoppers and long wait lines.
So I opted to put it off until the morning.
All I need are the stocking stuffers, so I don't have much to grab, but I want to be able to say that I am completely finished and cross it off my mental checklist.
Well, completely finished except for the wrapping, which I absolutely suck at.
No matter how many instructional videos I watch, I just can't wrap pretty. I am one of those people.
Although, I actually might go wrap a handful after I get this posted tonight.
I hope you are all doing well with the shit that is going on now. It's like the bloody Song That Doesn't End.
I got my final grade back for the semester and I got an A+, so I feel good about that.
I haven't signed up for next semester yet, but the courses don't start until the end of January, so I still have a bit of time still.
On one hand, I can't believe that Christmas is almost over, but on the other hand, I am looking forward to moving towards a less expensive and financially stressful time of year.
Small rant: Whenever I use Visa Debit to make a purchase, it always gets listed in my bank account as Visa Debit with the cost of the purchase for the first few days. Then it will update with the retailers' names after 2-3 business days.
Every single time I go check my bank account I can never remember what these Visa Debit payments were for and I panic thinking maybe someone got access to my card.
Then I have to wait a few days for it to update and see which stores the payments went to, so that I can verify I made the purchases. It's a pain in the ass because what if someone is using my card? I won't know until all my money is gone.
They need to fix that because currently, I think that Amazon might have triple charged me for something, but I have to wait for it to update to see if I am right.
Anyway, it's super annoying, but not a big deal in the grand scheme of things.
I hope you are well physically and mentally…or as well as you can be.
Stay safe, and Happy Holidays.
You might also like:
What I Wore last week
SHOP THE UK LINKS


This post contains affiliate links. By using my links to shop I may receive a small commission (at no cost to you). Thanks for supporting what I do