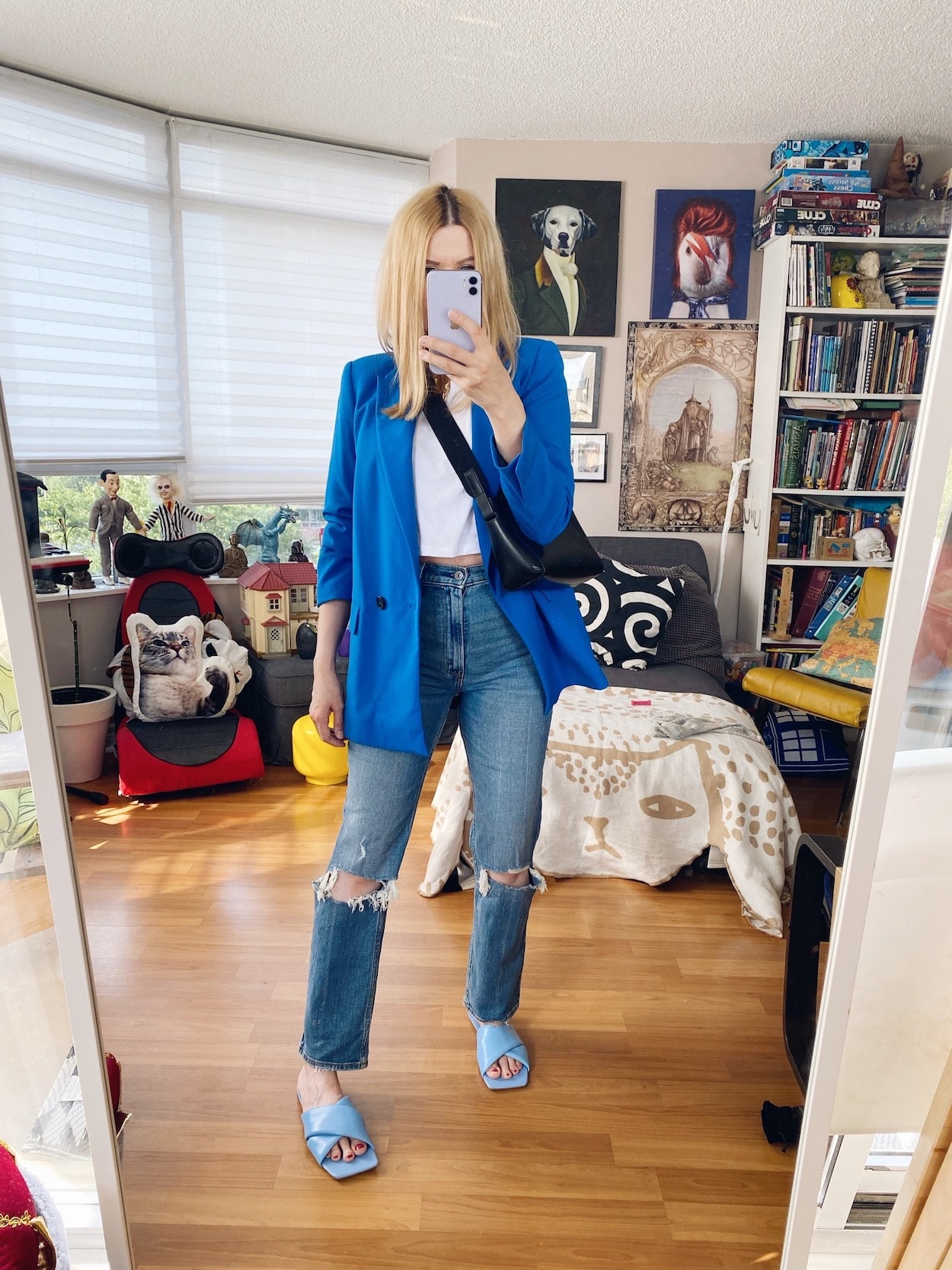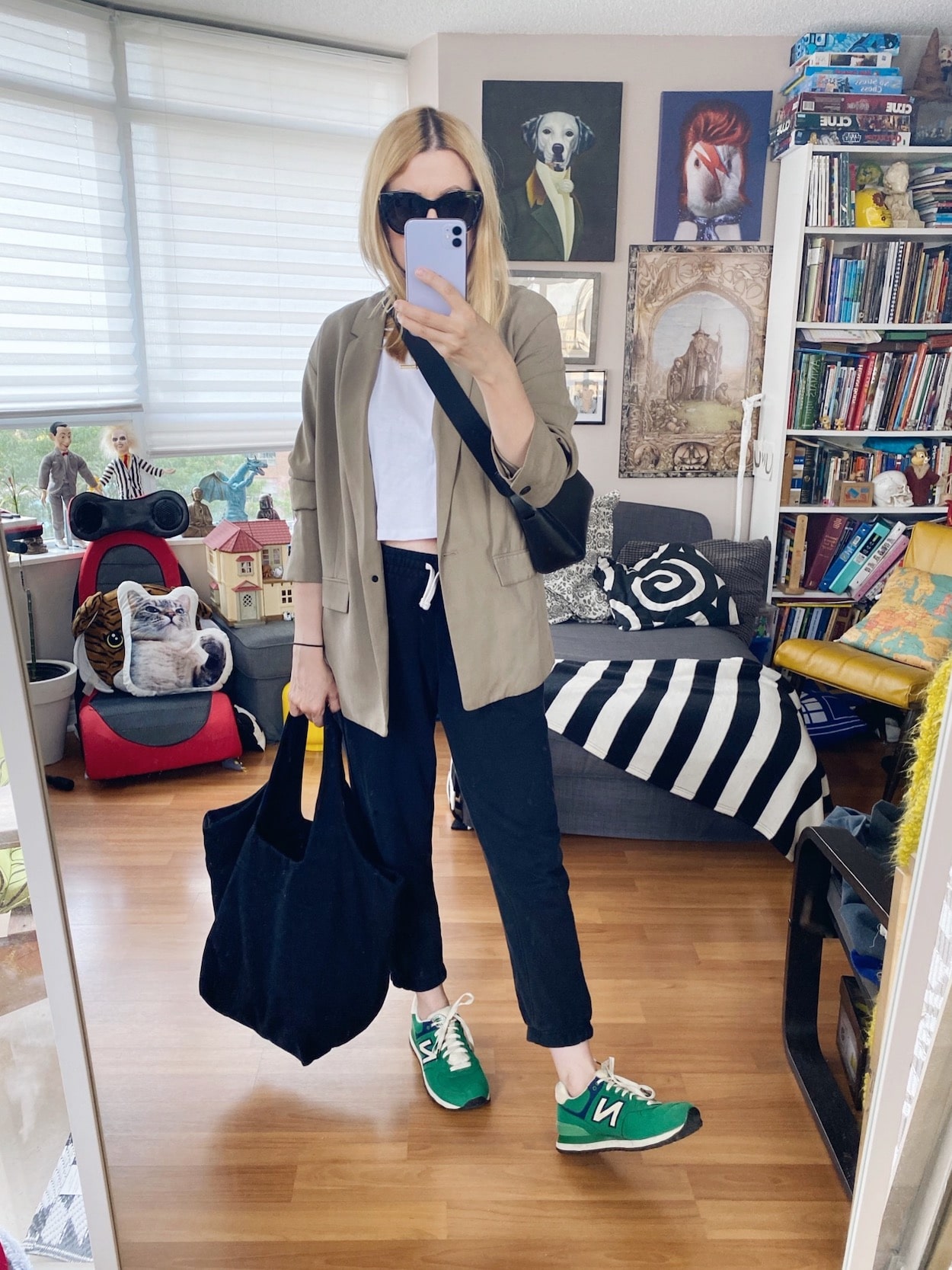 Outfit 1 – Jacket | Joggers | New Balance
Outfit 2 – Dress | Crossbody | Sunglasses | Sneakers | Tote
Outfit 3 – Cropped T-shirt | Jeans | Blazer (similar) | Slides (similar) | Crossbody |
Outfit 4 – Blouse | Jeans | Flats | Necklace
Outfit 5 – Cropped T-shirt | Sunglasses | Joggers | Blazer | New Balance (similar) | Tote | Crossbody | Necklace

I am sitting here waiting for a big storm that is supposed to come through. The wind is starting to pick up, but I am not holding my breath. So far this summer, every single time they have predicted a good storm hitting us it seems to be minimal or pass us by.
A full 24 hours of rain would be nice because I don't think we got one of those days for the entire summer. I love rain and loathe the heat. If that isn't any indication that I live in the wrong city, I don't know what is.
Tom ordered us Dairy Queen Blizzards that just arrived and they immediately had to go into the freezer.
I forgot that 40°C isn't good ice-cream travelling weather 😉
Last night there was some power issues in the area and it affected our wifi, so the wifi went down later in the evening and my girls didn't know what to do with themselves.
I was like, "guys it's late. Either read a book or go to bed. You don't need to have something to do right now." They opted to watch the Beetlejuice DVD instead. It's crazy how dependent our lives have all become on having online access.
Our nearby Spirit Halloween opened this weekend and we couldn't be more excited. They have the Beetlejuice blinking signs again this year so if you missed out last year, you have another chance.
I can't see it on their website but that doesn't mean it won't show up. It's worth a check every once in a while.
I recommend grabbing one quick if you see it in-store because they went FAST last year, and Tom had to do the round tour of all of the Spirit Halloween in the GTA and beyond to find one single sign.
It's a good one though. Merle has it over her bed and always has it on when she is in there.
I just saw some pretty intense lightning right now so I am going to sign off in case I lose power…I also don't want to fry my computer.
Fun fact: When I was a teenager I stupidly didn't have my television plugged into a surge bar and it got toasted when lightning struck nearby.
It was one of those huge, old floor models…well huge for the 90s. That was a good tv.
Stay safe.
You might also like:
What I Wore last week.
SHOP THE UK LINKS


This post contains affiliate links. By using my links to shop I may receive a small commission (at no cost to you). Thanks for supporting what I do