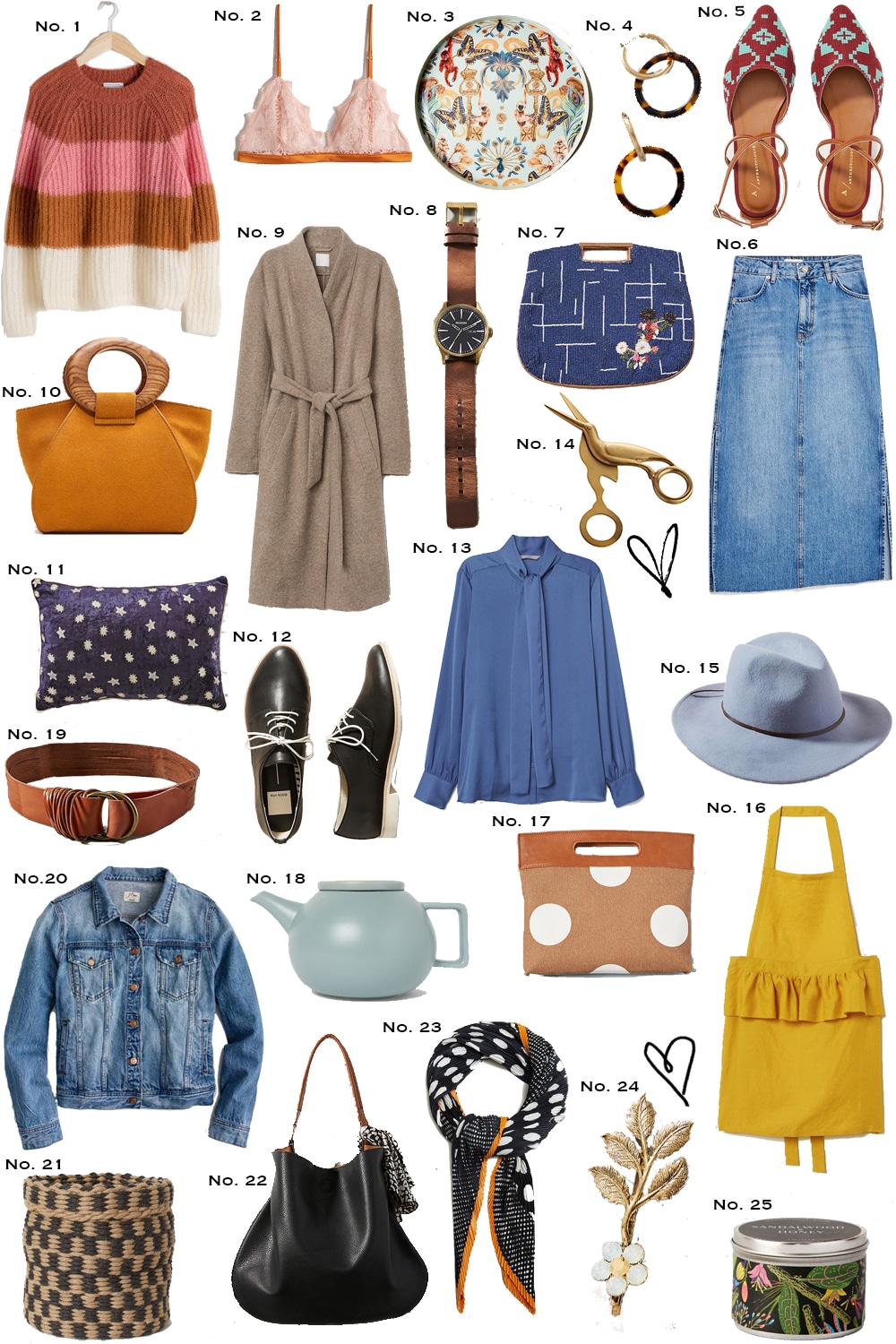 One | Two | Three | Four | Five | Six | Seven | Eight | Nine | Ten | Eleven | Twelve | Thirteen | Fourteen | Fifteen | Sixteen | Seventeen | Eighteen | Nineteen | Twenty | Twenty-one | Twenty-two | Twenty-three | Twenty-four | Twenty-Five |
---
SHOP THE POST


---
I came to the conclusion this week that my head doesn't like dry shampoo, which is disappointing to say the least. It makes my scalp feel like it is literally burning inside my skull so it's probably best that I stop using it. I think I'm going to try some natural, home-made dry shampoos and see how well they work.
This weekend is supposed to be bitterly cold with a huge amount of snow tomorrow so it looks like I'm going to be hibernating. When the weather channel warns you to stay indoors unless absolutely necessary I am more than happy to oblige. I guess I can spend the time getting things finished around the house.
Have a good one guys!
Weekly Reads (and maybe videos):
How to Download Thousands of Classic Books and Movies That Just Came in to The Public Domain.
Amazing Needlework Instruction Book from Dublin 1837.
Why You Should Surround Yourself With More Books Than You'll Ever Have Time to Read.
Scientists say This is the Diet That Will Save Our Planet.
40 Self Care-Ideas for People Who Aren't Really Into Sheet Masks and Baths.
Researcher Creates Free Archive of Over 3,000 19th-Century Shakespeare Illustrations. Direct Link to archive here.
Ghostbusters III. Whaaaat?!
Does anyone have $1200 they want to lend me 😉
Stuck in a book rut? Here is a Reading Challenge for 2019 that comes with book prompts to give you some great book ideas.
Airbnb Wants to Send You to Italy on Sabbatical. If I didn't have a child who would completely lose her mind if I was gone for 3 months, then I would consider applying for this.
---

---
You can see more of my Weekly Reads and Finds here.
Follow me on
FACEBOOK || INSTAGRAM || PINTEREST || BLOGLOVIN'