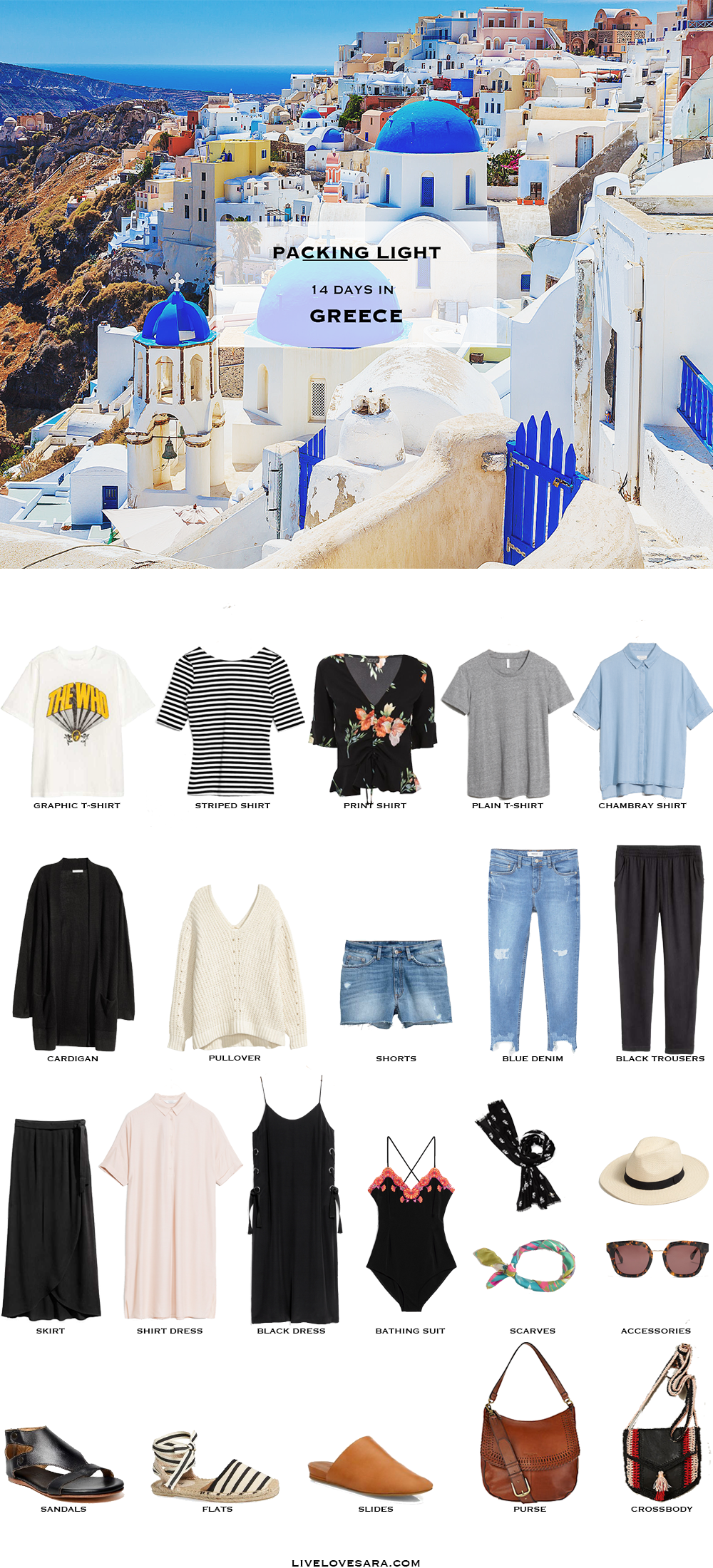 Graphic T-shirt • H&M | Striped Shirt • & Other Stories | Floral Print Shirt • Topshop | Grey T-shirt • & Other Stories | Chambray Shirt • & Other Stories | Black Cardigan • Mango | V-neck Pullover • H&M | Denim Shorts • H&M | Jeans • Mango | Black Casual Pants • H&M | Skirt • H&M | Shirt Dress • & Other Stories | Black Dress • & Other Stories | Bathing Suit • & Other Stories | Black Scarf • Kate Spade | Colourful Scarf • J.Crew | Hat • J.Crew Factory | Sunglasses • Madewell | Black Sandals • Bed Stu | Striped Espadrilles • Soludos | Slides • Saks 5th Avenue | Brown Purse • QVC | Crossbody • Anthropologie |
---
SHOP THE POST

---
I just want to start by saying ugh. My contact form apparently isn't sending me everything when it is submitted. I just received 6 messages that were dated from the beginning to middle of June that never went through until now. If one of those messages were yours than I am so sorry I missed them. I wasn't ignoring you. I try to respond back to every single message and I am feeling really bad right now. I think I am going to just remove the contact form and leave my email address there instead to avoid this problem. Once again I am sorry 🙁
Every once and awhile I like to revisit some old packing lists to update them or see what I chose, and how my choices would be different this time around. This time I went back to one of my most popular lists from a couple of years ago, Santorini, Greece. What I like about my choices from that list was the addition of colour. I guess I was feeling more vibrant then. It's a fun, warm weather list, but in hindsight I included too many shoes and bags and would change that this time.
For this list my choices parallel nicely in some areas and differ a lot in others. Greece can be really, really hot depending on the time of year so slight adjustments might need to be taken into consideration if you are travelling during the peak hot season. Maybe an extra pair of shorts, and a couple of sleeveless tanks would round it out nicely.
My selections are broken down as follows:
I hope you like the updated version and I will put together 20-30 outfits from these pieces for next post.
---
SHOP THE POST

---
If you like this post you can find more packing lists and outfit options in my:
Packing Light Series
What to Wear Options
Follow me on
FACEBOOK || INSTAGRAM || PINTEREST || BLOGLOVIN'