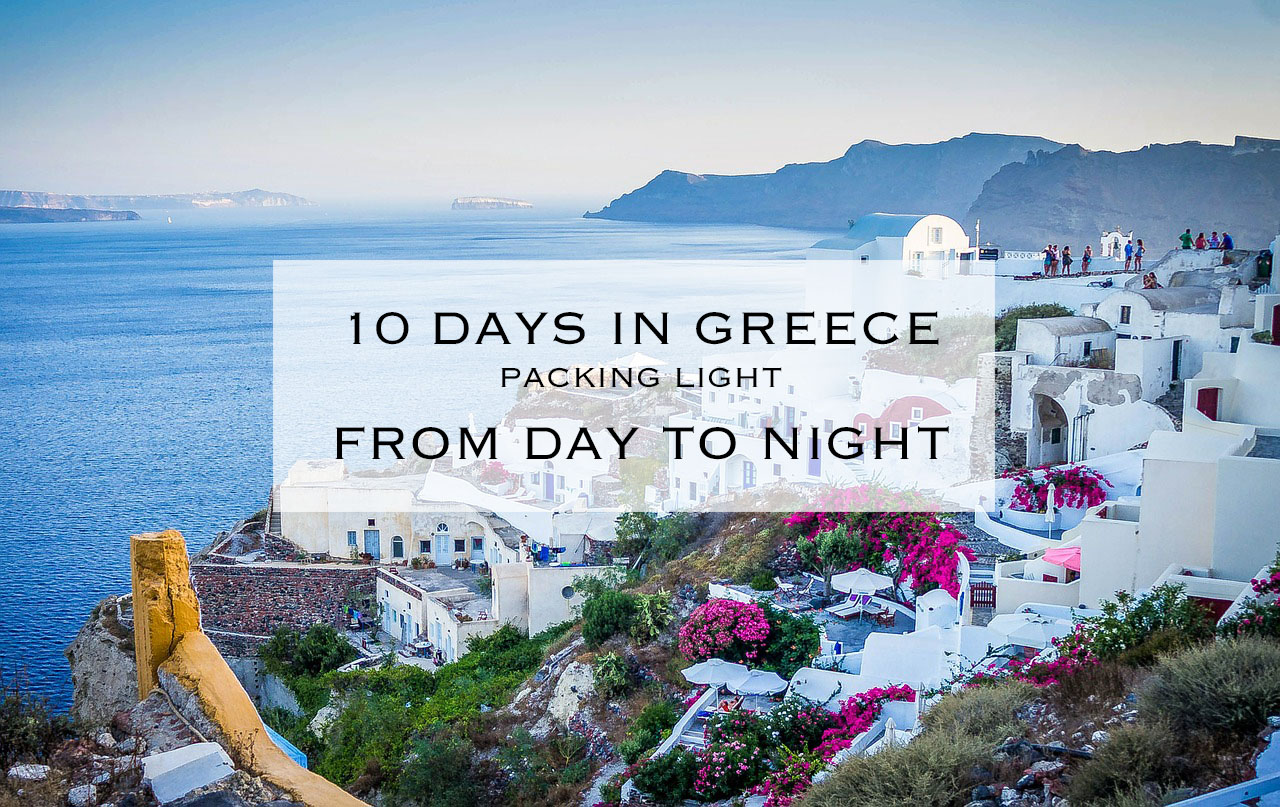 When my good friend got separated and inevitably divorced this past year it was obviously a time of pain and turmoil for her.
This pain obscured the way that she saw herself leading down some paths that ended in more pain.
I told her she needed to get away for a while.
Go some place far where people didn't know her and she didn't know anyone.
A place where she could be who she wanted to be without and preconceived expectations of what her life was supposed to be like.
I searched online looking for what I thought would be a good place for her to go.
I wanted someplace that had the right type of vibe that she would need to mend, so I suggested Santorini, Greece.
I thought this would be the perfect place to go and heal her soul.
Spending days and nights watching the endless beautiful sunsets, while eating good food and drinking wine seems like the perfect solution for a broken heart.
She could spend quiet afternoons just walking with no destination in mind, staring out at the scenery to reflect on the sheer beauty before her, or just slowly drinking a frappe while penning her story that she knows needs to be told.
I think every person needs to travel alone at least once in their life.
When that time is will depend on the person.
Many choose to go right out of high school to find themselves before they return to go to college and face their future.
Many people choose to go to escape and run from something in their life.
For her I wanted it to be different.
I wanted her to be able to find something.
I don't know what exactly.
Maybe finding the joys of solitude, a calmness, an awareness, to find a complete sense of inner peace, or maybe just acceptance and the ability to see herself as others see her.
I think she would find her there.
Below is 10 days in Greece packing list that offers from Day to Night looks.
These looks can be packed in a carry-on to ensure that you pack light, but there are enough clothes options to have more than 10 day packing list options for extended stays and colder evenings.
Each Greece day outfit is easily turned to a night look by adding jewellery, high heels, a clutch purse, and a change of hairstyle.
Every piece on this list is from H&M and is budget-friendly and affordable with the most expensive piece being $59.99.
I plan on putting all these pieces together in one packing list (packing list is in this post) for easier reference in a day or so.
Greece Day Looks

Greece Night Looks

Tops
Black Cardigan | Black Camisole | Yellow Blouse | White Off-Shoulder | Striped Tee | White Sweater | White Tank
Bottoms
Jeans | Denim Shorts | Black & Print Shorts | Skirt
Dresses and Jumpsuits
Black Jumpsuit | Striped Jumpsuit | Striped Dress | Black Maxi Dress
Shoes
Black Ballet Flats | Striped Espadrilles | Black Espadrille | Black Heels
Accessories
Tassel Necklace | Multi-strand Necklace | Bib Necklace | Bracelet | Watch | Sunglasses | Black Clutch
Beaded Clutch | Large Handbag | Straw Hat
SaveSave
I am now offering digital styling guides, and personal styling services. If you are looking for some styling help that is inexpensive and easy, check out my digital styling guides. If you want some one-on-one help shopping, building and editing your wardrobe, or packing for a trip, I can also assist. Check out all the styling services that I offer here.
This post contains affiliate links. By using my links to shop I may receive a small commission (at no cost to you). Thanks for supporting what I do
This post contains affiliate links. By using my links to shop I may receive a small commission (at no cost to you). Thanks for supporting what I do