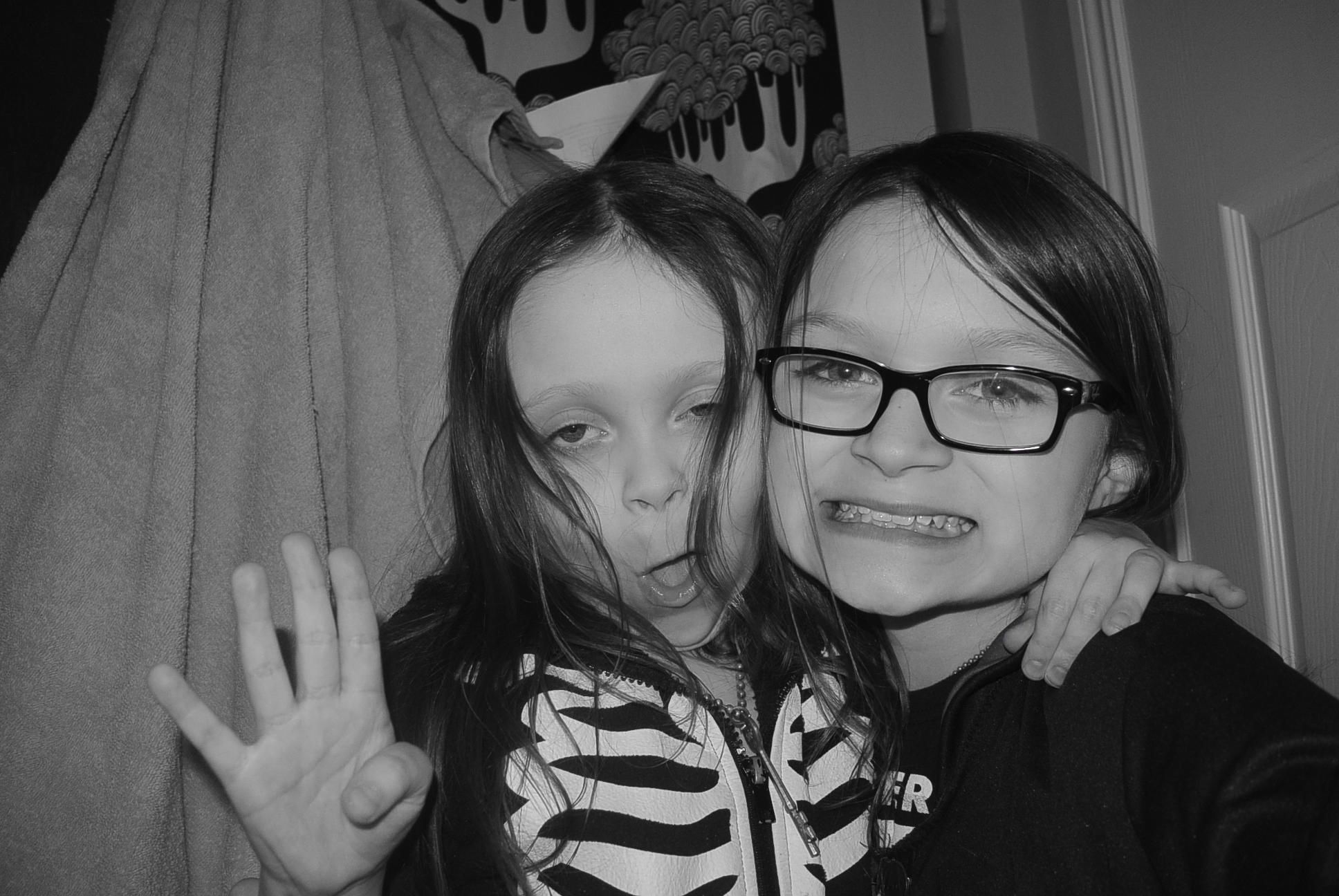 I found this one plus several other funny pictures on my camera that the kids took.
One week ago was my oldest daughters 11th birthday, and I suddenly feel really old.
In one way it seems like yesterday, then suddenly it feels like 100 lifetimes ago.
We aren't big birthday party people here, we tend to keep it a special day with the family (except that year we did Chuck E Cheese and it was an absolute nightmare.
I also cut my hand badly on a game and that could have led to the nightmarishness of the day). I always let the kids pick one thing they want to do that day, sometimes it is movies, sometimes museums, sometimes just quietly hangout together at home.
This year Roo decided that she just wanted to go over to the really big mall near us and walk around for hours looking for a way to spend some of her birthday money.
We started by stopping at the Starbucks and then headed to the mall which was delightfully not busy even though its right in the thick of Christmas.
I think we hit every store and she only spent $40 which is unusual for her since money burns a hole in her pocket.
She ended up buying a subscription to an online game she likes and a Monster High Doll. Merle was exceptionally good too which is rare, but I may have Santa to thank for that since she refuses to make eye contact with him when we walk by in the mall.
After shopping I let her decide where she wanted to eat for dinner and asked if she wanted cake or something else. She said she wanted a big box of Cinnabon and for me to make some Harry Potter Butter Beer (yay, I had to get creative).
So I looked up a Butter Beer recipe on Pinterest and we went to pick up the ingredients. I must say that it turned out really well if you have a sweet tooth, but I think I would like to try a hot drink version because I think it would taste better that way.
So, all in all, we had a very low-key day, but this is what she wanted. She is my semi-quiet, kind soul, who always seems to pick books over boy bands, has a crush on the doctor and his companion (12th Doctor and Amy) and the only gift she really wanted for her birthday was her acceptance letter to Hogwarts*.
*fyi for anyone looking for Hogwarts acceptance letters, Etsy has a lot of them sold by various sellers in varying designs.
You can subscribe to my Blog via email and/or follow me on Bloglovin', on Pinterest or check out my new Instagram @livelovesarablog.